The Pittsburgh Penguins, San Jose Sharks, and Montreal Canadiens have agreed to a three-team trade centering around forward Nick Bonino. The full details of the trade are listed below:
Full details of Bonino trade pic.twitter.com/OjfEc79ARN

— Curtis Pashelka (@CurtisPashelka) March 3, 2023
Bonino spent the 2015-16 and 2016-17 seasons as a Penguin, where he won two Stanley Cups and was a key part of their memorable "HBK line" with Phil Kessel and Carl Hagelin. Although Kessel and Hagelin are no longer with the team, Bonino should still be a solid addition to the Penguins' roster as they aim to cement themselves in a playoff spot.
Bonino Helps Penguins' Bottom Six; Gives Them More Experience
The Penguins recently traded Teddy Blueger to the Vegas Golden Knights to help clear up cap space to acquire Mikael Granlund from the Nashville Predators. Although this decision helped improve the Penguins' top nine, it left a notable hole at the fourth-line center position. Now, the Penguins have fixed that by acquiring a familiar face in Bonino.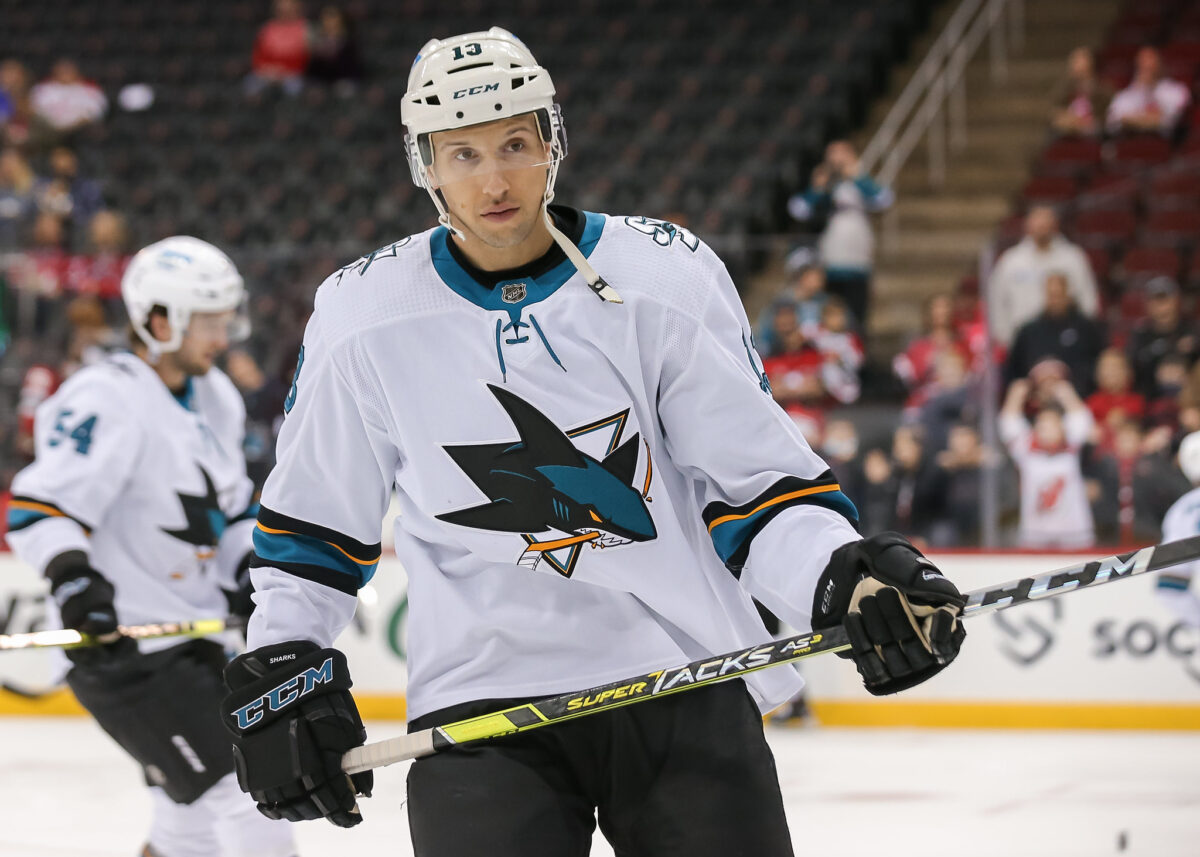 In 59 games this season, Bonino has 10 goals to go along with nine assists. Although his offensive production has dropped off a bit since his previous tenure with the Penguins, he is still a serviceable bottom-six forward due to strong defensive play. As a result, he should also see plenty of time on the Penguins' penalty kill moving forward.
Related: 2023 NHL Trade Deadline Tracker
---
Latest News & Highlights
---
Although acquiring Bonino is not the blockbuster trade that many Penguins fans were hoping for, he provides their bottom six with a notable upgrade as they gear up for the final stretch of the season. With that, it does not hurt that he has previous connections with many players on Pittsburgh's roster and of course, won two Stanley Cups with the team previously.
Sharks Land Assets for Pending UFA
When it became clear that the Sharks were going to be sellers this season, Bonino instantly become one of their biggest trade candidates. This is because the 34-year-old center is a pending unrestricted free agent (UFA), so he was likely to be dealt as a rental. Now, the rebuilding Sharks have officially moved the veteran to Pittsburgh and have landed a fifth-round pick and seventh-round pick for him in the process.
With the Sharks tearing their roster down, it was clear that a veteran like Bonino was not in their long-term plans. As a result, San Jose made the correct move by bringing in more draft capital for him. Although Bonino is not a star, the Sharks could not allow him to leave through free agency for nothing, so getting this return for him is beneficial for the Sharks.
The Sharks also landed the rights of Arvid Henrikson from the Canadiens in this move. In 29 games this season with Lake Superior State University, he has one assist and a minus-11 rating. Meanwhile, the Canadiens have acquired a 2024 fifth-round pick and Tony Sund from San Jose for retaining half of Bonino's salary.
Bonino will now have the opportunity to play meaningful hockey for the remainder of the season. The Penguins are one of the many teams in the Eastern Conference currently in the wild card race, so it makes sense that Pittsburgh has decided to bring in the Connecticut native to help boost their bottom six. Meanwhile, the Sharks have moved another one of their veteran trade assets for some picks that have the potential to help their rebuild. Overall, this seems like a solid move for all teams involved, but we will need to see how it ages as time goes by.