Happy New Year everybody! The calendar has shifted and with that the preliminary round of the 2017 World Junior Championship is over. We now move on to the quarter-finals. Now it's time for win and move on or lose and you're out. It's time for the exciting part of the tournament.
We've had a few good stories so far. The biggest by far is the collapse of Finland. Last year's Gold Medal-winners were once again expected to be a force in the tournament, even without the services of Patrik Laine, Jesse Puljujarvi and Sebastian Aho. Oh, how wrong we were. They lost their first three games, not winning until their preliminary round finale against Switzerland. They now will face off against Latvia in a two out of three series in the relegation round.
Now let's get to the quarter-final matchups.
1A) Sweden vs. 4B) Slovakia
Sweden's Record: 4-0-0-0
Slovakia's Record: 1-0-0-3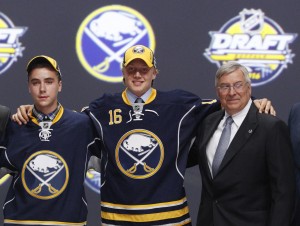 Two things that will help you in a tournament like this are having the top scorer and the best goaltender. Sweden has both. Alex Nylander has been an absolute force for them, scoring four goals and adding five assists for nine points in four games. Felix Sandstrom only allowed four goals in the three games, giving him a save percentage of .939.
There was never a time where Sweden looked to be in trouble. They scored 18 goals and only allowed six in the entire tournament. They never won a game by less than two goals. They are heavily favoured and it looks like they will an easy bet to make it to the Gold Medal Game.
Slovakia defeated Latvia in their third game to earn their way to the quarters. However, they looked horrible in their first two games. They lost 5-0 to Canada and 5-2 to the United States to open the tournament. They only had six shots in their loss to Canada and haven't fared better since. They played okay against Russia, but still lost 2-0. The odds will obviously be against them.
Prediction: Sweden rolls on; 4-0 Sweden
2A) Denmark vs. 3B) Russia
Denmark's Record: 1-1-1-1
Russia's Record: 2-0-0-2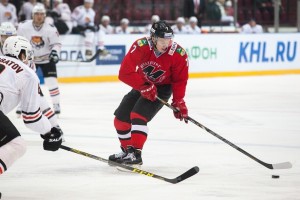 Denmark was another story of the tournament. Their victory over Finland was a shocker and opened up a lot of eyes. Then they came back to beat the Czech Republic in overtime. They did lose to the Swiss in a shoot-out, but earning at least a point in three out of four games had to feel good for them.
Unfortunately for them, Russia beat Slovakia and will now face the Danes. Let's just say the Slovaks would have been a much better opponent for them. Russia has lost twice in the tournament, but they were to the USA and Canada. While Denmark might be the Cinderella of this tournament, they're going to need another fairy godmother in order for their run to continue.
The line of Kirill Kaprizov, Alexander Polunin and Mikhail Vorobyov has been the best of the tournament by far. Kaprizov has is tied for second in scoring with eight points, five of which are goals. In fact, three Russians are in the top 10 of scoring as Vorobyov as well as Yegor Rykov each have six points. Containing them has to be the top defensive priority for Denmark.
Prediction: Russia squeaks one out; 3-2 Russia
1B) USA vs. 4A) Switzerland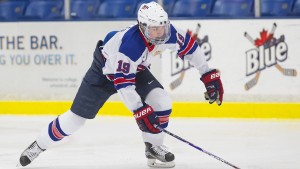 USA's Record: 4-0-0-0
Switzerland's Record: 0-2-0-2
If we're going on how the teams looked in the preliminary round, we're probably going to see a Sweden vs. USA final. While the Americans did beat Latvia 6-1 and Slovakia 5-2, it was the games against Russia and Canda that showed the reason that the US can win this tournament.
They absolutely locked it down defensively against those two teams.  They were really good at denying entrance to their defensive zone, and when the opposition did get through, they were blocking shots like that was all they did. Colin White even made a diving save against Canada when Joseph Woll was out of position. It also helps that both Woll and Tyler Parsons have performed well in their two games, ranking second and third in save percentage in the tournament.
Switzerland has yet to win a game in regulation, something that doesn't bode well for them. Goalie Joren van Pottelbergjhe was fifth in save percentage but that might not be enough. They need another great performance from Nico Hischier to stand a chance. That being said, the Swiss always manage to be a thorn in the top teams' sides so who knows what will happen.
Prediction: Switzerland puts up a fight, but can't finish the job; 4-3 USA
2B) Canada vs. 3A) Czech Republic
Canada's Record: 3-0-0-1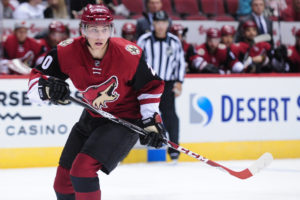 Czech Republic's Record: 1-0-2-1
Canada was riding high through the first three games. They had beaten Russia 5-3 to start the tournament. They shutout the Slovakia 5-0 and then they demolished the Latvians 10-2. Going into the game against the USA on New Years Eve, it looked like Canada was the better team. That was not the case in the game, however, as they went to lose 3-1.
The good news about that loss is that it put them in the position to face the Czech Republic. Canada faced them twice in the lead-up to the actual tournament and won them by a total of 13-0. Even with the loss going into the quarters, they have to feel confident knowing that they have dominated against them so far.
The Czechs were looked at as a darkhorse by some going into the tournament so it wasn't shocking that they beat Finland to open the tournament. They followed that up by coming back to force overtime before losing to Switzerland and giving up the lead and losing in overtime to Denmark. They then faced Sweden to finish off the preliminary round and lost 3-0.
They now face off against another tough opponent in Canada. As said before, they haven't exactly fared well against the Maple Leaf recently. It will be a tough game for sure.
Prediction: Canada continues their domination; 5-1 Canada