With Yahoo and ESPN opening up their respective Fantasy Hockey sites last week we can finally almost taste the coming season. Each year when this happens we fantasy owners debate the player rankings of these sites. Which players are ranked too low? Which are going too high?
So far only Yahoo has released their list of ranked players, which gives us a chance to dissect it and pick apart where we feel Yahoo blew it.
5 Players Ranked Too Low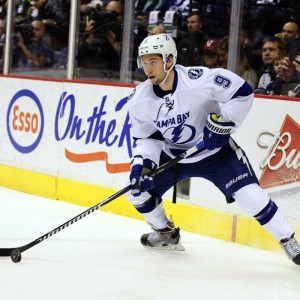 Tyler Johnson, TBL (Ranked 39th) – Last season Johnson finished 14th in NHL scoring, playing for the Eastern Conference champion Lightning. This season the Lightning are projected to be one of the favorites to win the cup, and there is no reason to assume their offense is going to be any worse than it was last year. In fact, it might be better if Victor Hedman is healthy all year. With Hedman hurt the team's PP was only average. If he's 100%, expect an improved PP for the team and great numbers for Johnson's line again.
Nicklas Backstrom, WAS (Ranked 54th) – Surprise! Backstrom is underrated again! Not only did he lead the league in assists last season, but Backstrom was 6th overall in NHL scoring and 4th in power play points. This season the Capitals appear to be better on paper than last year and for now there is no slowing down Alex Ovechkin; Backstrom's linemate. How does Yahoo justify ranking Ovechkin first overall while slighting his center each year? Backstrom was a top 20 fantasy skater in many leagues last year and there is little reason to assume he won't be right up there again this year.
Kris Letang, PIT (Ranked 59th) – Letang was an absolute stud last season when he was healthy. Even though he only played in 69 games last year, he was still a top 10 fantasy defenseman. With the Penguins sporting one of the league's best power play units and the acquisition of Phil Kessel, there is little reason to assume Letang's offensive numbers will drop. How does Yahoo rank him below Drew Doughty from a fantasy perspective? Seriously?
Scott Hartnell, CLB (Ranked 138th) – Hartnell has never been, nor will ever be, an elite scorer in the NHL. However, Hartnell is a great player to have on any fantasy roster. Not only will Hartnell score 20 goals, but he's a 200 shot, 150 hit, 100 PIM guy. Yes, he's getting older, but that doesn't mean he can't still play. Last season the Blue Jackets had a ton of injury problems that caused them to miss the playoffs. For those that are worried about the acquisition of Brandon Saad, it's unlikely to affect Hartnell, as they play on opposite wings.
Tomas Plekanec, MTL (Ranked 170th) – Montreal's offense is not the greatest in the league – we all know this. However Plekanec is the top center for the team, has a potential 40 goal scorer in Max Pacioretty on his wing, and racked up almost 250 shots last season. If you're in a league that scores shots, Plekanec should not be going 170th overall. He's had at least 199 shots each of his last six full NHL seasons.
5 Players Ranked Too High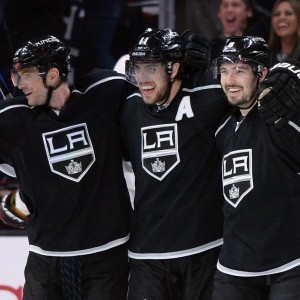 Anze Kopitar, LAK (Ranked 28th) – There is no doubt that Kopitar is one of the best all-around players in the league. Yet, every year someone in your fantasy league will draft him too highly and be disappointed with his numbers. Last season was Kopitar's worst offensive season since his rookie campaign. The Kings in general are not a great offensive team and even with the addition of Milan Lucic it's hard to assume Kopitar will start scoring 80 points a season again. He's bought into the Darryl Sutter game plan and will be backchecking his way to 65 points like normal.
Connor McDavid, EDM (Ranked 42nd) – We know he's McJesus and the savior of the Edmonton Oilers, but that doesn't mean he's the savior of your fantasy team. McDavid will have a good rookie season if he stays healthy and clicks with Taylor Hall and Jordan Eberle. However, he's still a rookie. If your league scores based on +/-, McDavid and the Oilers might not be worth as much as you think, at least until the team proves their defense and goaltending have improved.
Patrick Sharp, DAL (Ranked 85th) – We all know that Sharp had a below average season last year. But why does Yahoo assume he'll bounce back just because he changed teams? He's a left wing, which is the same position Jamie Benn plays, so it's not like he'll be centered by Tyler Seguin most of the time. Second line center Jason Spezza is no scrub, but he's past his prime, just like Sharp.
T.J. Brodie, CAL (Ranked 133rd) – Last season when Mark Giordano went down to injury, Brodie and the Flames defense stepped up and helped carry the team to the playoffs. However, this season Giordano is back and the Flames acquired Dougie Hamilton to help out on defense. Calgary has one of the best defensive cores in hockey now, but that just means less minutes for Brodie overall. It's doubtful he'll be able to replicate his numbers from last season; especially considering his shooting percentage last season was almost double anything it had been in his previous years.
Jonathan Drouin, TBL (Ranked 177th) – Yes, he was just a rookie last year, but 4 goals in 70 games in uninspiring. He's also routinely in Jon Cooper's doghouse for not playing a 200 foot game. Until he starts to play the type of hockey we all expected from him coming out of juniors it's not worth it to risk a mid round pick on Drouin. Grab someone with more experience who's proven themselves.
Contributor for The Hockey Writers and Staff Writer for LastWordOnSports.com. Mod at Reddit's r/FantasyHockey. Co-Host of On The Power Play Podcast. https://www.facebook.com/OnThePowerplay