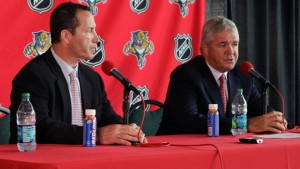 Opening night at the Bank Atlantic Center and the first Panther's home game of the season is finally upon us, after a Summer of hype about our new team!  So, this seems like a great time to take a look at why we should get excited about this year's Florida Panthers!
1  We have a blueprint  !
  Although I like to joke about not having a map for success in the past, the reality is that there have been ongoing changes with General Managers and leadership within the organization.  If you want to point fingers, it just happens that those changes have taken place over the same 10 year play-off drought that this team has experienced. If one looks more closely, then it seems that with those changes comes a change in philosophy and players.  This has created a lack of consistency, which ultimately delays the whole rebuilding process.  Ahhh, yeah, "we're in a rebuilding stage"…familiar words to Panthers fans.  Since Dale Tallon took the reigns as General Manager in 2010, he was clear about his plan and seems to be sticking to it to  a tee!  Tallon promised South Florida that he would build a team in a "Championship way," similar to what he did in Chicago.  Essential to the blueprint was building a team with traits of "character, skill, size, speed, and more character!"
2  Character
 Let's start there.  It's mentioned twice so must be important!  Commenting on the new additions to the team, Tallon said they were "high character guys coming together for a common goal."  Further, he stated "Personality plus.  Character plus.  they will really like each other.  They will really make the room a fun locker room…all these guys here want to be a part of turning this around and winning and being a championship team."  Okay, so he stuck with blueprint and is trying to reassure us that we have character.  I can buy in to the whole "let's have fun out there" philosophy.  Enjoy your job and success will follow.
3  Skill
 No, not, the former Blackhawk that followed Tallon to South Florida, but big time experience and talent.  Keep reading for more about this.
4  Size (that's right.  I bought in to the blueprint, so am sticking to it)
 Right Wing,
Matt Bradley
brings 10 years of NHL experience and a 6'3″, 210 physical presence to the team.  Then, there is the 6'6″, 250, Defenseman,
Nolan Yonkman
.  I'm going out on a limb here to admit that my very first comment at a pre-season game was "are the guys getting bigger or do I need a new Ophthalmologist"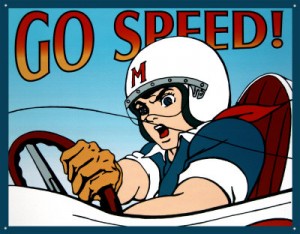 5  Speed
 Left Wing,
Sean Bergenheim
brings speed and experience following an impressive playoff performance while he was with Tampa Bay.
6  New management
We've already touched on the importance of the General Manager role and the promises that Dale Tallon has made to bring his same philosophy that helped him build a Stanley Cup Championship team in Chicago to South Florida.  Add in new head coach, .  Dineen comes from a family history of 5 hockey-playing brothers.  He has 19 years of player experience, so can relate to his team.  He is one of 8 players in NHL history to have 350 goals with 2,000 penalty minutes.  You have to like a guy who is not afraid of getting rough!  In my opinion, this is something this team desperately needs!  Tallon, had this to say about Dineen
"You look in to his eyes, you can see a passion you can see caring, compassion, integrity, class, dignity, all of those things that we want our players be like."  I don't know why that wasn't in the blue-print, but maybe it should have been!
7  Experience
 One of the most popular acquisitions was the former Panther,
Ed Jovanovski
.  "JovoCop" brings 17 years of NHL experience back to South Florida.  Not only does he figure to be a key player, but he will play a role in development of his younger teammates.  "Helping out the younger kids is something I look forward to," says Jovanovski.  Then, there is the 35 year old,
Jose Theodore
, who has two All-Star game appearances and MVP.  
Brian Campbell
, another former Blackhawk and Stanley Cup Champion will likely get a lot of playing time and make a big impact on the team.
8  Young talent
9  Change
14 of the 20 dressed players on opening night were not with the team when they started the 2010 season.
10  Marketing
I'm not even sure where to begin!  I have been flooded with We See Red promotions!  "We See Red" signifies the Panthers' passion, aggressiveness, new blood, attitude, desire and commitment to winning under the leadership of General Manager Dale Tallon and now, Head Coach Kevin Dineen. Coinciding with the campaign, the Panthers will also unveil a new home jersey at the 2011 NHL Entry Draft on June 24. The jersey will feature the Cats' "true colors" and will be worn by the team's first pick – currently No. 3 overall.
"'We See Red' is one of the most aggressive and fitting marketing campaigns this franchise has ever had," said Panthers president & COO Michael Yormark. "Red represents passion, desire, commitment and aggressiveness and that's exactly the type of team GM Dale Tallon is building here in South Florida. It also represents our franchise's desire to achieve success on and off the ice, to win, and to build a team and a franchise that our fans and the South Florida community can be proud of."  [from http://panthers.nhl.com/club/news.htm?id=564982]
Mark is a 42 year old sports fanatic, who lives with his family in West Palm Beach, Florida. He has his Masters Degree in Clinical Psychology and works as a psychotherapist when not following sports. Mark is a passionate sports fan, who has worked as Sports Category Editor on hubdub.com and currently works as the head of Customer Support at fanduel.com