Marilyn Sarvis, Buffalo Sabres Correspondent
The Buffalo Sabres finalized their 23-man roster yesterday at 3pm, deciding to send down Nathan Gerbe and Mike Weber, keeping Tyler Myers and Tim Kennedy with the club for now.
With Adam Mair injured, as well as minor injuries to Toni Lydman (hand) and Drew Stafford (minor concussion), the opening night roster may contain both Myers and Kennedy.
Team Preview:
The Sabres lost Maxim Afinogenov (signed with ATL), Andrew Peters (signed with NJ), Jaroslav Spacek (signed with MTL), Mikael Tellqvist (KHL), and Dominic Moore (UFA) but signed Mike Grier (from SJ), Steve Montador (BOS) as well as Jeff Cowan (AHL), Cody McCormick (AVS), and Joe DiPenta (Sweden) who were assigned to Portland.
Offense: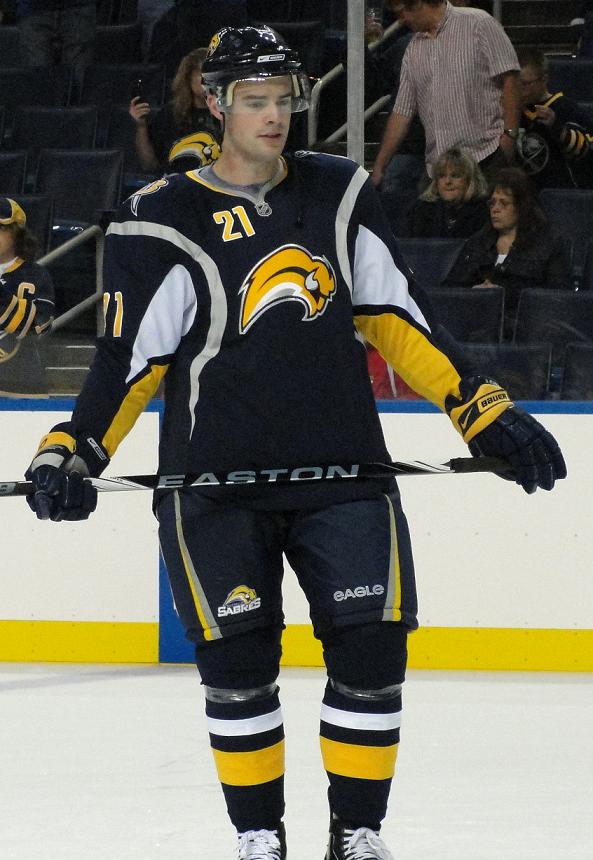 The Sabres offense has been their strong point since the lock out, this trend continues, with forwards that can put up 20 or more goals- Pominville, Vanek, Roy, Connolly, and Stafford are the most effective up front for the Sabres, though the Sabres seek to get strong contributions from Paille, MacArthur, Ellis, and Kaleta, who is looking to expand his game and pitch in a more offensive as well as responsible effort. Jochen Hecht is looking to get back on track offensively after falling off from his previous 49 (22+27) point total to just 27 (12+15) last season.
The Sabres can expect the steady play of Gaustad and Mair, as well as Grier, who is looked to be a leader on the ice this season.
Defense: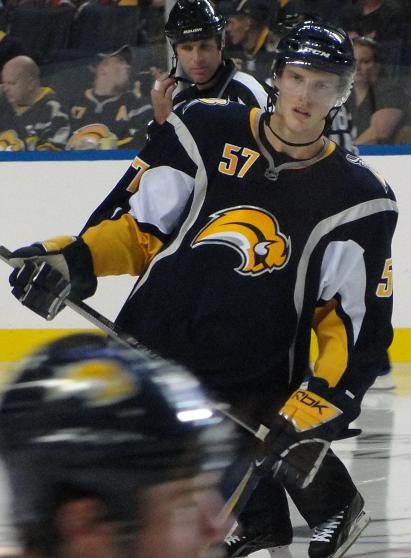 On the back end, many believe the Sabres lack toughness, which led to the signing of Steve Montador, who is specifically known for being gritty. The Sabres still have oft-paired Henrik Tallinder and Toni Lydman, who ended off the season last year a -2 and neutral 0 respectively, as well as captain Craig Rivet who spent a good part of the season injured, and sophomore Chris Butler who looks to continue his responsible play as he was a pleasant surprise for the Sabres last year; Andrej Sekera will look to have a better year responsibly, as he finished last season at -11.
Still unknown is whether Nathan Paetsch will get his chance to play more often this season, as he was only dressed for 23 games- though he played well defensively and ended the season a plus 3.
Most anticipated from the defense is the debut of Tyler Myers, the 6'8" 19-year-old who may or may not be returned to the WHL's Kelowna after 9 games. Knowing the cautious and patient nature of the Sabres management, Myers will probably be sent back to the WHL, just to avoid rushing his development, that is unless Myers makes a strong statement with the time he has.
Goaltending: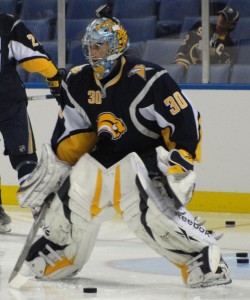 In net, the Sabres put their faith in reliable Ryan Miller, though last year the worst scenario played through- Miller went down while the Sabres were still fighting for playoff contention, and Lalime, possibly injured (he underwent two off season hip surgeries) struggled and had a 3-6-2 record to finish the season. This season, with the Olympics, the Sabres will rely on Lalime to support Miller when he needs a break.
Outlook:
The Buffalo Sabres are talented enough to be a play off team. Whether or not unfortunate injuries send this team to the golf courses before June remains to be seen. Nevertheless, the Sabres know that they have the talent to make the playoffs, they know they're "accountable" and that if they don't have the success they're aiming for, well it may mean the end of Ruff and Regier's era here in Buffalo.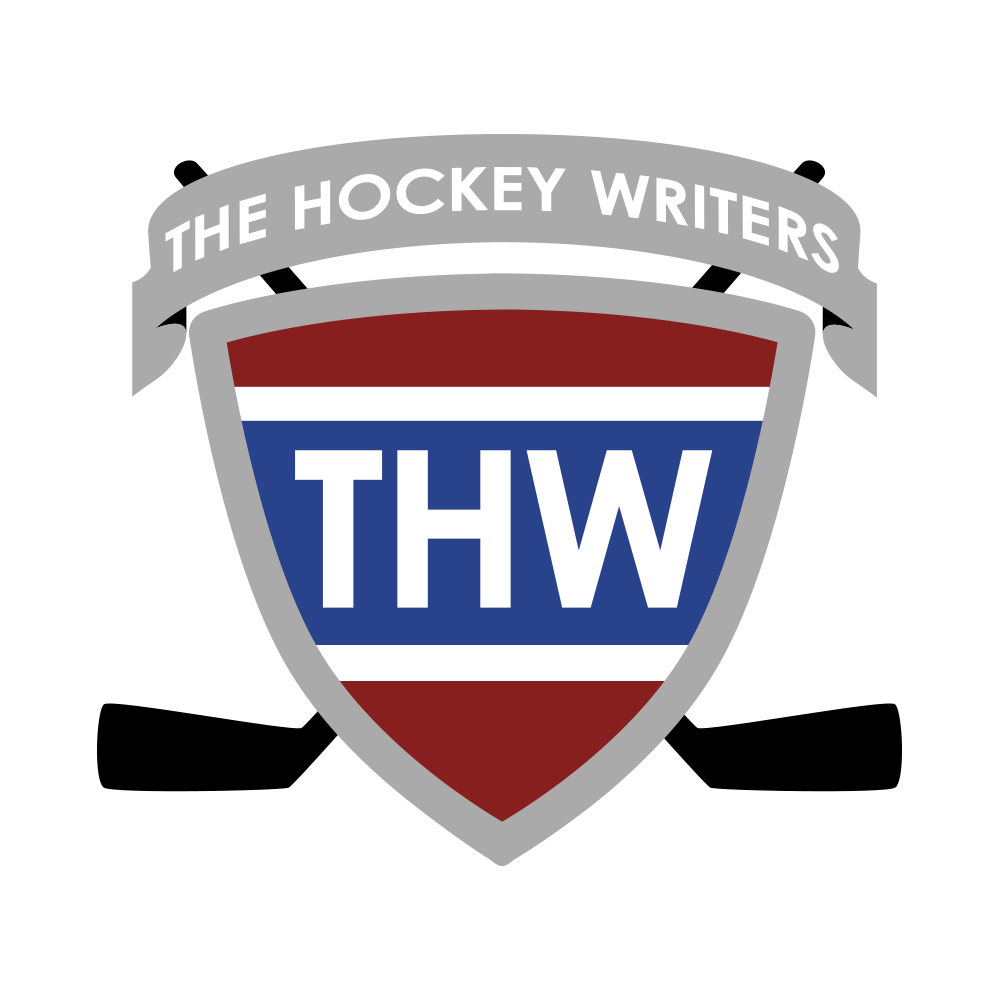 The Hockey Writers is:
1) A top-tier hockey media company delivering a top-notch, in-depth look at the NHL
2) A collective of some of the best hockey writers anywhere
3) A multimedia provider with daily podcasts and YouTube shows
4) Well-respected and widely-cited NHL prospect and draft resource