It has become apparent that there was something in the water in the 2016 NHL Entry Draft, as nearly no team that picked at the top of the draft selected the right player. After the Edmonton Oilers traded Jesse Puljujarvi to the Carolina Hurricanes, there have now been nine of the top 11 draft picks in that draft traded within seven years, not to mention many others who were also dealt from later in the draft.
Typically you can't find a draft where there aren't a fair amount of players traded, but not to the magnitude of what the 2016 NHL Entry Draft has brought us and not so early. High draft picks are generally kept around for years and, at the very least, go through a seven to eight-year contract after their entry-level deal before getting dealt or hitting free agency as an unrestricted free agent. All of these players were restricted free agents at the time of their trades.
Top 2016 Draft Picks That Were Traded
Auston Matthews, Toronto Maple Leafs
Patrik Laine, Winnipeg Jets (Traded)
Pierre-Luc Dubois, Columbus Blue Jackets (Traded)
Jesse Puljujarvi, Edmonton Oilers (Traded)
Olli Juolevi, Vancouver Canucks (Traded)
Matthew Tkachuk, Calgary Flames (Traded)
Clayton Keller, Arizona Coyotes
Alex Nylander, Buffalo Sabres (Traded)
Mikhail Sergachev, Montreal Canadiens (Traded)
Tyson Jost, Colorado Avalanche (Traded)
Logan Brown, Ottawa Senators (Traded)
If you look at this list, it is pretty remarkable how many high draft picks were just drafted to seemingly the wrong teams. Whether it be their choice to play somewhere else and they gave the teams that drafted them no choice, or the opportunity or development wasn't right, the 2016 NHL Entry Draft has been a mess.
With that said, it's been fun for fans with the trades. The second and third picks in the draft were actually swapped for each other, and it seemed to have worked out for the Columbus Blue Jackets and Laine since he signed a four-year deal to stick around. Dubois, on the other hand, still wants to get himself to the Montreal Canadiens and is a restricted free agent after the season. Seeing as he won't sign a long-term deal in Winnipeg, he could get dealt again.
Puljujarvi is the latest of the high 2016 draft picks to get traded, as the Oilers gave him many chances and opportunities to succeed. They missed their chance to deal him while his value was higher, but in the end, it didn't cost them anything to move him and free up space. They even got a solid prospect back in return from the Hurricanes.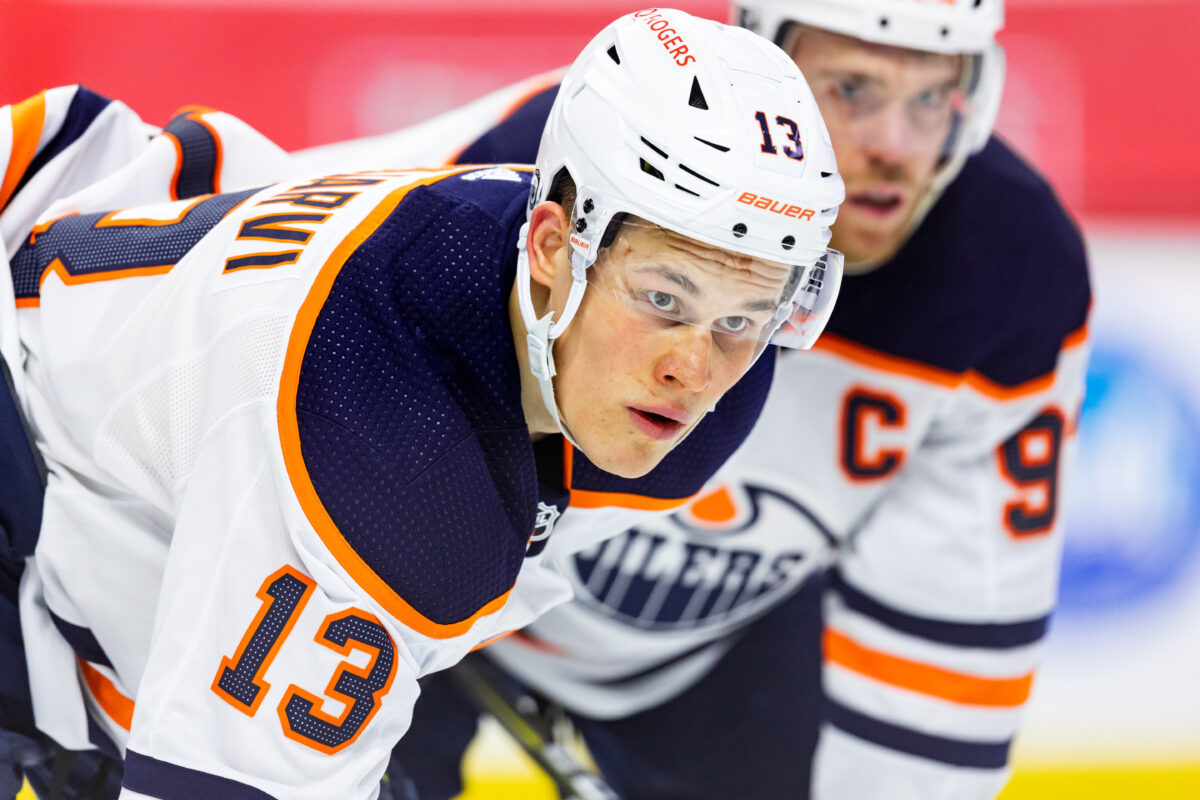 Juolevi seemed doomed from the start, as his development didn't go as planned. Defencemen typically take longer to develop and become NHL-ready, but the young defender didn't play his first game in the NHL until 2020-21, where he scored two goals, one assist and averaged just over 13 minutes of ice time per game in 23 games. Last season he played even fewer games, recorded no points, and also played even less time per game. He was traded to the Florida Panthers in exchange for two players who have hardly helped the cause in Vancouver. He ended up on the Detroit Red Wings for part of 2021-22 after just 10 games in Florida, and Juolevi is now playing on the San Diego Gulls (Anaheim Ducks AHL affiliate).
Tkachuk was another example of a player forcing himself out of town, as Johnny Gaudreau had just left in free agency. And Tkachuk was headed to arbitration and about to be awarded a one-year deal. After that, he would have become an unrestricted free agent and left in free agency as Gaudreau did, so the Flames made a choice to trade him to the Florida Panthers while his value was still high right before arbitration. He is thriving in Florida and one of the best players in the league, while the Flames have not enjoyed their side of the deal after major excitement when the trade first went down (from 'Florida Panthers early winners of blockbuster Matthew Tkachuk trade with Calgary Flames| Opinion,' USA Today, Nov. 22, 2022).
Related: NHL Trade Deadline Tracker
---
Latest News & Highlights
---
Nylander struggled early on in his pro career in the American Hockey League (AHL) to put up points, and it took him a while to get a real shot in the NHL. Between 2016-19, he played 19 NHL games and tallied three goals and six points. In the summer of 2019, the Buffalo Sabres swapped Nylander with Henri Jokiharju, a trade that has really worked out for them and not so much for the Chicago Blackhawks. Nylander put up a fair amount of points that next season with the Blackhawks, but he's spent last season and this one in the AHL between Chicagoa nd Pittsburgh Penguins' farm teams. He is nearly at a point-per-game this season, so a return to the NHL for the 25-year-old could come eventually.
Sergachev's trade was a result of the Canadiens needing a good young center, but the trade to acquire Jonathan Drouin for Sergachev hasn't worked out (from 'Worst trades in Canadiens history: McDonagh and Sergachev slip away,' Montreal Gazette, Dec. 1, 2020). The defenceman won two Stanley Cups with the Tampa Bay Lightning and was awarded an eight-year, $68 million extension, while Drouin is in the final year of his deal and has struggled with injuries his entire tenure with the Canadiens.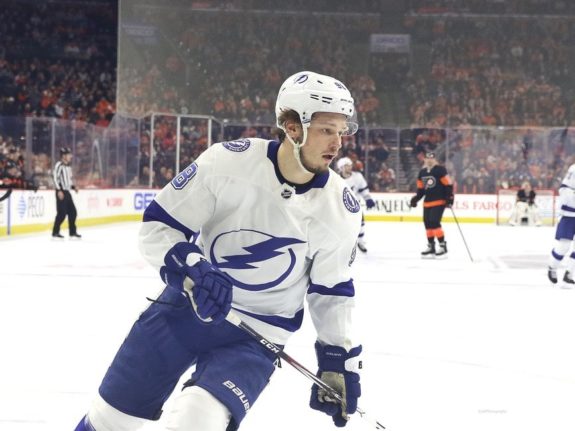 Jost never really amounted to what the Avalanche had hoped, and he was traded last season before the team's run to the Stanley Cup. He is definitely an NHL-caliber player, but a bottom-six one at best. The Minnesota Wild acquired him in exchange for Nico Sturm before Jost found himself on waivers and was picked up by the Buffalo Sabres. It wasn't an ideal pick that high in the draft for the Avalanche, but they have done well enough without his help. The center is actually enjoying some success on a young Sabres team this season since joining them.
The final of the players dealt in the top-11 of the 2016 draft was Brown. Once again, he was one of the very unimpactful players selected early, and his career has not panned out great yet. He's played games in the NHL from age 19 and on but has just 87 career games played. Brown was part of a trade to the St. Louis Blues in 2021 for the Ottawa Senators to acquire Zach Sanford. Brown is still a part of the team, but he isn't a regular in the lineup.
Not only has the top 11 of this draft been a mess, but there have also been many other moving parts later in the first round and the rest of the draft.
How Many More Trades Have Featured 2016 Draft Picks?
The top of the draft may be like none other, but it gets even more interesting throughout the draft. Among players traded that were drafted in the 2016 first round outside of the top 11 include:
Jake Bean, Carolina Hurricanes
Luke Kunin, Minnesota Wild
Jakob Chychrun, Arizona Coyotes
Julien Gauthier, Carolina Hurricanes
German Rubtsov, Philadelphia Flyers
Henrik Borgstrom, Florida Panthers
Tage Thompson, St. Louis Blues
Brett Howden, Tampa Bay Lightning
Many of those names haven't amounted to much at the NHL level, but a few sure have. Not only has the first round featured a ton of trades (17 of the 30 picks), but there have also been players who have switched teams due to waiver claims, unqualified offers, and the expansion draft. Those players include:
Kieffer Bellows, New York Islanders
Dennis Cholowski, Detroit Red Wings
Sam Steel, Anaheim Ducks
And finally, there are two more mid-first-round picks from that draft that have either asked for a trade or have been heavily rumoured to get traded. Those two players are Logan Stanley (requested trade) and Dante Fabbro. With two more players potentially on the move within the year and just 13 total players remaining on their originally drafted team from seven years ago, how much more chaotic could this draft get?
---
---