This Sunday, the NHL rolls out the red carpet for the 2017 All-Star Game as 44 of the league's brightest stars intend to put on a show in Hollywood.
The NHL will reuse the format they introduced last year: a 3-on-3 tournament between all four of the league's divisions. Each roster will consist of 11 players: six forwards, three defensemen and two goalies.
I decided to play around with numbers ahead of the weekend in a preview of the 2017 All-Star Game.
Pointing to the Scoreboard
I charted every All-Star skater's number of points this season and totaled the points by division. The results are somewhat surprising.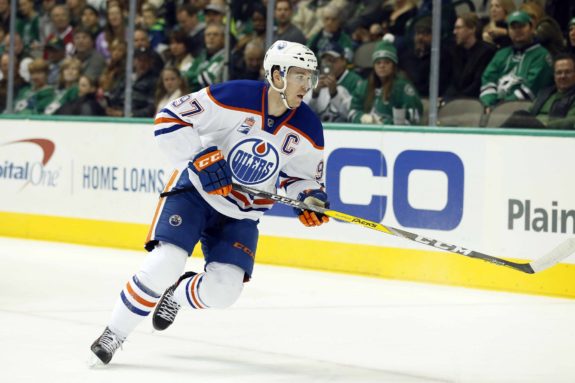 Thanks to forward Connor McDavid and defenseman Brent Burns, who are first and fourth, respectively, in the league in points, the Pacific Division roster has produced the most combined points with 151.
The Atlantic Division sports the second-highest combined point total (331) despite having Red Wings forward Frans Nielsen on its roster, who is third on his own team in points.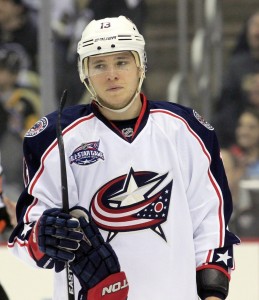 The Metropolitan Division roster is loaded with goal scorers as Sidney Crosby (28), Cam Atkinson (24) and Alexander Ovechkin (23) are inside the NHL's top five in goals this year. However, their defensemen have the lowest combined point total (73) of all four division's defensive units.
Despite the offensive firepower of Patrick Kane, Tyler Seguin and Vladimir Taransenko, the Central Division roster has the fewest combined points (325) among this year's All-Star teams. Those numbers are a bit deceiving, though. Predators defenseman and Central Division captain, P.K. Subban and Blackhawks forward Jonathan Toews missed multiple weeks with injuries. Had they not missed time, they would have contributed a much higher point total to the Central Division roster.
3-on-3 Players to Watch
Every invited player is skilled enough to have offensive success in the All-Star Game whether it be scoring goals or racking up assists. But I thought it would be interesting to see which All-Stars have had success this year during 3-on-3 play. Below, I listed every player who has scored at least one goal in overtime this season.
But, 3-on-3 NHL overtime is in its second year of existence so I expanded the time frame to include the 2015-16 regular season to see how this year's All-Stars have fared in their career with the new overtime format.
Obviously, there's a lot of players in this year's All-Star Game who can fill the net playing 3-on-3 hockey, so I guess it wouldn't exactly be a bold statement to say that one of those names on either list above could end up winning All-Star Game MVP.
I will say this, though. Watch out for the speedy guys like Connor McDavid, Nathan MacKinnon, Patrick Kane, Johnny Gaudreau and Cam Atkinson — speed kills in 3-on-3 hockey.
Tending the Crease
Goalies typically don't give a full effort in All-Star games, and for good reason — they want to avoid unnecessary injuries in an event that is meant for there to be a lot of scoring. Defense and goaltending just don't really factor much into the equation in an All-Star Game.
However, if any stellar goaltending is present during this year's game, it will likely be inside the crease of the Metropolitan Division.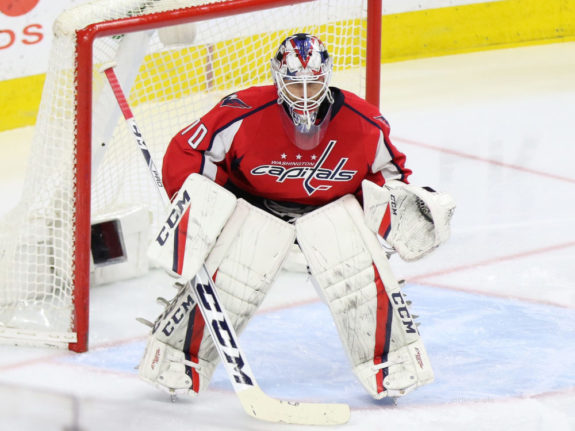 The Metro features the best goaltending tandem in Columbus Blue Jackets' Sergei Bobrovsky and Washington Capitals' Braden Holtby — both likely to be finalists for the Vezina Trophy. The two own a combined record of 52-17-6 with nine shutouts. Holtby's save percentage is .929 while Bobrovsky's is .928, both being in the top five in the category. Whoa.
It's going to be a fun weekend out in Los Angeles. It's only fitting that the 2017 All-Stars will entertain hockey fans on and off the ice in the entertainment capital of the world.
College student at Ohio Dominican University with a major of Sport Management and minor of Sport Media. Strong interest in sports, in general, but I'm a hockey fanatic. Proud to provide fan insight of the Columbus Blue Jackets.