When you do prospect profiles, it is easy to forget that these are young men in their late teens. Spending countless hours researching and watching videos will sometimes lead you to forget that there is more to these young men than just being outstanding young hockey players. Meeting and talking to them at the 2023 NHL Combine in Buffalo, N.Y., changed that.
After the prospects finish their fitness testing, they are made available to us in the media for questioning. I tried to interview all the players I wrote profiles on to see if there was something more to their story than just hockey. While most of the questions are hockey related, sometimes there are others that reveal interesting facts and stories about these young men.
For example, a simple fact came out when interviewing prospect Eduard Sale, as he shared that he plays tennis at a high level in the Czechia.
Other prospects have interesting stories that were discovered during the interviews at the combine.
Alex Pharand
Alex Pharand is a prospect that lives in Sudbury, ON, Canada, and is likely to be drafted in the middle rounds of the 2023 NHL Entry Draft. In addition to his outstanding hockey play for the Sudbury Wolves of the Ontario Hockey League and, more recently, for Team Canada at the U18 World Junior Championship, Pharand is heavily involved in the Hockey Gives Blood program.
Hockey Gives Blood was started in 2018 by former hockey players who wanted to do something more for their communities in the wake of the Humboldt Broncos tragedy. In this program, young hockey players serve as ambassadors with the goal of making their communities aware of the need to donate blood. In addition to Pharand, other young hockey players that are part of this program include the likely first-overall pick of the 2023 Draft Connor Bedard, and Florida Panthers' 2019 third-round pick Cole Schwindt.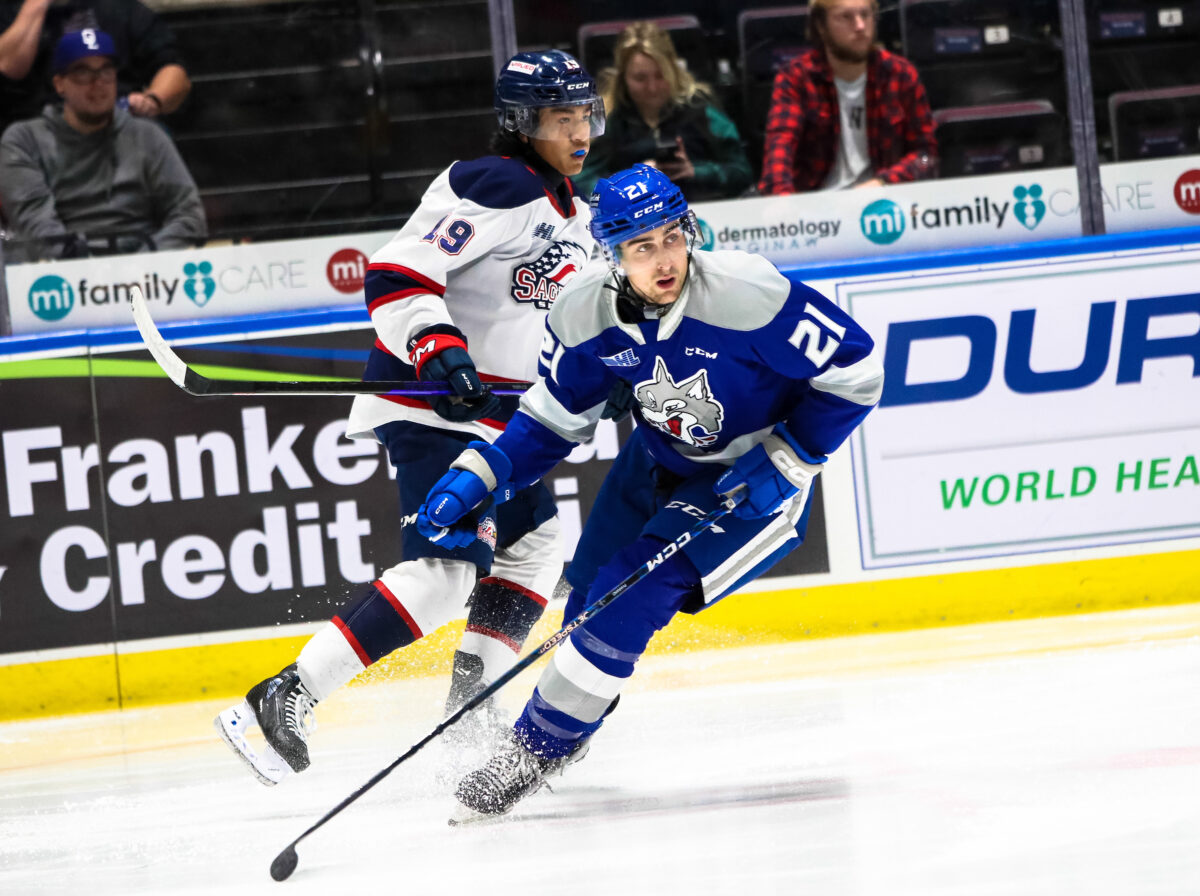 In talking with Pharand, this is more than just a good cause to be a part of. He spoke very enthusiastically and passionately about his participation in the program and how he became involved. "My mom is a 50-plus-time donor, so I was really going with her. As soon as I turned 17, I went to donate for the first time and I realized how easy it was and how many people I was helping out."
Hockey Gives Blood recently nominated Pharand for the Dayna Brons Honorary Award, which "recognizes an individual from Canada's hockey community who exhibits outstanding dedication towards patients who rely on blood and stem cell products" (from 'Pharand nominated for Hockey Gives Blood's Dayna Brons Honorary Award', The Sudbury Star, June 6, 2023).
---
Latest News & Highlights
---
Brons was the athletic therapist for the Humboldt Broncos hockey club and was one of 16 players and staff who were fatally injured when their team bus was struck by a semi-truck in 2018.
Pharand shared that no matter where his hockey career takes him, he will continue to be involved in Hockey Gives Blood and other programs that benefit his community.
For more information or to make a donation, go to their website at hockeygivesblood.ca.
Leo Carlsson
I did not write Leo Carlsson's draft profile here at The Hockey Writers, but I wanted to make sure that I had a chance to meet him, as there is something that he has dealt with his whole life that intrigued me as a retired special education teacher: stuttering.
Carlsson has struggled with stuttering, or "stumbling," as it is known in his home country, and has dealt with the issue for his whole life, but became even more prevalent when he moved away from home at age 15 to play junior hockey. Nerves were the cause of his stuttering as a child but became worse with his junior hockey club when he met new people or was around the club's professional players.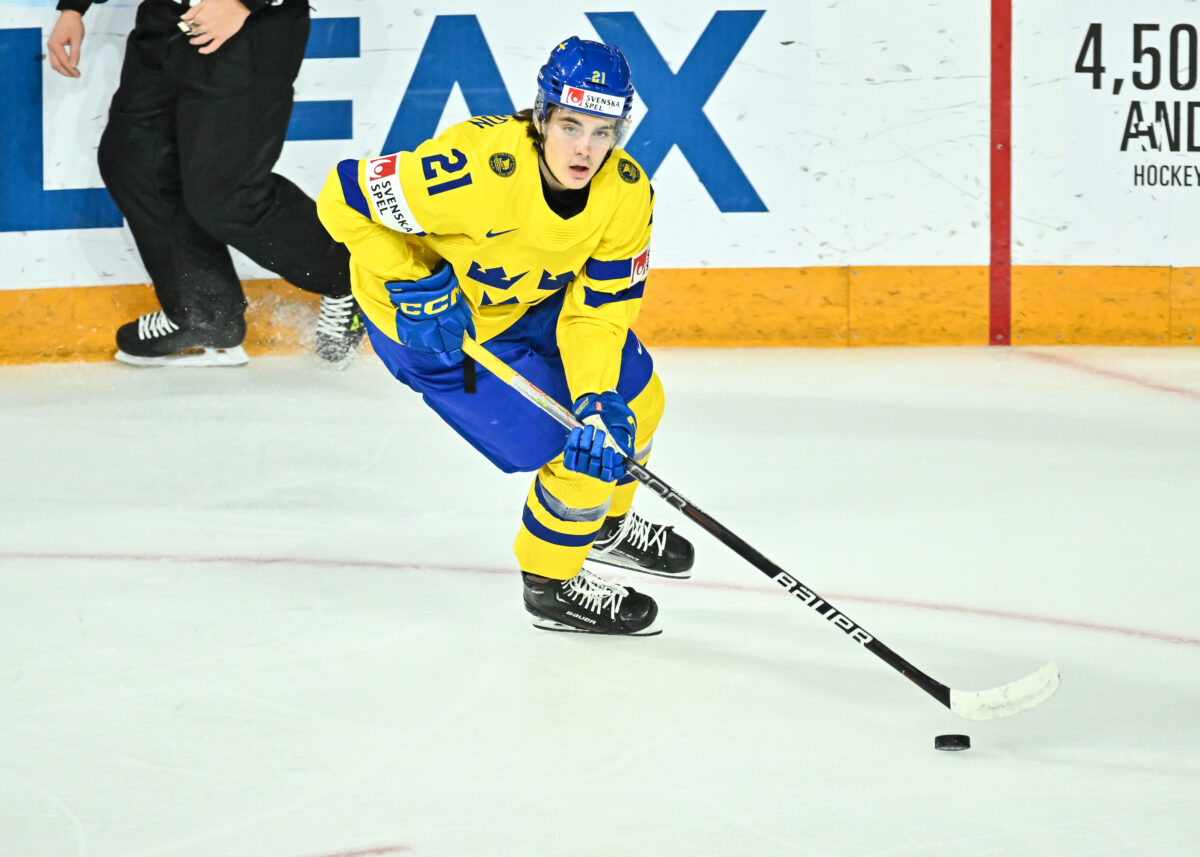 Carlsson is doing better with the issue. You could hear a little stuttering when he talked to us at the combine, but he has come a long way in dealing with it and is now a spokesman for others who have a similar problem. "My advice is to just keep calm. When you're talking, just be calm, that's the most important thing, I think. My stutter is kind of gone in Swedish; in English, it's still going."
Related: 2023 NHL Draft Guide
This also leads us to another thing about Carlsson: he does not run away from difficult situations. In the two times we were given access to him, he chose to talk to us in English. He could have very easily used an interpreter and spoken to us in Swedish. He didn't, and that in itself says a lot about the young man.
Paul Fischer
There were a lot of things to like when speaking with Paul Fischer, aside from the fact he shared that he prefers Lou Malnati's deep-dish pizza (it's a Chicago thing). He exemplified what many young men are taking away from the combine: friendship and hockey go together.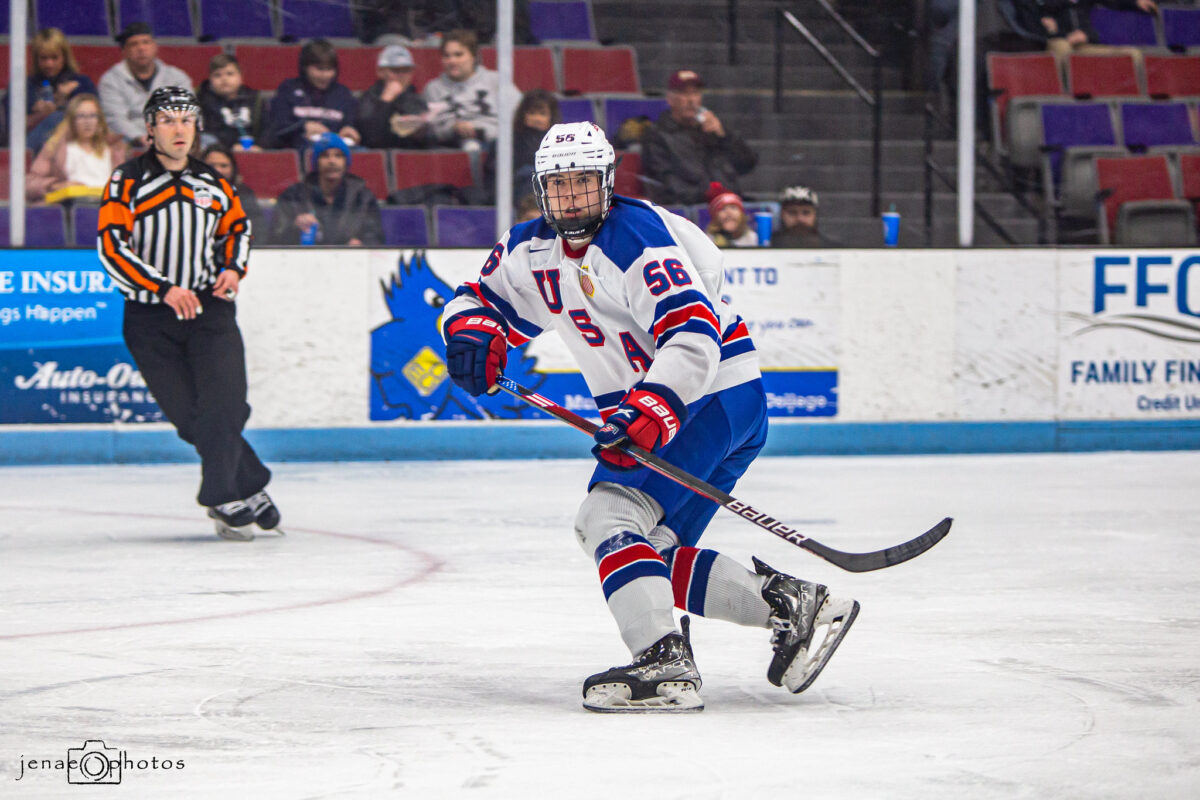 Fischer discussed choosing Notre Dame over other schools because, in part, his uncle played there, but also because of the bonds made at an early age with the Slaggert family. He is referring to Andy Slaggert, who has been a part of the Fighting Irish staff, and his sons, Landon, Carter, and Graham. He acknowledged that Graham is one of his better friends, as the two of them were also teammates on the U.S. National Developmental Team and will also be teammates at Notre Dame.
Another way Fischer showed his love of hockey, family, and friends is that he gave a shoutout to his Thursday night rec league, which he still plays with his uncle. This speaks to the reminder that many of these leagues are more about the bonds of friendship on and off the ice than they are about how many trophies one brings home.
While it will be interesting to see where these and other prospects get selected during the 2023 NHL Draft, it will also be interesting to see how they develop off the ice as well.
---
---