Welcome back for another segment of Pittsburgh Penguins' 2022-23 Trade Targets. After initial stops in the desert with the Arizona Coyotes and among the Rocky Mountains with the Vancouver Canucks, let's head to test the waters in sunny California, showcasing some San Jose Sharks who could be on the radar of Penguins general manager (GM) Ron Hextall.
The Penguins will be active leading up to the March 3 trade deadline and the Sharks have a few players who could be interesting fits in Pittsburgh. Let's start on the wing up front:
Timo Meier
An absolute home run if the Penguins could pull this off as Sharks winger Timo Meier is the perfect trade target for the Penguins. He's a big physical winger who can make an impact offensively and play on either of the team's top two lines.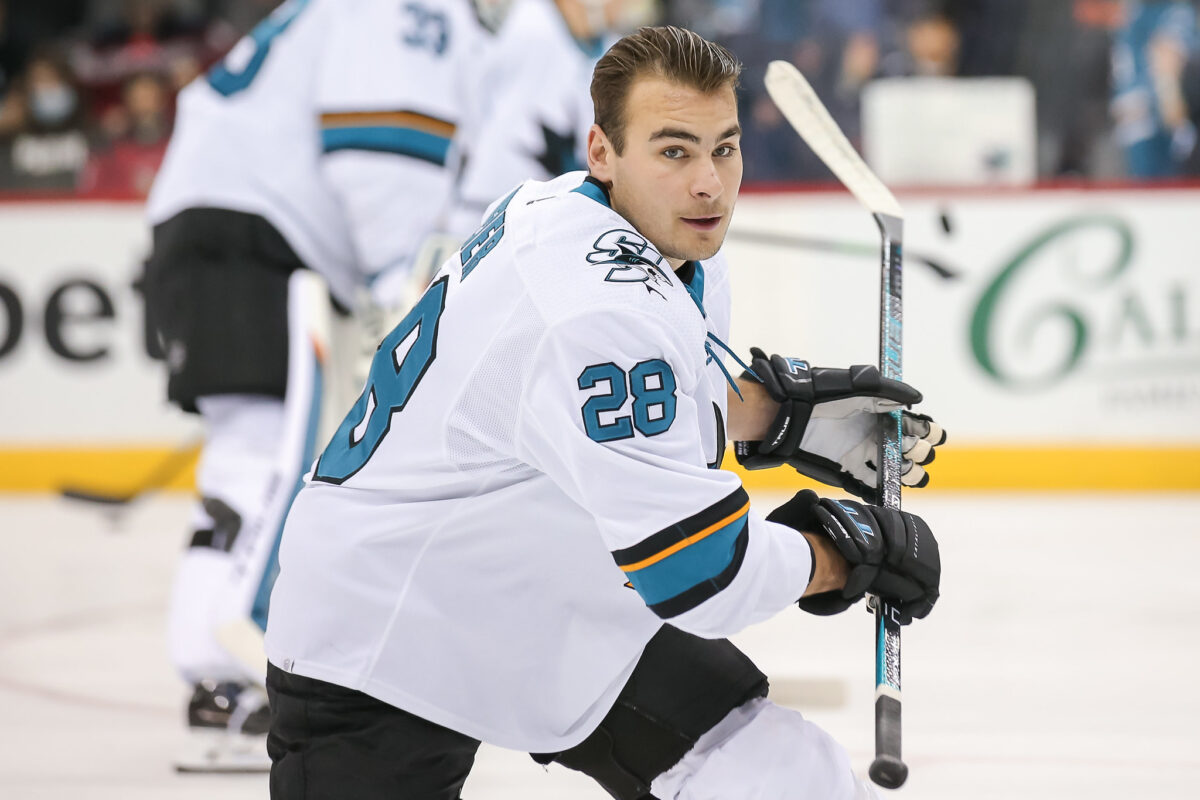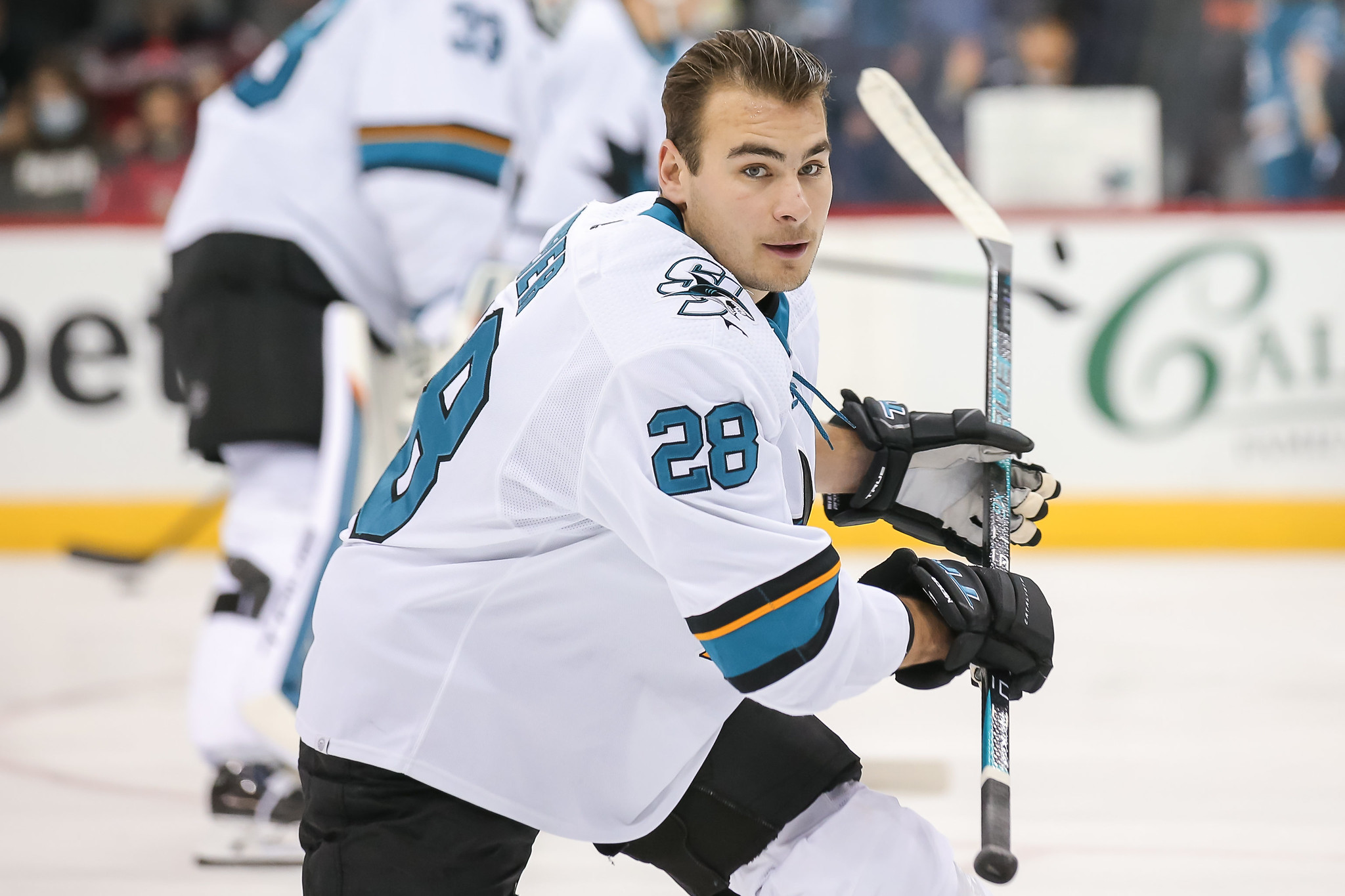 Meier is a pending restricted free agent who is enjoying a fine season on a struggling Sharks team. He's scored 21 goals and recorded 38 points through his first 39 games this season. Meier is making $6 million against the salary cap and is someone who the Penguins would want to lock up long term.
Related: 3 Penguins Trade Candidates as Changes Expected
---
Latest News & Highlights
---
This comes into play when it comes to the acquisition cost. Hextall has shown he's willing to move out multiple pieces in a trade if it means the player coming to Pittsburgh is someone who is willing to sign a contract extension. Trading for Meier will cost the Penguins at least one first-round pick, a top prospect and an NHL talent the Sharks can plug-and-play into their lineup immediately. A cost Hextall shouldn't think twice about and the Penguins GM should do what he can to advance trade talks with the Sharks.
Matt Nieto
While Meier could help the Penguins top six, Sharks forward Matt Nieto is a trade target who could benefit the team's bottom six. Nieto isn't nearly as impactful offensively as Meier and is known for being defensively sound and a great penalty killer.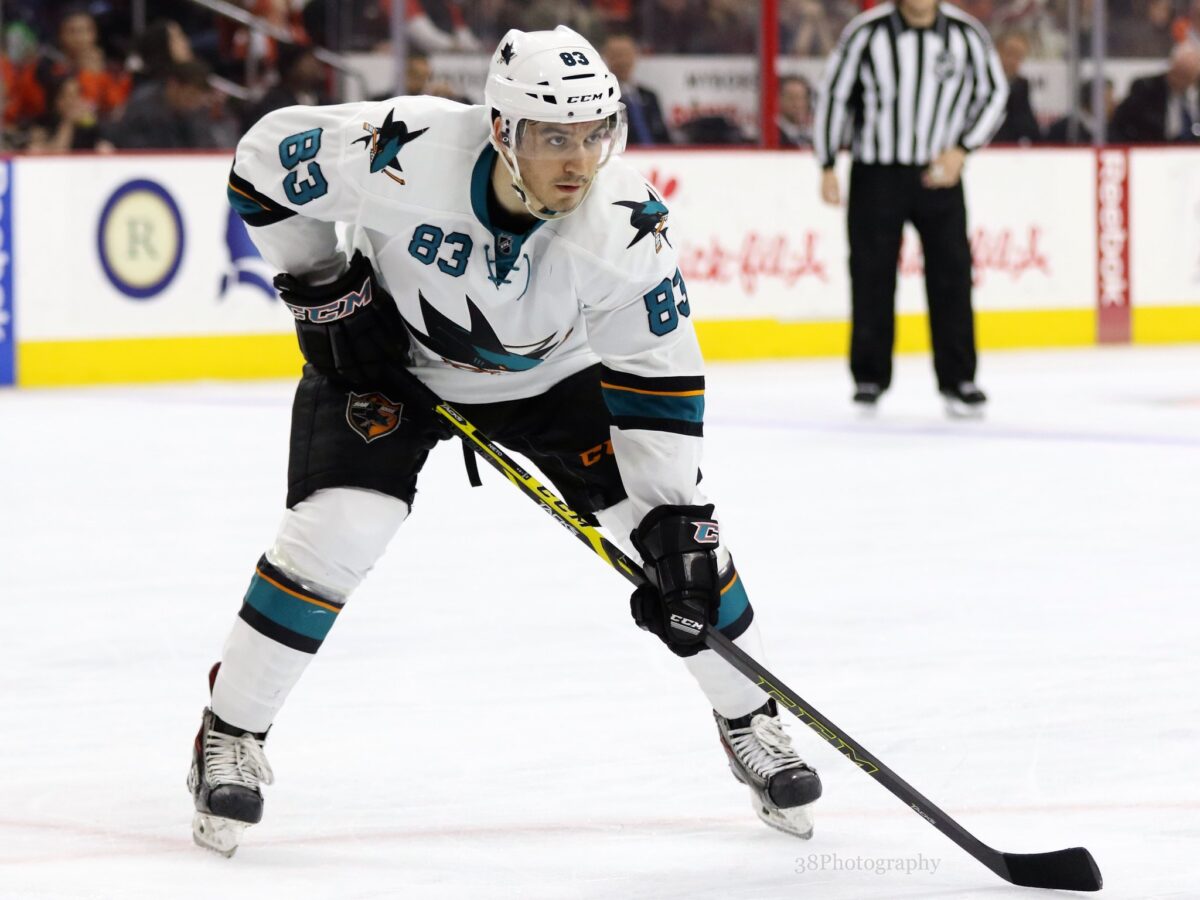 So far in 35 games, Nieto has collected six goals and six assists. Nieto is in his third season with the Sharks and spent parts of four seasons with the Colorado Avalanche where he found himself a part of two long Stanley Cup Playoff runs.
Nieto is the type of seasoned veteran the Penguins need to add before the postseason. The team doesn't have a ton of experience among their fourth line and Nieto could be a great addition for many reasons, including adding another penalty killer for head coach Mike Sullivan. The acquisition cost would be minimal for Hextall, meanwhile the impact could be much more from Nieto's game.
James Reimer
Sharks goaltender James Reimer is someone I feel the Penguins should have their eyes on should Casey DeSmith struggle throughout the next two months.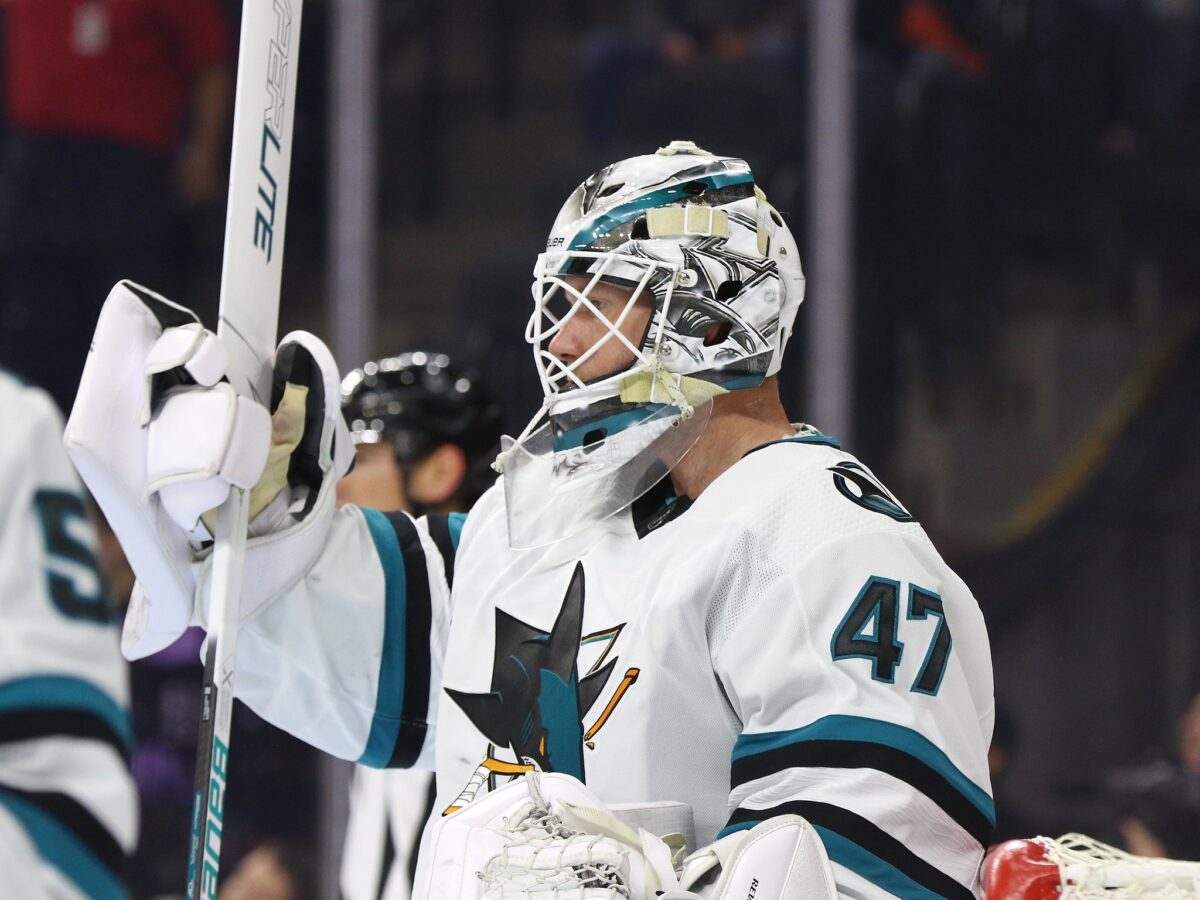 Reimer is a pending unrestricted free agent and would be an upgrade to DeSmith in Pittsburgh. While his numbers don't necessarily jump off the page this season, the Sharks are a rebuilding franchise who aren't prioritizing wins. Reimer would be able to find his game in Pittsburgh as a backup to Tristan Jarry.
DeSmith is signed for next season at $1.8 million and would give the Sharks someone to plug and play in what's expected to be another disappointing season for the team as they work their way developing their young talent.
San Jose is open for business and the Penguins should be sitting on the shoreline ready to test the waters. If the price is right on any of these three Sharks mentioned, Hextall and company should ante up and pay the acquisition cost to upgrade their hockey club. Adding Meier to this Penguins team is the type of move that could take the franchise from a Stanley Cup contender to a Stanley Cup favorite.