The Pittsburgh Penguins are entering one of the most uncertain offseasons in team history. After a very disappointing season that was laced with drama, ownership decided to clean house in the management office. These changes are going to trickle down onto the ice for the 2023-24 season and starting netminder Tristan Jarry is someone who will have a giant spotlight on him come the opening of free agency.

While Jarry made things loud and clear in his exit interview that he'd like to stay in Pittsburgh long term, the pending unrestricted free agent netminder may have to look elsewhere for the contract he desires. If Jarry does sign elsewhere, here's a few teams to watch this summer:
Carolina Hurricanes
The Carolina Hurricanes enter the 2023 Stanley Cup Playoffs with Frederik Andersen and Antti Raanta between the pipes. Both goalies are pending unrestricted free agents this upcoming summer and if things don't go as planned during their postseason run, look for big changes to come.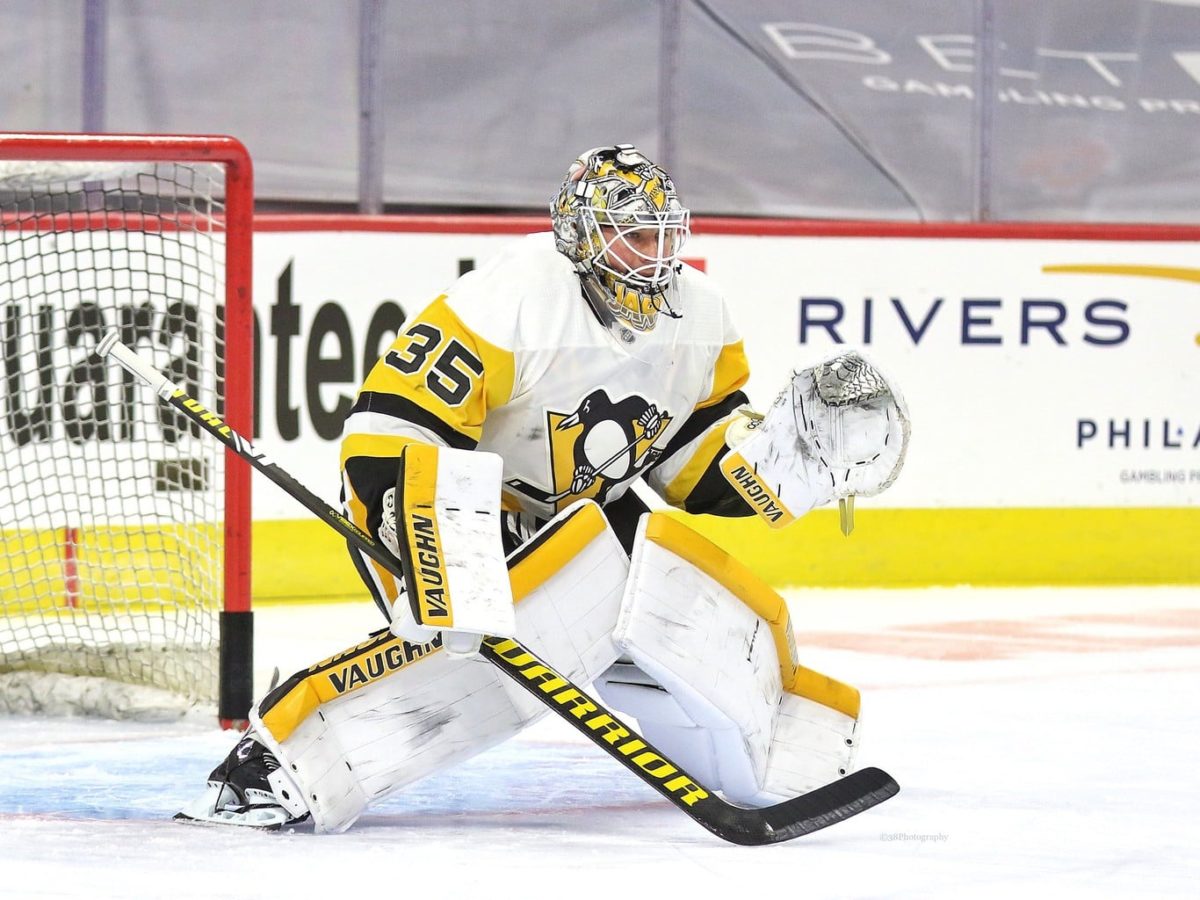 While the team has 23-year-old Pyotr Kochetkov signed to a very team friendly long-term contract paying him $2 million through the 2026-27 season, it's not a given either of Andersen or Raanta will be back.
Jarry becomes an instant target. The Hurricanes will have almost $30 million in cap space to work with this summer and will have no issues making a deal work with the soon-to-be 28-year-old. I'd expect if the Penguins let him hit the open market, Jarry will end up signing a four-year deal worth roughly $6 million per season. Carolina could quickly become a heavy favorite.
Vegas Golden Knights
A team that has had to deal with a wide range of issues in their net this season, the Vegas Golden Knights are another team to watch when it comes to the Jarry sweepstakes but certainly on a lesser scale.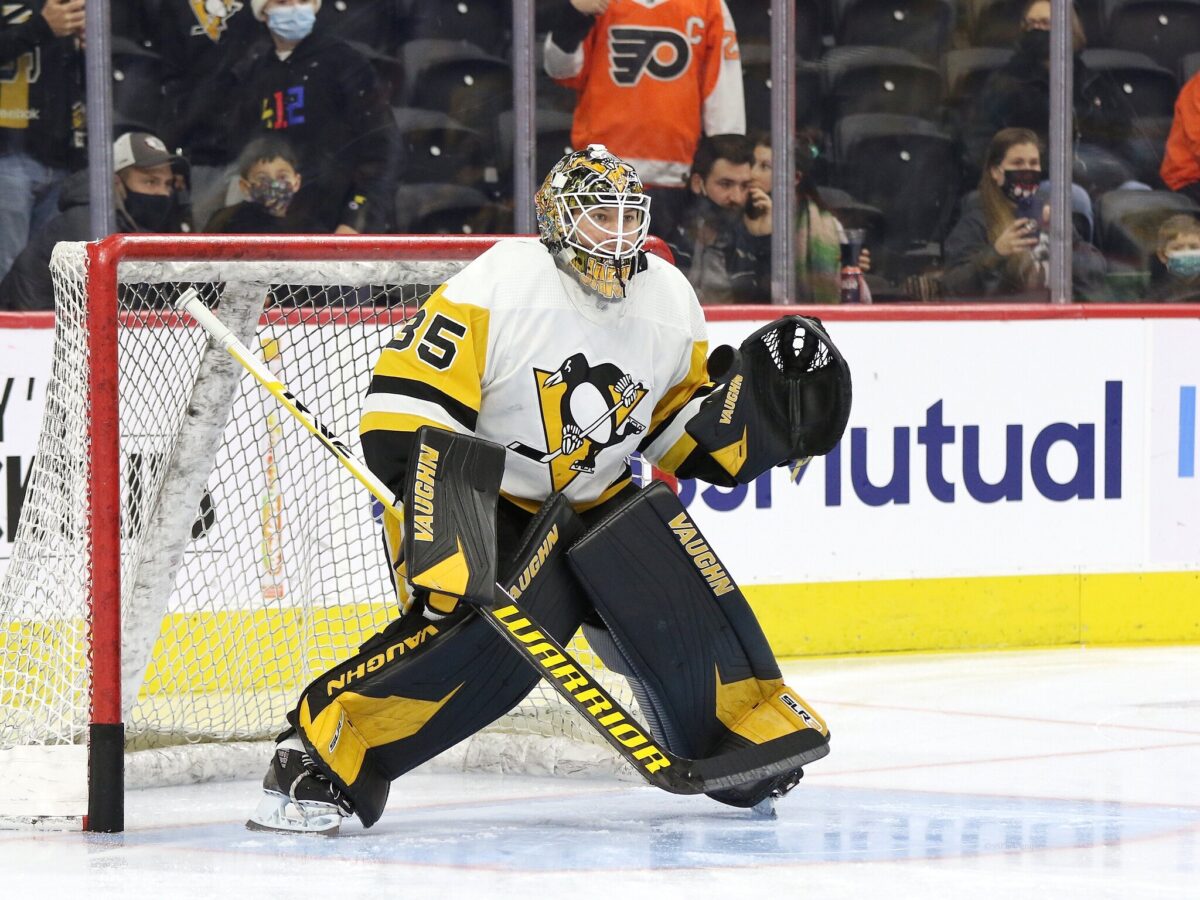 The Golden Knights had to deal with injuries in their crease all season and enter the playoffs are using Laurent Brossoit and Jonathan Quick as their tandem to win meaningful hockey games. Starter and potential Vezina-caliber Logan Thompson could be back at some point, but that would likely be round 2 at the earliest.
Related: Penguins Are Facing Some Serious Franchise Identity Questions
---
Latest News & Highlight
---
Thompson is signed to perhaps the best contract in the NHL, as he's signed through the 2024-25 season at only $766,667 annually. It's a good thing as the Golden Knights haven't managed their cap very well and seem to have to throw players overboard each summer just to get cap compliant for the season opener.
Entering the 2023-24 season, Vegas will have roughly $4 million available and if Jarry is going to become a target, they will need to make a move or two, something that's very common for the Golden Knights each offseason. While they shouldn't be classified the favorite, keep an eye on a potential match here.
Ottawa Senators
While Carolina could make a ton of sense, I would put the Ottawa Senators at the top of the Jarry sweepstakes. A team that's looking to make huge steps in 2023-24, the Sens will be going for it from hear on out and adding a world class netminder like Jarry could go a long way to their Stanley Cup Playoff aspirations.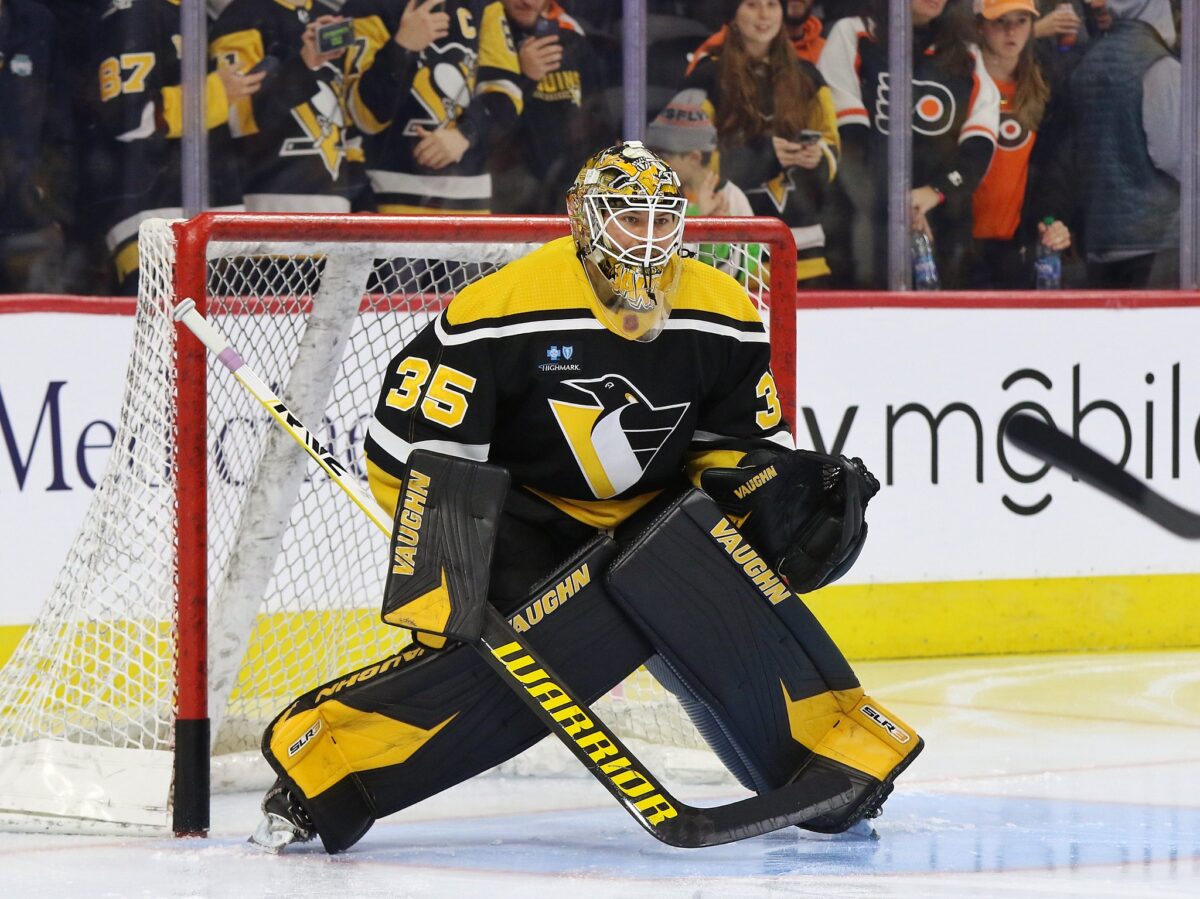 The Senators will have at least $16 million to work with this offseason and with pending free agent Cam Talbot likely being shown the door, it could be the perfect opportunity for Jarry to come in and solidify the starter's crease in Ottawa for several years to come.
The Senators have a ton of tools and are going to be a force next season as they showed down the stretch they're a very talented team that's ready to knock down the door into the Stanley Cup Playoffs in the very near future. Jarry would be their best talent in net in a very long time and could very well be their missing piece to get over the hump.
Friendly reminder Jarry would like to stay in Pittsburgh, but if the new management group decides they are going to head in another direction in net, these three teams will be on the pending free agent's radar. The Senators to me, make the most sense, short and long term.