One of the things that stood out to me about hockey when I was younger was the "Three Stars of the Game" after each game. It was, different, like everything in hockey was to me when learning the game. It was reminiscent of the "Hero & Goat" caricatures by the late, great Bill Gallo that I read in the NY Daily News after playoff games involving professional teams in New York.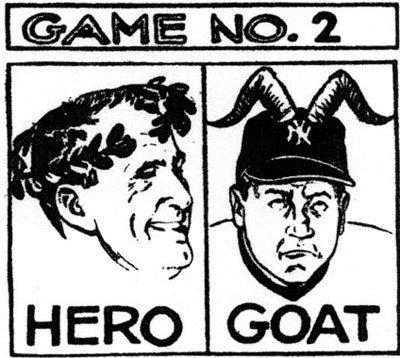 Needless to say it was a bit surreal being able to one day actually vote for the three stars of the game sometimes while covering New Jersey Devils games. The 2016 Stanley Cup Final is now underway between the Pittsburgh Penguins and the San Jose Sharks and for the duration of the series in this space we will take a look at who we thought were the three stars of each game.
2016 Stanley Cup Final
Game 1: Pittsburgh 3 San Jose 2 – 3 Stars of the Game
Game 2: Pittsburgh 2 San Jose 1 (OT) – 3 Stars of the Game
Game 3: San Jose 3 Pittsburgh 2 (OT) – 3 Stars of the Game
http://gty.im/528387398
#3) Matt Murray, Pittsburgh: 23 saves/24 shots, Win
Murray wasn't tested too often, yet again, but when the Sharks made their push in the third period the 22-year-old rookie was there to close the door and move the Penguins within one win of the franchise's fourth Stanley Cup. He is now 5-0 (1.76 GAA, .941 SV%) after a loss this postseason and he stopped all 12 shots he faced in the first two periods before snagging 11 of 12 in the final period as he continues what is turning into a legendary, from out of nowhere playoff run. Even the goal he gave up, like the San Jose Game 3 winner in overtime — it was a wicked, tough shot to handle. This is truly remarkable, and somewhat surreal: throughout the first four games of the series Murray has yet to trail during actual game play; the only time the Sharks have been ahead was the end of Game 3.
MURRAY! MURRAY! What a save on the Marleau breakaway. Not today.

— Pittsburgh Penguins (@penguins) June 7, 2016
Marleau gets stopped on the breakaway. #StanleyCup pic.twitter.com/YXcuPKA1nO

— NHL on NBC Sports (@NHLonNBCSports) June 7, 2016
#2) Evgeni Malkin, Pittsburgh: GWG, assist
No. 71 had been fairly quiet through the first three games of the series (zero points) but he certainly made some noise in Game 4. While he isn't at his 36-point production from his early career playoff run, but he has been clutch in certain spots…as have a lot of the Penguins. He notched an assist, and drew the attention of more than one Sharks' player, on the game's opening goal and then converted on a power play in the second period on what would be the eventual game-winning goal. As mentioned, that's only Malkin's fifth goal of these playoffs, but it couldn't have come at a better time for Pittsburgh who heads home with a chance to clinch the Cup.
Malkin now ranks third on @penguins all-time playoff list with 10 GWG, behind Jagr (14) & Lemieux (11). #StanleyCup pic.twitter.com/l9gmNIQ8o2

— NHL Public Relations (@PR_NHL) June 7, 2016
Let's see that @malkin71_ goal again from another angle… pic.twitter.com/OpkF3DEljG

— Pittsburgh Penguins (@penguins) June 7, 2016
#1) Phil Kessel, Pittsburgh: 2 assists
This series hasn't seen the stars on either team really dominate at all. Sidney Crosby, Joe Pavelski, Joe Thornton and Malkin have all had relatively quiet games compared to what we're used to seeing, but Kessel has been lighting it up. Acquired from Toronto on July 1, he is likely the co-favorite (with Matt Murray) to win the Conn Smythe Trophy now. Kessel has 18 shots on goal through the first four games and three points (1g-2a) and now has 21 points (10g-11a) in his first 22 playoff games with Pittsburgh. It's not often that we see a huge acquisition on July 1 (be it trade or free agent signing) power their team to a Stanley Cup, but it appears that is exactly what we are seeing this season. Amanda's big brother was creating chances all night in Game 4 and his pass to Malkin on the power play game-winning goal was perfectly pristine.
Kessel leads @penguins with 10-11—21 in 2016 #StanleyCup Playoffs. He now has 23-19—42 in 44 career postseason games pic.twitter.com/e3oJUE2fdZ

— NHL Public Relations (@PR_NHL) June 7, 2016
When the pass is perfect, the finish is easy. Malkin puts the @penguins up two. #StanleyCup https://t.co/GiHIUOu6Il

— NHL (@NHL) June 7, 2016
3-Stars Standings:
Joe Pavelski (SJ): 17
Phil Kessel (Pitt): 12
Brian Elliott (StL): 11
Nikita Kucherov (TB): 9
Sidney Crosby (Pitt): 9
Braden Holtby (Wash): 8
Victor Hedman (TB): 8
Troy Brouwer (StL): 8
Tyler Johnson (TB): 8
Martin Jones (SJ): 8
Matt Murray (Pitt): 8
Andrei Vasilevskiy (TB): 7
Nick Bonino (Pitt): 7
David Backes (StL): 6
Michal Neuvirth (Phil): 5
John Tavares (NYI): 5
Pekka Rinne (Nash): 5
Patric Hornqvist (Pitt): 5
Ben Bishop (TB): 5
Carl Hagelin (Pitt): 5
Joel Ward (SJ): 5
Logan Couture (SJ): 5
Evgeni Malkin (Pitt): 5
Alex Ovechkin (Wash): 4
Kris Letang (Pitt): 4
Brent Burns (SJ): 4