Fans of the Vegas Golden Knights need to watch the 2017 Stanley Cup Final.
The Pittsburgh Penguins and Nashville Predators are going to give us our final opportunity to watch those players that may be included on the inaugural VGK roster. We covered Nashville last month,  which you can read here.
Today we're taking a look at the Penguins. Like Chicago, Pittsburgh has a lot of its work taken care of ahead of next month's expansion draft. Five Pens have no-movement clauses. That includes three forwards, a defenseman, and a goalie.
Of course, that does not mean that those players could be left off of the protected lists submitted to the NHL by June 17. For that to happen, the player in question would have to waive his NMC. That really only applies to one person.
So read up Vegas fans. It could go from hoisting the Stanley Cup in May to relocating to Nevada in June for one of these guys. Here are four Penguins Vegas fans should know.
Marc-Andre Fleury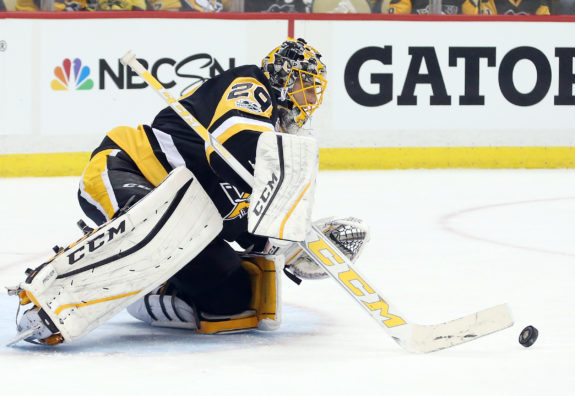 Yes, when talking about waiving a NMC we're talking about goaltender Marc-Andre Fleury. If you've followed the NHL Expansion Draft process over the last several months you know that there's a very real possibility that Pittsburgh will have to part ways with their primary netminder for the last decade. Matt Murray represents the future for the Penguins in net.
But Fleury has that pesky NMC to contend with. I still don't think he will end up in Vegas. The safer bet is that Pittsburgh is able to deal him for next to nothing between now and the expansion draft. Next to nothing is better than nothing.
If he does become a Golden Knight, though, it's a move that will create some buzz for season one. Fleury is a two-time All-Star, a two-time Stanley Cup champion, and perhaps most importantly, a player that new fans will have heard of.
Derrick Pouliot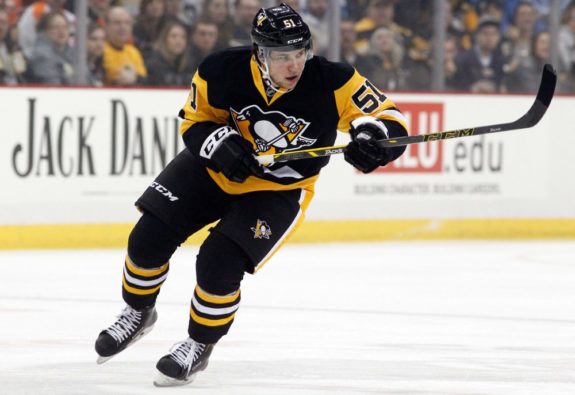 Derrick Pouliot represents a more likely option for Vegas general manager George McPhee. He's a player I'm sure the Golden Knights would love to have that the Pens would hate to lose.
Among blue-liners, Kris Letang has an NMC, and Olli Maatta is a sure bet to avoid exposure to the expansion draft. That leaves Pouliot and the final two names on our list in competition for at most two protected spots.
Pouliot's potential is why McPhee brings him to Vegas. It's also the reason Penguins GM Jim Rutherford wants to hang on to him. To get a player with Pouliot's upside who was the number eight overall pick in the 2012 NHL Draft could work out fantastically for the Golden Knights. To miss on Pouliot means to also miss on acquiring a quality player who can contribute to Vegas sooner rather than later.
Brian Dumoulin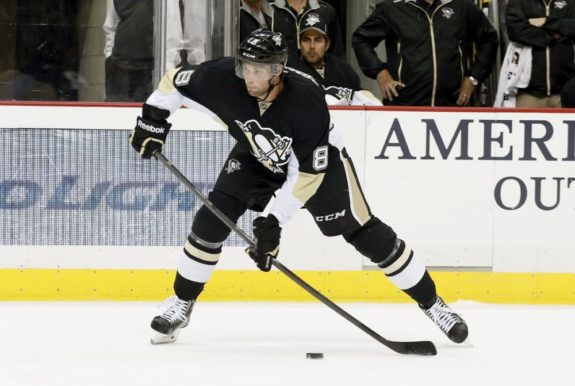 Brian Dumoulin is the player who is ready to contribute to the NHL's 31st team.
As our Larry Fisher said last month, Dumoulin is a more established blue-liner than Pouliot and would be among the Knights better defensemen from day one. He's played in 149 regular season games across the last two years and has stepped up his game considerably following the loss of Letang to season-ending neck surgery in April.
Offensively he's far from spectacular. Defensively, he brings a 6-foot-4, 207-pound frame that he knows how to use. That's the kind of addition that McPhee would love to add, and just like Luke Schenn in Arizona, Dumoulin has a toughness that can't be found just anywhere.
Frank Corrado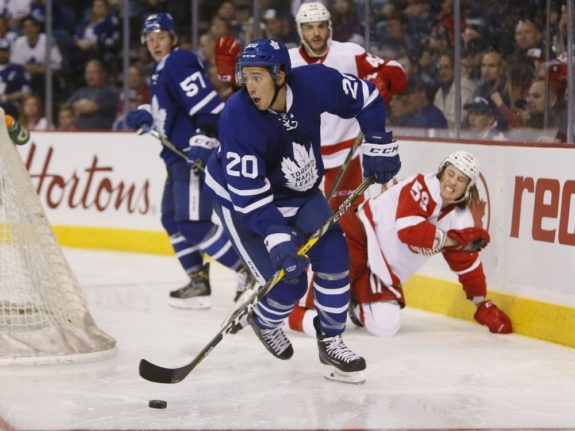 It's unlikely that Frank Corrado nets a spot on the protected list, but that doesn't mean he winds up in Vegas.
The circumstance where he does end up with the Golden Knights likely means Pittsburgh has elected to protect four defensemen, Fleury is unavailable, and McPhee is nonplussed by the options the Penguins are offering at the forward position.
If in fact it all comes together and Corrado is chosen for relocation, VGK will be getting an unproven commodity. Before he was traded to Pittsburgh he spent time in the Toronto and Vancouver organizations. Offensively he's got a more attractive skill-set than many of the blue-liners we've covered to this point. Defensively he doesn't do much to separate himself from his peers. He's yet to announce his presence in this league in any measurable way. But he's only 24 years old. If Pittsburgh is able to make some moves before the expansion draft, and Vegas sees something in Corrado many of the rest of us don't, it's not impossible he joins the Golden Knights.