Our first year here at The Hockey Writers is winding down. We started up this past January 7th and have had the good fortune of attracting some great hockey writers. Over the next couple of weeks I'll be showing off some of the best of our first 1500 posts. We'll start with a collection of biographies/profiles.
Why not start off with the game's two most talked about players. The electrifying Ovechkin and his nemesis, Stanly Cup Champion Sidney Crosby.
Sidney Crosby: At 13 years old, Crosby tried out for and made the Dartmouth Subways, a major midget league team made up of sixteen and seventeen year olds.  However,  Hockey Nova Scotia didn't think it would be appropriate to have such a young child on the team so he was forced to go back and play for his local bantam team in Cole Harbour.
Alexander Ovechkin: Unfortunately, years later an event would happen that would change Ovechkin forever.  His older brother Sergei, in his early 20's at the time, was tragically killed in a car accident.  To this day Ovechkin still credits his brother for introducing him to and pushing him to continue playing hockey.  Many say his passion for the game comes from this tragic event and to this day, when he scores, Alex will often kiss his glove and point to the sky in a salute to his brother.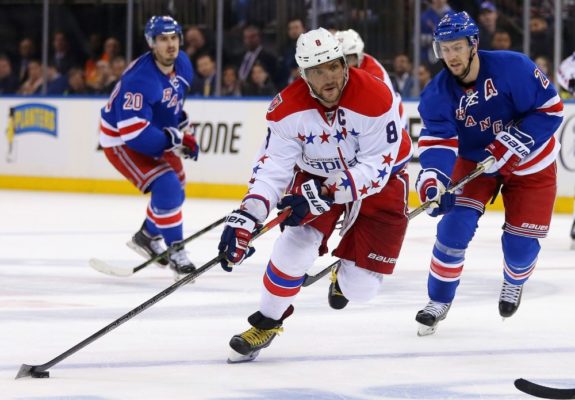 The biggest traffic generator this past year was Chris Ralph's 2009 NHL Entry Draft Preview/Guide.
We've since banged out a great post on Hockey Documentaries that you can watch online. As well as profiles of some of the game's all-time greats like Guy Lafleur, Jacques Plante and analyzed some recent trades, like the Filip Forsberg and the Taylor Hall trades.
And finally the great Russian Rocket – Pavel Bure: "Pavel was the type of player and there's not a lot of guys that can do that but literally bring people out of their seats and incredibly explosive. He just made things happen when you didn't think anything could happen." –Trevor Linden