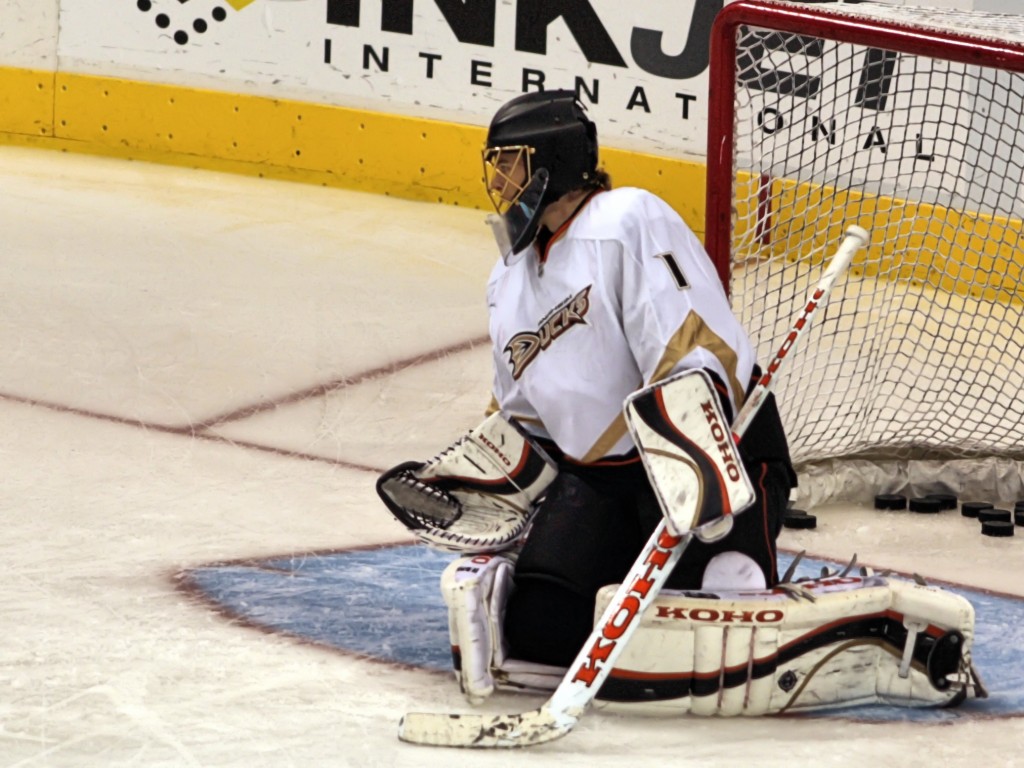 Jonas Hiller is many things. He is a 28-year-old native of Switzerland, an automobile and sailing enthusiast and according to his fansite, he also enjoys Metallica and Nickleback—the latter being a questionable choice. But, above all these, Hiller is the heart and soul of the Anaheim Ducks. Unfortunately, he has also been sitting on the bench for coming on five weeks with a severe case of vertigo.
The playoffs are in sight and sitting tenth in the Western Conference, the Ducks are scratching and clawing their way into contention. It hasn't been pretty, though. From Curtis McElhinney to Dan Ellis and Ray Emery, Anaheim isn't looking for a winning goalie, just not a losing one. Although the Ducks may be able to clench a playoff berth without their All-Star goalie, it would be almost impossible to take the Western Conference or Stanley Cup.
Vertigo is a type of dizziness that gives off the feeling of motion even when someone if standing still. Other symptoms include blurred vision, headaches, nausea and vomiting.
"It feels like I'm always falling behind the play," Hiller told ESPN. "It's like I can't keep up with the puck any more. I might be physically there, but I always feel like my head's not there yet. I almost feel like I'm running behind the whole play for half a second or something. I'm always trying to catch up, which throws me off even more."
Hiller began feeling symptoms after the NHL All-Star game and was placed on IR Feb. 3. He came back on Feb. 13 and posted his fifth shutout of the season against Edmonton but hasn't played since.
Vertigo can be caused by inner ear disorders, a blow to the head or ear, or decreased blood flow to the brain triggered by swollen arteritis. Although two pucks hit Hiller in the mask during the All-Star game doctors have not yet confirmed that to be the cause of his condition.
The netminder says he is slowly recovering and is participating in practice skates and puck drills but can't set a definitive return date.
"I definitely felt better on the ice," Hiller told Fox News following a workout. "I'm able to see the puck better. Still not the way I want to, but I can definitely see an improvement. I kind of want to push, but I have to pace myself also a little bit not to overdo it.
Anaheim has 12 games left in the regular season, seven of which are against Pacific Division opponents. The Ducks will need every regulation win they can get as they fight for a chance at a postseason—hopefully they will have Hiller back and ready to go come mid-April.