Rarely do I write this kind of article, but after an experience during the Minnesota Wild vs. New Jersey Devils game aka the first game Zach Parise played in the Garden State as an opposing player I just felt like this had to be done. If you've followed my writing you'll notice I almost never refer to myself as 'I,' – 'me,' or anything similar — its always about representing The Hockey Writers, but for this article it will be mostly my opinion on what happened at the game on March 20 and what happens in arenas, stadiums & ballparks across the country. And anything that is considered to be my opinion that is written in this article in no way represents the THW and their thoughts on this matter.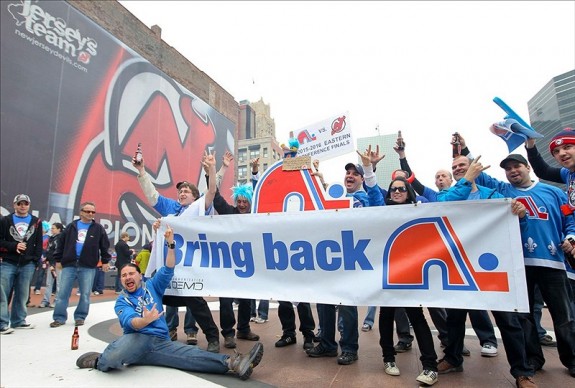 My friend Mia Siegert had an extra seat, couldn't find anyone to go with her & didn't want to miss this game — so instead of sitting in the press box as usual, I sat in the stands with her talking about hockey and writing from ten minutes before puck drop until the midway point of the third period when I returned to the press box and this is what really happened in Section 123 at the Prudential Center.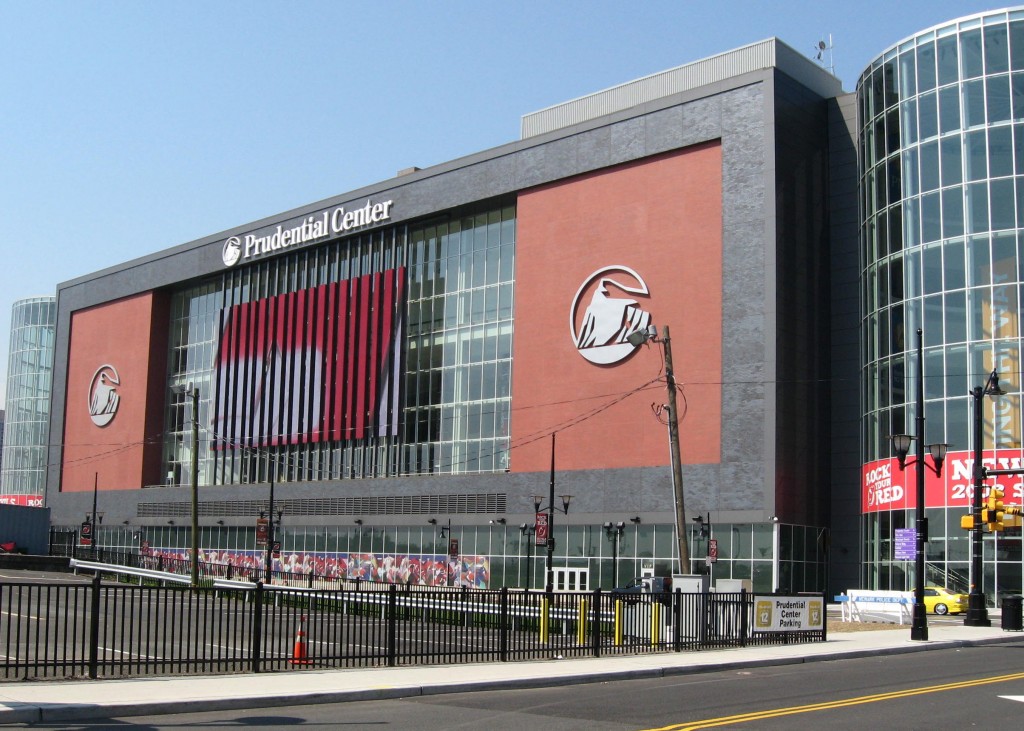 As knowledgeable sports fans who have attended any professional or even high school/college games, you know that if you wear the visiting team's jerseys, ball caps, apparel (whatever it may be) – that chances are pretty solid that some fans of the home team at that game may make a comment or two towards you. Depending on how much alcohol they have consumed it could be profanity-laced, or it could just be rambling nonsense.
By now most of you may or may not know that there was a nameless fan that posted something about how he was the 'victim' at this game and was treated unfairly, etc. Most of it, if not all of it, was without a doubt in my opinion self-inflicted. If you're that guy, the one who decided to wear a Zach Parise Team USA jersey to that particular game, there's no way he cannot know that he has a target on his back.
Meaning, there are two paths he can choose here, he can:
A)   Accept the fact that he most likely will hear some comments, some of which may include vulgarity; take it all in stride, and try to have fun with everyone, but in a respectful way.
B)   Argue with EVERYONE who says something to him. Become the center of attention. Do things like standing up while the play is ongoing. Enraging and egging on fans that already weren't too fond of him because of HIS CHOICE of wardrobe that night.
He gave his account of the nights events here on Reddit, and then supposedly deleted his account. (For the record I don't use Reddit, don't know much about it):
The nameless fan's take of what happened
It's on the Internet so it must be true right? Nope.
IF fans were saying gay slurs towards him and was he saying them back does that make it right? Nope
Is this something that happens often at sporting events? Yup.
Does that make it right? Nope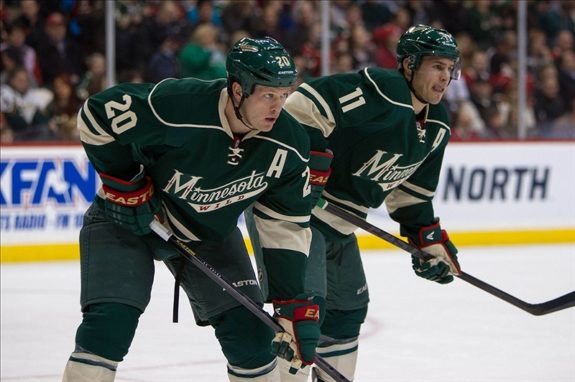 I'm convinced if he just sat there and minded his own business, cheered for his team (if that even is his team) in a respectful manner, there would have been no issues. It's understandable that the Devils fans might want to boo Zach Parise every time his name is mentioned, every time he touches the puck. Some wanted to, others didn't; in my mind, as paying ticket holders they have that right and that choice. In Rick Nash's first game as a New York Rangers player in Columbus (March 21) he was cheered and booed during a pre-game video tribute and then booed throughout the game when he had the puck. (Nash had requested a trade and got one, Parise left as a UFA).
The part that I keep coming back to in my head is when in the third period he decided to just stand in front of his seat while the play was ongoing. After a few minutes of fans telling him, shouting at him, chanting at him to sit down (with vulgarity), an arena security guard came down the stairs to his row and asked him to sit down; more than once, without yelling or raising his voice. Now the fans in 123 and other sections start chanting "KICK HIM OUT!!" and another chant that refers to your backside (use your imagination). What does our friend in the USA jersey do? Instead of sitting down he pulls his ticket out, says I'm doing nothing wrong and pulls his phone out and records video/takes pictures.
Remember Option B from earlier — becoming the center of attention? When you read what Mia posted in response to the nameless fan's Reddit post, which I can vouch for and solemnly swear is a 100% accurate account of what happened, I think you will agree that he chose to take that path with Option B and that was his goal from the minute he walked out of his house that day:
"People yelled after he stood up and started flipping us the bird and using homophobic slurs at us/our players," Mia wrote in her post. "I turned back and asked him to stop and to please respect us in our house. His answer, 'Are you blanking kidding me? This is a hockey game.'"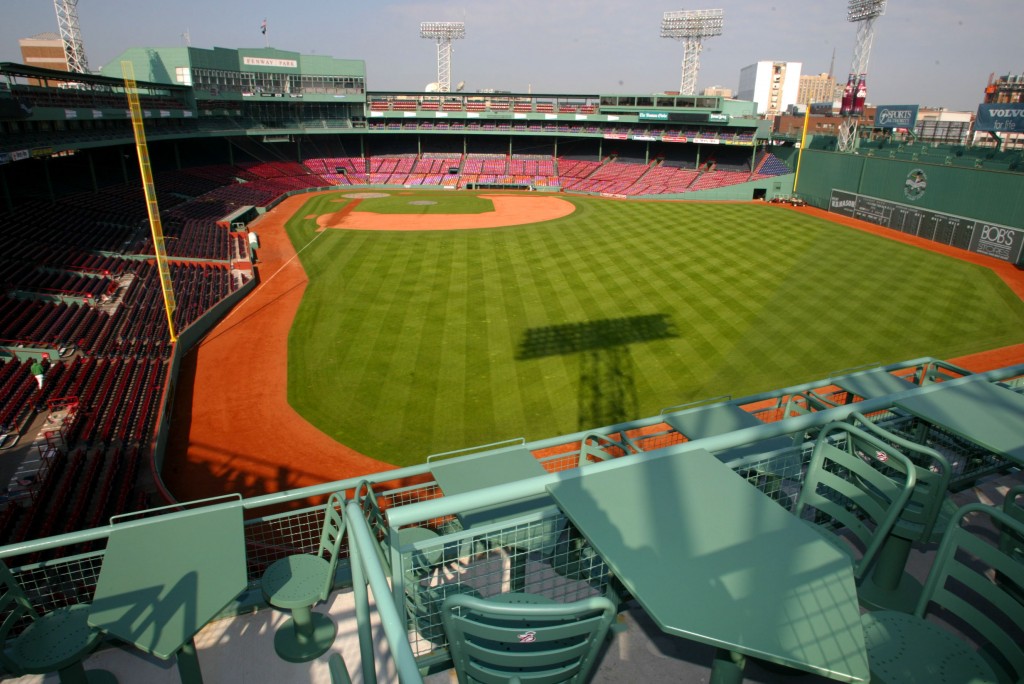 As a fan of the New York Yankees, if I went to Fenway Park in Boston in a pinstripe jersey & my interlocking NY cap — I'm minding my own business, I'm in enemy territory, cheering only when my team scores and I'll probably laugh it off if anyone makes any comments towards me, I may even agree with them; the last thing I care about is being disrespected. But that's just me and how I think and operate in my life, and trust me, I know I'm not like a lot of other people, I've never been a follower, or a trouble maker.
I also don't drink often, and the nameless fan was 100% drinking that night and I honestly felt really bad leaving Mia there, without a friend she knew right next to her, despite the fact there were some great men/dads in her row (with their kids as she described) if anything happened. This guy was looking to cause a disturbance, there's not a doubt in my mind about that and as the day has gone on I have read accounts that this nameless fan has also done this in other arenas.
I'm not going to post his picture or look up his name because it's not really about this one guy and I know most of you already know what he looks like and if not can easily find out via the power of social media, networking and Google. Honestly, it's very likely that there are probably people like him at almost every sporting event and while that's not really okay, I can kind of accept and understand that it's just the way it is at this moment in our society. I definitely don't agree with it, but all I can do is be myself and do what I do. There will always be some bad apples in a crowd, it's more important that people don't overreact.
I seriously thought there were a few times where there was definitely potential for a fight to break out because he kept arguing with everyone, but I didn't see, hear of, or notice anyone throw anything at him or put their hands on him while I was there. I guess cooler heads prevailed until the end of the night when he knew that even if he was kicked out of the game it was just about to end anyway.
A comical version of what happens when you wear visiting team apparel as a fan:
Dan Rice can be reached via Twitter: @DRdiabloTHW or via Email: drdiablo321@yahoo.com
Dan Rice is in his 9th year of reporting for THW & has covered NJ Devils home games for 15+ years at various websites. He began his journey working for legendary broadcaster/writer Stan Fischler from 2002-04 & completed an internship at the ECHL; he also has been writing features for the NWHL (nwhl.zone) website since 2016.