The Hockey Writers' prospect experts, Logan Horn, Matthew Zator, and Peter Baracchini, recently got together to assess the Toronto Maple Leafs' prospect pool. In the video below, they focused their discussion on two young talents who they believe have flown under the radar in discussions but could have a significant impact on the Maple Leafs' future.
Underrated Prospect #1: Nick Abruzzese
Nick Abruzzese is a player who might not be on everyone's radar, but the panel believed he's a prospect worth watching. He was a fourth-round (124th overall) pick by the Maple Leafs in the 2019 NHL Entry Draft. Despite not being the most talked-about prospect, Abruzzese has quietly been earning his opportunity to play. He made his debut in the American Hockey League (AHL) and even got a taste of NHL action by playing 11 games in total during the 2021-22 and the 2022-23 seasons. 
Related: Ex-Maple Leafs Frederik "Goat" Gauthier: Where is He Now?
---
Latest News & Highlights
---
During his time in the AHL with the Toronto Marlies, he put up some impressive numbers, totaling 48 points in 69 games. He also had a strong playoff performance with two goals in seven games.
What makes Abruzzese stand out is his work ethic and exceptional hockey IQ. While he might be considered undersized by some standards, his determination and potential make him a player to keep an eye on. Although he might start on the fourth line due to the Maple Leafs' high-end talent, that's not going to be an issue. He doesn't need to have top-six minutes to be effective.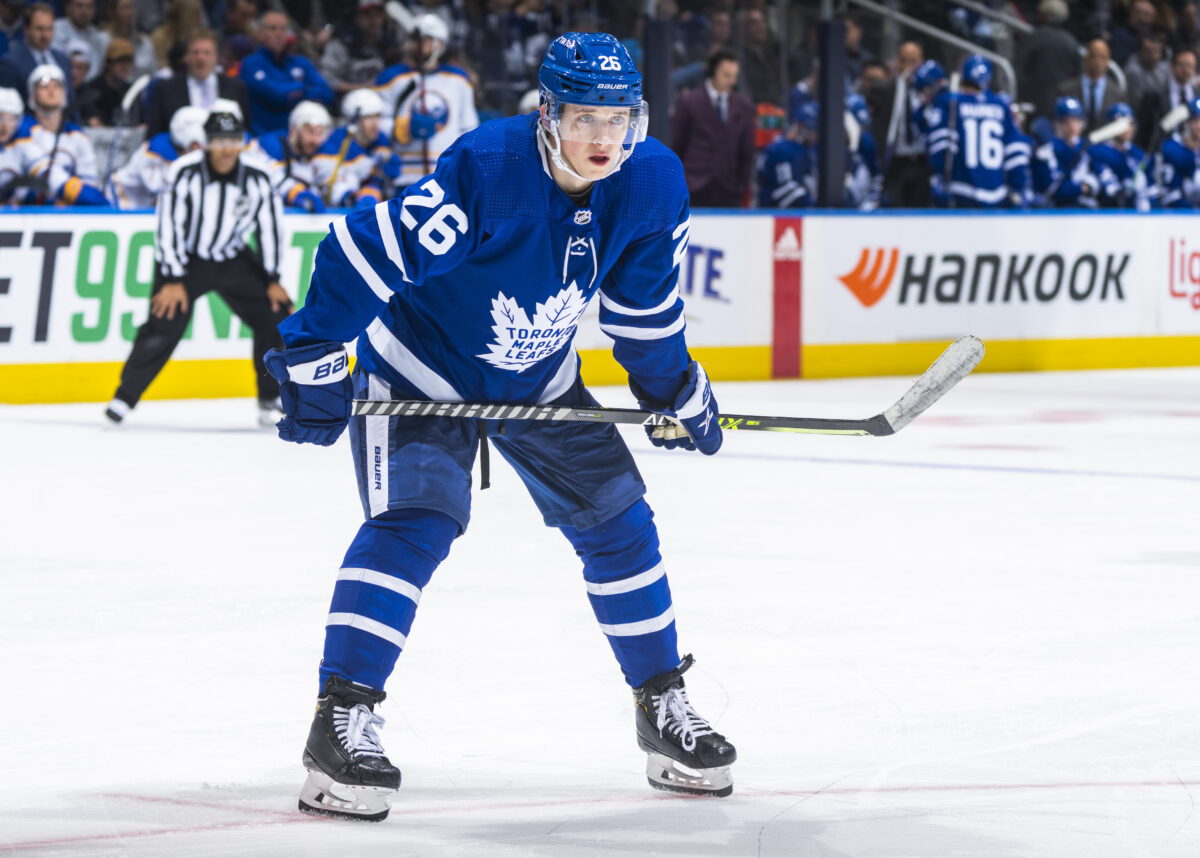 Wherever he plays, he'll give the team reliable shifts. He's underrated, but that doesn't mean he's not a valuable asset in the team's lineup. Look for him to get some NHL time this season, wherever he starts the season.
Underrated Prospect #2: Fraser Minten
Fraser Minten is a growing 6-foot-2 forward. He's also another prospect the panel holds in high regard. Minten is not a top-five pick, he was selected in the second round (38th overall) in the 2022 NHL Draft. However, he's certainly making a case for being a youngster to watch. He's known for his size and his sharpshooting. He's also a versatile player with a knack for finding the back of the net. 
Related: What Maple Leafs Fans Should Expect from Dylan Gambrell
His impressive goal-scoring abilities were evident in his recent season with the Kamloops Blazers, where he netted an impressive 31 goals. Although Minten didn't have the greatest playoffs, his regular-season performance was stellar. What's particularly noteworthy is that he achieved this goal total while not necessarily playing alongside top-tier teammates. He's demonstrated that he has the ability to generate offence independently.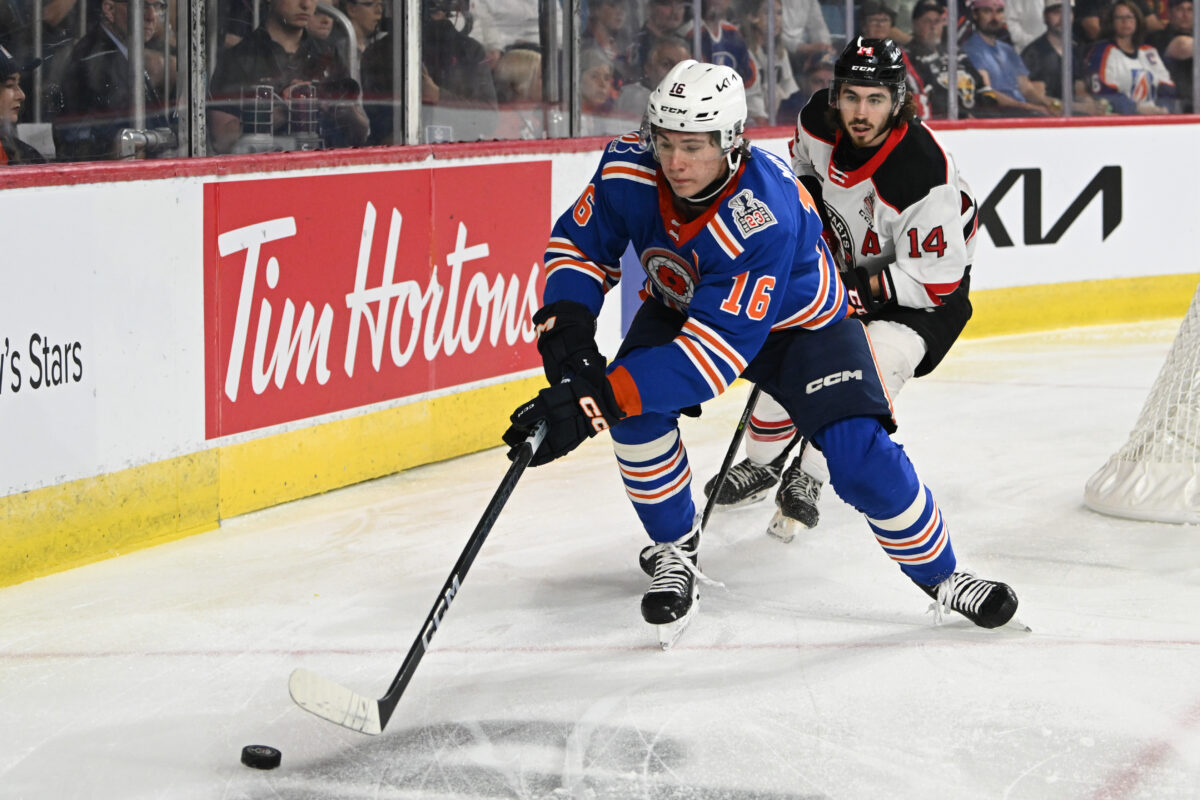 The consensus among the panel is that Minten has the potential to make the jump to the NHL in the near future. Given his size, shooting prowess, and physicality, he's a prospect who could provide the team with a unique set of skills. 
The Bottom Line
Abruzzese and Minten might not be the first names that jump to mind when discussing Maple Leafs' prospects; however, they are two young talents worth watching. Both have unique skills and potential. 
While the two might be underrated prospects, they could surprise many fans and make significant contributions to the Maple Leafs in seasons to come.