The Anaheim Ducks have signed defenseman Cam Fowler to an eight-year contract extension worth $6.5 million per year, as initially reported by Sportsnet's Elliotte Friedman and later confirmed by TSN's Darren Dreger and the Ducks' official team Twitter account.
https://twitter.com/FriedgeHNIC/status/881193252950593536
Fowler's current deal takes him through the 2017-18 season with a cap hit of $4 million. This extension and $2.5-million increase in average annual salary will take effect beginning in 2018-19. The Ducks had some extra cap space thanks to working out a deal for the Vegas Golden Knights to select Clayton Stoner in the expansion draft, as well as buying out defenseman Simon Despres's contract.
The 25-year-old Fowler is now locked up through the 2025-26 season, by which time he will be 34 years old. It's quite an investment for the Ducks, who are showing a great deal of faith in Fowler's continued and long-term success in Anaheim.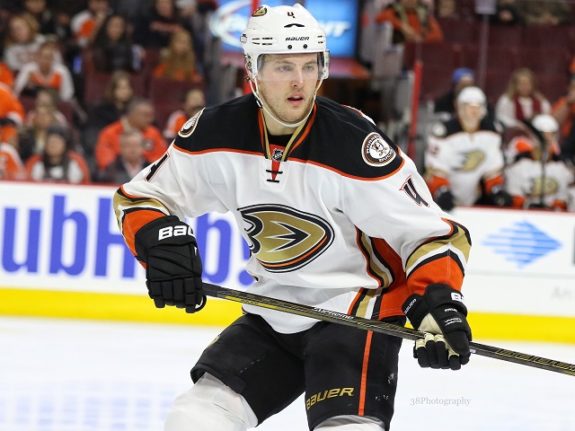 Fowler is coming off what was perhaps his best season as a pro. His 39 points (11 goals and 28 assists) were the most he has scored in a single season since his rookie campaign where he tallied 10 goals and 30 assists for 40 points. In 2016-17, though, Fowler's all-around game was stronger. He was a plus-7 and played major minutes, averaging 24:50 in ice time per game.
In addition, 23 of Fowler's 40 points during his 2010-11 rookie season came on the power play, whereas just 17 came at even strength. Last season, Fowler had 23 points at even strength, 15 on the power play, and two shorthanded, illustrating his evolution as a solid player in all situations.
What Fowler Extension Means for Ducks
One mild drawback to Fowler's game is that he is not a particularly strong driver of possession. His 2016-17 five-on-five Corsi-for percentage of 49.7 percent was mediocre and right on par with Anaheim's team average. So Fowler does not help the Ducks in that area, but he does not hurt them either.
Furthermore, his point production and matchups against other teams' best players have to be taken into account. Fowler's aforementioned average ice time per game last season was more than two minutes ahead of the next-closest player (defenseman Hampus Lindholm). He gets tough minutes and tough assignments, so what he's been able to accomplish under those circumstances should not be overlooked.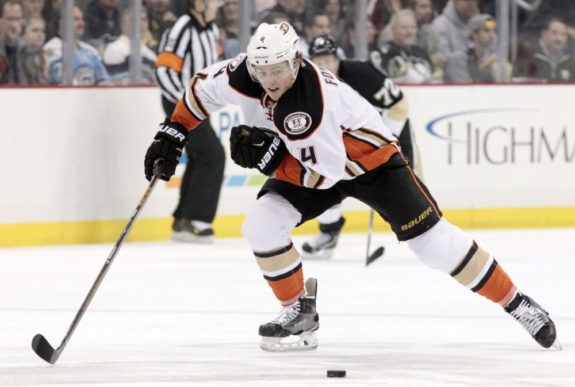 With Fowler signed long-term, the Ducks now have three core defensemen signed through at least 2019-20 (Fowler, Lindholm, and Sami Vatanen). Josh Manson is also signed through next season before becoming a restricted free agent. The same holds true for Brandon Montour, who shined with a stellar performance in the 2016-17 postseason.
The Ducks are in good shape on the blue line, but with Fowler's price tag, it might be difficult to retain all of these defensemen years down the road. The flip side of that is that their depth gives them some flexibility on the trade market. Perhaps someone like Vatanen, after all of the speculation prior to the expansion draft, could still be considered as a tradeable piece at some point in the future.
Back to Fowler specifically, the peak performance he showed in 2016-17 should continue over the next few years. Clearly, the Ducks feel that that will be the case over the long haul. Once Fowler gets into the back half of that contract, it will be interesting to see if his speed and effectiveness hold up, especially if he continues to log such heavy minutes. In that respect, the contract might not look too great four or five years from now. Nevertheless, it's a good deal in the short-term for the Ducks and likely something they had to offer to ensure Fowler would stay in Anaheim.
Tom has been with The Hockey Writers for almost four years. After previously covering the LA Kings and the New York Rangers, Tom now covers the Anaheim Ducks.
While in college at Clemson University, the 2016 college football national champions, Tom wrote game summaries and feature articles for the official team website of the Greenville Drive, a Class-A minor-league baseball team and affiliate of the Boston Red Sox. Tom is happy to be able to continue to fulfill his passions for sports and writing with THW.