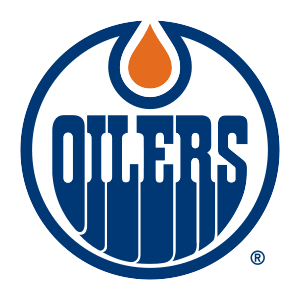 It took a few days, but the sentence for Oilers defenseman Andy Sutton was handed out on Tuesday, and it was less than some had predicted. NHL disciplinarian Brendan Shanahan had an in person hearing with Sutton to determine the punishment for his hit on Colorado Avalanche rookie Gabriel Landeskog. Sutton is best known for his infamous "expert" comments in the 2010 playoffs when he was suspended for a hit on Pittsburgh's Pascal Dupuis. And while Sutton wasn't technically a repeat offender (his last suspension was over 18 months ago), his history was taken into account here. It's likely that because he had passed the repeat offender window, he didn't get a 7 or 8 game suspension a la James Wisniewski. Landeskog also bounced right back up and wasn't injured, and that was factored in as well. Shanahan explained that the principal point of contact was Landeskog's head, and the offense was a violation of the head-shot rule.
Sutton released a statement regarding his suspension:
"I have been informed of and understand the League's decision, however, I had no intention of delivering an illegal check.  For 14 years, I've always played the game with respect and integrity and I will continue to do so when I return." NHL.com
Sutton's hard nosed style of play is what has kept him in the NHL for so many years. The Oilers needed some grit in the line-up and that's why they brought him in. His absence will not only create a void on the blueline (where they are already missing players) but a void in the physicality department. Because Sutton already missed a game while waiting for his sentence, he only has 4 left to serve. The Oilers are set to embark on a 6 game road trip, and with one of the best records in the league, they can expect opposing team's to play them tough. Through 11 games so far this season, the Oilers have a record of 7-2-2, and their surprising run to the top of their division is creating a quite a topic of conversation around the league. The upcoming road trip will be a great experience for the young squad, and coach Tom Renney is taking his team's success in stride:
"It's a good test for us," coach Tom Renney said. "I think that we have to embrace it, obviously. It's an opportunity  to continue to grow as a team and see if we can sustain good work habits and a winning approach." Globe and Mail
With games against the Bruins, Red Wings, Kings and Blackhawks, a test it will be indeed.
Marcy, a former hockey player, is a hockey correspondent on CTV News and TSN radio. She began her career as a Sports Journalist in 2009 and has been part of The Hockey Writers since 2010, where she is currently a senior writer and editor.