When I browse through the Edmonton Oilers Twitter world, I see a lot of fans debating about the fourth overall pick, should they keep it or trade it. If they keep it, who is the best player to draft. If they trade it, what can they get back in return. Then of course there was a mini outrage when Travis Hamonic decided to stay with the Islanders. It wasn't a fait accompli that Hamonic would be an Oiler, but judging by the response, it's as if he declared he wanted to go to Edmonton, and then changed his mind at the eleventh hour. But I can understand the frustration. Hamonic was an affordable reliable defenceman, a position where the Oilers have some weakness.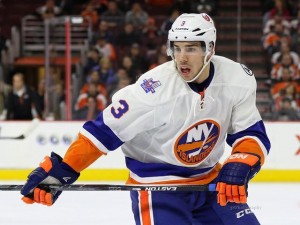 As I sit back and read, I also can't help but notice what's happening in Pittsburgh's Twitter world, though it's a decidedly different atmosphere. The Penguins are one of the best stories of the season, and their series victory over the Washington Capitals was borderline epic. The Penguins sputtered out of the gate to start the year. Sidney Crosby wasn't producing, and something just looked off. In early December, they fired their coach and brought in AHL bench boss Mike Sullivan. It took a while for the team to adjust to his system, but once they did, there was no stopping them.
The Pens were the best team in the league after the All-Star break, and carried that momentum into the post-season. Despite really tough injuries to key players, Sullivan's system is such that players can be inserted in and out and the team doesn't miss a beat. In fact, they have been riding their 21-year old goaltender Matt Murray into the Conference Final. I've heard a lot of people (perhaps fans of a rival team) claim that the Penguins are more lucky than anything else. They found lightning in a bottle with certain players. They have been getting the breaks. But isn't that a big part of making a deep run in the playoffs?
The teams with the most perceived skill don't always advance, as we've seen with the Capitals. The ones with the most experience can get eliminated in the first round, like the Blackhawks and Kings. Even the top team in the Western Conference was ousted in the Dallas Stars. Things have fallen into place for the Pens, and yes in certain areas they have gotten lucky breaks, but that's part of the game. The reason why the Penguins have been a force since Sullivan came onto the scene is because they have identified who they are, and have found the players who fit that mold.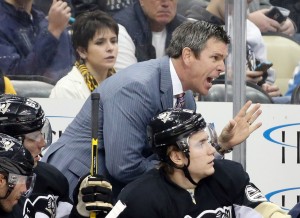 It's interesting though, that GM Jim Rutherford is getting credit for making certain moves, but likely would have been heavily criticized if the Penguins missed the playoffs. But that's the nature of the game. Every move is a risk in some way. Sometimes it works, sometimes it doesn't. Will it continue to work for the Pens? That we don't know, but if they keep playing the way they have been, I don't see why not. It will just get more difficult from here on in, but that's what makes the postseason fun. Anything can happen, and nothing is a sure thing.
The Penguins have long been a team described as "top-heavy" with a lot of superstars, and not a lot of depth. When they won the Cup in 2009, they had a full team effort. Their third-line was one of the best in the league. They had a hero in grinder Max Talbot. Bill Guerin was the wily veteran (Matt Cullen is playing his role this season). Chris Kunitz ended up being a shrewd midseason trade. Teams don't win the Cup because of one or two stars. It helps to have high-end talent, don't get me wrong, but it takes everyone contributing to make it work.
The Penguins got their generational talent in 2005 when they won the draft lottery. Despite injuries that robbed him of a few more Hart Trophies, Sidney Crosby has been every bit as good as advertised. But without his teammates, he wouldn't be in the third round of the playoffs. The Pens have found the right mix of guys, some of whom were seen as expendable by their former clubs. And that's where the secret lies. Just because a player isn't working out in one place, doesn't mean he won't be a contributor somewhere else.
The Penguins acquired winger David Perron last season from the Oilers. He seemed like the perfect player for Crosby, but it never seemed to fit right. His style of play didn't mesh with what the Penguins were building, and Rutherford identified that, so he swapped Perron with speedy winger Carl Hagelin from the Ducks. Hagelin never looked right in Anaheim, but since his arrival in Pittsburgh, he has re-discovered his game. The Pens system is built around speed, and that's Hagelin's strength. The Rangers didn't feel like they needed him enough. The Ducks weren't the proper fit, but now he's found a home.
The Pens shook things up a little when they moved Brandon Sutter to the Vancouver Canucks. One of the players they got back was Nick Bonino. He was formerly with the Ducks, but they traded him, and he never really found his footing in Vancouver. Now, he centers Hagelin and Maple Leafs cast-off Phil Kessel, and scored the goal that propelled the Penguins to the third round. Why didn't it work with the Canucks? I'm not sure, but clearly he is better suited for the Pens system. A guy mostly overlooked turned overtime hero.
The Phil Kessel trade seemed lopsided when it happened, then it looked like Toronto had won hands down, but now, we're seeing what a guy like Kessel can bring for a team like the Penguins. He isn't going to score every night. He isn't going to shut down the other team with his defence. But with one shot, he can change the game. He doesn't have to be the star. He doesn't have to be on the first line. For the most part, he lives in the shadow of other players, and that's exactly where he wants to be. Like Hagelin, Kessel is fast, and has the explosive ability that makes the Pens so dangerous off the rush.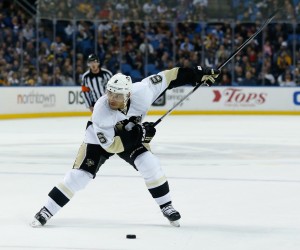 Then of course, there was the Trevor Daley trade. Not only were the Penguins able to unload Rob Scuderi, whose slow-footed game was a detriment to them, but they brought in one of their key players on the blueline. Daley didn't fit in at all with Chicago after being traded there by the Stars. It looked like he would end up a forgotten guy. But he rejuvenated his game in Pittsburgh, and has been massive for them in this postseason run. What you have to remember is that all the guys the Pens brought in weren't bad players. They just didn't fit where they were.
Making right trades is one side of the coin, drafting the right players is the other side. There are three keys to drafting well: 1) Scouting 2) Developing 3) Luck. The Penguins have a lot of homegrown talent on their team, guys who have been huge parts of their surge at one point or another. (Also of note, undrafted Connor Sheary is an excellent example of finding talent).
Kris Letang (Defence) Drafted 62nd overall in 2005
Matt Murray (Goalie) Drafted 83rd overall in 2012
Bryan Rust (Winger) Drafted 80th overall in 2010
Tom Kuhnhackl (Winger) Drafted 110th overall  in 2010
It's not just about first round draft picks. It's about scouting talent deep in the draft. You always hear the phrase "choosing the best player available". That may be the case for the first round, but as you get deeper into the draft, you have to pick out the guys who are right for your team. Draft players according to need. Yes, the Pens have two stars in Crosby and Evgeni Malkin. But you could argue they've just been along for the ride in these playoffs. It's all about who you surround them with that matters.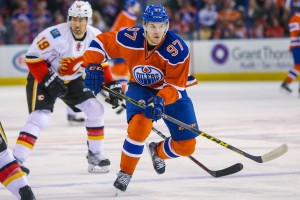 The Oilers have their generational talent, their franchise player in Connor McDavid. They have another star in Taylor Hall. They have a lot of talent. But if we've learned anything from watching Edmonton it's that compiling talent does not a successful team make. The Penguins have been a work in progress. You could argue they kind of rebuilt on the fly. A lot of teams don't have a Crosby to build around. The Oilers do. Now their challenge is to identify who this team is, and build to those strengths. It didn't happen overnight in Pittsburgh. They had to find the right coach and the right system. Trading Crosby and Malkin wasn't the answer.
If the Oilers want to build around McDavid, Hall and Leon Draisaitl, as I think they should, the next step is to surround those guys with the right complimentary parts. I really liked the move to bring in Pat Maroon. I think he's a great fit on the Oilers roster. Maybe they've already begun to form an identity. Some will still argue that the Pens are lucky things fell into place. But you also must have to wherewithal to make certain moves and changes, and understand the group you have in front of you.
Will the march of the Penguins continue? Will it end with a Stanley Cup or be thwarted by a talented Tampa Bay team? They have a real battle in front of them. But whatever happens, it's clear that they've found something that works. Everybody's chipping in at different times. That's what makes a championship team. Each game has a different hero. You have to get contributions from up and down your lineup if you want to succeed in the postseason. Will the Lightning's equally fast attack and top-notch goaltending stop the Pens in their tracks? We'll find out very soon. But either way, remember that you don't get to the Conference Final by accident.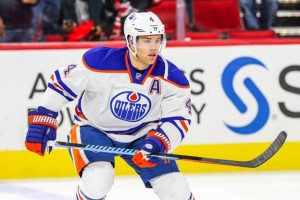 I also don't know what the future holds for the Oilers, as they approach an important summer of decision-making. Just know that the blueprint for building around a superstar is there. It's up to management to make the most of that. Crosby may only get one Cup when all is said and done, he may get two. But for the first time in a while, he has another legitimate chance. You often fail more times than you succeed. The Oilers have experienced their share of failure. Now its time for the next step.
Marcy, a former hockey player, is a hockey correspondent on CTV News and TSN radio. She began her career as a Sports Journalist in 2009 and has been part of The Hockey Writers since 2010, where she is currently a senior writer and editor.