It is time for hockey fans to rejoice. The puck has finally dropped and the 2016-17 regular season is officially here. The New Jersey Devils opened the year with their annual road trip to Florida to face two of the Eastern Conference's top teams, the Florida Panthers and the Tampa Bay Lightning.
It is well known that the Devils needed to make adjustments after missing the playoffs for the fourth consecutive year and general manager Ray Shero did just that. In the team's opening two games of the season, eight new players took the ice for New Jersey, including three rookies. Due to the offseason improvements, aspirations are high and two losses is not the start that many Devils fans wanted to see. Games against well-balanced, elite teams such as the Panthers and Lightning are never easy, but those games early in a season can be used to assess a team's potential.
Fast, Attacking & Supportive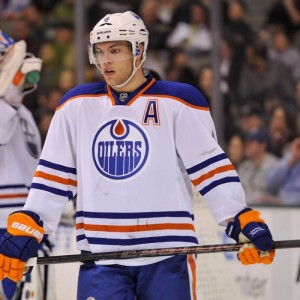 Head coach John Hynes has emphasized a fast, attacking and supportive identity since last season and now he has the right personnel to implement that strategy. When the Devils took the ice against the Panthers, every line proved that they could play a speed-driven game. However, it was also obvious that the Devils were still adjusting to new linemates, which translated to some inaccurate passes.
As the team progresses and develops chemistry, a fast-paced system should be beneficial. To start though, do not be surprised to see the Devils take a slower approach. It is more important to be accurate and smart than to wind up in a foot race following a bad play.
Although at times speed can hurt the team's rhythm, New Jersey exhibited that it could keep pace with two dynamic and quick opponents. Speed was an area that previously killed the Devils and almost automatically favored the opposition. If New Jersey can fully embrace a faster style, it will add an important element to the club's game plan. Furthermore, while the Devils will need to deliver more sustained pressure for a full 60 minutes, there were glimpses of the team's offensive potential. When the Devils were able to establish offensive zone time, they were strong on the puck and generated several quality chances, specifically against Tampa Bay.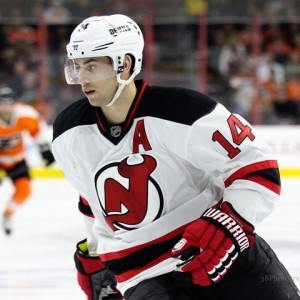 New Jersey's offensive zone time as well as chemistry and pressure may have improved against the Lightning due to different line combinations. Everyone assumed that forwards Taylor Hall and Adam Henrique would take the ice together. But against Tampa, Hall found himself playing alongside forwards Travis Zajac and P.A. Parenteau while Henrique centered Michael Cammalleri and Kyle Palmieri. It is likely that Henrique and Hall will play together again at some point, but splitting up the two did appear to generate several chances for New Jersey's top six. Elite teams need to be able to rotate players within their top lines and the Devils are no different if they want to take the next step.
Nevertheless, unlike recent Devils teams, this year's roster appears to have the necessary depth to play around with the lines.
---
Complete Devils Coverage From THW
---
Looking Forward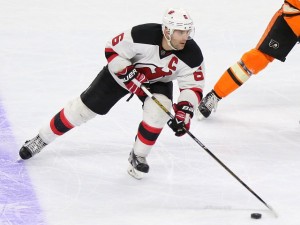 Regardless of the chances, speed and some solid offensive pressure, New Jersey is beginning the year 0-1-1 and left Florida with only one point out of a possible four. While that fact may be unsettling for some fans, it is important to look at the whole picture. While the games were not perfect and there were some glaring issues that will need to be resolved quickly, such as the power play, the Devils were able to play close games with two powerhouse teams.
With new line combinations and defensive pairings, both games could have easily gotten away from the Devils early. But even with mistakes, the team did not completely destruct or lose control. While some may point to New Jersey playing timid at times, credit also has to be given to the opponent for forcing the Devils into that scheme. As the team grows comfortable and the lines become more established, the Devils will be able to assert their system on to their opponent. Furthermore, confidence and comfort should result in more scoring, which is something that the Devils need. It is also important to note that there were noticeable improvements in almost every facet of New Jersey's game versus the Lightning compared to the Panthers, which took place only two nights earlier. That is a promising trend.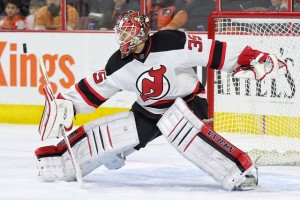 Another promising sign was that goalie Cory Schneider picked up where he left off last season and delivered two stellar performances. As long as he is in the net, New Jersey enters every game with the opportunity to come away with a victory.
Additionally, the defense was an area of concern entering the season. However, while it did bend, it never broke against two capable opponents. Newcomer defenseman Yohann Auvitu may be the reliable insurance piece that fans were hoping for. He not only displayed solid defensive skills but also some offensive instincts, including a strong shot from the blue line.
There is no way to minimize two losses, especially considering the fact that the NHL is a points-driven league. But even though the team's play was not perfect, there were plenty of positives to take away from this opening road trip. The Florida trip should deliver perspective and show that the Devils are indeed on the right track.
Amanda Rosko is an avid hockey fan. This is her second year covering the New Jersey Devils for The Hockey Writers. She graduated with honors from Rutgers University in 2014 with a B.A. in Journalism and Media Studies.