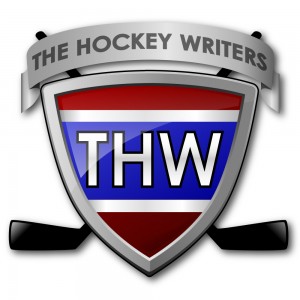 We will be going behind the scenes, Backstage if you will, here at The Hockey Writers.
What this means is that we'll be discussing all the mechanics, concepts and work involved in bringing you this site. It's geared towards the owner/operators of other sports sites who may need a hand in selecting the right plugin for a certain job or just concepts to help grow readership.
A few words about myself and The Hockey Writers
The Hockey Writers is a leading sports site, currently listed 18th out of over 12 000 on Technorati.com. (that ranking changes almost daily) There are over 100 writers here publishing over 500 articles a month. We have access to NHL press boxes and dressing rooms in a half dozen cities (and growing) and are credentialed by the NHL for all of their events (All-Star game, Winter Classic etc.). Our traffic has been growing by about 150% year over year, doing over 430 000 pageviews in Jan. We also have over 5K Facebook fans and 12 K followers on Twitter – not bad but in many ways I feel we are still just starting out. All that just to let you know that we have some experience in building a big sports blog.
As for myself, I started on the web when the web started – 1993 to be exact. Building my first website in 1995. It's always been a hobby that I tinkered with, starting up and shutting down well over 100 sites. Today I run 9 sites with almost all my attention being here. I'm not a programmer, though that was my schooling – I prefer dabbling with others' work. Over the years I've worked with hundreds of Themes, hundreds of Plugins and hundreds of writers. I like to think I've picked up a few things and that's what I plan on sharing in this section of the site. I very much hope it will become interactive with many comments and submissions by you guys. I've also setup a Facebook group that is open to all (come join us!). There we can have more fluid conversations about some of the things you're trying.
So – if you own a Sports Blog or are thinking of starting one, feel free to say hello. Ask any questions you like and we'll see if we can't help you get a better looking, faster site that attracts more and more readers.
Serial entrepreneur who started building websites in 1995. Founded The Hockey Writers in Jan. of 2009. Traveled with family for a year, visiting 25 countries along the way.