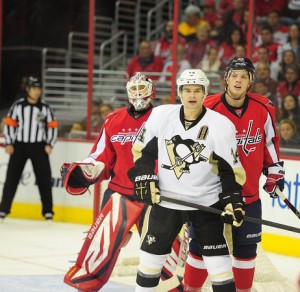 The Pittsburgh Penguins' trio of Evgeni Malkin, James Neal and Chris Kunitz need to be reunited to clear the fog that has crept its way into the Penguins' focus. The Penguins pride themselves on their ability to score and dominate puck possession. Right now they are not focusing or executing to any degree of satisfaction.
"I think we have high expectations and when we don't execute to the level we want too, I think that's disappointing," said Kunitz.
After a lackluster effort in a 4-0 loss to the New York Islanders Tuesday night, the time has come for Dan Bylsma to reunite Kunitz with Malkin and Neal to spark the offense. Through six games the Pens' offense has registered 15 goals. This is 18th best in the NHL and something is obviously not working.
"I think everyone goes out there with the mindset to start with the right game plan," said Kunitz. "Everything is ready for us. We know what's going to happen on the ice and we're just not executing to that game plan."
Besides the game against the New York Rangers on January 20th, the Pens have not scored more than three goals in a game. The only time they have met the three-goal mark was when Kunitz scored an empty-net goal against the Philadelphia Flyers in the first game of the season. The Pens have also failed to score more than two goals in their last four games. This is from a team which led the NHL in goals per game last season averaging 3.33 goals per contest.
The Pens finished last season as the highest scoring team in the league due in large part to the line of Malkin, Neal, and Kunitz.The offensive output of each individual on this line tells the story of how dominate they were together. Neal reached career highs in goals (40), assists (41), and points. Kunitz also set career highs in goals (26) and points (61). Malkin scored a career best 50 goals, led the league with 109 points, and would've exceeded his career high in points had he not missed seven games.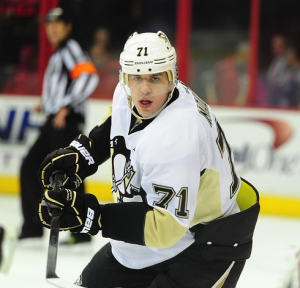 The success of the MNK line last year makes it blatantly obvious that these guys have a special chemistry. This line was responsible for 42% of the Penguins' goal-scoring last season. Their line averaged more than a goal per game together.
Malkin and Neal were sticking together to begin this season and will for the duration, but their line has had one huge issue. Coach Bylsma hasn't been able to find a winger who can contribute with this pair since the start of the season. Eric Tangradi was the not the answer and neither was Tyler Kennedy. Dustin Jeffrey is supposed to be the next in line to get a shot on the Malkin and Neal line. The missing piece is Kunitz.
Kunitz is one of the best puck-retrievers on the team. His physicality and fore-checking ability will help Malkin and Neal have more puck possession to make something happen. More importantly, he has played on this line before. With 116 goals from this trio a year ago, this reunion should come sooner rather than later.
If this move does take place, it would leave Crosby without a winger. Crosby is a talented enough player to cause havoc no matter who is placed on his line. There has yet to be a season where Crosby has not produced. He has the most determined work ethic in the league. As long as he is willing to drive to the net and the high traffic areas, Crosby will get his points no matter who plays on either side of him.
One thing is for sure, the Penguins need to straighten things out in a hurry. If they spend too much time trying to right the ship, they are going to be fighting for a playoff spot. Crosby is one of many players to realize that the Pens need to improve their play and have a sense of urgency.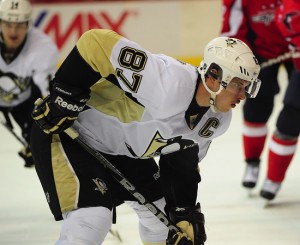 "We just got to be better. Our effort and execution wasn't where it needed to be last night (Tuesday)," said Crosby. "There's nothing we can do about it now, but we got to make sure we don't let that happen. It's a short season, and every game is so important you can't afford to do that kind of thing and expect to get the result you want."
The Pens have seen the results they want with the MNK line intact in the past. Those results consisted of high goal-scoring and stacking wins. If they want to see these positive results again, they should put Malkin, Neal, and Kunitz back together despite the result against the Rangers Thursday night.
Justin Glock can be contacted via email at: jglock10@gmail.com or via twitter: @JTGlock