The Chicago Blackhawks have acquired defenseman Nikita Zaitsev from the Ottawa Senators. Ottawa also sent the Blackhawks a 2023 second-round and 2026 fourth-round pick in exchange for future considerations.
This trade comes as no surprise because Zaitsev has fallen out of favour in the Senators organization. Earlier this season he was placed on waivers and after going unclaimed was assigned to their American Hockey League affiliate the Belleville Senators.
Related: Golden Knights Trade Shea Weber's Contract to Coyotes
The Blackhawks are in a full-on rebuild, and by acquiring him and taking on the remainder of his contract, they received two more draft picks to help the future of their organization. Zaitsev has one year remaining on his current deal worth $4.5 million, which could leave him as a viable buyout option this summer for Chicago.
Ottawa Gets Cap Space
The Senators made this move to get out of a bad contact, which was originally signed by the Toronto Maple Leafs. Now, however, it is Chicago's problem. It is a smart problem to have though, as over the next 18 months they will be moving on from other contracts and will need to hit the cap floor. But, the same can be said for the Senators, they made a very smart trade. They moved on from a contract that was weighing down the books, and now have $4.5 million in cap flexibility, which will help them when it comes to signing free agents this summer.
The $4.5 million that the Senators were able to shave off their salary cap could be the difference in finally getting a top-tier defence partner for Thomas Chabot. In a flat-cap world, every dollar counts, and this trade proves it to be true. They also had to work with Zaitsev's modified no-trade clause that consisted of 10 teams, however, they found a workaround with Chicago, because he didn't need to agree to waive it, as it was reported that they weren't on his list.
Zaitsev's Impact on the Blackhawks
First and foremost, the Blackhawks took on a bad contract to get future assets, which is most definitely their main objective in this trade. As for Zaitsev's impact on the organization, well that is tough to predict. He will be with the club for the remainder of the season in what most would assume would be a bottom-pairing role. This offseason, they could then go through the buyout process and he would become an unrestricted free agent. The club would pay his buyout penalty, and a portion of his contract would still count toward their salary cap.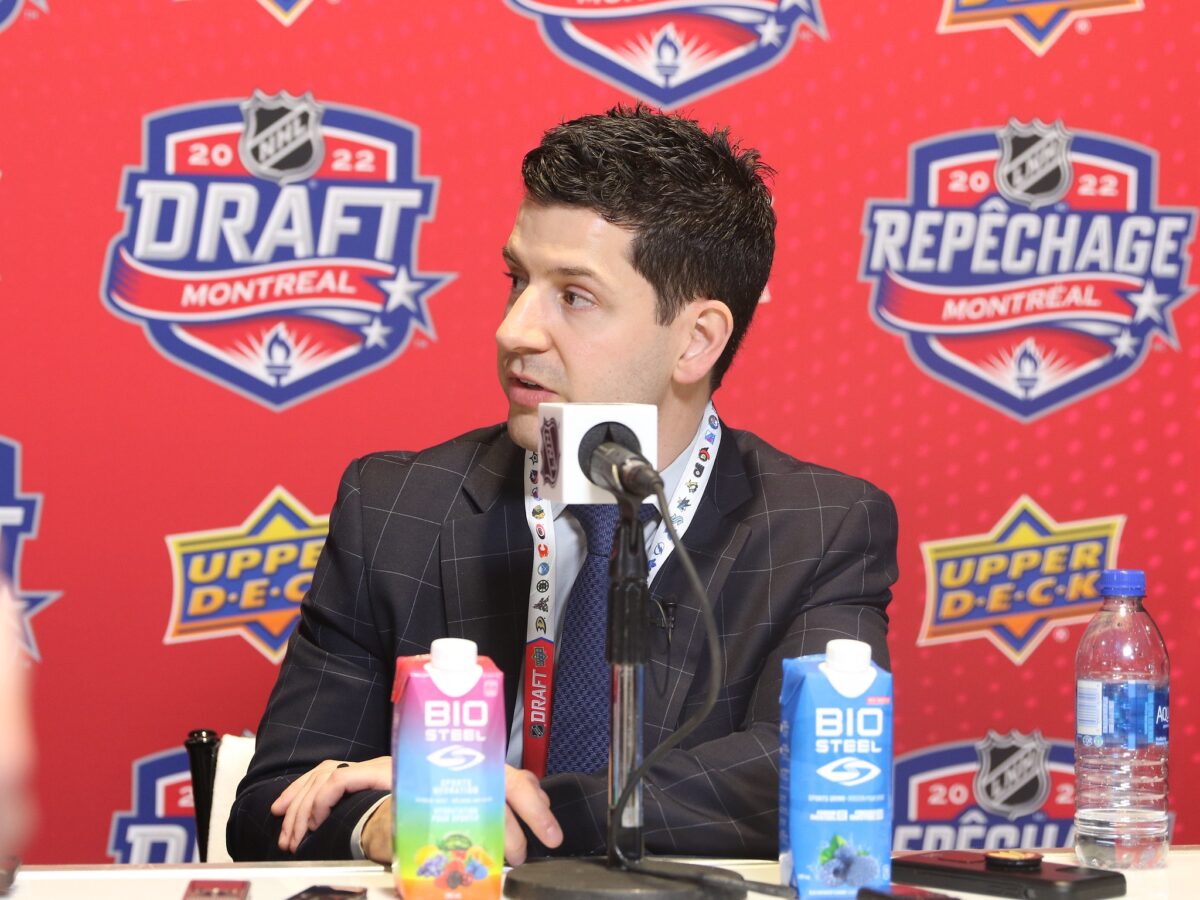 A Zaitsev buyout would be throughout two seasons, with a cap hit of $2.833 million for the first year and $833,334 for the second; a total of $3.666 million that will help the Blackhawks reach the salary cap floor next season. However, there is always the possibility that he remains in Chicago and his full cap hit of $4.5 million stays on the books.
Related: Senators Must Take Advantage of Upcoming Schedule
---
Latest News & Highlights
---
As for the picks that the Blackhawks get in this trade, the second-round selection in 2023 will be a mid-round draft choice in a deep draft that can get them a decent prospect. The fourth in 2026 will also get them a prospect to add to their pool, but it is a throw-in for taking the full contract off of the Senators' hands.
Overall, it was reported that Zaitsev and the Senators wanted to move on from each other, but Chicago being the other party involved in the trade was a surprise. That being said, when you look at the full trade details and see that they only needed to give up future considerations for draft capital and a bad contract, it makes sense why they wanted to be involved. Now the attention turns to what the Senators will do with their new cap space. Could they be looking to add ahead of the March 3 NHL Trade Deadline, or just simply setting up for next season? Also, what about the Blackhawks? Could they be involved in trades to help as a third-party broker to receive additional draft capital? Only time will tell.
---
---