We have a trade to announce, and it is a bit out of left field. The Vegas Golden Knights have acquired defenseman Dysin Mayo from the Arizona Coyotes in exchange for a 2023 fifth-round pick and Shea Weber's contract.
NEWS: The Golden Knights have acquired Dysin Mayo from the Arizona Coyotes in exchange for Shea Weber and a 2023 fifth-round pick. #VegasBorn https://t.co/dbvcK80Bsr

— Vegas Golden Knights (@GoldenKnights) February 22, 2023
This is a surprising move, as Mayo's name has not been out there in the rumor mill, but alas, he is now a Golden Knight. The 26-year-old right-shot defenseman was a feel-good story for the Coyotes last season, as he surprisingly made their NHL roster and was solid in the process. In 67 games, the British Columbia native had four goals, 12 points, and 129 hits and seemed ready to be a full-time NHL defenseman. However, this season has been a different story, as he has zero points and a minus-8 rating. With his struggles at the NHL level in 2022-23, he also has spent most of the season in the American Hockey League (AHL) with the Tucson Roadrunners, where he has two goals, five assists, and 20 penalty minutes.
Alas, this is an intriguing trade, so let's dive into what each team is getting from it.
Mayo's Impact on the Golden Knights
When it comes to Mayo, the Golden Knights are beefing up their defensive depth for the final portion of the regular season. Although he is not a star by any means, he is a serviceable call-up option for the Golden Knights when injuries inevitably arise. He is unlikely to force Zach Whitecloud off of the team's bottom pairing, but perhaps there could also be room for him to be an extra defenseman on Vegas' NHL roster later down the road.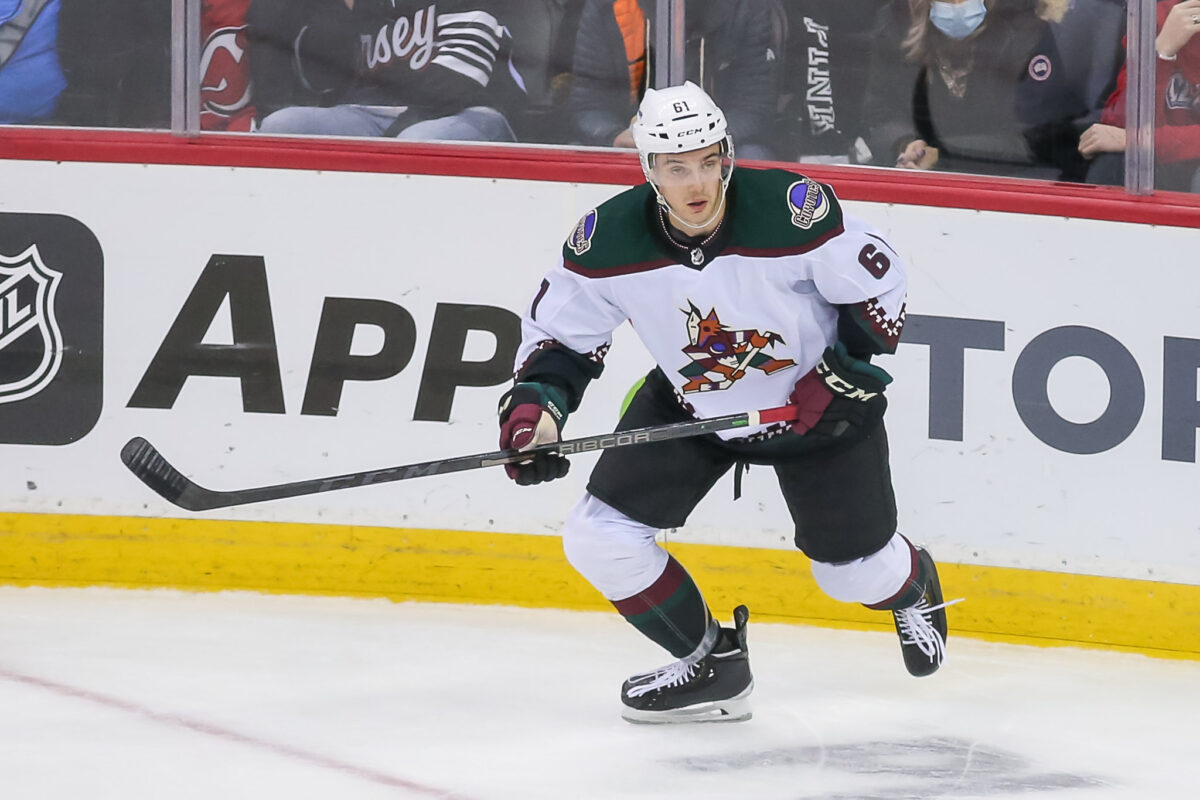 As stated above, Mayo showed signs last season that he could be an effective NHL defenseman. He is noted for playing a fairly physical game, so that element of his game could make a difference if he is utilized by the Golden Knights. With that, perhaps the change of scenery could help him get things back on track.
Alas, in either scenario, Mayo is simply another option for the Golden Knights to work with moving forward. He could very well end up making a big impact with their AHL affiliate, the Henderson Silver Knights, so at the end of the day, there's no real harm in them acquiring him as a depth piece. With that, he is signed at an affordable $950,000 cap hit until the end of the 2024-25 season.
Weber's Impact on the Coyotes
If Weber was still playing, this would move would be a complete robbery by the Coyotes. However, the 37-year-old has of course not played due to multiple injuries since the 2020-21 season when he was the Montreal Canadiens captain. Instead, he will be the latest inactive player with a hefty contract that will be buried in Arizona. This is not the first time that the Coyotes have done this with a prominent player, as they of course acquired the contracts of players like Pavel Datsyuk, Marian Hossa, and Chris Pronger when their NHL careers were finished. Now, Weber is the latest to join this list.
Related: 6 Dark Horse Trade Candidates at 2023 NHL Trade Deadline
---
Latest News & Highlights
---
So, why would the Coyotes bring in Weber and his $7,857,143 million cap hit until the end of the 2025-26 season? Well, it is simple. With the Coyotes in a full-on rebuild, they have a plethora of cap space, and bringing in Weber's contract will help them to hit the salary cap floor moving forward. Thus, this is actually quite beneficial for the Coyotes, and they have landed a draft pick in the process.
Golden Knights Now Have More Financial Freedom
Ridding of Weber's contract is also very beneficial for the Golden Knights, too. Although Weber's contract did not impact the Golden Knights' cap space this season, his $7.85 million cap hit for three more seasons in long-term injured reserve (LTIR) would have severely limited their roster flexibility. As a result, this move now provides the Golden Knights with more cap space for the offseason and onward.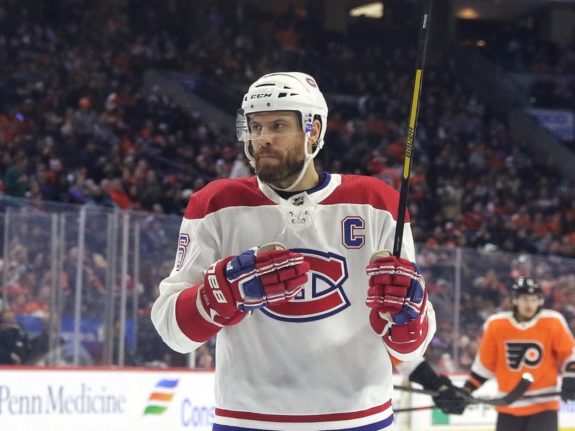 This could end up impacting the Golden Knights' trade deadline plans, as now they can aim to bring in a high-impact player with term. Therefore, this move equally benefits Vegas, and it does not hurt that they have landed themselves a solid depth defenseman in Mayo in the process.
Overall, this is a trade that benefits both parties equally. The Coyotes have landed themselves a fifth-round pick and should have no trouble hitting the salary cap floor moving forward. The Golden Knights, on the other hand, now have the ability to make a bigger move at the deadline and have landed Mayo for the final stretch of the year. Alas, this is a minor move for sure, but we will need to wait and see how this impacts each team's plans moving forward.