The Chicago Blackhawks have acquired left-winger Anthony Duclair from Arizona along with defenseman Adam Clendening in exchange for Richard Panik and Laurent Dauphin. Blackhawks coach Joel Quenneville kind of announced it before their game Wednesday night versus Minnesota. When asked if Panik was hurt or if something else was going on, Quenneville responded "no, there's been a trade." There's so much to unwrap in this deal, so let's begin.
The Pieces Going
Richard Panik
First, Richard Panik had a good year last year. With a career high in all scoring categories, Chicago GM Stan Bowman felt this was a sign of things to come. Panik was given a two-year, $5.6 million deal. And every day since, Panik has failed to live up to it. The scoring touch had dissipated, shooting a paltry 8.6%, and he was the same physical presence he had been a year prior. Maybe a change of scenery does him good and he becomes that power forward he was last year.
Laurent Dauphin
For the Coyotes, Dauphin was the one that got away. While he was included in the Niklas Hjalmarsson/Connor Murphy trade, Coyotes GM John Chayka has loved his game and wanted him back in the desert. "We are pleased to re-acquire Laurent Dauphin," said Chayka. "He's a good skater and a reliable player with a lot of upside. We're happy to have him back." For the IceHogs, Dauphin had 4G/10A/14P along with 23 PIM. He'll start down the road with the Roadrunners in Tucson.
The Pieces Coming
Adam Clendening
Clendening has bounced around the league since being a 2nd round draft pick by Chicago in 2011. A couple of years in Rockford, a few games in Chicago, then Vancouver, Utica, Pittsburgh, Edmonton, the Rangers, Arizona and most recently, their AHL affiliate in Tucson. Now, he's defensive depth for a team currently with eight D-men on the active roster along with four guys in the minors ahead of him.
Anthony Duclair
Finally, the piece that matters to Hawks fans, Anthony Duclair. Drafted 80th overall in 2013 by the New York Rangers, he was the major piece Arizona received in the trade that sent Keith Yandle to Manhattan. His first season with Arizona was a breakout for the speedy winger, scoring 20 goals and 44 points. Duclair has yet to duplicate that type of production with only 15 points in 2016-17 and 15 points so far this year.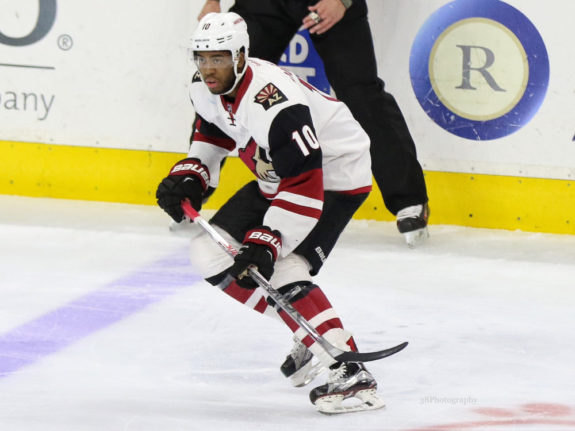 The other concern is the statement made by Chayka Wednesday evening on a conference call discussing the trade. "It's gone back for a few years now where the team wasn't particularly happy with the player and the player wasn't particularly happy with the team and we worked through some things, tried a lot of different approaches in a lot of different ways."  The fact this has been an ongoing issue can be concerning but the hope is the championship pedigree in the locker room cures whatever may have caused this.
How Does This Affect the Blackhawks?
Bowman said during his post-trade press conference the added salary cap was "a nice, added bonus," it's always a part of the conversation with the Hawks. Chicago gains approximately $1.6 million on this year's cap and Duclair is an RFA so if it doesn't work out, it's another $2.8 million off next year.  Remember, we still have over $5 million with Marian Hossa to deal with. The upside is, he can fly! As can Nick Schmaltz & Patrick Kane. This means Ryan Hartman can drop down and gives coach Quenneville a bunch of flexibility with his lines. And speed never hurts.
Once Duclair gets to Chicago, I'd love to see the following against lineup Winnipeg (remember, they're pretty good):
Saad-Toews-Hinostroza
Duclair-Schmaltz-Kane
Sharp-Kampf-DeBrincat
Bouma-Wingels-Hartman
What will be interesting to see is what happens when Artem Anisimov returns from IR. And I don't think Bowman sent John Hayden to Rockford just to waste a the last half of his entry deal. All of a sudden the Blackhawks have the envious problem of too much talent! With 40 games left, there's time to figure out these options while climbing the Central Division standings.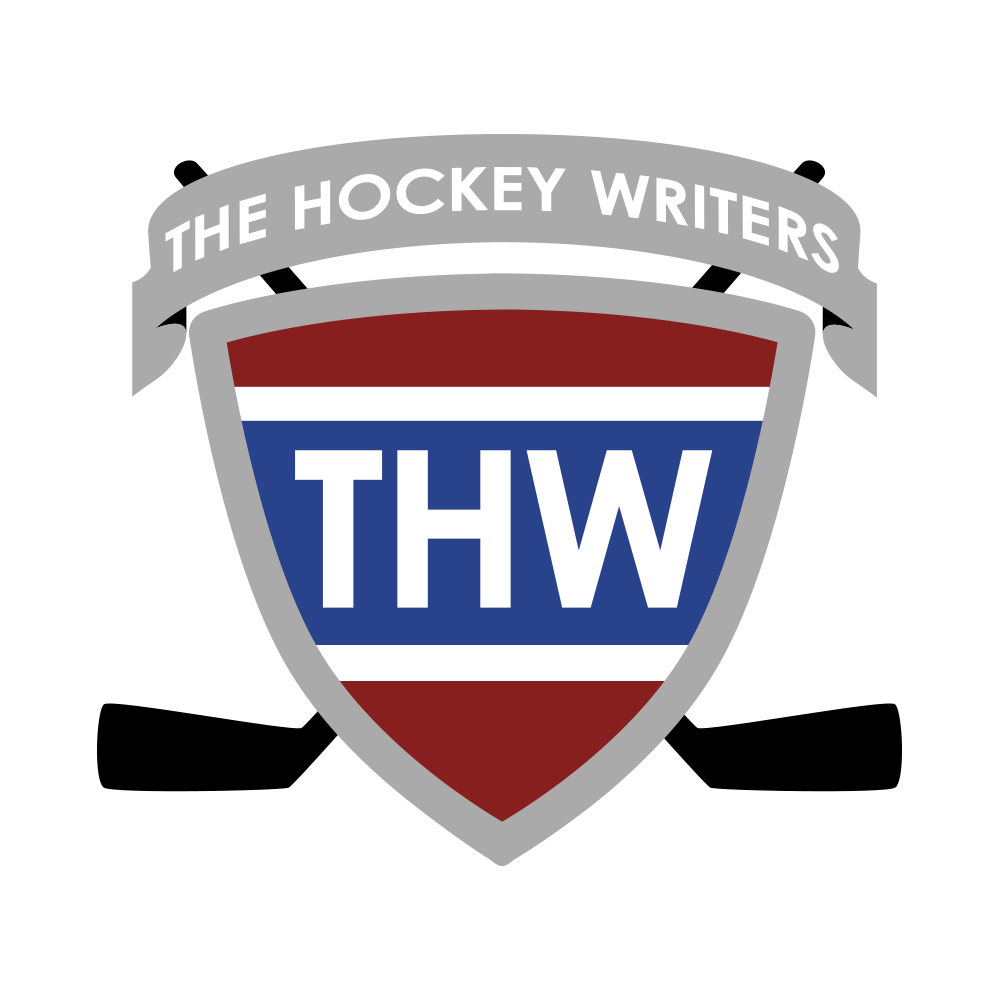 The Hockey Writers is:
1) A top-tier hockey media company delivering a top-notch, in-depth look at the NHL
2) A collective of some of the best hockey writers anywhere
3) A multimedia provider with daily podcasts and YouTube shows
4) Well-respected and widely-cited NHL prospect and draft resource