The Chicago Blackhawks have surprised us so far this week. They took three out of a possible four points versus the Carolina Hurricanes and handed them their first regulation loss of the season. A free-agent acquisition from the past offseason is paying off big time and is exceeding all expectations. Plus, a rookie blueliner is playing so well that he is going to force some tough decisions in the very near future. Finally, another first-year player has gone from the top line down to the fourth-line in just a matter of days.
This Monday night at 7 pm CST, our Blackhawks writing crew Greg Boysen, Brooke LoFurno, Shaun Filippelli, and Gail Kauchak will discuss these topics and more on our brand new episode of Blackhawks Banter.
Nicolas Beaudin Creates Log Jam
Beaudin has made the most of being inserted into the lineup. Head coach Jeremy Colliton has raved about his play and has rewarded him with some time on the power play. The big question is, what do you do when Adam Boqvist returns from the COVID list? He, Beaudin and Ian Mitchell should be playing as much as possible, so what do you do with your veterans?
Brooke
That's a very interesting question. I think we all agree that the players who are performing the best should get first dibs on roster spots. But it is also about the youth movement and making sure our young guys see the ice as much as possible. Because Nikita Zadorov and Calvin de Haan have been struggling on and off, I wouldn't mind healthy scratching either or when Boqvist returns.
Gail
This is an excellent question. Mitchell and Boqvist probably have the advantage here as they are both right-handed shots in a mix of mostly left-handed defensemen (Beaudin shoots left but has been playing on the right). When Boqvist is healthy again, Beaudin will likely go to Rockford so he can play and develop.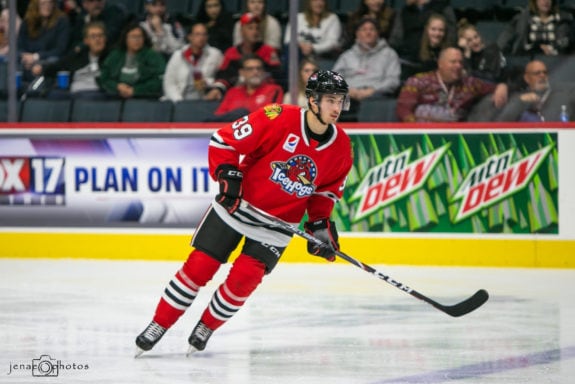 But as Kevin Lankinen has done on the goaltending end, this could be Beaudin's opportunity to force the issue. Boqvist has struggled; maybe he could benefit from some time in Rockford while Beaudin stays up with the big club. Zadorov has struggled as well; perhaps a few healthy scratches are in his future. Keith might benefit from a maintenance night off here and there. The same could be said for de Haan and Murphy.
Either way, it's a good problem to have. It will be interesting to see how Colliton handles this conundrum.
Greg
As Gail said, this is a good problem to have. Just like with pitchers in baseball, you can never have too many defensemen in hockey. Boqvist has been disappointing, to say the least, but he needs to play. If he still struggles when he comes back, possibly a return to Rockford to regain some confidence is in the cards. Beaudin has done nothing to warrant coming out of the line at this point. Colliton may have to start rotating his veterans. These types of things always have a way of sorting out as the season goes on either with injuries or trades.
Shaun
As much as I wish health and well-being to Boqvist on a personal level, he's done little to make his case for why he should maintain a guaranteed presence on Chicago's blue line. With that said, hopefully, he comes back rejuvenated and with a fresh outlook to overcome those early-season struggles.
With regards to their veterans, some have stood out for all the right reasons while others haven't clicked as well as Chicago would have hoped. While Zadorov has provided an expected physicality, he's yet to prove value in other regards. The Blackhawks might be better off letting newcomers learn through expected mistakes as opposed to relying on a veteran that isn't performing as is necessary. Zadorov should be on a short leash.
Mattias Janmark Continues Hot Start
Janmark was brought in during the offseason to be a depth forward and help out on the penalty kill. Through the first couple weeks of the season, he has been one of the most valuable players. He is been great on the PK, scoring on the power play and is even now on the top line with Philipp Kurashev and Patrick Kane. How surprised are you by this start and do you think he can keep up his offensive production?
Brooke
I am very surprised by Janmark so far. I knew he could chip in offensively, but I figured that would be far and few between. I thought we would mostly praise him for his defensive capabilities. So, he has been a pleasant surprise with his scoring touch as of late. I think he will keep it up. Having playmakers like Kurashev and Kane on your line certainly helps and he looks right at home on the power play.
Gail
Yes, I am very surprised Janmark is stepping up and fitting in so well. I personally had my sights set on the other "Marks Brother," Lucas Wallmark. And while Wallmark has also looked good so far, he's currently out of the lineup due to COVID protocol.
But Janmark did say at the beginning of the season he wanted to have more offensive input, and this depleted lineup has given him the chance to do just that. If it wasn't for DeBrincat also recently being out due to protocol, the Blackhawks might have never needed to utilize Janmark on the first line. But now as a smart and experienced player, the former Dallas Star is complementing Kane well on the top line. Which in turn leads to a dynamic second line of DeBrincat, Strome and Kubalik that might not have otherwise been recognized. 
Who knows how it will all play out, but Janmark has been an excellent acquisition. To get to the second part of the question, "Can he keep it up?". Probably not. But you never know. Nobody expected the Blackhawks to look this competitive right now either.
Greg
I liked bringing in both Janmark and Wallmark during the offseason. Neither were flashy moves, but we knew they would bring in some defensive prowess and high hockey IQ to a lineup that needed both. Nobody could have predicted Janmark's eight points in 12 games and him being a top-line winger. He has embraced the "next man up" approach and made the most of the opportunity given to him. Will he continue to be effective on the penalty kill and be a solid depth forward? Absolutely. Will he maintain his 21.1 shooting percentage? Don't bet on it.
Shaun
Despite Carl Soderberg not meeting my pre-season expectations of leading the pack of new veteran additions, I had also placed Janmark near the top of my list with pretty hefty expectations of the presence he'd provide. That said, I certainly did not anticipate he'd turn into a top-line winger, playing through all scenarios, and producing at the rate he currently is.
In short, while I'm pleasantly surprised with his 0.67 points per game pace, I'm not shocked to see how effectively he's fit within this lineup. His balanced play and ability to slot into all scenarios has already been showcased throughout his career. Yet, having the opportunity to do so along with stars like Kane and Kurashev clearly works to his advantage. If he can maintain that collaboration, I don't see any reason why he can't keep doing what he has been.
Pius Suter Drops Down the Lineup
Suter has gone from being the toast of the town with a hat trick versus the Detroit Red Wings to being relegated to the fourth line. Do you think this move was made because he was playing poorly or because some others were playing well and deserved a promotion?
Brooke
I don't know, to be honest. Colliton gets weird with his promotions/demotions. Do I think Suter deserved a demotion? Absolutely not. The guy can produce on the second line, as we have seen. and demoting him won't help his development or confidence. I don't really see his demotion as a result of him playing poorly or others playing better than him. I think it is some of Colliton's weirdness more than anything.
Gail
This is because others are playing well. Which is obviously not a bad problem to have. I believe Colliton wanted to give Kurashev a chance on the top line. And then when he excelled it made sense to keep him there.
Brandon Hagel is also coming into his own by being hard to play against and working his butt off every shift. You have to reward that. So, Suter finds himself on the fourth line. Heck, all this competition is going to push everyone to be at their very best.
I believe we will see Suter back within the top-six forwards again soon because he has the skill and talent for that placement. But the competition all around will make him work even harder to be there. Which in turn should accelerate his development. Nothing to complain about here.
Greg
I am sure everyone is expecting me to rip Colliton for this, but I'm not. I don't think Suter's demotion has to do with something he's not doing, but rather what others are doing. There are only six spots on the top two lines and with DeBrincat returning and Janmark being red hot, he was the odd man out. While he does need to work on his defensive play, he will get back up into a top-six role eventually.
Shaun
Thinking back to last week's episode, I'll chalk this up to another confusing Colliton decision. Frankly, I'm really not quite sure why this occurred. However, if I had to speculate, I'd say it's a combination of things. While he's worked his way up the rookie leaderboard, his production has been sporadic. And there are others that have shown more consistent performance, who have earned the chance to be rewarded as such.
Ultimately, I think it's less that Suter is being punished and more just where he's ended up after expected line shuffling. If he can continue to progress his game and find ways to be as impactful as we've seen he can be, there's no reason to believe he can't work his way back up from beyond the fourth line. Having this many rookies all battling to prove their worth and sharing time in the spotlight isn't necessarily a bad thing for Chicago's rebuild.
---
Be sure to join us live Monday night at 7:00 p.m. CST (8:00 p.m. EST) where we'll delve further into all the subjects above. We also aim to chat about the Blackhawks' defense in the 2020-21 season, and of course, get up to speed on the World Juniors! In the meantime, don't forget to subscribe to our YouTube channel and like us on Facebook. And for your viewing pleasure, here is our most recent Blackhawks Banter episode below.
See you Monday!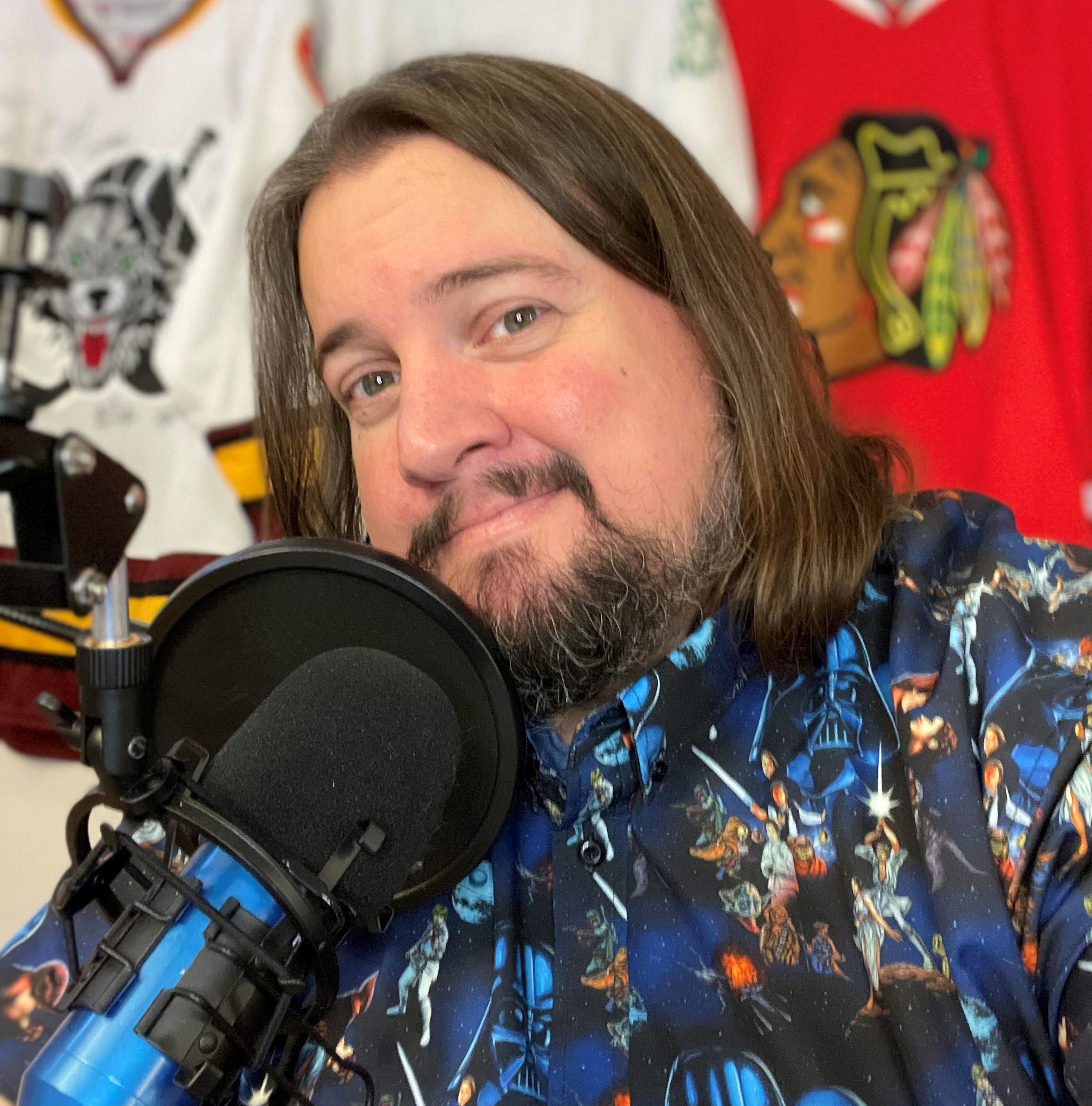 Greg Boysen has been writing about the Chicago Blackhawks since 2010 and has been a site manager for both FanSided and SB Nation. He has been published in The Hockey News and was fully credentialed for the 2013 Stanley Cup Final. Among his various roles with The Hockey Writers are covering the Blackhawks, the AHL, writing the daily "Today in Hockey History" column, serving as a copy editor, and appearing and hosting multiple YouTube shows, including Blackhawks Banter. He is credentialed with the Chicago Wolves, Rockford IceHogs, and Milwaukee Admirals, while also being a regional scout for the NAHL. And, just because his plate isn't full enough, Greg hosts trivia in the Chicago area two nights a week. For interview requests or to provide topic suggestions, follow Greg on Twitter and reach out.