We all witnessed that less than stellar start to the Chicago Blackhawks' 2020-21 season, so it was hard to imagine how much further they'd fall. Luckily, we haven't yet had to. They looked like a completely different team through their second week of the play. Whether due to roster revisions or advantageous matchups, the obvious constant throughout those three games was the performance of rookie goaltender Kevin Lankinen.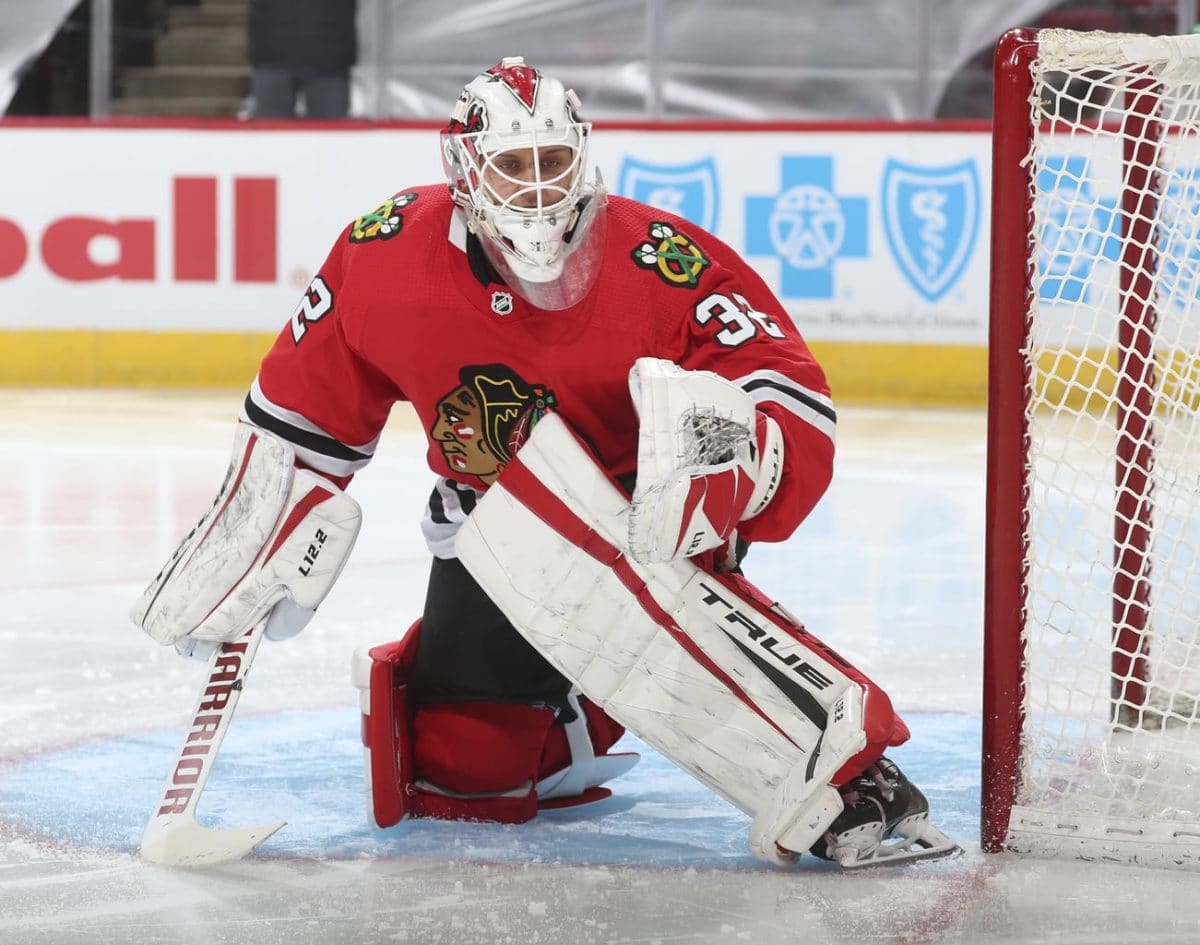 In a year when the Blackhawks are expected to welcome a revolving door approach to selecting their starter, witnessing any of them play three in a row seemed unlikely. Lankinen was not only granted that opportunity, he rose to the occasion. What he accomplished through his first-ever set of starts at the NHL level was impressive.
Last Week's Results
Chicago played three games between Monday, Jan. 18, and Sunday, Jan. 24, and Lankinen was in the crease for every second of that action. Here's a recap of how the Blackhawks fared:
Tuesday, Jan. 19 @ Florida Panthers: 5-4 (OTL)
Friday, Jan. 22 vs. Detroit Red Wings: 4-1 (W)
Sunday, Jan. 24 vs. Detroit Red Wings: 6-2 (W)
Of the six points up for grabs, the Blackhawks secured five of them. While it's relevant to consider that this success mostly came against last year's worst team in the league, Chicago is currently far from being considered a top contender themselves.
RELATED – 4 Bold Blackhawks Predictions for the 2020-21 Season
In a mini-series that could have seen a much closer battle between these post-dynasty rivals, Chicago made sure to remind Detroit which city owns more recent domination. And they certainly weren't going to let former coach Joel Quenneville steal every possible point with his Panthers. (from 'Blackhawks Star of the Week: Lankinen,' Chicago Tribune, 01/17/2021)
Although it helped that Chicago's scoring prowess reached a higher gear than it had to kick off the 2020-21 campaign, the fact that fewer goals ended up in their own net is equally as important. The whole team found a better level of cohesion, and the impact of their goaltending in making that possible can't be understated.
Top-Notch Numbers
It only took one week for Lankinen to progress from being a member of Chicago's taxi squad to owning a professional record of 2-0-1 with the club. Despite a disappointing overtime loss in his first-ever NHL start, helping the Blackhawks earn that point was enough for Jeremy Colliton to give him another look. Then, securing their first win certainly rationalized letting him ride that streak.
It's not just that Lankinen was in net to witness the Blackhawks achieve a winning record through those three matchups; it's the role he played in helping them do so. Despite his initial stats against the Panthers seeming less than attractive, he more than compensated versus the Red Wings.
Lankinen was coming off a performance in which he gave up five goals on 30 shots for a save percentage of .833 in Tuesday's 5-4 overtime loss to the Florida Panthers. He followed that up by turning aside the first 24 shots he faced on Friday and was near perfect before having his shutout bid broken with 7:38 left in regulation.
In that two-game set, Lankinen went 2-0-0 and made 55 saves on 58 attempts, earning him a .948 save percentage (SV%). Within the same week, last year's Vezina Trophy winner allowed six goals against as Andrei Vasilevskiy ended up with a .885 SV% through two starts of his own.
RELATED – 2020's Stanley Cup Deserves an Asterisk for All the Right Reasons
Yes, that's a drastic comparison to make based on far too small of a sample size. However, the illustration is simply one to showcase just how effective Lankinen was for the Blackhawks. It's not to suggest that he's already better than Vasilevskiy. Yet, fans certainly hope to see that type of trajectory from one of the organization's most highly touted prospects.
Lankinen illustrated the poise of a professional. He experienced meaningful progress, thereby elevating his value for the franchise. His confidence infused into the teammates in front of him, who benefited from increased faith in their backstopper. He maintained effective positioning, control of his crease, and the agility necessary to be successful at this level of play. And he did that three games in a row.
As we look ahead, not knowing what to expect next from the battle for Chicago's crease, we'll have to wait to see if Lankinen can continue his pace as frontrunner for the position. Regardless, there's no question that his efforts early on this season make him the most deserving to be named our star of the past week.
Watch Blackhawks Banter Live on Mondays
Want to hear our Blackhawks writing crew discuss and debate who we each think earned first star honours throughout the season? We make our picks every Monday during Blackhawks Banter, live on our YouTube Chanel and Facebook Page at 8:00 p.m. EST/7:00 p.m. CST.
---
---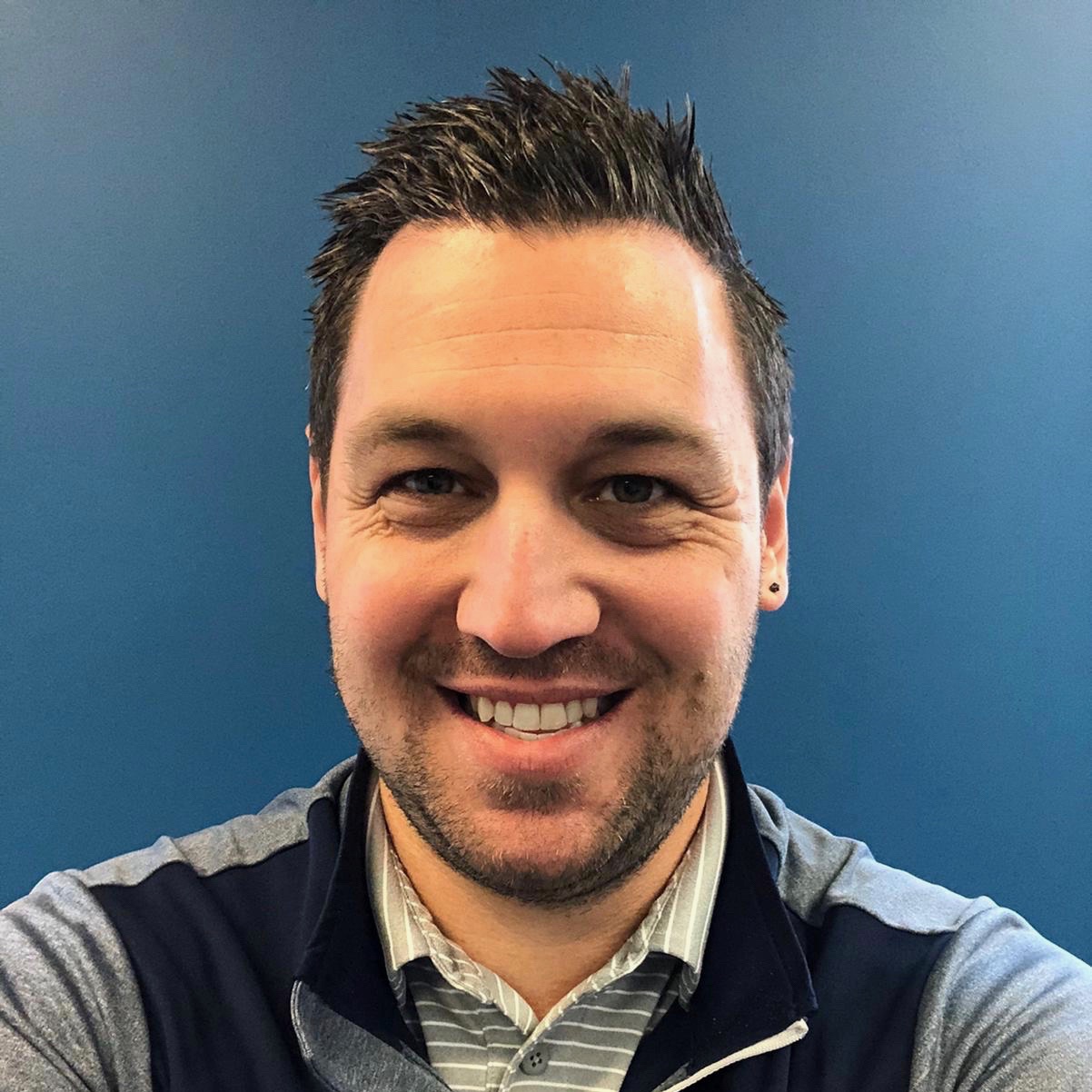 Freelance thinker, paying too much attention to digital aesthetic. Oxford comma enthusiast. Spider-Man supporter. Sports fan, with two favourite hockey teams. If the Blackhawks and Maple Leafs ever meet in the Stanley Cup Final, you can find me wherever they're playing that night.
Find me and more of my work at mralwayswrite.com and find me at @MrAlwaysWrite.