With the way these Chicago Blackhawks have begun their 2020-21 campaign, we haven't struggled for things to banter about on our live show. We knew they'd struggle but did anyone really expect it to be this bad, this early? Through their first handful of games, Chicago has looked disjointed, clumsy, and sluggish. Whether it gets any better will rely on those who lead the way.
RELATED – Blackhawks Seeing Hot Starts From Some but Serious Concerns Linger
I, Shaun Filippelli, will be your host for Episode 12 of Blackhawks Banter. Joining me will be Brooke LoFurno, Gail Kauchak, and Greg Boysen. Here's a sneak peek at a few of the topics we'll delve into on the live show. Be sure to tune in on Monday night to get more of the story, and hopefully, we'll have some additional positives to discuss following their weekend results.
Goalie That Shines Brightest?
We've now seen three goalies get into the action early on this season. Collin Delia, Malcolm Subban, and Kevin Lankinen have collectively allowed the most goals against across the entire league. And, as of this preview post, Lankinen is the sole netminder to help the team earn any points.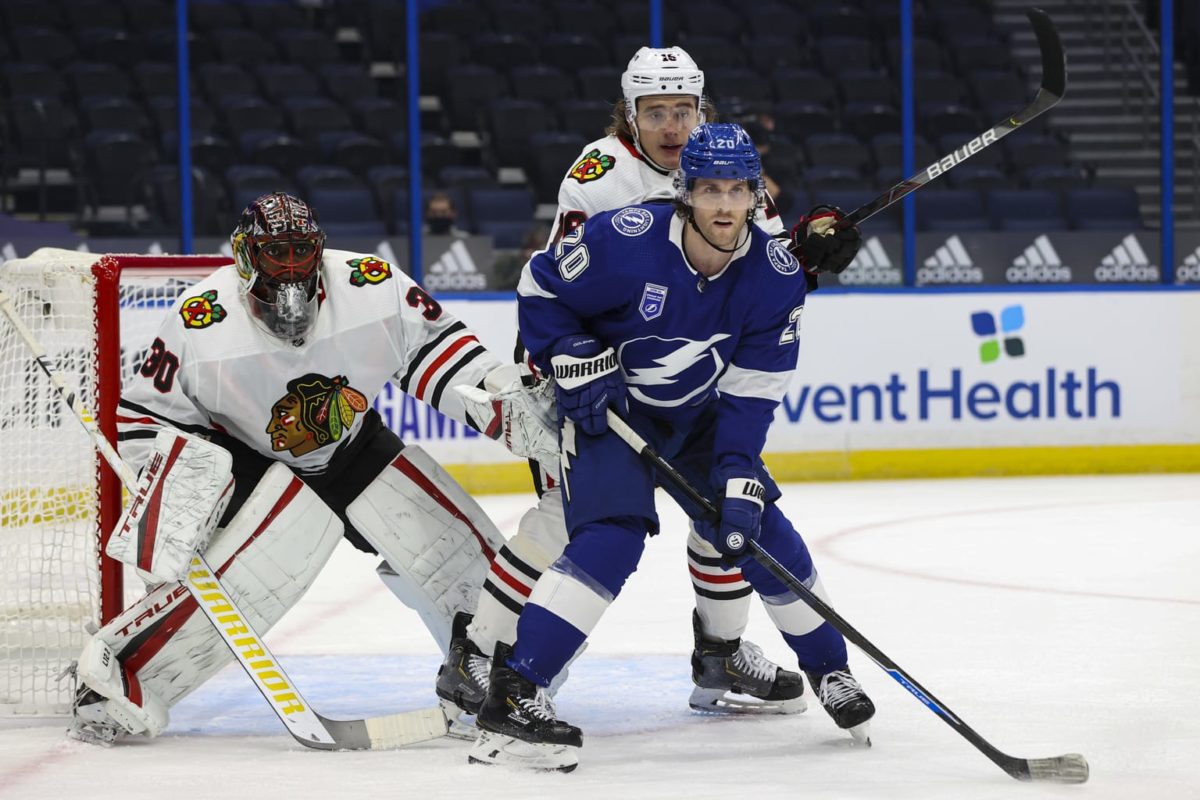 If you were tasked with choosing the undisputed starter the rest of the way, what type of performance would it take for one to earn that role?
Brooke
If I were to choose the starter, I would go with the goalie with the least mistakes. A lot of the goals that have been scored against us this season weren't on the goalies, and yet, some of them were. We saw our goalies let in some really soft goals. For me, choosing the starter means whichever one keeps the game the most competitive by keeping the goaltending mistakes to the minimum. That is really all you can ask for from a starting goalie.
Gail
I don't think the Blackhawks have seen enough of a sample size from any of the three goalies yet to make a decision on an undisputed starter. I'm glad they gave Lankinen a game, and I believe his performance warrants more opportunities. The Finnish netminder looked incredibly poised for his first NHL appearance. He didn't let in any soft goals, and three of the five goals given up were on the Panthers' power play. But can he keep up that level of consistency?
RELATED – 4 Takeaways From Blackhawks' Rough Series With the Lightning
Delia had some good moments, but he loses his net A LOT! And (at the time of this writing) we've only seen Subban for one game. His biggest problem was rebound control. Granted, all of this could be improved upon by playing more and getting into a groove.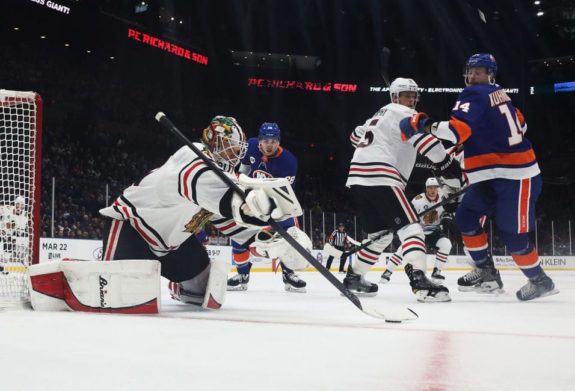 So I believe the rotation should continue for the time being. Lankinen will have to be lights out better than the other two to get a shot, as he's the only goalie that doesn't have to clear waivers. Meaning he's the one most likely to find himself with the Rockford IceHogs once their season starts in early February.
Greg
As I've said a couple of times on the show, Lankinen is the best goaltender, fundamentally, on the Blackhawks' roster. He has the best rebound control and doesn't lose his net nearly as often as Delia does. He also has the knack of pulling out a ridiculous save every once in a while. It seems that Colliton wants Delia to be the main guy, but he needs to ride the hot hand. If you win, you keep the net. Since Lankinen earned a point, he should get another look later on tonight.
Shaun
Regardless of what any of these goalies have done prior to joining the Blackhawks, they are still extremely inexperienced at this level of play. I'm in favour of them taking turns throughout the season, allowing each of them to gain in the valuable experience that comes alongside the workload they'll surely face.
RELATED – Blackhawks Need Taxi Squad to Drive Better Results in Net
Not only will that influence their development, but an elevation in their confidence and comfort in the crease will set these athletes up for better performances in the years to come. Everyone wins in that scenario. As for who starts on a game to game basis this season, I think it's pretty simple. Lose, and you're out. Win, you stay in. And if an overtime point is earned, let the performance do the deciding.
Are Injuries the Difference?
Knowing the Blackhawks were anticipating a tough year, it would have been difficult to predict that it would start this poorly across so many areas of their game. While one can point out many reasons why, it's also hard to ignore the fact that they have some important players sidelined at the moment.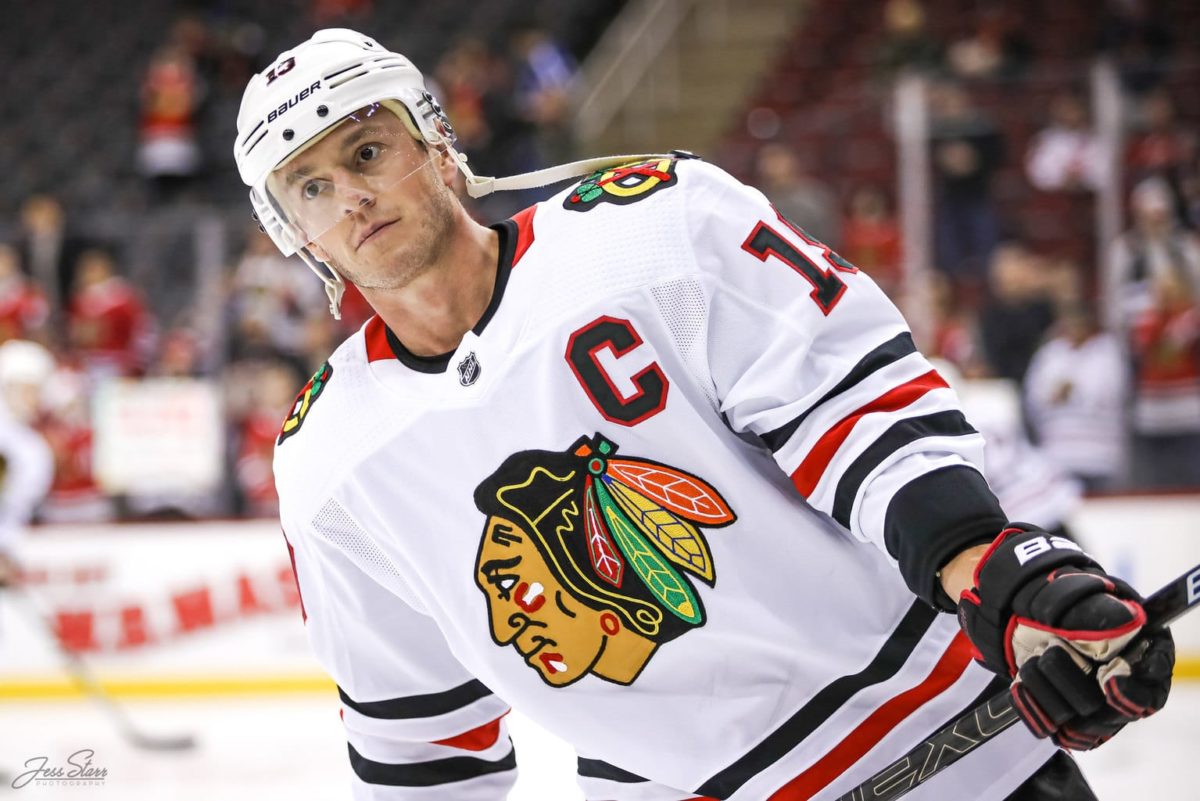 If you could infuse the attributes of Jonathan Toews, Kirby Dach, or Brent Seabrook into this lineup, to address what is lacking, whose talents would add the greatest impact?
Brooke
I think at the moment we are missing Toews the most. Kirby is greatly missed as well, but it seems like Toews' absence is looming the largest. The team is missing his defensive presence and his offense.
RELATED – 4 Takeaways From Blackhawks' Series With the Panthers
We are really missing that veteran playmaker that can help extend plays but also provide the scoring capabilities that this team needs. Without Toews, the lineup is so lopsided. and with Kane being that one major playmaker, we are really missing Toews as the other.
Gail
While it would be incredibly beneficial to Dach's personal development if he was available this season, the team would best be served right now by having Toews in the lineup. The Blackhawks are clearly missing their top center, a veteran who knows how to do all the little things to help his team win.
His strong two-way game, his faceoff prowess, and his leadership in the locker room. These are all things that could get the Blackhawks over that hump. I guarantee you if Toews was in the lineup, the Blackhawks wouldn't have lost all four of their first contests.
Greg
I think they are missing Toews the most because of his leadership. I know Seabrook is heralded for his leadership skills, but Toews was also producing, something you really can't say about the veteran defenseman.
RELATED – Prospects News & Rumors: Caufield, Dobes, Power & More
Not having your captain who has won three Stanley Cups for a team full of young guys is huge. Not sure exactly how much difference he'd make in the results, but I think there would be fewer mistakes on the ice and a better overall effort with No. 19 in the lineup.
Shaun
It would be difficult for anyone to argue with the immense impact that a leader like Toews has on a team. Let alone one that's struggling to find their identity, like this Chicago squad is at the moment. However, despite agreeing that it wasn't wrong for the Blackhawks to send Dach to the World Juniors, I think that's who they're missing most at the moment, given the state of this franchise.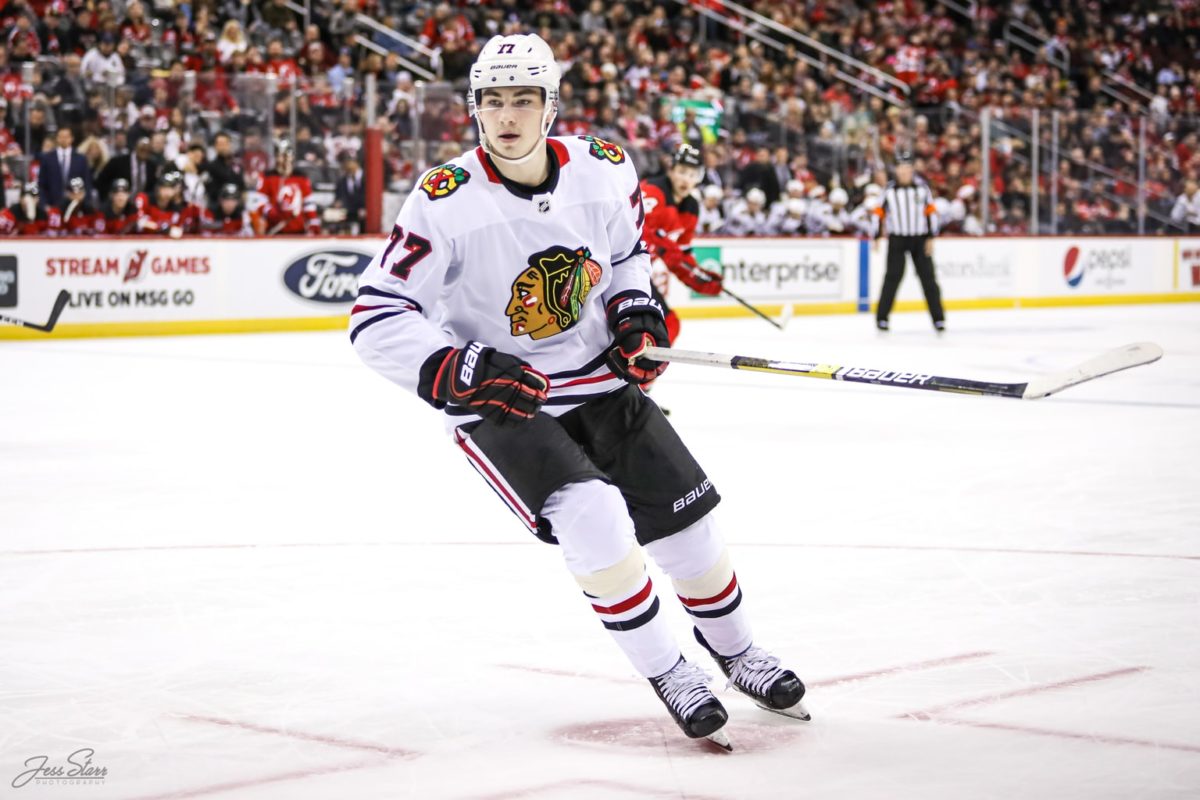 Having their potential stars, especially those most inexperienced, present to develop amidst this obvious rebuild is crucial. Not only would that be what's best for Dach's game, but it would also undoubtedly impact the roster's outlook. The combination of his youthful energy and positive influence is what's missed most at the moment.
Would You Rather…
When it seems success is a more distant dream for a respective franchise, an age-old debate sparks amongst its fanbase. While some want to witness their team work to win at all times, others are ready to rationalize how less success in the present could be the answer for a better future.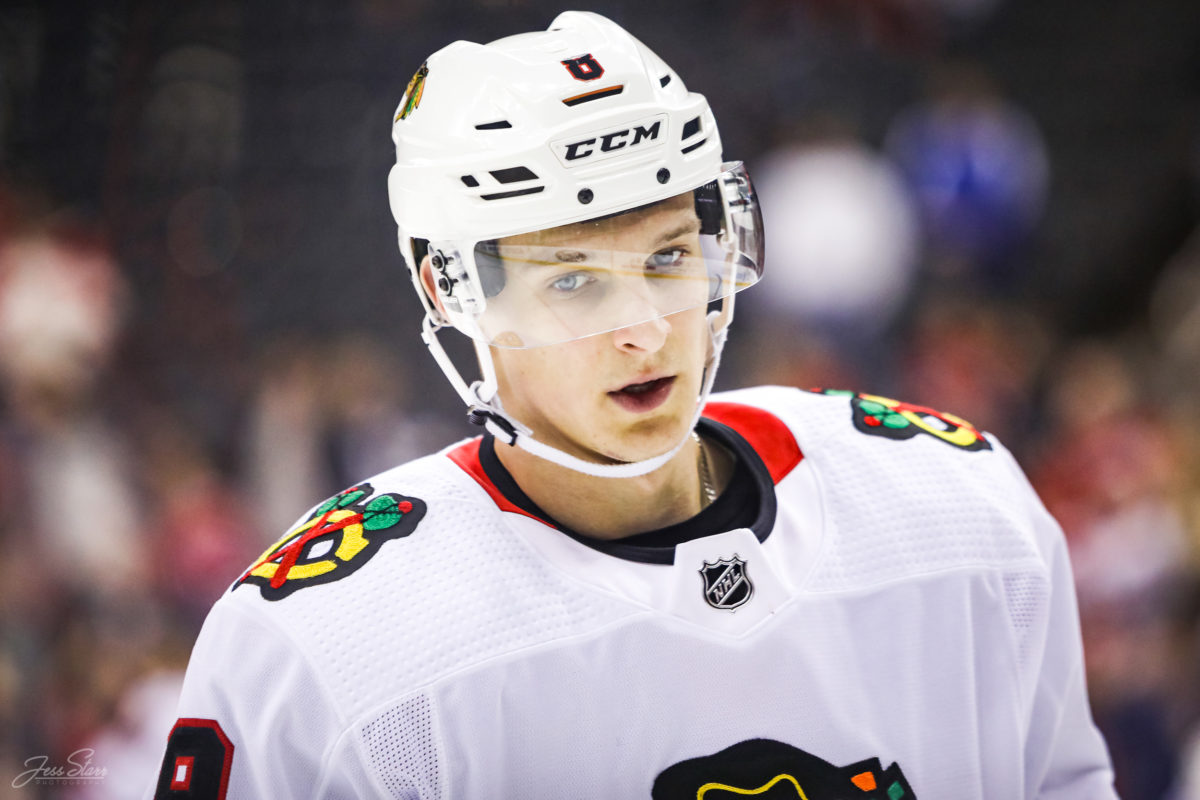 Given the current outlook in Chicago, would you rather the Blackhawks:
Do whatever they can, including blockbuster trades, to get competitive now.
Lose as much as possible, hoping to guarantee a higher draft pick.
Sneak into the playoffs but get knocked out in Game 7 of the First Round.
Brooke
Lose as much as possible, hoping to secure a higher draft pick.
Gail
Sneak into the playoffs, but get knocked out in Game 7 of the First Round.
Greg
Lose. Burn it down! The other two options do nothing for the long-term future of this franchise.
Shaun
Lose as much as possible, hoping to secure a higher draft pick.
Join Us Live This Monday
Tune in live hear all of the justified rantings and forced rationalizations we encounter, on Blackhawks Banter. Brought to you by The Hockey Writers, we air every Monday at 8:00 P.M. ET/7:00 P.M. CT. on our YouTube Channel and Facebook Page.
---
---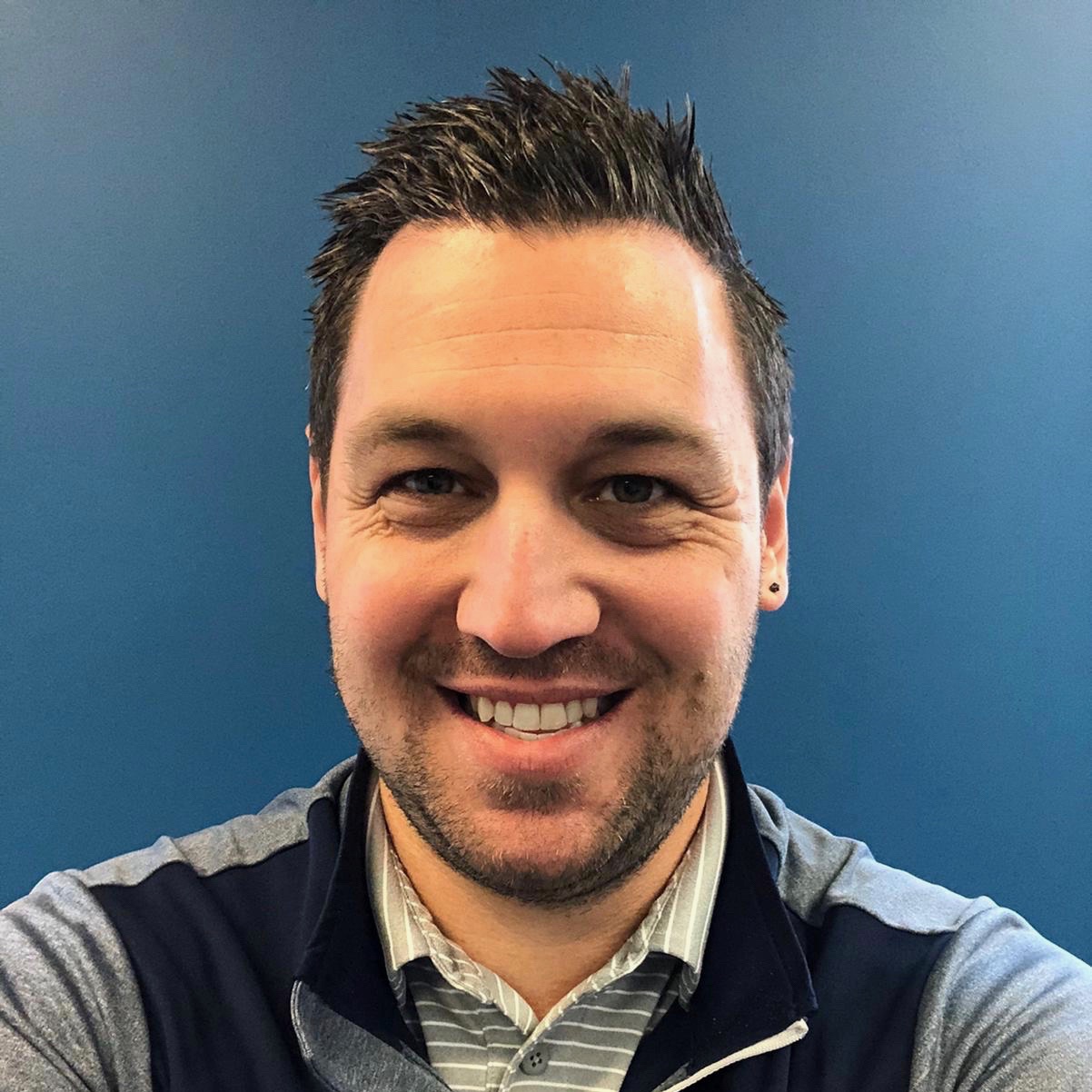 Freelance thinker, paying too much attention to digital aesthetic. Oxford comma enthusiast. Spider-Man supporter. Sports fan, with two favourite hockey teams. If the Blackhawks and Maple Leafs ever meet in the Stanley Cup Final, you can find me wherever they're playing that night.
Find me and more of my work at mralwayswrite.com and find me at @MrAlwaysWrite.