After an 0-2 start to the 2020-21 campaign, in which the Chicago Blackhawks' top-two goalie tandem allowed 10 goals collectively, it's time to try something new. In our latest edition of news and rumours, I didn't hesitate to call out Malcolm Subban for a failed first game and declare that it was Collin Delia's chance to take over. At this point, they should waste no time moving on to the next in line.
While they don't have many options, at least the Blackhawks have a taxi squad to call upon this season. Why not seek the assistance of one of their most untouchable prospects, and see how much better Kevin Lankinen can fare for the team.
Taxi Squads, Explained
Unique to this season, every NHL club has a taxi squad of additional support to pull from at any time. These players are a step closer than an AHL call-up, in that they are already with the pro team and can be inserted into the lineup with greater ease and flexibility.
Players on the taxi squad can be put on the active roster as late as 5 p.m. ET on game day, which gives clubs a better chance of having four lines, three defensive pairings and two goaltenders even if the roster takes a hit because of COVID-19 protocols.
Lankinen is the sole goalie on the Blackhawks' taxi squad. While he provides a safety net, he's also missing out on what would have been guaranteed starts with the Rockford IceHogs. Essentially, these prospects lost the chance to play more, in exchange for travelling with the pro team in hopes of cracking that lineup. Is that really a benefit, if they aren't getting in on the action?
Given the results of Chicago's first two games, it's time to give Lankinen a chance to see some playing time. Besides, while his development is on hold without the chance to play consistently in Rockford, Chicago owes it to him to give him a justified opportunity to start.
How Chicago Got Here
Sure, it's only been two games. Yes, it was a well-rounded Tampa Bay Lightning roster that clobbered them. And, agreed, the Blackhawks aren't expected to see much success this season anyway.
RELATED – 4 Bold Blackhawks Predictions for the 2020-21 Season
However, this isn't about punishing netminders for their inability to prove they can steal a game from the defending Stanley Cup champions. Nor should Chicago take drastic measures to rectify the early failures of their schedule. It's more about utilizing this opportunity to try new things, in a season that will permit and welcome that approach.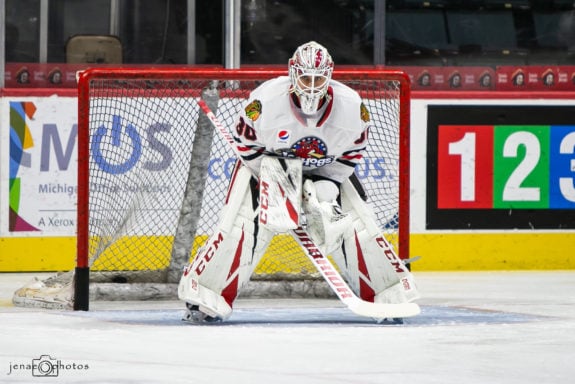 Management is re-tooling the roster and the pressure is off. Why not take advantage of this scenario, taking risks you can get away with as a result? The potential reward, of stumbling upon something you may not have otherwise, is reason enough.
Positives All-Around
If they give Lankinen the net, what's the worst that can happen? He lets in a bunch of goals, and they lose. Well, that wouldn't be any different from what we've seen from both Subban and Delia thus far, so the team would be no further behind. Besides, even if he loses, at least it gets the 25-year-old into his first pro game, and that's an equally important step in his development.
Best case scenario? Lankinen plays a solid game, lets in fewer than five goals, earns a save percentage north of .900, and helps the Blackhawks achieve their first victory of the season. Everyone wins. 
A strong performance could propel his career in unparalleled ways. He might earn Chicago's trust and create a foundation on the rebuilding roster. Or, his talent is showcased to such a degree that it sparks league-wide interest, and the Blackhawks receive trade offers they can't ignore if they want to make good on improving their lineup.
All the while, Delia and Subban know that their efforts just weren't good enough. Giving someone else the crease should, in theory, motivate them to perform far better to demand the net back. Beyond the temporary hit to their egos, it helps their development in the long-run.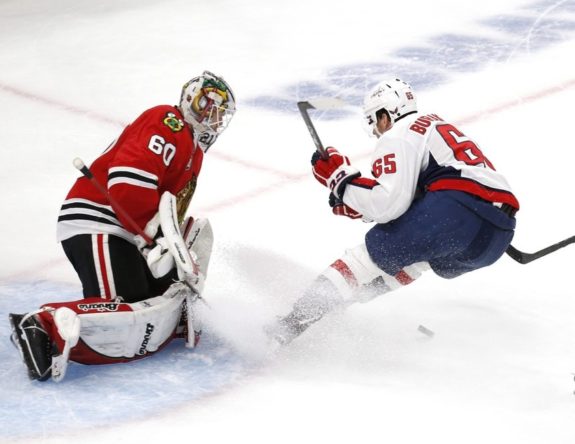 The reality is that everyone involved can benefit from letting Lankinen play. Joel Quenneville is always the main storyline when Chicago faces the Florida Panthers, and a solid showing from Lankinen in his first career start could demand some of that spotlight. That's the tactic the Blackhawks have to take at this time.
Tune In for Blackhawks Banter
We're back Monday at 8:00 p.m. EST/7:00 p.m. for another weekly episode of Blackhawks Banter, presented by The Hockey Writers. With the lacklustre start to Chicago's season, we'll have a lot to discuss. Check it out on our YouTube Channel or Facebook Page.
---
---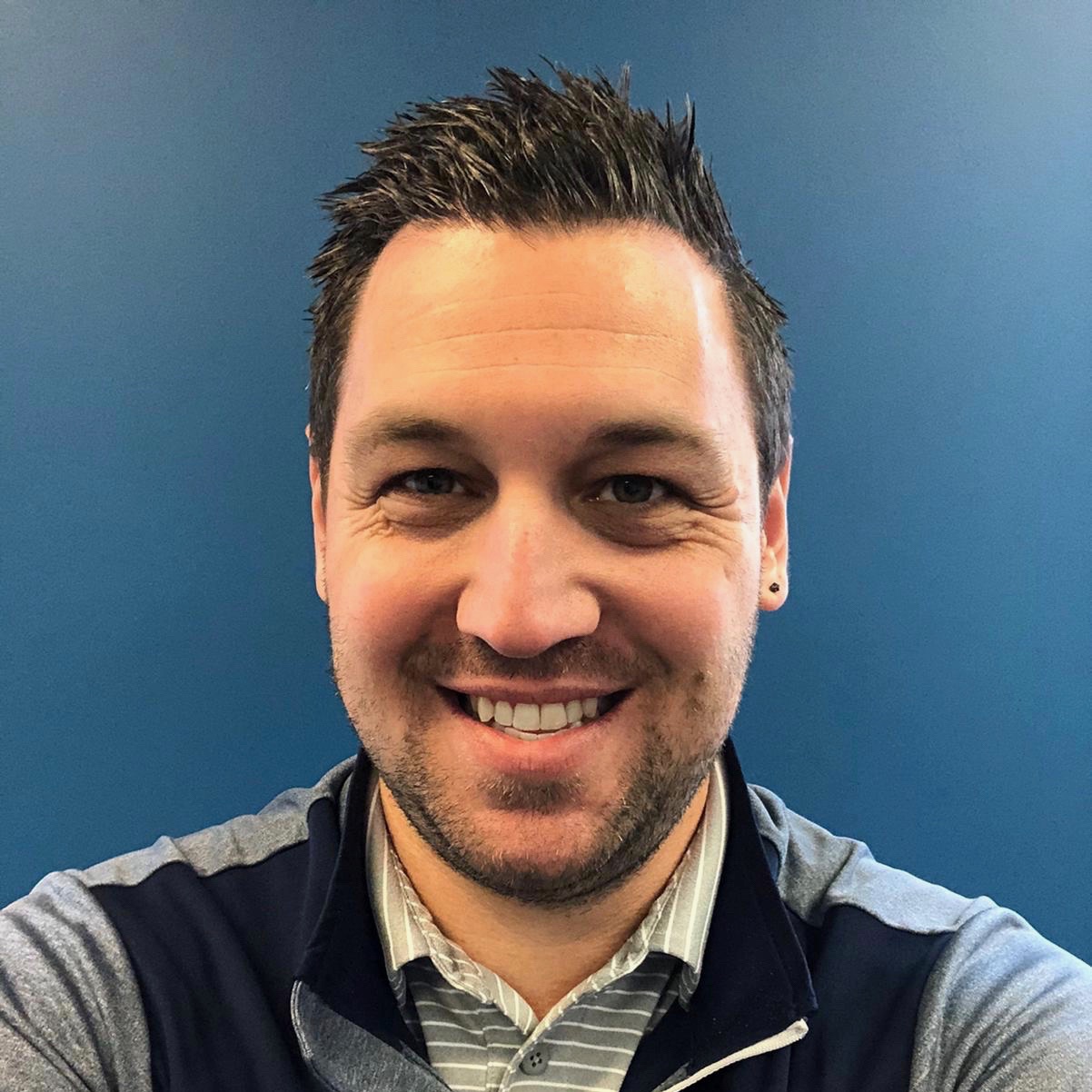 Freelance thinker, paying too much attention to digital aesthetic. Oxford comma enthusiast. Spider-Man supporter. Sports fan, with two favourite hockey teams. If the Blackhawks and Maple Leafs ever meet in the Stanley Cup Final, you can find me wherever they're playing that night.
Find me and more of my work at mralwayswrite.com and find me at @MrAlwaysWrite.