It's certainly not the most wonderful time to be a Chicago Blackhawks fan. There is a clear disconnect surging through the franchise, the team is preparing for far more losing than they're accustomed to, and they didn't get much closer to being competitive this offseason. Yet, with a new year upon them, there's no better time than the present to shift to a more optimistic outlook in anticipation of what could be.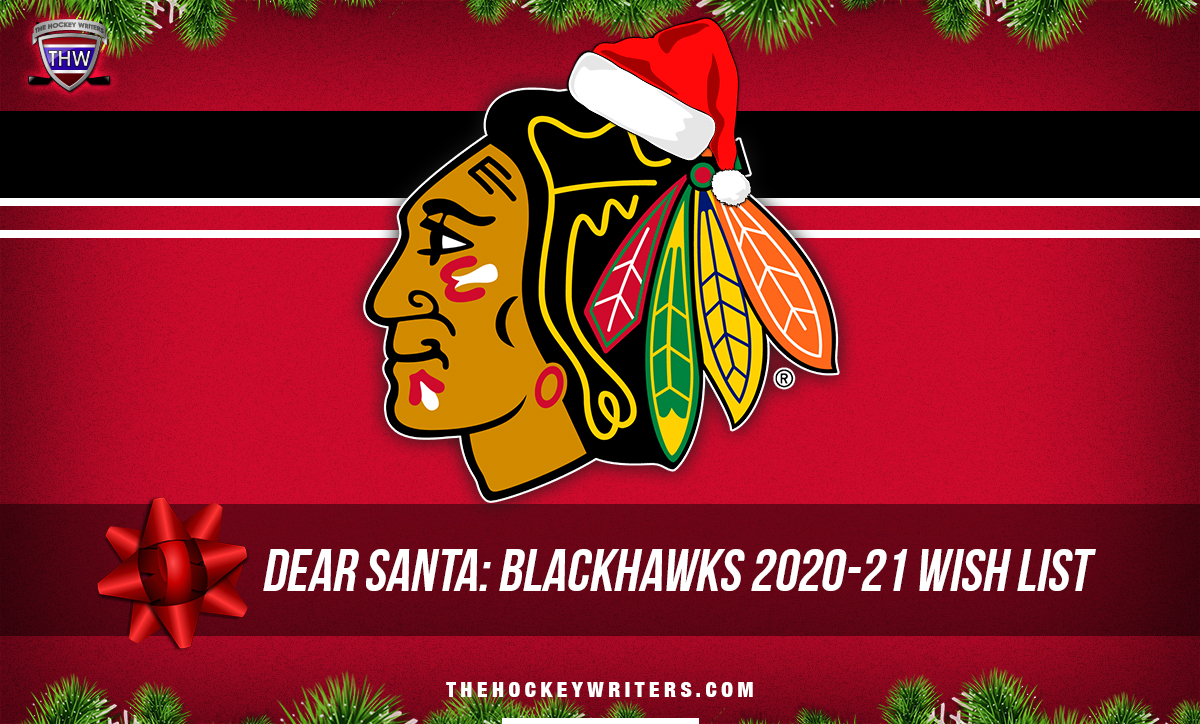 It's no secret that the Blackhawks are shifting their focus towards development. Their decade-long ride of expected success has come to a halt. However, that doesn't mean it's all bad. Recognizing that less winning is likely doesn't have to result in overall organizational failure. This team just needs to put their energy towards garnering the right type of wishes.
Wish #5: Kubalik Lives Up to Calder Nod
After a rookie campaign that earned him a Calder Trophy nomination, the Blackhawks are looking forward to seeing more of the same out of Dominik Kubalik. Following a less than traditional path towards the pros, Kubalik made sure to solidify his spot last season. His 46 points through 68 contests saw him land in third on his team for overall production.
Scoring is one of the hardest things to do in this league, yet Kubalik made it look easy. His 30 goals were only three shy of tying Patrick Kane for most on the team, with four on the power play and three being game-winners. His ability to score was on full display and earned him a well deserved two-year extension with the Blackhawks this offseason.
Committing to Kubalik was a smart move by management, with all he's already proven throughout his rookie season. As the 24-year-old enters his prime playing years, goal-scoring needs to become a constant. To help the Blackhawks propel their progress, Kubalik needs to not only turn into a perennial 30-goal scorer but also find a way to elevate by producing even more.
Wish #4: Starting Goalie Emerges Early
Chicago's goaltending situation remains one of their biggest mysteries heading into next season. After failing to put forth much of a fight to retain one of the best to ever suit up for the franchise, a door has opened for someone else to step into the role. Not seeing Corey Crawford in Chicago's crease means others have the chance to take it over.
RELATED – Corey Crawford's Legacy With the Blackhawks
While the Blackhawks know that they'll have Collin Delia and Malcolm Subban to kickoff the campaign, what they don't is which of the two will earn the starter's spot. With less than 100 NHL games combined, neither holds an advantage in experience. Plus, Kevin Lankinen remains ready for the call as he stays primed with the Rockford IceHogs.
Despite such uncertainty, these athletes have an open landscape to write the next chapter of their careers. Chicago's net will undoubtedly face an insurmountable amount of action regardless of who is protecting it, yet that provides opportunity. The Blackhawks hope to be the beneficiary of a goalie battle, witnessing all at their best until one leads the pack to help create some sense of stability in net.
Wish #3: Boqvist Betters Last Year's Play
Following being selected eighth overall by the Blackhawks at the 2018 NHL Entry Draft, Adam Boqvist proved his offensive prowess with the London Knights through 2018-19. He was third in production for the team that season, earning a spot with the AHL's IceHogs to start the 2019-20 campaign. After tallying one goal and five assists through 15 games, Boqvist was summoned by the Blackhawks.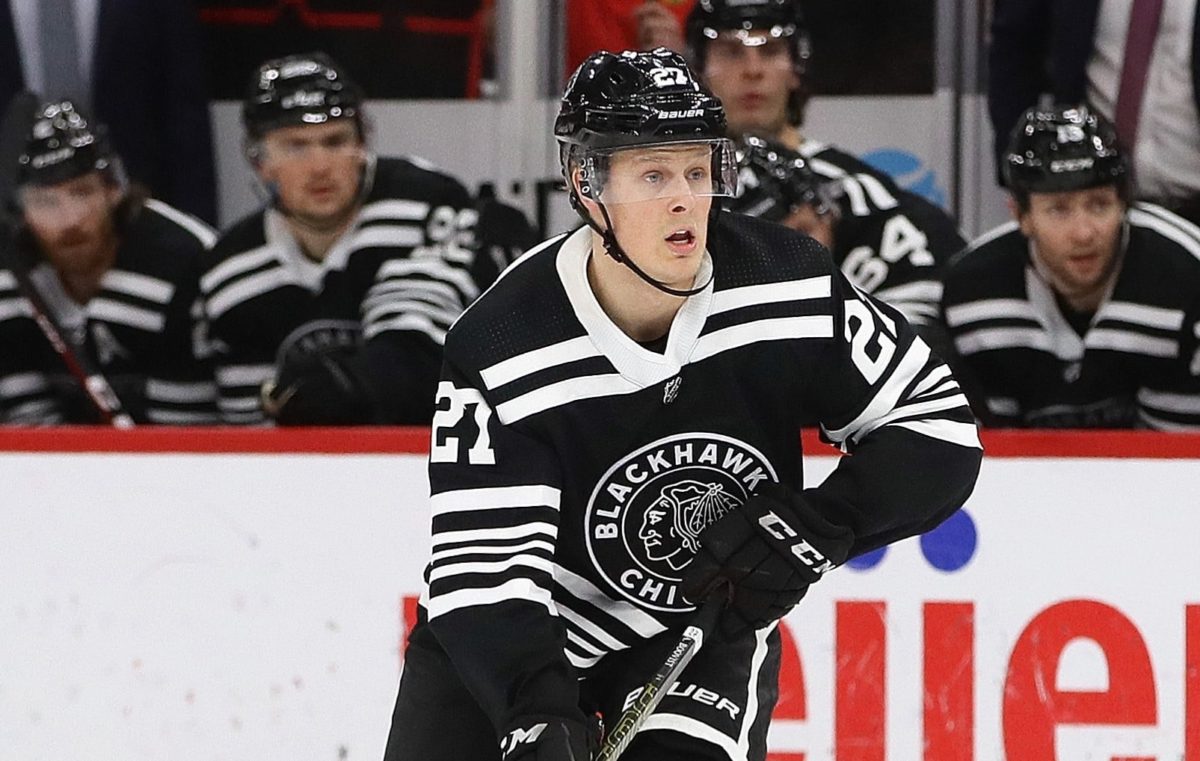 Boqvist joined an injury-ridden blue line, as the team was already facing an undesirable fate throughout the season. As a 19-year-old rookie, it was unrealistic to assume he'd be their saving grace as the missing piece to an otherwise complete roster. Although he only earned 13 points through 41 games with Chicago through 2019-20, he was not the cause of their failures.
Boqvist has years ahead of him to shape a successful career, but now's the time for him to step up and into a more productive role. As the team experiences this shift in their momentum, it's up to their talent pool of prospects to start performing as advertised. Chicago needs him to begin influencing a change in fortunes for this franchise.
Wish #2: Veterans Support Youth Movement
For the strategy of focusing on development to take shape, Chicago's veterans need to be leaders of change. This is a passionate group that works hard to win. Jonathan Toews, Patrick Kane, Duncan Keith, and Brent Seabrook brought this franchise to their highest of highs through the 2010s and continue to show fans that they aren't willing to leave their glory days behind.
RELATED – Patrick Kane Trade to Sabres Makes Sense for All Involved (Hear Me Out)
However, there comes a time when a realistic approach is necessary to elicit progress. The fact is that as these core players age, they move towards the other side of their peak in performance. It's not that they can't be effective, but buying into a more realistic role can garner greater impact throughout the lineup. This organization has newcomers trying to make their names known.
The Blackhawks need to see their leaders play an active part in recognizing what's required of them individually, for the betterment of the team. Simply stated, they need to step back to promote a push in the development of those hoping to fill their spots. Players like Toews, Kane, Seabrook, and Keith have to be willing to share the attention they've earned, so Chicago's spotlight can shine brighter on the young talent ready to take over.
Wish #1: Dach Fast Tracks Towards Stardom
It would be inaccurate to claim that any other Blackhawks currently carries higher expectations of potential than Kirby Dach. After being picked third overall at the 2019 NHL Entry Draft, there is merit to that. Players selected that early any year, come with an anticipation of being difference makers.
As an 18-year-old, Dach began the 2019-20 season in Rockford. Despite not making it on to the scoresheet in his three-game stint with the Ice Hogs, he was recognized for his impressive play which quickly earned him an opportunity with the big club.
It's fair to say Dach had a slow start with the Blackhawks, earning only three points through his first 10 games while averaging just over 11:00 minutes of ice time. Let's not forget, though, that he was a teenager playing amongst men. He then proceeded to go on a five-game point streak, accumulating four goals and three assists. That sparked an increase in opportunity, as he'd end the season playing 14:22 per contest.
His production was inconsistent, with a clear spurt in success throughout the latter half of the year. 12 of Dach's 23 points came in his last 21 games played and he averaged nearly 16:00 of ice time in that span. He carried that momentum into the postseason, providing an obvious presence with six points in nine games. Dach even played more than Toews throughout the playoffs, at 19:24 of ice time per game. Kane was the only forward who averaged more action.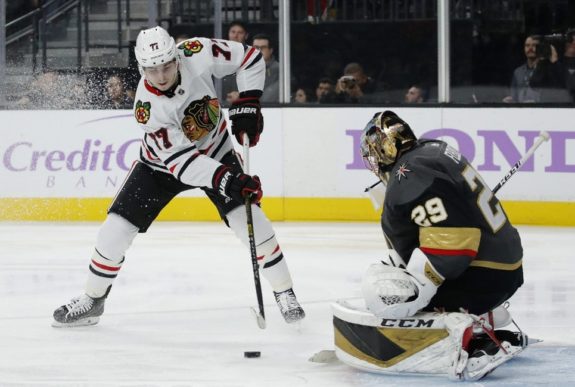 With a shift in the organization's focus upon them, the Blackhawks' biggest wish will be to see their future begin to blossom as soon as possible. That all starts with Dach. He needs to continue making strides in personal progress, so his team can begin to rely on his talents. Dach is a pivotal piece for Chicago's future and landing a leadership role early will elevate this roster's ability to develop around and alongside him.
That One Wish
Fans and the franchise are being forced to realize that this era of the Blackhawks will not see the type of success witnessed just a handful of years ago. This is far from being the team that won three Stanley Cups in a six-year span. And even though some of those that helped them reach those peaks remain, the collective effort of the lineup just isn't what it once was.
A downturn in Chicago's fortunes had to be expected. That level of success is far from sustainable, especially in a league with as much parity as the NHL. Now it's a matter of owning that reality and buying into a plan that will elicit quicker progress towards being competitive once again.
RELATED – NHL Reverse Retro Winners & Losers
As we do our best to practice patience while cheering on the Blackhawks next season, there is a realistic wish we can all collectively get behind. At a minimum, we should expect to see this team play the game with the level of passion they've made their norm. Then, even if they aren't winning every night, we can rest assured knowing that progress is inevitable. And that is success in itself.
Watch Blackhawks Banter Live
Have you been catching our show? Blackhawks Banter, hosted by our Blackhawks crew, airs weekly on Mondays at 8:00 p.m. ET/7:00 p.m. CT on our YouTube Channel and is uploaded to Facebook Page, as well. Check out last week's episode:
---
---