It's tough to be positive after the Chicago Blackhawks' disappointing 6-3 loss to the Tampa Bay Lightning Sunday afternoon. But if you look at the bigger picture, this young team fared surprisingly well against the reigning Stanley Cup champions. The Blackhawks headed into this three-game series hoping to be more competitive than their first two-game set against them. It turns out they did just that, taking three out of a possible six points. It might not be exactly what they wanted, but overall, they should be proud of their compete level. Here are some positive observations from this weekend's matchups against the Lightning.  
Blackhawks' Game Results
Vs. Lightning, Thurs. 3/4, Loss 3-2 (OT)
Vs. Lightning, Fri. 3/5, Win 4-3 (SO)
Vs. Lightning, Sun. 3/7, Loss 6-3
Blackhawks' Overall Record: 13-8-5, 31 points
Kane & DeBrincat a Great Pair
Both wingers were held pretty quiet on Sunday, but that had a lot to do with the Blackhawks spending an awful lot of time on the penalty kill. But Patrick Kane and Alex DeBrincat were flexing their muscles and leading the way for the first two games of this series.
Related – Blackhawks Eye on the Enemy: Avoiding Another Lightning Strike
On Thursday, DeBrincat made the score 2-0 with a goal in the second period. He was at the right place at the right time and tipped in a shot from Kane. On Friday the Cat scored his 100th and 101st career goals. Both were assisted by Kane (one was a secondary assist).  
Sunday unfortunately marked the end of an eight-game point streak for DeBrincat. But in that streak he recorded six goals and six assists, all but two of which Kane wasn't also tied to with a point of his own. Meanwhile, Kane is currently on a four-game point streak (1G, 6A) himself. The goal scored in this streak was the 400th of his career, tallied on Feb. 28th against the Detroit Red Wings. Yes, it was assisted by DeBrincat.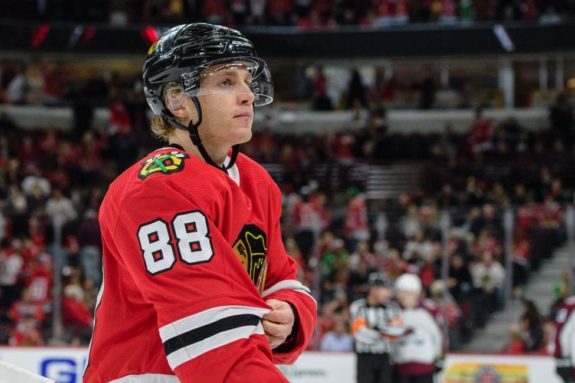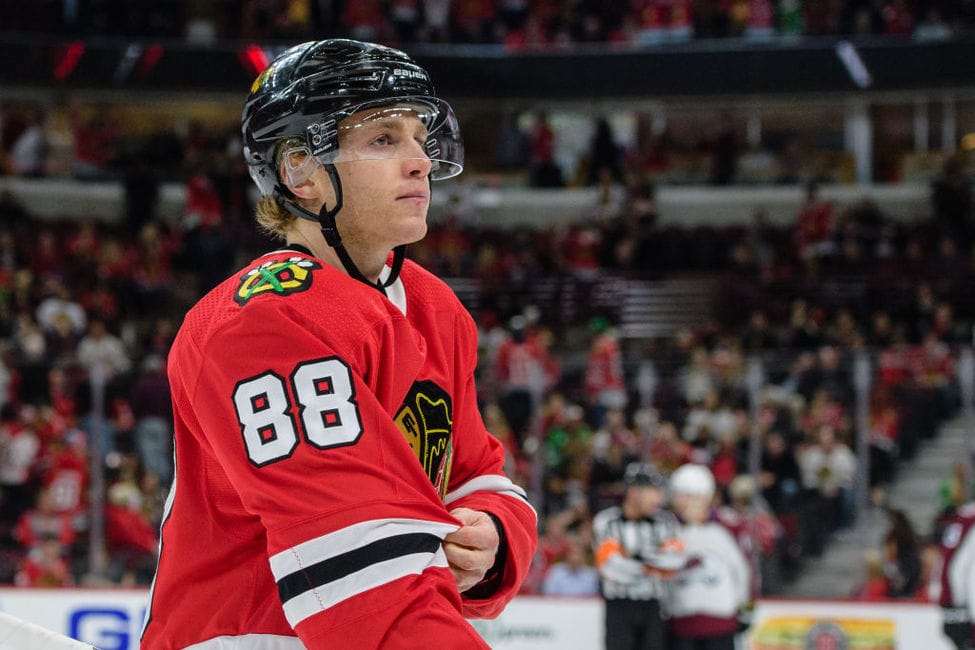 Being on the top line and the top power play unit, these two consistently lead all forwards in ice time. DeBrincat currently leads the team with 14 goals, while Kane leads with 27 assists and 38 points. It's clear this duo is a driving force behind the Blackhawks' success.
Kurashev, Suter Rookies to Watch
Watch out for rookie Blackhawks Philipp Kurashev and Pius Suter, because they're both finding their wings in the NHL. On Friday night the Blackhawks and Lightning headed to a shootout after a winner couldn't be determined in regulation or overtime. Head coach Jeremy Colliton went with DeBrincat and then Kane as his first two shooters. No surprises there. Unfortunately neither one converted, but Victor Hedman and Brayden Point didn't score for the Lightning either.
Related – Blackhawks Banter: Kane, Trade Deadline & Playoff Push
As his third shooter Colliton went with Kurashev. No pressure kid! The 21-year-old (who looks more like he's 14) beat goaltender Curtis McElhinney top shelf. When Steven Stamkos didn't convert, it gave the Blackhawks the win and two points!
Kurashev went on to open up the scoring on Sunday for his sixth goal of the season. The youngster is currently playing on what's essentially the third line alongside veterans Carl Soderberg and Mattias Janmark, but he's doing everything he can with his opportunities.
24-year-old Suter has gotten a bit of a better draw than Kurashev in the lineup, centering Kane and DeBrincat. Colliton is trusting him with a nice chunk of ice time, and he notched his eighth goal of the season in the second period Sunday afternoon. He currently leads all rookies in the league in goals scored. No one else has more than six (including Kurashev).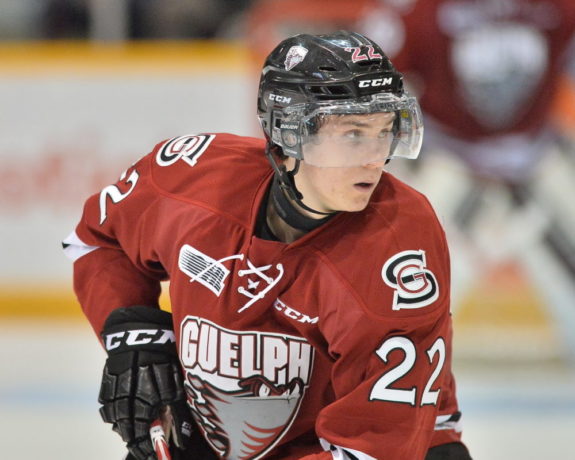 These two Blackhawks' rookies have a lot of raw talent, and they're working on honing their skills on the fly as the season continues.
Goaltending a Strength
Kevin Lankinen suited up for two games of this series, while Malcolm Subban covered the crease on Friday for the second half of back-to-back games. On Thursday, Lankinen stopped 31-of-34 shots, for a .912 save percentage. This included 10-of-12 shots during the Lightning's third period push, and 4-of-5 shots in overtime. Let's not even talk about that darn goal with only .01 seconds left in overtime. Who knows what a shootout would have brought, because Lankinen was playing well.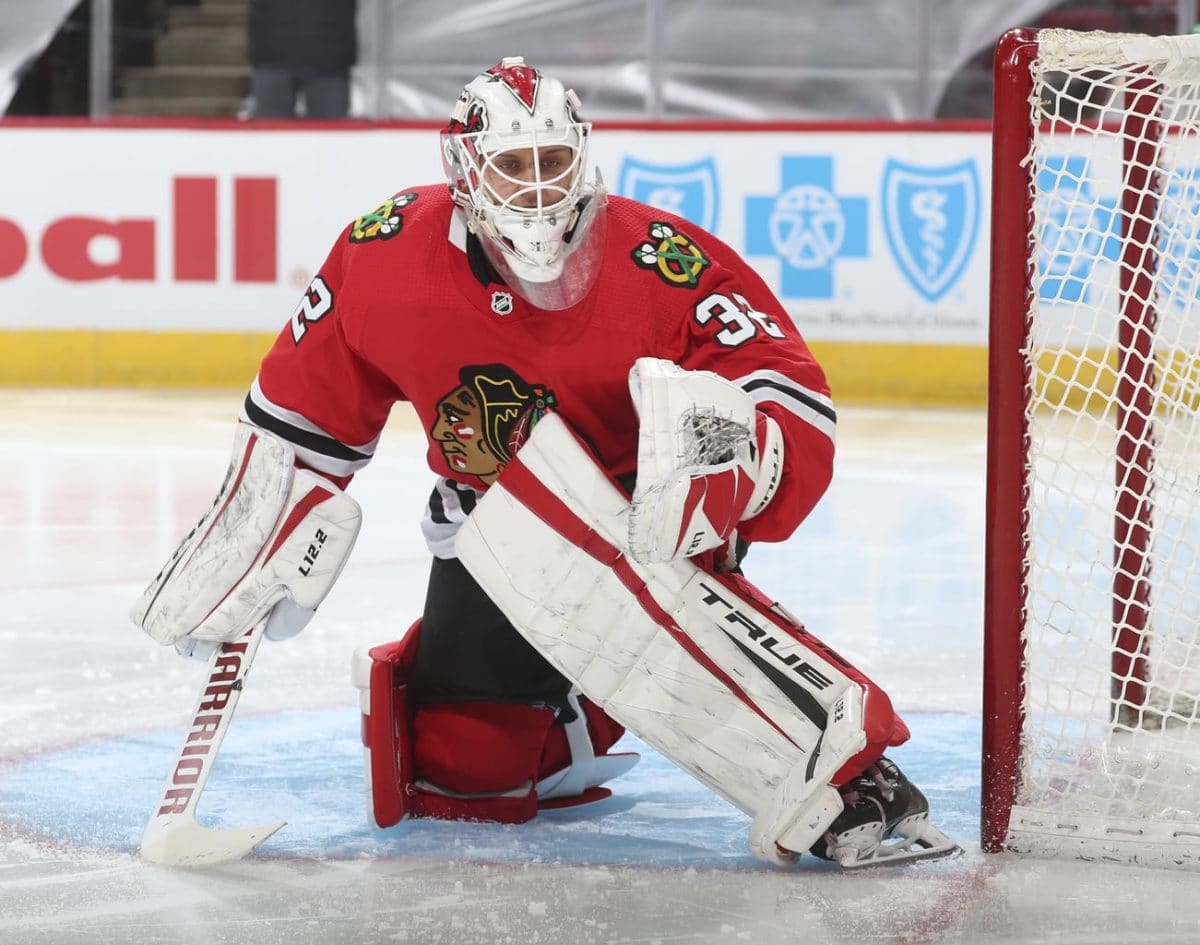 When Subban took the net on Friday, many were concerned about his rebound control. And yes, he did let two goals in off rebounds. But he definitely settled in and made some great saves late in the third and during overtime. He ended the night stopping 39-of-42 shots for a .929 SV% and stopped all three Lightning shots in the shootout, leading some to wonder if he would get the start for the next game.  
But alas, Lankinen got the nod on Sunday. He gave up six goals, but the Yanne Gourde goal was the only one you can really fully put on Lankinen. Four of the tallies were on the power play. Again, he made some great saves to keep the Blackhawks in the game at the end.
One of this team's biggest question marks going into this season was the Blackhawks goaltending. But we're almost halfway through this 2020-21 campaign, and it looks like they have a solid tandem in Lankinen and Subban.  
The Growth Is There
One of the things that impressed me the most out of this series was the Blackhawks' commitment to playing hard and being relentless. On Thursday, the Blackhawks first two periods were incredible. They were extremely competitive and had the Lightning on their heels. They were controlling the play, outshooting the Bolts 27-17, and outscoring them 2-0.
Related – Blackhawks News & Rumors: Seabrook, Strome, Lankinen, Overtime & More
But then the Lightning took over in the third, took the game to overtime, and won it at the buzzer. The Blackhawks just couldn't keep it up for 60 minutes (and then some). After the game, Lankinen spoke to their mantra and recipe for success.
We're a good, fast team and we can handle the puck in their end and make it tough for their defensive guys. That's our recipe for success and we were doing that for two periods. If we keep doing that we can beat any team in this league.
On Friday night, it was the Lightning that controlled the play for much of the game. But the Blackhawks were resilient, and on the back of some strong goaltending, found a way to win.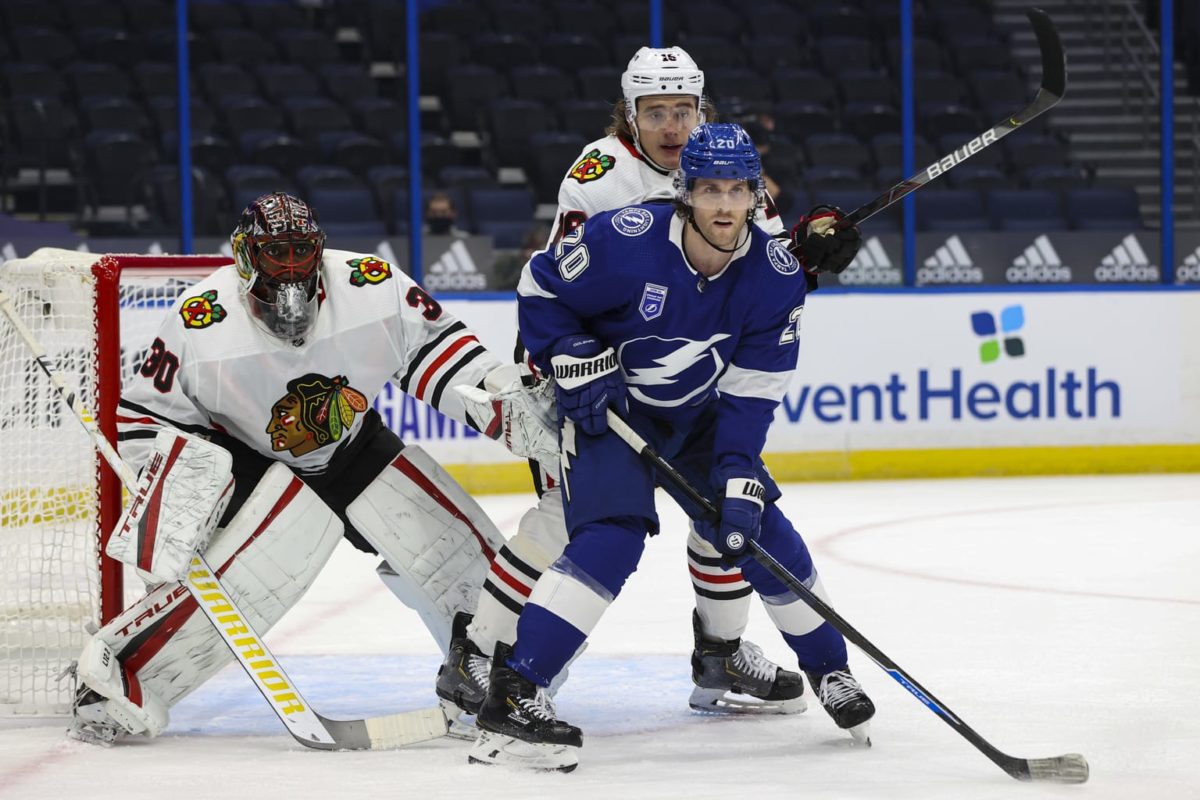 On Sunday, the Blackhawks again came out strong and controlled the play during the first period and the beginning of the second, earning themselves a 3-goal lead. But then the wheels came off, and it was pretty much the Lightning the rest of the way.
But it's there. The Blackhawks can't do it consistently, but they hung with the Lightning and showed they can win if they play the right way. It's improvement. Colliton made this statement on Thursday before the series even started.
If it doesn't go perfect here, it doesn't mean all is lost. We understand that we need to continue to improve and get better as the year goes on and we know we don't have it all figured out yet. We're not the finished product yet. We want to compete, we want to get points and that's gonna get us closer to where we want to be in the standings and having a chance to play big games here as the season goes on and hopefully in the playoffs. It's a measuring stick and we're excited about it. If we sweep them (the Lightning), it doesn't mean we're going to plan the parade. And if they sweep us, it doesn't mean we're gonna pack it in and quit here. It's an ongoing process. The overriding theme is we've got to get better all the time and build to being a great team.

(from 'Blackhawks mix progress with pain as Bolts beat the buzzer in thriller: 12 observations', The AthleticCHI – 3/5/21)
The Blackhawks didn't sweep the Lightning. But the Lightning also didn't sweep the Blackhawks. This group will learn from this and move on to better things. Here's to the Blackhawks becoming a great team!
---
---
Looking for more Blackhawks content? Tune in to The Hockey Writers YouTube Channel or our Facebook Page for our weekly Blackhawks Banter show. Episode 17 is featured below.
Gail Kauchak has covered the Chicago Blackhawks as a content writer since 2014. She previously wrote for Fansided's Blackhawk Up, and has been part of The Hockey Writer's team since 2017. It's not always easy to balance life's responsibility's with one's passion, but Gail's doing her best to make it happen. Quote to live by, "Follow your dreams, and good things will happen." Wait, maybe it's "Good things happen when you shoot the puck!" You get the idea.
Follow Gail for her unique commentary about this storied franchise. And be sure to catch her and the rest of the Blackhawks' crew on their weekly Blackhawks Banter show, as well as follow her on Twitter.