The Columbus Blue Jackets have had a rough start to their 2022-23 season. Sitting in 30th place in the NHL standings while being tapped into LTIR is never a good place to be (unless you win the draft lottery.) They could use any sort of good news they can get.
---
---
Good news is starting to come in bits and spurts for these Blue Jackets. Although they haven't seen it in their recent results, they have played a more stable game of late which has resulted in being more competitive in games. It's clear players who are up are trying to make a lasting impression.
Then on Thursday, the Blue Jackets announced that both Patrik Laine and Elvis Merzlikins were activated off injured reserve. Laine is expected to play Friday night against his former team the Winnipeg Jets. Merzlikins is ready to play whenever his name is called. The injured are slowly starting to come back.
Good News Gets Better
Despite the on-ice product being very much a work in progress with the Blue Jackets, they can take heart that the plan they have started is receiving rave reviews on a national level. That should take some of the sting out of the start of the 2022-23 season.
Let's set the scene. Hardly anyone (except maybe for those inside the Blue Jackets' locker room) had them in the playoffs before the season started. Expectations to be better were there. But on a national level, there wasn't much confidence in this being a playoff team at this time.
Related: Blue Jackets Can Learn Valuable Lesson From Islanders
The key words here are at this time. This is where looking at the big picture is essential. Do the Blue Jackets have a clear direction beyond this season to which they'll become an eventual Stanley Cup contender? If so, is this a widely believed thought on a national scale?
The short answer is yes. Some prominent folks in hockey have expressed liking the direction of the Blue Jackets. That's high praise given how murky the situation was before the 2021 Draft.
---
Latest News & Highlights
---
Some prominent players left. Others expressed a desire to not want to stay long term and were eventually traded. How were the Blue Jackets going to navigate through the unknown?
They went back to basics and looked to the draft.
Thoughts From Prominent Folks
Armed with six first-round picks in the last three drafts (Yegor Chinakhov, Kent Johnson, Cole Sillinger, Corson Ceulemans, David Jiricek, Denton Mateychuk) plus other exciting prospects (Kirill Marchenko, Jordan Dumais, James Malatesta, Luca Del Bel Belluz and many others) it is easy to see why folks around the Blue Jackets are excited for the future.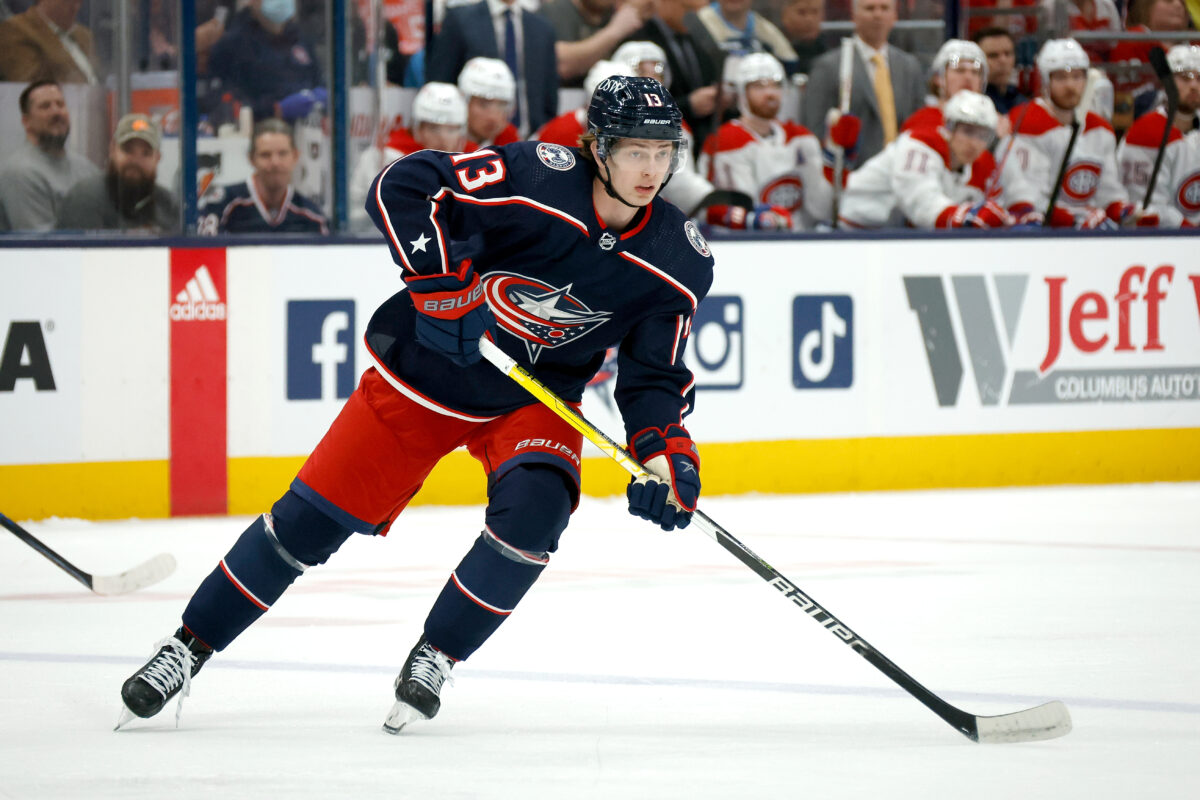 That excitement also expands to the national scale. Let them in their own words express their approval for what the Blue Jackets are doing in terms of their direction.
"The one thing about Columbus, they compete really hard. So they've kept that nucleus of guys that do that and then they've got skilled guys. Johnny (Gaudreau) is going to add something, a dynamic they probably haven't had. This organization is trending in the right direction and I like what they're doing."

Tampa Bay Lightning Head Coach Jon Cooper
"I know you guys are circling around trying to figure out what's going on with your team. I've learned so much from him in six years. Brad Larsen is one (heck) of a coach and a way better person…He's the one that's best suited to get you out of your jam."

Philadelphia Flyers Head Coach John Tortorella
"People in that city, I just find them to be real, friendly, genuine and authentic. The passion for the team is so real and I sense it. I have an appreciation for your fanbase and what you guys do. That's all off the ice. And on the ice, you're building the right thing and I feel like I'm excited to cover these guys that I covered in that (2021) draft, the Kent Johnson's, Cole Sillinger's of the world for years to come."

ESPN's Emily Kaplan to Jeff Svoboda & Dylan Tyrer on Blue Jackets Skate Space 11/30/22
The Belief is Real
There is a real belief out there that the Blue Jackets are trending in the right direction. These feelings are also echoed by the visiting broadcasters that come through Columbus. If they're not being scared off by the cannon, they see what the Blue Jackets are building. Visiting players also know that they're in for a fight when they come to Columbus.
Throughout their early years in the league, the Blue Jackets lacked respect. That changed once Tortorella came through the door. Respect was gained through four straight playoff appearances. Now they are trying to build that back up again.
You Might Also Like
Who knows what all is in store for the rest of this season? The Blue Jackets are playing the long game and have earned the respect of prominent people in the hockey world for their overall approach. From my interactions with others, this is the overwhelming majority.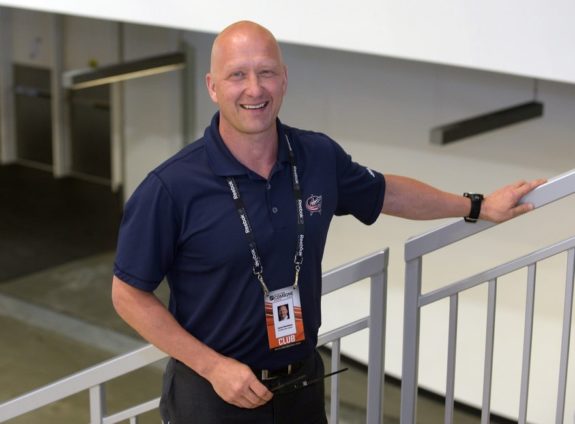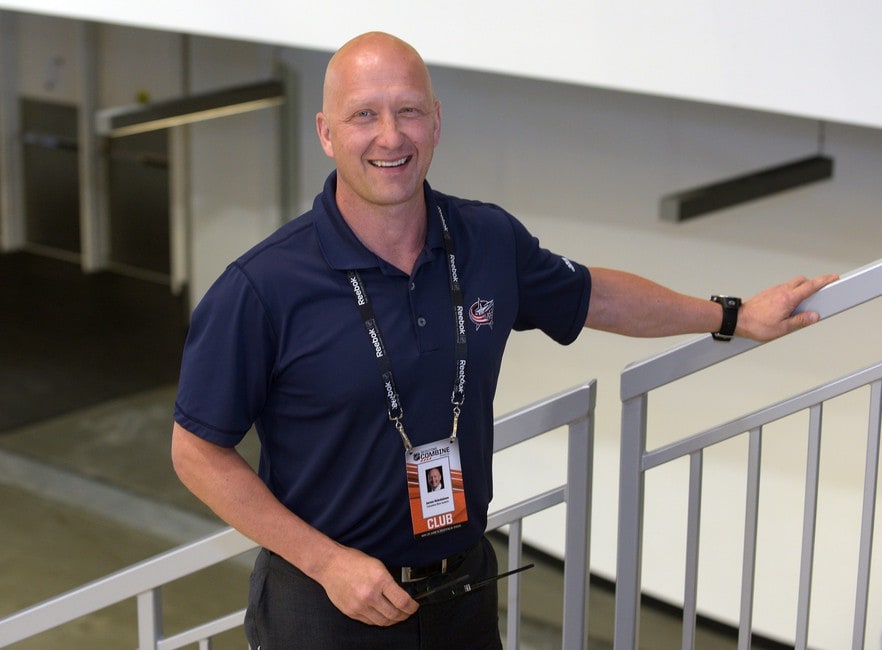 The Blue Jackets are trying to build it back the right way. Not only are they off to a good start, they are being noticed. That's as good of news as they can hope for at this part of the process.
There is still a long way to go. But the Blue Jackets are on the right track to earning respect from everyone in the NHL. It's all about staying on the path they've started on.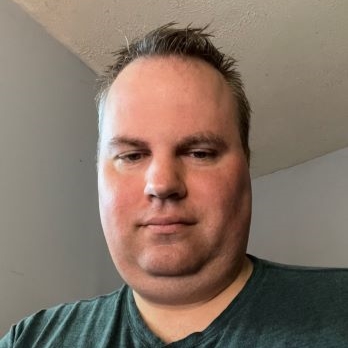 I am a fully credentialed writer who covers the Columbus Blue Jackets, Cleveland Monsters and Erie Otters as well as the Ontario Hockey League and NHL Draft. The 2022-23 season will mark nine seasons with the Hockey Writers. I am also the site's Credentials Manager. Please take note of the updated Twitter handle: @mark_scheig.