The Expansion Draft protection lists for the 30 teams were revealed on Sunday. For the Columbus Blue Jackets, a big name appeared on it that is getting major attention.
Max Domi, who was acquired by the Blue Jackets in a trade with the Montreal Canadiens for Josh Anderson, was left exposed to the Seattle Kraken just one season after the trade. Reaction as you could imagine was not good from a fan's perspective. The biggest complaints were asset management and why expose someone of Domi's skill level when the Blue Jackets are already lacking in that department.
We will try to explain the situation here. In short, the Blue Jackets are making a gamble. But yet, they might know something we don't know yet. So let's dive in.
Exposing Domi is a Gamble
Domi recently had surgery on his shoulder. He's expected to return in 5-6 months from the date of surgery which was June 4. That puts a potential return to play somewhere in November or December should the timeline remain the same.
Considering who else the Blue Jackets exposed, Domi seems to be the Kraken's best option when it comes to skill. He is a former 70-point scorer. The other big names left available for the Kraken are center Kevin Stenlund, defenseman Dean Kukan and goalie Cam Johnson. Domi by far and away is the most established player on this list.
Domi also has one year remaining on his current deal at $5.3 million. Even if he returns and it doesn't work out, the Kraken could flip him at the deadline to a contender and get futures out of it. No other player available from the Blue Jackets would offer such a situation.
The Blue Jackets are gambling here. Would the Kraken take Domi knowing he could miss the first couple months of the season? Is that enough for them to look at other Blue Jackets' options? If he's back before 2022 the Kraken can still make out ahead with him there.
The other question is the salary. With so many players with dollars and term left, do the Blue Jackets feel that the Kraken will take on higher salaries of other players? Remember GM Ron Francis recently said that the biggest weapon you can have is cap space. That could indicate a desire to go after players with less salary attached. And if it turns out the Kraken do take Domi, that's an extra $5.3 million off the Blue Jackets' books. Maybe that leads to other activity later.
Robinson/Nyquist Protected
The other curious thing is that by exposing Domi, the Blue Jackets were able to protect Eric Robinson. On one hand, Robinson impressed the team with his speed and versatility by playing in every game last season. Coach Brad Larsen even recently praised Robinson's game so it shouldn't come as a surprise to see him protected.
But Robinson has had trouble finishing. He can create chances but has yet to show a consistency in scoring. Still the Blue Jackets must believe there is more to his game that they protected him.
The Blue Jackets also protected Gus Nyquist despite him coming off the same surgery Domi had. He has two years left at $5.5 million per season. This indicates that the team really values what Nyquist brings.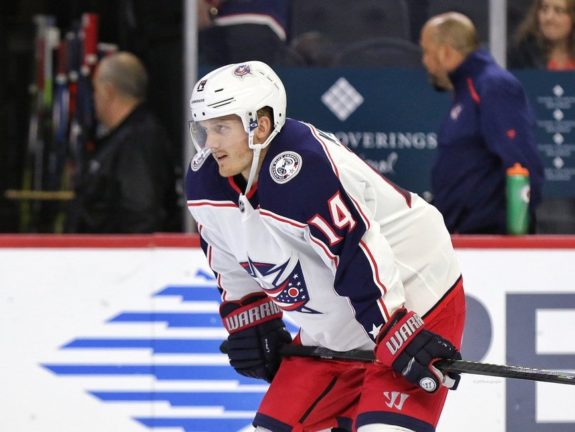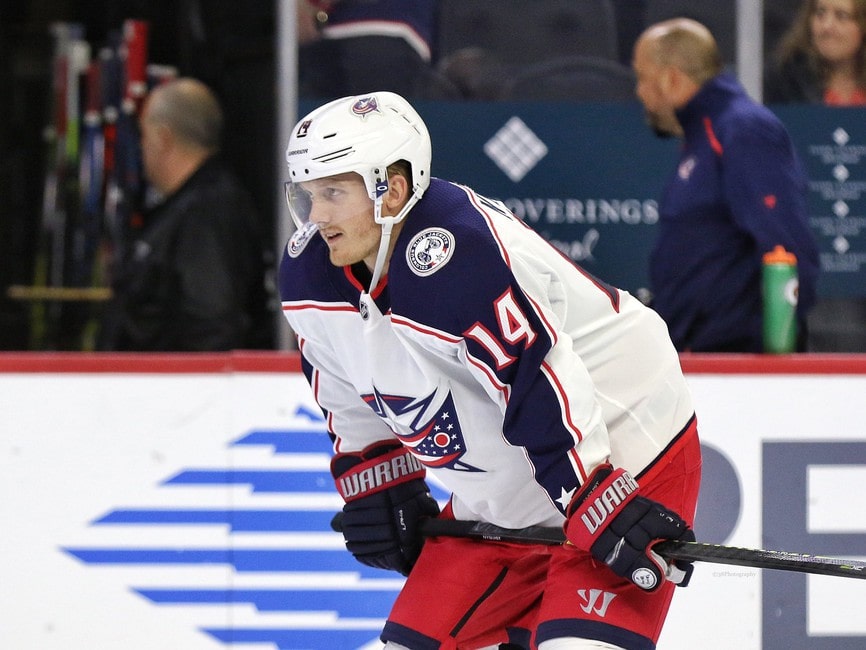 The final protection spots came down to Robinson, Nyquist or Domi. Only two of them could be protected. They're gambling on Robinson's future and Nyquist's stability over everything Domi brings.
This works if Robinson becomes a top-six player, which he hasn't done yet and if Nyquist returns to form from before his surgery. But that's only if they reach those potentials.
If the Kraken Take Domi
If the Kraken do take Domi on Wednesday night, that would put a dark cloud on one of the most talked about trades in Blue Jackets' history. They traded away Anderson to get Domi only to have him taken by the Kraken. All they would have to show for the trade is defensive prospect Samuel Knazko. He might turn into a player in a few years.
But from an asset management standpoint to not have either Anderson or Domi one year after the trade is crushing especially considering where the team is at overall. They cannot afford to have these things happen when they need so much within their organization.
Let's See What Happens Now
All we know right now is that Domi is available for the Kraken. Perhaps there's a side deal to be had. Perhaps the Blue Jackets know what could happen and were comfortable with this decision.
If they do lose him however, that will put the Blue Jackets down yet another center and will have a bigger void in skill than they already have. We could be on a fast track to a full rebuild in that case.
Exposing Domi is a gamble. We'll see on Wednesday if the Blue Jackets' gamble pays off or not.
---
Latest News & Highlights
---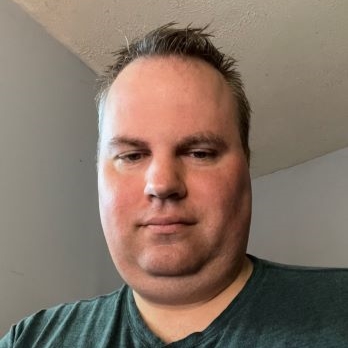 I am a fully credentialed writer who covers the Columbus Blue Jackets, Cleveland Monsters and Erie Otters as well as the Ontario Hockey League and NHL Draft. The 2022-23 season will mark nine seasons with the Hockey Writers. I am also the site's Credentials Manager. Please take note of the updated Twitter handle: @mark_scheig.