There was some excitement for the Columbus Blue Jackets headed into this season. An exodus of their old core created a vacuum that a swath of new players would have a chance to fill. One player looking to step into a big role with the squad was Swiss-forward Gregory Hofmann.
Hofmann came in as one of Columbus' bigger X-factors to the new season. The 29-year-old forward had a strong career overseas before finally biting the bullet and coming to America to play for the Blue Jackets this season. Limited ice-time and some other factors lead to a slow start, but not out of the ordinary for a fresh face in North American hockey.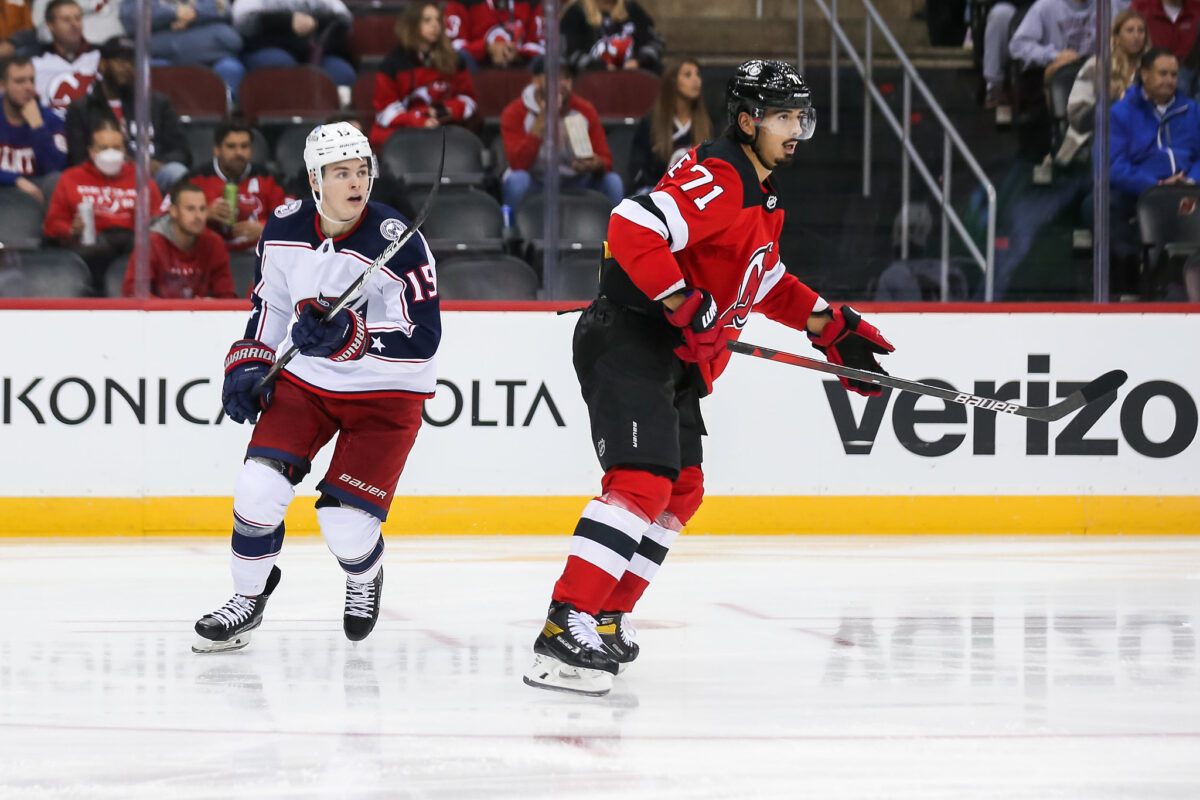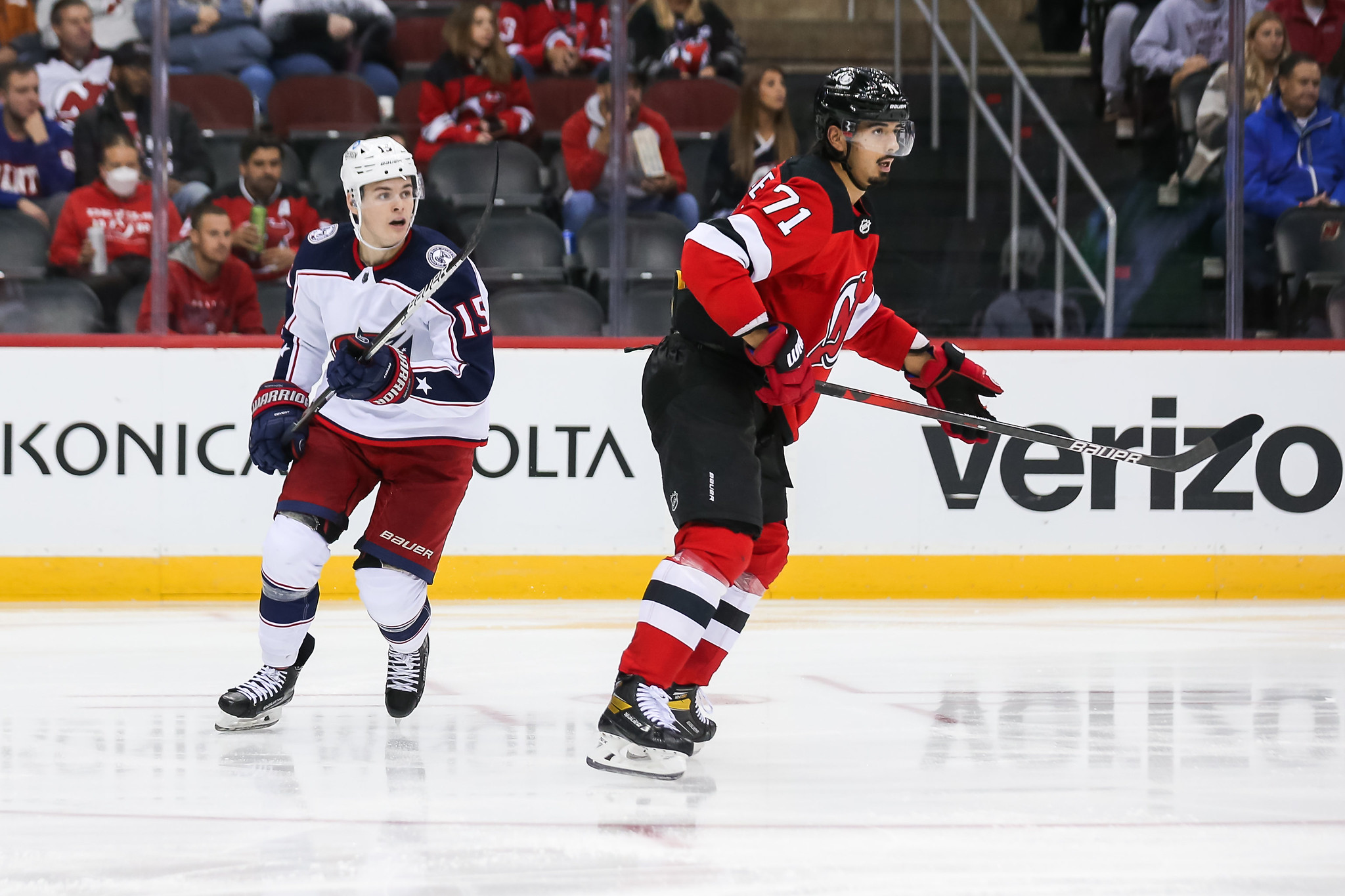 In late December, the forward returned to his home country for the holiday hiatus and the birth of his first child. Then he shocked Blue Jackets brass by informing them that he would not be returning to Ohio – thus ending the Hofmann experiment. This is a post-mortem into everything involved in that experiment and a decision if the attempt was worthwhile.
Hofmann's Best Case Scenario
Hofmann was a European talent that many teams had their eyes on for many seasons. As a free agent at 28 years old, he was far from a newcomer to professional hockey. Drafted a decade ago by the Carolina Hurricanes, 103rd overall in the 2011 NHL Draft, Hofmann decided to ripen on the vine of the Swiss National League, as opposed to making his way to North America like many of his contemporaries.
Ripen he did. He built a reputation as one of Switzerland's top scoring forwards as a point-per-game performer in his last four seasons. He had a distinguished list of accolades, including leading the league in goal-scoring, a championship-clinching goal, and another championship on top of that.
Related: 3 Blue Jackets that Likely Won't be Back Next Year
The Hurricanes retained his rights until June when the Blue Jackets traded for them. Rumour had it that Hofmann was waiting for a one-way contract that would make his trip to North America a little more certain. One-way deals guarantee the salary seen on NHL cap hits, regardless of if they play in the NHL or the American Hockey League (AHL). This is opposed to a standard entry-level contract, which is a two-way deal. That has separate salaries for time spent in each league. The Blue Jackets were willing to offer that to him, giving him a one-year, one-way contract worth $900k.
The signing of Hofmann led others to speculate as to what he could become. The best-case scenario for Hofmann had been seen in a couple of Swiss imports over recent seasons, and one of those scenarios was Chicago Blackhawks import, Dominik Kubalik. Kubalik came to North America after a dominating season in the Swiss league – with numbers similar to Hofmann's in his last season. In his first season in Chicago, the Czech scored 30 goals on a Blackhawks team that was looking for some scoring. Many thought Hofmann could bring that same level of scoring prowess.
The other case that many looked at was Pius Suter, who also went from the Swiss league to the Blackhawks. Suter saw lesser, but similar success. He put up 14 goals and 27 points for Chicago while playing in a responsible center role for a team with little experience down the middle. Even with that production, Hofmann would be a steal.
What The Blue Jackets Gave Up and What Hofmann Gave
The seventh-round pick that Blue Jackets spent to acquire Hofmann is what many armchair general managers would refer to as "a bag of pucks." Practically nothing for a player who could turn into a significant asset.
Hofmann played for 24 games, scoring two goals and seven points. The key stat behind his production is that he stepped up in key scenarios. Both of his NHL goals were game-winners, with one against the Dallas Stars, the other against the Winnipeg Jets. As you can tell in the tweet below, he's got a wicked shot when he lets it rip.
However, Hofmann bounced up and down the lineup, never really finding a home. For the most part, he was in the bottom-six. He averaged 12:30 minutes per game, but was actually seeing an increase in ice time as his season came to an end. He played at least 16 minutes in his last three outings, and his season-high came in his second-last game with 19:46 on-ice against Seattle on Dec. 11.
Hofmann's early departure leaves about $500,000 on the table, per CapFriendly. So at the end of the day, monetarily they only gave up around $400,000 in payroll which is money that would have been spent in some form, regardless. His salary per-point breaks down to around $57,000 per point, which is significantly cheaper than other players – for comparison top scorers Oliver Bjorkstrand had cost $97,000 per point and Jakub Voracek cost $148,000 per point through the same point in the season. The cost-benefit analysis shows the value is still there.
What Went Wrong for Hofmann?
Maybe going wrong isn't the right phrase, but there's a plethora of things that simply didn't go right. Hofmann squeaked onto the opening night roster. While the Blue Jackets were slammed before the season for a lack of depth, that may not be the most accurate way of putting things. They actually had a plethora of fringe and middle-six NHL winger talent, Hofmann was in the mix with those fringe types. That list includes Justin Danforth, Yegor Chinakhov, and Emil Bemstrom, who were all fighting for the fourth line winger slots.
Another factor against Hofmann was that this was his first season in North America. Let's look back at his best case scenarios. Both Kubalik and Suter spent some time in Canadian major junior in the Ontario Hockey League before heading back to Switzerland to start their pro careers. Therefore the acclimatization process wasn't as easy for Hofmann as it was for Kubalik or Suter.
The saying "you can't teach an old dog new tricks" may have played a part in this scenario. European and American hockey leagues are so different, stylistically. Less space, tighter checking, and a faster pace all add up to a very different game at ice level. Which brings another interesting question on its own: How many times in the last decade has a star European player who never played in America come to the NHL at age 26 and seen great success?
The list of those failed experiments is growing longer, now with Hofmann's departure. Other failed experiments we're looking at aren't limited to Vadim Shipachyov, Jori Lehtera, Jan Kovar, and even the Blue Jackets' other recently departed Mikko Lehtonen.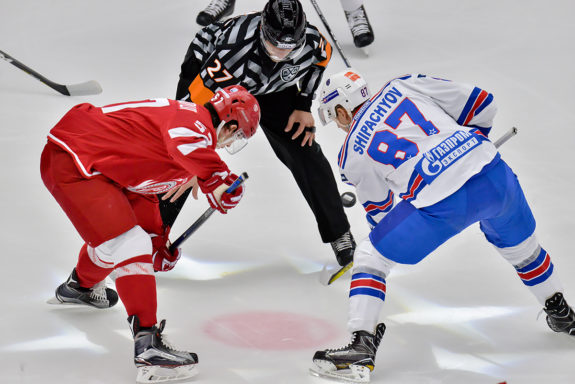 Lehtonen had a similar story to Hofmann. He was a strong talent in a European league who dominated before making his way over to North America. They found themselves deep in an organization and playing in roles with too much competition. Lehtonen was fighting against five players for two slots on Columbus' bottom pair. After several healthy scratches and a failure to report to an AHL demotion, Lehtonen decided to terminate his contract and return to Russia. Now Hofmann, after being buried in the lineup and facing a couple of healthy scratches of his own has decided not to return to Columbus.
Was it Worth Signing Hofmann?
Now the question has to be asked, was it worth a try? The answer is a definitive yes. This was the definition of a low-risk, high-reward situation. A bag of pucks for a star European talent with a lot of upside, in an organization looking to fill sizeable holes, is always worthwile. While it didn't pan out for either side this time at least neither side will be plagued with the other question of "What if?"
---
---
---
Latest News & Highlights
---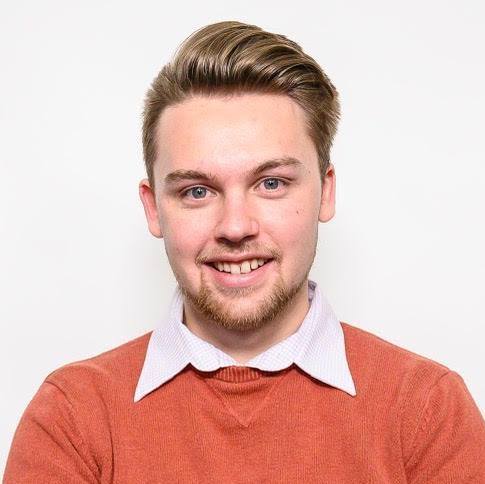 Writer covering the Columbus Blue Jackets for THW since August 2021.
Co-host of the Blue Jackets' focused "Union Junction Podcast" on The Hockey Writers' podcast network.
Also, a radio personality and reporter currently based on Vancouver Island.