COLUMBUS,OHIO– The Columbus Blue Jackets have named former General Manager and two time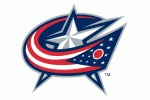 Stanley Cup champion Craig Patrick as Senior Advisor of Hockey Operations. It was announced today by Executive Vice President of Hockey Operations and General Manager Scott Howson.
Patrick, a member of the Hockey Hall of fame, served as the Pittsburgh Penguins Vice President and General Manager from 1989-2006, helping the franchise win back to back Stanley Cups (1991, 1992).
"I am very pleased to add Craig to our organization, " said Howson. "He possesses a wealth of experience, having won two Stanley Cups and two Olympic medals, including gold with Team USA in 1980. His insight and knowledge will be invaluable to the Blue Jackets."
Patrick's playing career consisted of eight seasons in the National Hockey League with the California Golden Seals, St. Louis Blues, Kansas City Scouts and the Washington Capitals. He amassed 72 goals, 91 assists and 163 points in 401 games played.
The Detroit, Michigan native served as an Assistant General Manager and Assistant Coach under Herb Brooks for the 1980 United States Olympic Gold Medal, miracle on ice team.
Craig Patrick will be responsible for advising Scott Howson on trades, free agent acquisitions, and evaluating the organizational depth chart, in terms of prospects.
Responsible for drafting the likes of Jaromir Jagr, Marc-Andre Fleury, Evgeni Malkin, Kris Letang and Sidney Crosby, Patrick is a welcomed addition to the Columbus Blue Jackets with his extensive experience in drafting elite talent.
Patrick, 65, is the youngest member in one of hockey's most famous families. His grandfather Lester was a former goaltender and General Manager of the New York Rangers. His Father Lynn played for the Rangers as well.
The Columbus Blue Jackets welcome the Nashville Predators to the Nationwide Arena tomorrow night for a 7pm meeting.
Follow me on Twitter @ DarrenCoslov
Darren is the Washington Capitals correspondent. He spent the 2010-11 season covering the Atlanta Thrashers and the 2011-12 season covering the Columbus Blue Jackets. Feel free to contact him @ DKoz256@yahoo.com. You can also follow him on Twitter. DarrenCoslov