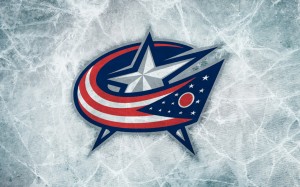 COLUMBUS, Ohio- When the Columbus Blue Jackets lost in a shootout last evening to the Colorado Avalanche, it was their 4th defeat in as many games played in the 2011-12 season. Disappointing to say the least, after an off-season highlighted by the additions of goal-scoring center Jeff Carter and defensemen James Wisniewski. The Jackets are off to their worst start in their 11 seasons of existence in the NHL.
"It's obviously not the way we wanted to start the year. There was a lot of excitement coming into the season about the team. The fans showed that on the first night. If we expect fans to come out and cheer us on and pay their hard earned money to come out here, we need to start putting wins on the board," Jeff Carter said.
Regulation goals by captain Rick Nash and defensemen Radek Martinek were not enough to win in regulation, as Avalanche rookie forward Gabriel Landeskog sent the game to overtime on a late goal in the final frame. Former Blue Jacket defensemen Jan Hejda set up the goal at 19:19.
"A Fluke wrist shot from the point hits somebody and goes in. It's hard to even think about, or find the words right now," Derek Dorsett said.
Avalanche Forwards Milan Hejduk and Matt Duchesne cashed in on the shootout adding to a woeful beginning for the Blue Jackets.
The Blue Jackets managed a single shot in the 3rd period and seemed to have sat back, taking their foot off the gas.
"We got back on our heels. We got a lead and we were trying to protect the lead and we were a little bit afraid of making a mistake," Head Coach Scott Arniel told reporters.
The Blue Jackets, who are without the services of defensemen James Wisniewski while serving his eight-game suspension, have seemed tired, hesitant and inconsistent since the drop of the puck on October 7th.
Are these lackluster signs enough to force General Manager Scott Howson to hit the early panic button?
27 scouts were in attendance for Wednesday nights action against the Avalanche. It's the inevitable that with the stern message from ownership this past summer, Scott Howson simply can't sit comfortably.
As for the players, it's time to play 60 minutes of hockey and make it count towards the win column.
Darren is the Washington Capitals correspondent. He spent the 2010-11 season covering the Atlanta Thrashers and the 2011-12 season covering the Columbus Blue Jackets. Feel free to contact him @ DKoz256@yahoo.com. You can also follow him on Twitter. DarrenCoslov