The St. Louis Blues have shown in the past that they aren't afraid to make a significant trade to make the team better. Being able to pull off large deals was a huge reason why they won the Stanley Cup in 2019.
Two of the recent significant trades bolstered the center position for years to come. The Brayden Schenn deal and the Ryan O'Reilly deal were both wins for Blues' general manager Doug Armstrong.
2021 First-Round Pick
The Blues have shown the willingness to trade first-round picks in the past, they moved their 2019 first-rounder for O'Reilly and another first-rounder for Schenn.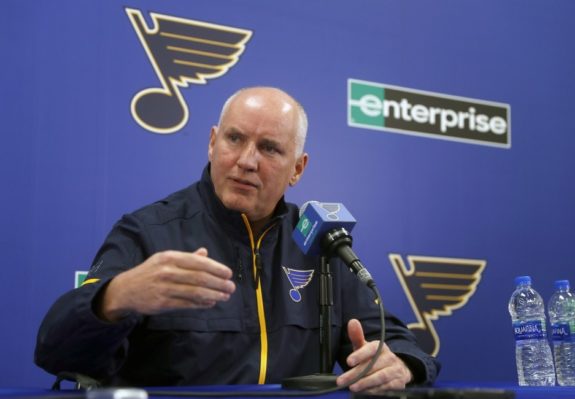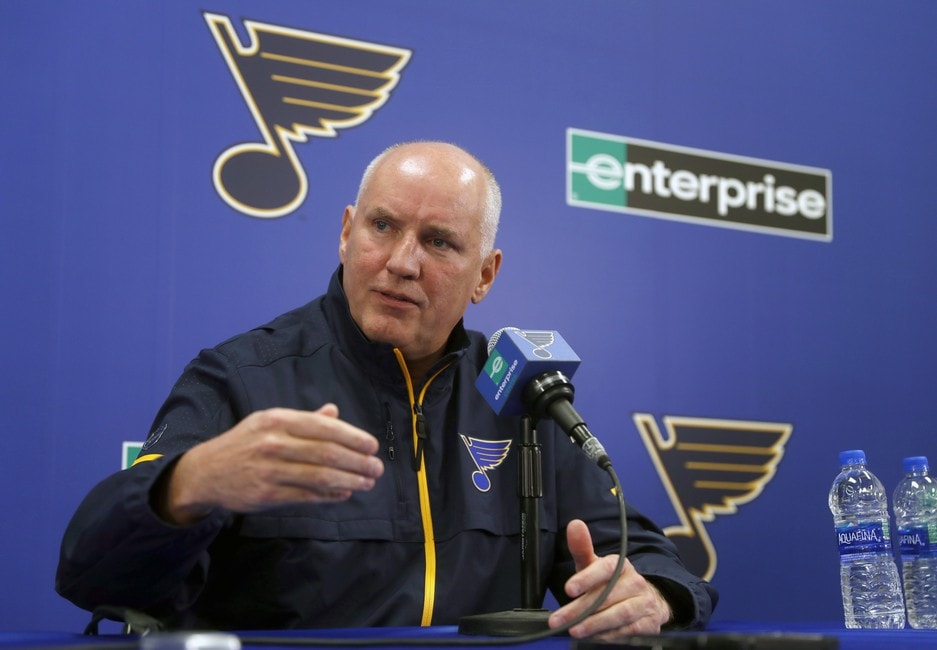 If the Blues plan on being a top-tier team in the league this season, as they should, it makes sense to potentially make a move for a rental.
A rental such as Taylor Hall or Kyle Palmieri could make sense for the Blues, and they could go all-in by using a first-round pick on one of them. I think it would make more sense to use the first-round pick on a player with term left on their contract, though.
Overall, they should definitely be flexible in any possible trade by making their first-round pick for 2021 available, especially since they plan on it being towards the end of the round.
The 2021 draft class does not appear to be as strong in the first round as the 2020 class was, so if they do decide to move the pick, they aren't missing out on a once-in-a-lifetime class.
Klim Kostin
Klim Kostin is one of the Blues' best prospects and is likely ready to get a role for the club in the 2020-21 season. He's tallied two assists in 14 games for Omsk Avangard in the KHL this season. With the Blues' organizational forward depth, they could throw him in as the centerpiece of a major deal for a proven talent.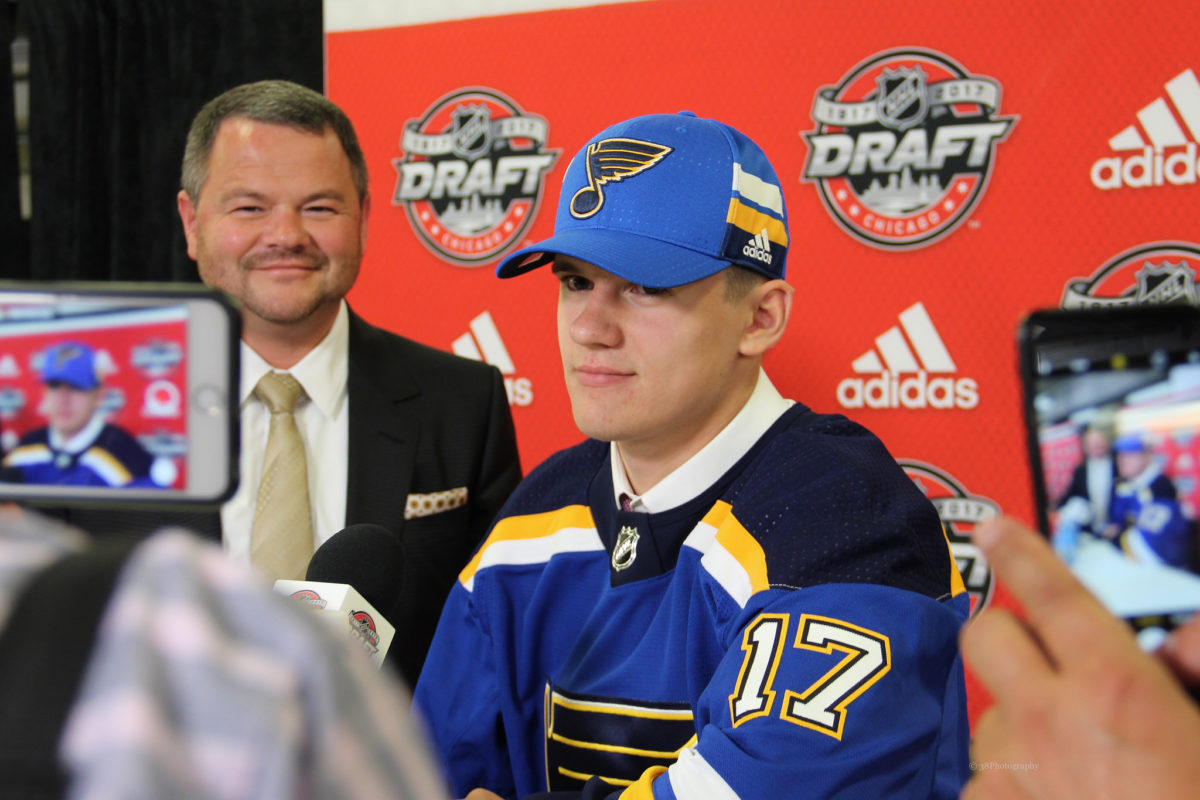 Kostin would only be worth dealing for a proven star veteran without using a first-round pick, in my opinion. The Blues acquired him in the Ryan Reaves deal with Pittsburgh when they received the first-round pick they chose him with.
He's a terrific prospect right now, but it remains to be seen whether he will take the next step at the NHL level. He had his first career NHL goal in the 2019-20 season when he came up for four games.
I assume the Blues will try to let him develop and are unlikely to move him. However, the O'Reilly deal proved they aren't afraid to trade high-quality first-round prospects for proven talent when they moved Tage Thompson.
Overall, I think Kostin is a perfect prospect to be able to move in a major trade. I don't see it happening, though, as the Blues are clearly happy with the team as it stands right now and the economic issues in the NHL are well-documented.
Vince Dunn
This is a tough one, because Vince Dunn has been an excellent offensive blue-liner for the Blues for over two seasons now. He is currently a restricted free agent (RFA) without a contract for the 2020-21 season.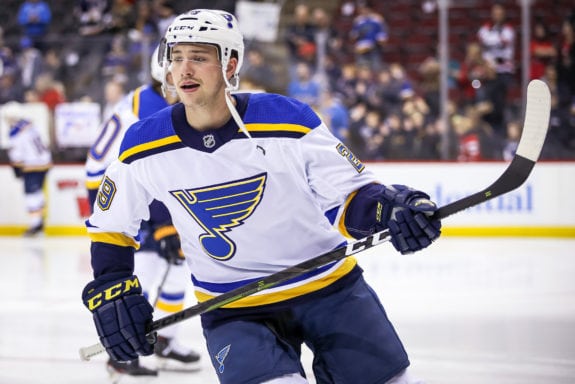 Dunn came into the league with the Blues in 2017-18, and he provided an offensive spark from the back-end. Since then, they've added more offense to their blue line with the additions of Torey Krug and Justin Faulk.
While Dunn is one of the few left-handed shots St. Louis has on the blue-line, he could be a trade candidate or even a player that ends up being taken by the Seattle Kraken in next year's expansion draft.
Dunn is a big asset for the Blues since he can make plays offensively, and he isn't afraid to mix it up with the opposition. I think the Blues would be wise to hold onto a young talent like Dunn, but with the recent moves to the blue line, we could see them move on from their 2015 second-round pick.
The fact that there have not been many rumors on a new deal for Dunn is interesting. I believe that he will be on the team in 2020-21, but I wouldn't be surprised if Armstrong wants to use him in a package to bring draft picks or other assets back to St. Louis.
It will be intriguing to see if the Blues will have Dunn on their protected list for the 2021 Seattle expansion draft. If not, they will either have to give up major assets to prevent Seattle from taking him or simply let him go there, as they did with David Perron and Vegas.
The Blues are an aggressive team when they see a player they want and I believe all of these assets are on the table if a major deal could be made. Armstrong has not been shy about bringing in star players and paying major prices to do so.
---
---