It's impossible to read Ken Reid's new book "Hockey Card Stories" and not be taken back in time.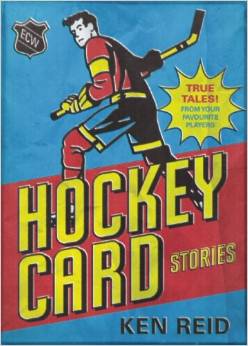 History of the Game Through Cards
An easy and thoroughly enjoyable read, Hockey Card Stories covers 59 individual players from the 1960's through the 1990's. There is a nice mix of Hall of Famers and guys who only played a few games in the NHL. All have been immortalized on at least one hockey card.
What was going through the player's mind when the pictures were taken? How do they feel about being airbrushed or replaced completely by a teammate?
Reid breaks down the stories into 11 chapters beginning with moustaches in "Strike a Pose." Not surprisingly, all four cards were taken in the 1970's and feature players Terry Ruskowski, Glenn Goldup and Bob Paradise and coach Don Cherry. Ruskowski has a great story with Mr. Hockey, Gordie Howe, while Grapes recalls being well accepted by fans and the press in Boston.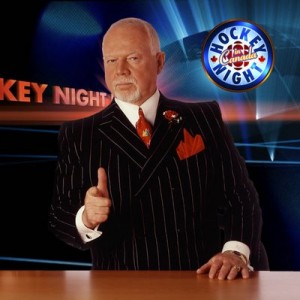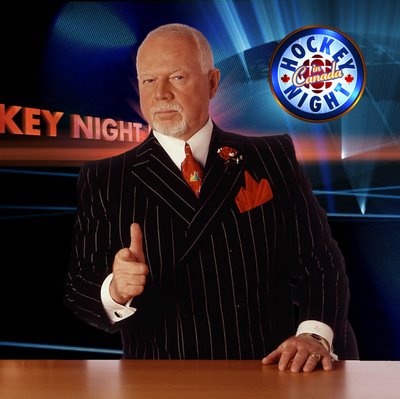 Toughness, WHA and Goalies
"Making It Look Mean" has six players from the 70's and 80's, including Jimmy Mann, Phil Roberto, Bryan Watson, Paul Baxter, Orest Kindrachuk and Garry Howatt. How can one not like Mann with his story of knocking down Mike Milbury, the annoying, know-it-all broadcaster? Watson's recollection of playing alongside the legendary Hall of Famer Doug Harvey is fascinating, as is Baxter's big confrontation with fellow tough guy Chris Nilan and Kindrachuk's fond memories of playing in Philly.
The third chapter covers the WHA: Kevin Morrison, Joe Daley, Norm Beaudin, Mike Antonovich and Mike Pelyk. Morrison relates how his love of big cars began in the 70's and continues to this day while Beaudin shares how he signed with the Jets before Hall of Famer Bobby Hull. Antonovich tells of a great joke involving his hockey card and Hall of Famer Al MacInnis while Pelyk relates his dilemma of having to choose between playing for his hometown going to Cincinnati for a fatter contract.
Then the goalies: John Garrett, with his tale of eating a hot dog during a game, Michel Dion, Corrado Micalef, Murray Bannerman, Ed Staniowski, and Gary Simmons. Dion relates how he took a young Mario Lemieux under his wing as the only other French speaking player in Pittsburgh. Micalef has an unusual highlight card for shutting out the defending Stanley Cup Champions New York Islanders. Bannerman talks about his unique mask and how his name became part of a famous call.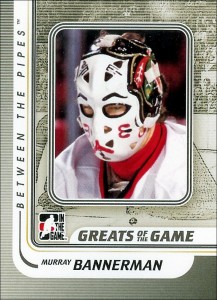 Cool, Airbrush and One-Time Cards
The fifth chapter is "cool" as in fashion "statements" by five players. Pat Hickey remembers what playing in New York in the 70's was like while Dave Lumley hasn't forgotten about playing on the same line as the Great Wayne Gretzky. Billy Harris describes his infamous Cooper helmet, Kelly Hrudey explains his bandanna style, and Randy Moller relates how he transitioned from hockey player to broadcaster.
Seven players highlight the Airbrush chapter: Bill Clement, Dennis Maruk, Rogatien Vachon, Mike Eaves, Bryan Maxwell, Mike Krushelnyski and Ken Linseman. A small head pasted on a too big body describes Clement's and Vachon's cards. Maruk officially changed teams three times in short order, creating havoc for O-Pee-Chee. Eaves credits the late Bob Johnson for becoming an assistant coach with the Calgary Flames in the 1980's and Maxwell recalls how his card has the right name but the wrong Maxwell player in the photo. Krushelnyski has fond memories of playing alongside Gretzky in both Edmonton and Los Angeles while Linseman wonders how he grew so tall on his hockey card.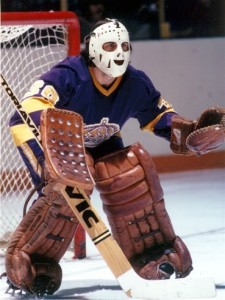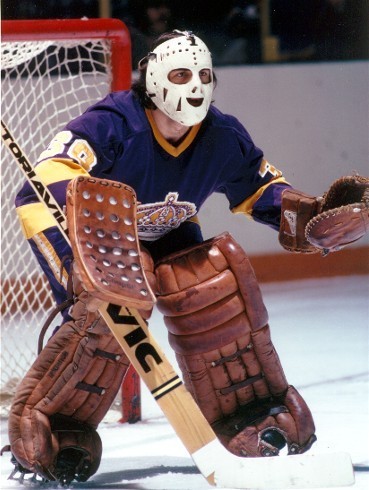 Chapter Seven, entitled "I Had a Card," features five lesser known players with a single hockey card. Chuck Luksa has a great Gordie Howe story, Bill Armstrong discusses his high wrap, and Mark Lofthouse has a queasy tale of the game of his life in Vancouver. Craig Fisher has a fascinating story about his life in hockey while Frank Spring recalls the sacrifices players make to play the sport they loved.
The 80's, Errors, Rookies and Hall of Famers
The next chapter focusses on the 1980's with Jack Valiquette explaining what the heck is on his right ear on his hockey card. Brian Propp remembers playing with and against Gretzky and Lemieux while Merlin Malinowski covers the infamous Cooperalls fashion of the 80's. Bobby Smith explains what was happening at the time his hockey card photo was taken and Curt Brackenbury talks about being the old guy on a young Oilers team.
Then, we have Error Cards, often a case of mistaken identities. The guy on Paul MacLean's rookie card sure doesn't look like the current coach of the Ottawa Senators. Terry Crisp found out how much bigger he was when his picture turned into Don Saleski while Doug Risebrough was replaced, not once but twice, on his card. Steve Ludzik and Steve Larmer were such friends that O-Pee-Chee decided to switch their pictures, so to speak.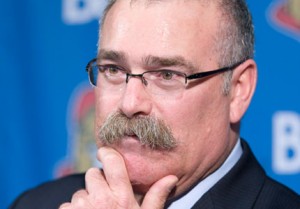 Chapter Ten covers five rookies, including Mike McPhee's memories of playing in Montreal. Derek Smith found his card part of a unique uncut sheet featuring Gretzky's rookie card. Brad Marsh explains why there is no team logo on his card as the Flames moved from Atlanta to Calgary. Brian Bellows recalls coaching at the age of 17 and Dave Reid turned out to be the ultimate hockey player/hockey card collector.
The last chapter covers Hall of Famers such as Bobby Orr and his Team Canada card. Denis Potvin explains why he has no helmet and Bernie Federko talks playing and broadcasting in St. Louis. Other HOFers include brothers Phil and Tony Esposito and Steve Shutt.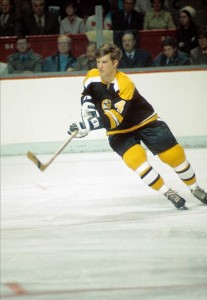 The individuals interviewed for the book come across as down to earth and appreciative of being immortalized on one or more hockey cards. Their stories are fascinating and often humorous.
The book could use more pictures and a section devoted to a "best of" format. There have been so many unique cards over the decades. Some of my favorites include Stanley Cup cards and those covering a specific playoff series or showcasing eventual champions. But perhaps that is a different book altogether.
Mario now covers the Los Angeles Kings and writes other hockey features. He is an experienced journalist who has covered sports and entertainment in daily and weekly newspapers, magazines and online, including thedigitalbits.com/columns/inside-cinema. He is also the co-creator of The Gaffoos, www.gaffoos.com