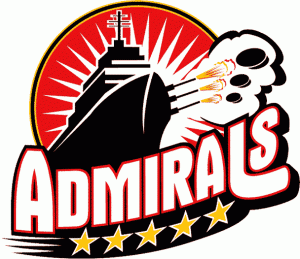 The Anaheim Ducks enter this season with a new ECHL affiliate, the Utah Grizzles. The two organizations came to terms earlier this season.  The Grizzles are led by Head Coach/General Manager Tim Branham who came over from the Reading Royals where he was an Assistant Coach. Branham comes to Utah primed for success having won the 2012-2013 ECHL Championship. Utah's new coach holds ties to Admirals GM Bob Ferguson who coached Branham for 61 games during his tenure with the Augusta Lynx during the 2007-2008 campaign. Branham is slated to make his Grizzles coaching debut on October 18th against the Idaho Steelheads.
With the departure of Associate Coach Mike Havilland to Hershey, the Ducks hired Jarrod Skalde to the vacated Associate Coach position. Skalde graduates to the American League after three successful seasons in the East Coast League with the Cincinnati Cyclones. During his three-year stint in Cincinnati, he aided 68 players to the American League.  It is interesting to note that Skalde competed in 20 games with Anaheim during the 1993-1994 season.  The 42-year-old will make his AHL debut on October 5th when Norfolk opens its season against the Hartford Wolf Pack.
Norfolk's core will be anchored by Trent Yawney who led the team on an amazing second half last season. Yawney's troops were only a few points shy of the playoffs. Also returning is Yawney's longtime player Marty Wilford who serves as Assistant Coach after joining the Admirals coaching staff alongside Yawney in 2012. Wilford spent four seasons playing under Yawney in an Admirals uniform.
If the Ducks affiliates' coaches track records stays true, there will be many more call-ups and championships added to their resumes. They're primed for success.
Follow Ted on Twitter-@bauerhockeydude 
Ted grew up in Virginia. Warren has a passion for the AHL and dishes out articles about the Norfolk Admirals and the AHL. Follow him on Twitter @bauerhockeydude