There seem to be so many younger NHL players who are making an impact in the early stages of the current season. From opening night, when 19-year-old Auston Matthews of the Toronto Maple Leafs made history by scoring four goals in his NHL debut, young stars under the age of 23 continue to produce positive payoffs for their teams throughout the league.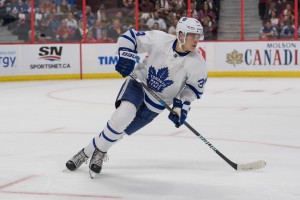 It isn't just this season, the reigning Stanley Cup Champion, Pittsburgh Penguins were led in net by goalie Matt Murray who was 21 years-old when the playoffs started last Spring. Up and down the league, players who haven't reached the age of 23 yet are beginning to make a name for themselves beyond just their team fanbase.
Youth Isn't Wasted on the Young
For the Tampa Bay Lightning this youth movement is abundantly evident with two key players from last year's playoff run – forward, Jonathan Drouin and goalie Andrei Vasilevskiy. Both of these players, like Murray were 21-years old when the playoff run began. Expectations for both Drouin and Vasilevskiy this year are enormous.
This season, the Lightning made a surprise roster move at the end of training camp. Making the opening night roster was 20-year-old Brayden Point. That will happen to a lot of players when you lead your team in pre-season goals and are tied for the team lead in points.
Point was a longshot to make the team but a funny thing happened on his way to training camp. The Lightning had 12 players on World Cup Tournament rosters. So, when camp began, Point was playing without the guys that might have eaten his minutes. Point took complete advantage of the fact that World Cup players filtered into camp as the regular season was about to begin.
Nobody is saying that Point didn't earn his roster spot. Even if it is temporary because when forward Ryan Callahan comes back from his surgical rehab, Point is only one of two players who can be moved to the AHL without going through waivers. Drouin is the other player and it is hard to imagine the Lightning sending Drouin down to Syracuse.
Yet Point continues to make his case. He is playing mostly third line minutes, approximately 16 minutes of ice time per game. Of all the forwards on the team, Point is seventh in ice time. So, beyond the expected minutes of the top-six, Point is leading all the other forwards in playing time. Perhaps, a move to Syracuse for Point is premature.
Brayden Making His Point
His play has earned him some time on the power play. There is little doubt that coach Jon Cooper likes the way this kid never gives up on a play. I have lost count on just how many times Point, with his deceptively quick speed, has caught an opposing player in the neutral zone with an effective backcheck. It is the kind of play that Drouin struggled to make prior to this season and at times earned him a place in Cooper's doghouse. Point avoids that road with his energy, especially on defense.
So far this season, Point has four assists through nine games. While that may not turn any heads, take note that it is good enough to be tied for fifth on the team. In addition, of all the players who are ahead or tied with him total points, none see less ice time than Point.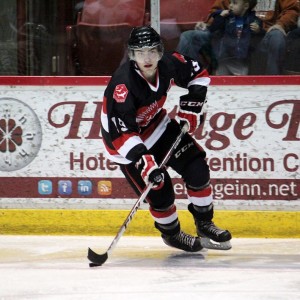 Time will tell whether or not Point has what it takes to be a steady NHL forward. On a team who has made putting the puck on net, this kid is third on the team in shots. Clearly, he isn't shy firing off the puck.
If his early season play is any indication, Point will stay in Tampa for the remainder of the season. Sure, the age old question when talking about young players as to what serves the young player better: third or fourth line minutes in Tampa or first line AHL minutes.
The fact is that Point continues to show that he belongs. Should he continue to do that, there is little doubt that he will stay in Tampa.
Younger players throughout the league continue to make significant impacts for their teams. For Tampa, younger players have been a critical part of the team's success over the last few years. Tyler Johnson and Ondrej Palat made a splash three years ago and continue to be leaders on this team. Nikita Kucherov has been an offensive machine for the last two years and is only 23-years old.
If nothing else, Point has some very good, very close points of reference for success in this league at a young age in the locker room every day. That bodes well for Point not just for this season but for future years.
The good thing about being on a team with such a high-powered offense, Point isn't counted on to lead the team. He can focus on sharpening his overall game. He can continue to impress during those 15-16 minutes a game he is playing. Nose to the grindstone, doing all the little things, lighting the lamp when the chance arises. If Point does all that we'll add his name to all those under-23 stars in the NHL.