After a brief hiatus, the National Hockey League (NHL) announced in July that players will be available for the Beijing (2022) and Milan-Cortina (2026) Olympics. The 2018 Winter Olympics was the first Olympic men's hockey tournament that was played without NHL players since the league began taking a mid-season break to allow players to represent their national teams at the 1998 Winter Olympics in Nagano, Japan.
While the lack of NHL players put a slight hiccup in Canada's dominance in the men's tournament — a bronze medal after winning gold in the 2010 and 2014 Winter Olympics — it also gives Hockey Canada a chance to pass the torch to the next generation. Steve Yzerman led Team Canada to back-to-back gold medals and now can repeat the success he had in transitioning a front office to continue their championship ways — by advising Hockey Canada to hire Julien BriseBois as their next general manager.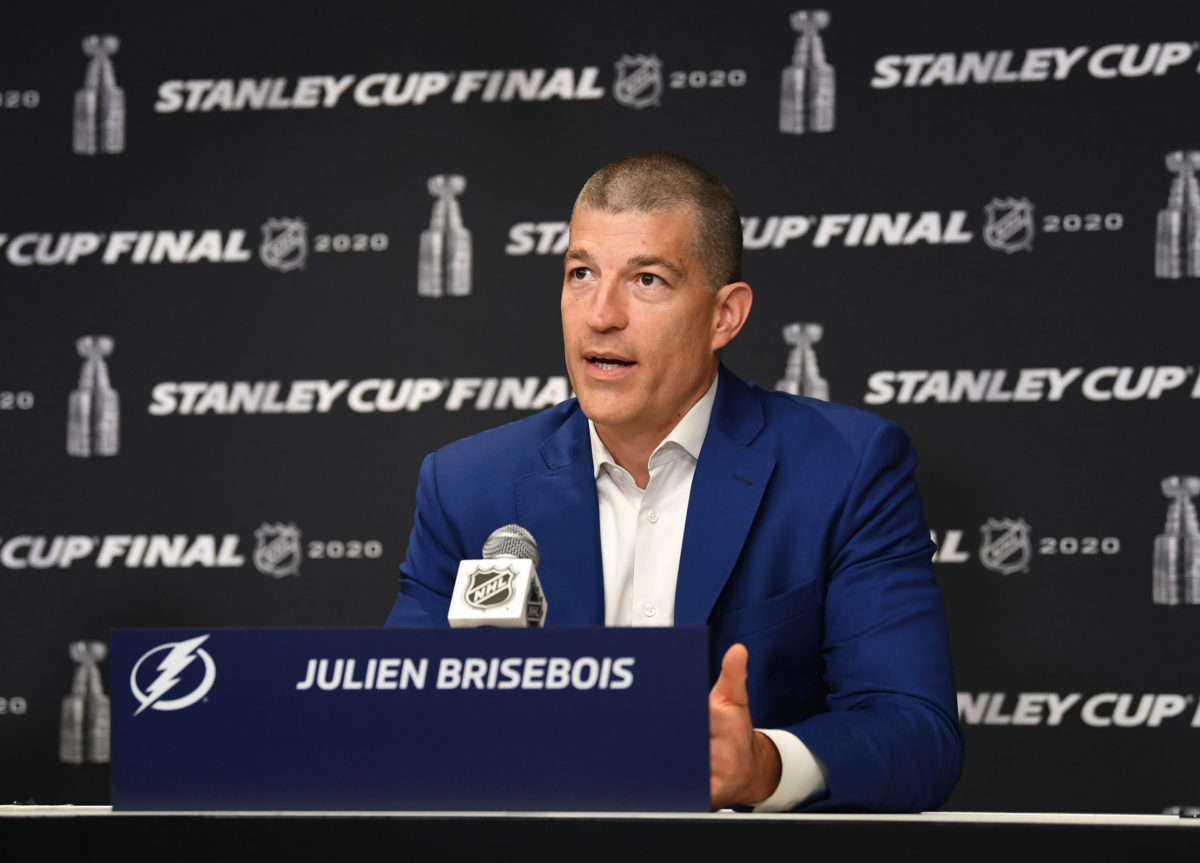 BriseBois has shown that he is more than capable of taking a foundation laid by Yzerman and utilizing it to build upon the team's success. While there is an argument that Hockey Canada could ask Yzerman to come back in pursuit of his third gold medal as GM, he is going to have his hands full in Detroit trying to rebuild the Red Wings over the next couple of seasons.
Out with the Old
Since the announcement of NHL players in the next Olympics, there has been much excitement about what team rosters will look like and potential lineup combinations. By most accounts, the Canadian team is going to look younger than it has in past years that featured NHL players on the national team roster.
This youth and inexperience at the Olympic level will need a coach that will get the most out of their players and not cause the game to become about himself — as Mike Babcock did in Toronto. Part of the core of the expected roster for Team Canada are players from the Maple Leafs team that chased Babcock out of town — creating a source for the potential drama that can be cancerous for a team in a tournament format.
One coach that BriseBois could easily tap to lead Team Canada — someone who has won at every level he has coached at, has experience with Team Canada at the World Championships, and has a great working relationship with BriseBois — would be Jon Cooper. Think about it — BriseBois taking over a team that was structured in Yzerman's image with Cooper at the helm would almost certainly make Canada the favorite to win gold in Beijing.
Cooper already has experience with a lot of the guys projected to make the 2022 roster when he led Mitchell Marner, Mark Scheifele, and Nathan MacKinnon to a silver medal at the 2017 World Championships — as well as Connor McDavid and Morgan Rielly as an assistant with Team North American during the 2016 World Cup of Hockey. Add Sidney Crosby, Brad Marchand, and John Tavares to the arsenal at Cooper's disposal and Team Canada would have the potential for one of the most dangerous power-play units of all time.
Familiarity and Chemistry
Cooper has proven that he is able to come into a team that has superstar power and put egos aside to work toward a common goal — joining a team lead by Martin St. Louis and Steven Stamkos and guiding them back to the playoffs after missing the postseason the previous two seasons.
Speaking of Stamkos, he and Brayden Point are also expected to make the 2022 Team Canada roster — and projected to play together — two players that Cooper knows better than anyone. Having Point and Stamkos together on the third line would give Team Canada instant chemistry that would overpower every other third line in the tournament.
Cooper also has familiarity with other team's top players — something Babcock is unable to do while unemployed in the NHL. The Lightning feature Victor Hedman — the top defenseman for Sweden and possibly the top defenseman in the tournament — and Russian superstars Nikita Kucherov, Mikhail Sergachev, and Andrei Vasilevskiy. Seeing these players every day in practice over the next two seasons will give Cooper — and ultimately Team Canada — an advantage when they likely face Sweden or Russia in the knockout round.
In a tournament setting when days between games and time to prepare for the next opponent are in short supply, it goes a long way for a coach to have familiarity with the players they are preparing to play against. Not only having that experience and knowledge of how certain players act and react in situations but being able to adjust for it on the fly would give Cooper an advantage over other coaches in the same situation.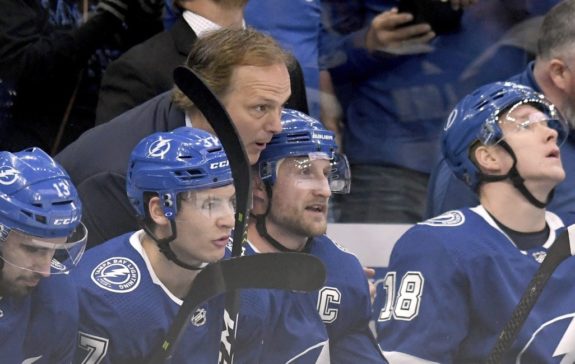 This past postseason played out like an Olympic tournament — quick turnaround between rounds and the team confined to a communal living space — and Cooper proved that he and his team were built for the grind. Not only did the Lightning come out ready to play in games that were meaningful off the jump — they did so in dominating fashion.
A Chance to Continue the Legacy
The main reason a BriseBois-led Team Canada should hand the reigns to Jon Cooper would be to allow him to continue his legacy as one of the greatest coaches of his era. Cooper has won at every level he has coached — winning championships in the North American Hockey League (NAHL), United States Hockey League (USHL), and American Hockey League (AHL) — before winning a Stanley Cup with the Lightning this past season.
His lone attempt as head coach at the international stage saw his Canadian team finish second at the 2017 World Championships — losing to Hedman and Team Sweden in a shootout. While that team featured a few of the players that are likely to headline Canada's roster in 2022, a roster that includes Alex Pietrangelo, Drew Doughty, and Carey Price on the back end would give Cooper his best chance at winning a gold medal and thus solidifying his place as one of coaching's elite.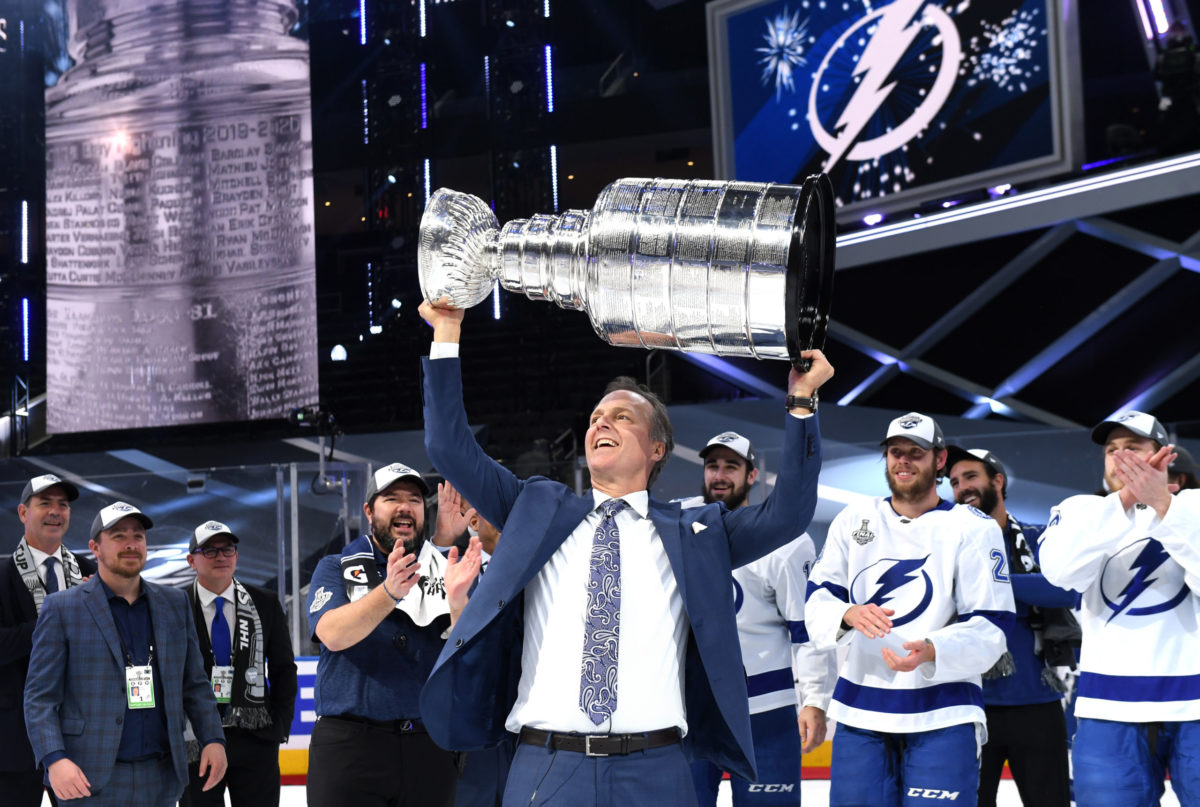 With the 2022 Beijing Olympic games more than a year away, the only thing that is certain is that Canada will most likely be the team to beat. Yzerman set the stage with back-to-back gold medals before the NHL decided to withhold its players from competition but — with the Red Wings deep in the middle of a complete rebuild — it would be best for Hockey Canada to look in a new direction for the upcoming Winter Olympics. As was proven this past 2019-20 NHL season, Team Canada should follow in Yzerman's footsteps and trust the future of their program to BriseBois and Cooper.
---
---