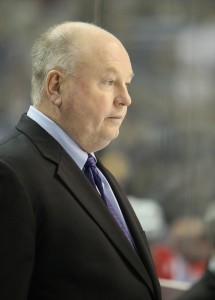 On Tuesday, Bruce Boudreau will lead the Anaheim Ducks into the city of Philadelphia to face the most penalized team, the hard nosed Flyers, who are riding a two game winning streak. Furthermore, Boudreau is no stranger to hard nosed teams as he was part of a team early in his career as a player that was so accustomed to dropping the gloves in a moments notice.
Bruce Boudreau started his minor pro career in the North American Hockey League with the Johnstown Jets in 1975-76. He played just 43 games with the Jets, however Boudreau became very acclimated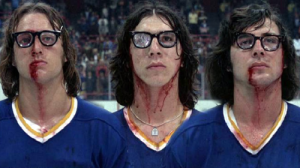 to old time hockey in Johnstown. During the 1975-1976 season, Boudreau got to witness first hand the makings of the classic cult movie, Slap Shot. The Johnstown Jets were a tough team, led by Steve and Jeff Carlson, and Dave "Killer" Hanson. While Steve and Jeff were tough customers, Hanson was a guy you actually wanted to avoid on the ice as he accumulated over 300 penalty minutes during the season.
The Flyers as we know are the most penalized team in the NHL and lead the league in penalty killing situations. Unfortunately for the Ducks, they have one of the worst power play efficiencies in the league, but will be sure to get a few opportunities against the Flyers who continuously take stupid penalties. You also have to consider that the Ducks have only played 12 games and in those 12 games, they're 9-3. A great start for any team, especially for a team that is struggling so much on the power-play. Another factor to consider is that this team is missing two key players in Bobby Ryan, who was traded to the Senators, and Sheldon Souray, who is out with an injury.
Past or present, Boudreau has seen the toughest of customers as a player and as a coach. As a player, Boudreau played pro hockey from 1975-76 to 1991-92 in the NAHL, WHA, NHL, CHL, AHL and IHL. He appeared in 141 NHL regular season games with the Toronto Maple Leafs and Chicago Black Hawks. As a coach, Boudreau has been coaching since 1990-91 and although a Stanley Cup has eluded him since his NHL coaching career began in 2007-08, Boudreau has the Ducks off to a fast start, led by Ryan Getzlaf and Corey Perry.
Getzlaf and Perry are the franchise players for the Ducks who at a time were thought to being traded, they are the links to their Stanley Cup win and anchors on the team's top line. While Getzlaf is a solid player, Perry is the rock of this team. Over the last six seasons, Perry is the only player in the league with at least 180 goals, 360 points and 400 penalty minutes. On Tuesday, Getzlaf and Perry will be looking to improve on their power-play against the undisciplined Flyers and lead the Ducks to an important road win.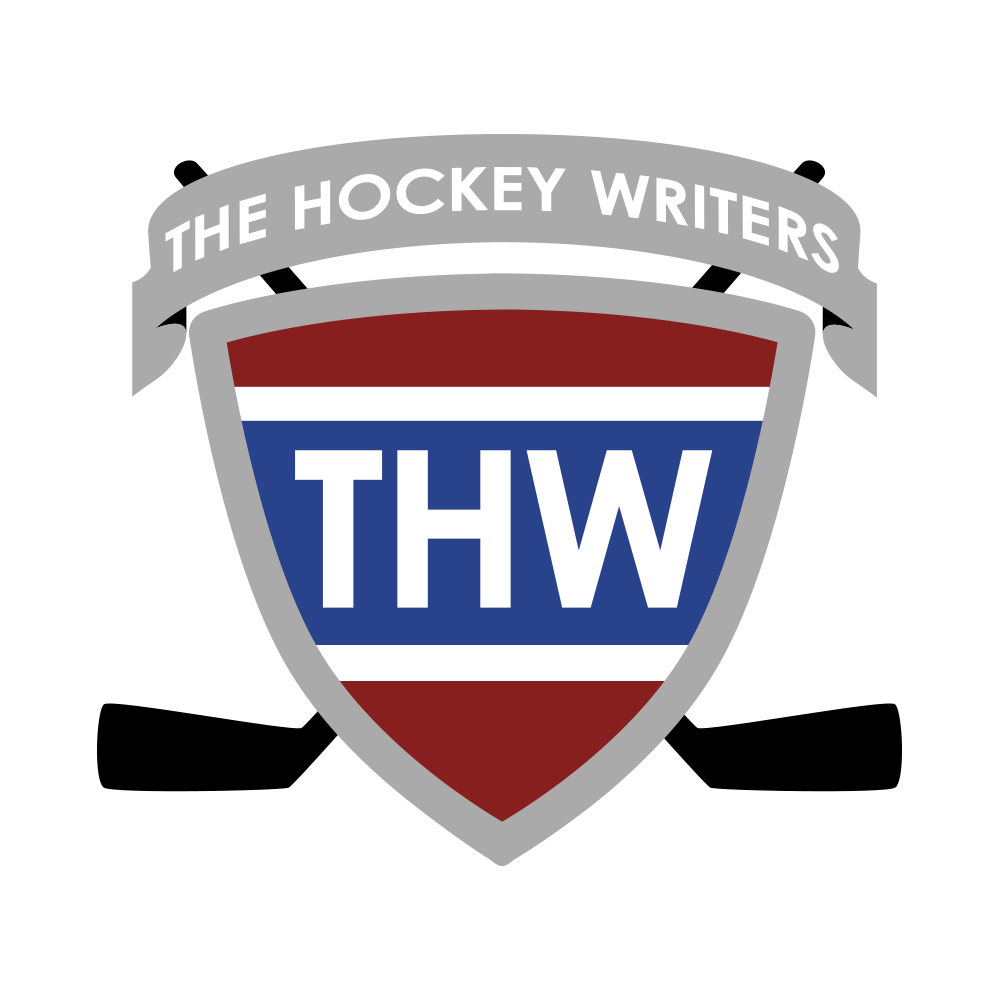 The Hockey Writers is:
1) A top-tier hockey media company delivering a top-notch, in-depth look at the NHL
2) A collective of some of the best hockey writers anywhere
3) A multimedia provider with daily podcasts and YouTube shows
4) Well-respected and widely-cited NHL prospect and draft resource