Welcome to The Hockey Writers' 2023 Free-Agent Targets series for the Boston Bruins. During it, we will be looking at a handful of free agents from each NHL team who the Bruins should consider pursuing this summer.
---
---
In this latest edition of the series, we will be focusing on the Edmonton Oilers. Edmonton has a handful of forwards who could be solid and affordable options for the Bruins to consider. Let's discuss them now.
Derek Ryan
The Bruins are likely going to be hunting for affordable bottom-six forwards this offseason. This is especially so when noting that Tomas Nosek, Garnet Hathaway, and Nick Foligno are all pending unrestricted free agents (UFA), and it's unlikely that Boston will be able to bring them all back. As a result, one Oilers free agent who could make sense for them is veteran center, Derek Ryan. The 36-year-old is coming off of a decent season, as he had 13 goals, 20 points, and a plus-11 rating in 80 games. Adding his secondary scoring and solid defensive play to Boston's bottom six would be beneficial.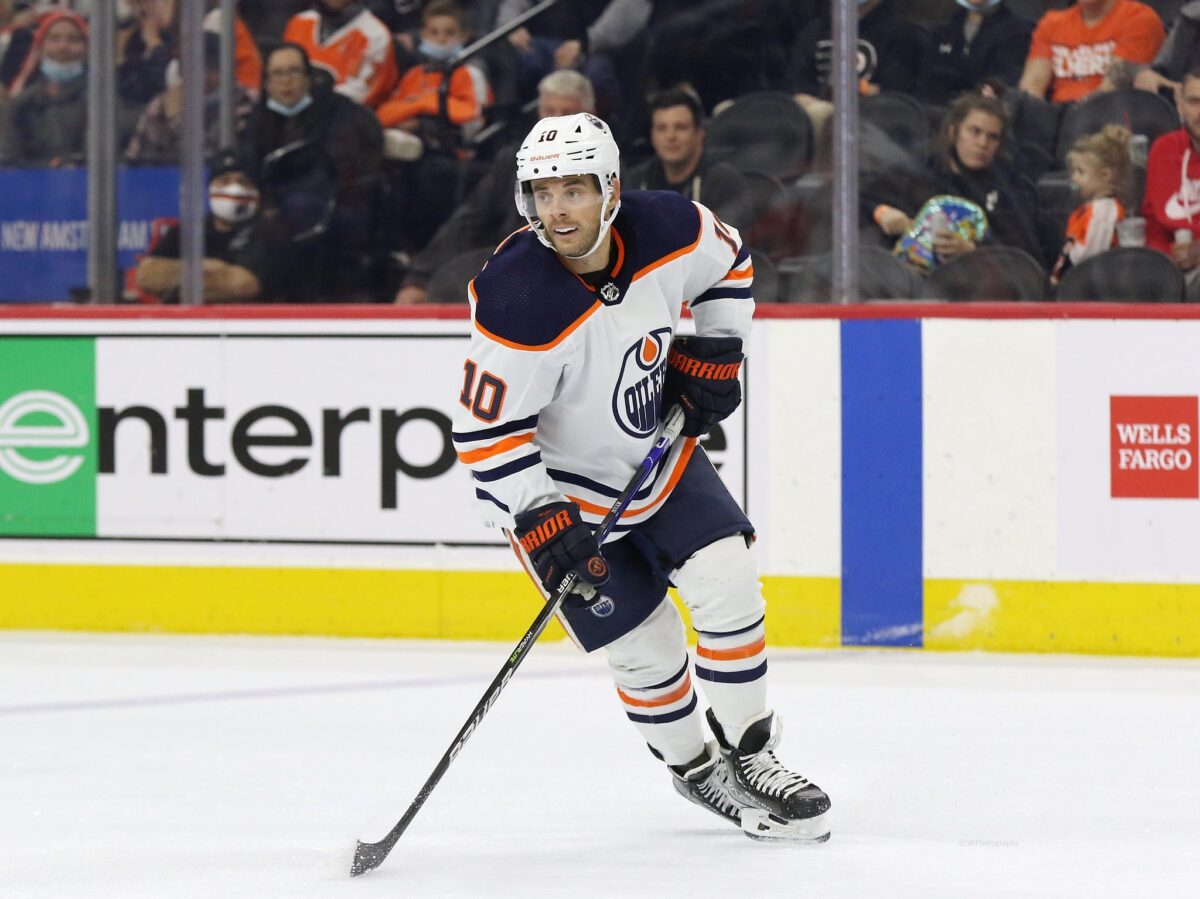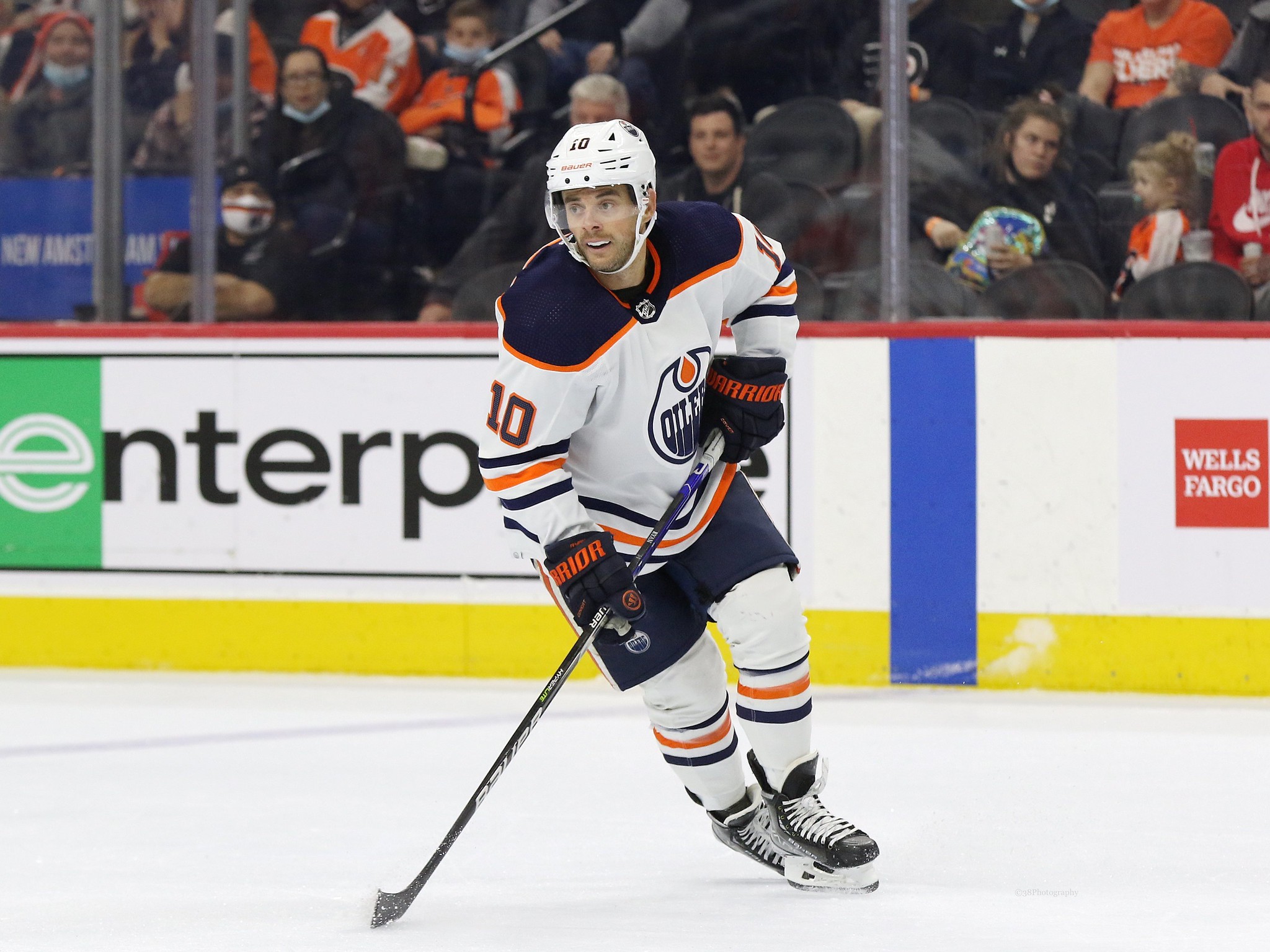 When looking at Boston's current lineup, it is fair to argue that Ryan would be a good option for the club's fourth-line center role. However, he also offers versatility and can play right wing, so he could work on their third line as well. With that, Ryan would also be a candidate to play on Boston's penalty kill because of his effective defensive play. Overall, he would be a decent addition if signed to a cheap one-year deal.
Mattias Janmark
Another Oilers' free agent who would make sense for the Bruins is Mattias Janmark. The 30-year-old displayed this season that he can provide solid production in limited minutes, as he had 10 goals, 25 points, and a plus-9 rating in 66 games played. Bringing in a player who can chip in offensively while playing bottom-six minutes would be excellent for Boston.
---
Latest News & Highlights
---
Perhaps what is most appealing about Janmark is that he can play all three forward positions. With the Bruins likely to lose multiple forwards this offseason, this element of Janmark's game would make him a notable addition. When thinking of a specific spot for him in Boston's lineup, it is fair to argue that he would work quite nicely on their third line. With that, he would be an excellent addition to their second power-play unit.
Nick Bjugstad
The Bruins should look to improve their depth down the middle this summer. Patrice Bergeron and David Krejci both could retire, while Nosek is a pending free agent. As a result, if they lose any of those three, another Oiler who the Bruins should consider pursuing in free agency is Nick Bjugstad. The 6-foot-6 center had a strong season split between the Arizona Coyotes and Oilers, posting 17 goals, 29 points, 168 hits, and a plus-13 rating in 78 games. His mixture of secondary scoring, size, and physicality would make him a wonderful addition to Boston's bottom six.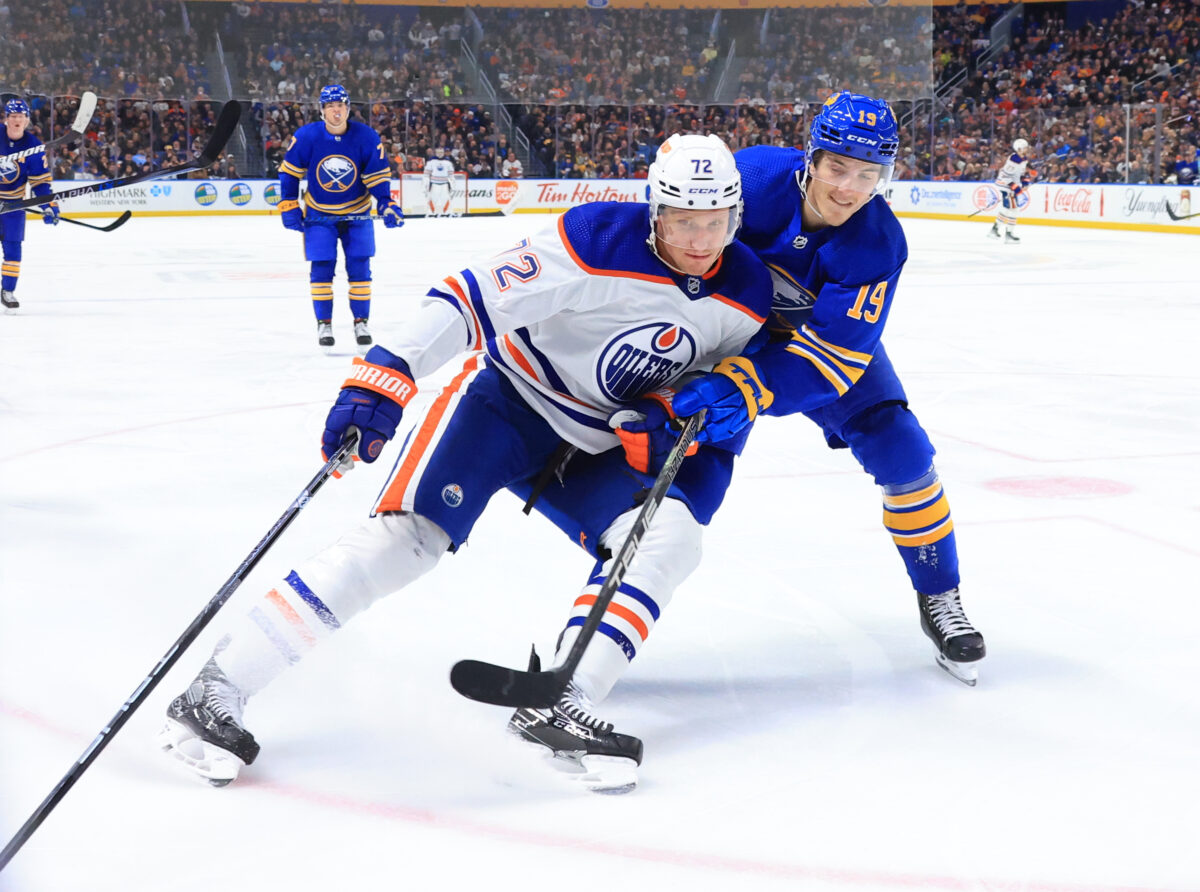 When thinking of a specific role for Bjugstad, that would be dependent on what Bergeron and Krejci decide to do this summer. If they both come back, Bjugstad would work perfectly as the club's fourth-line center. Yet, if one or both of them retire, he would be an option for the 3C role. With that, Bjugstad's net-front presence ability would make him an option for Boston's power play. He would also be a clear candidate for penalty-kill minutes as well.
Related: Bruins' 2023 Free-Agent Targets: Toronto Maple Leafs
The Bruins have some decent options from the Oilers worth targeting in free agency this summer. Out of the trio, Bjugstad appears to be the best fit, but adding either Janmark or Ryan also has the potential to be beneficial. We will need to wait and see if the Bruins bring any of these three in this summer.