Going into a new NHL season, there are always realistic and unrealistic expectations for what your favorite team will accomplish that year. While every team has aspirations to win the Cup, the reality is that only one team will and 31 other teams will not. But just because a team doesn't win the Stanley Cup that doesn't always mean that there weren't moments of success.
Related: 3 Bruins' Early Trade Candidates 2022-23
For the Bruins, there are several things that could happen this season and be considered successful even if they don't win the Stanley Cup. A lot of these things that would look like success for the team in 2022-23 are similar to past seasons. They still need consistent scoring depth. This year especially, they also need to see more young players making the roster and transforming into key contributors.
Eight Players Scoring More Than 50 Points
While some guys have stepped up at periods throughout the season in past years, the Bruins have struggled to find consistent scorers outside of Patrice Bergeron, David Pastrnak, and Brad Marchand. Last season, they only had five guys on the roster score more than 50 points: Marchand, Pastrnak, Bergeron, Taylor Hall and Charlie McAvoy.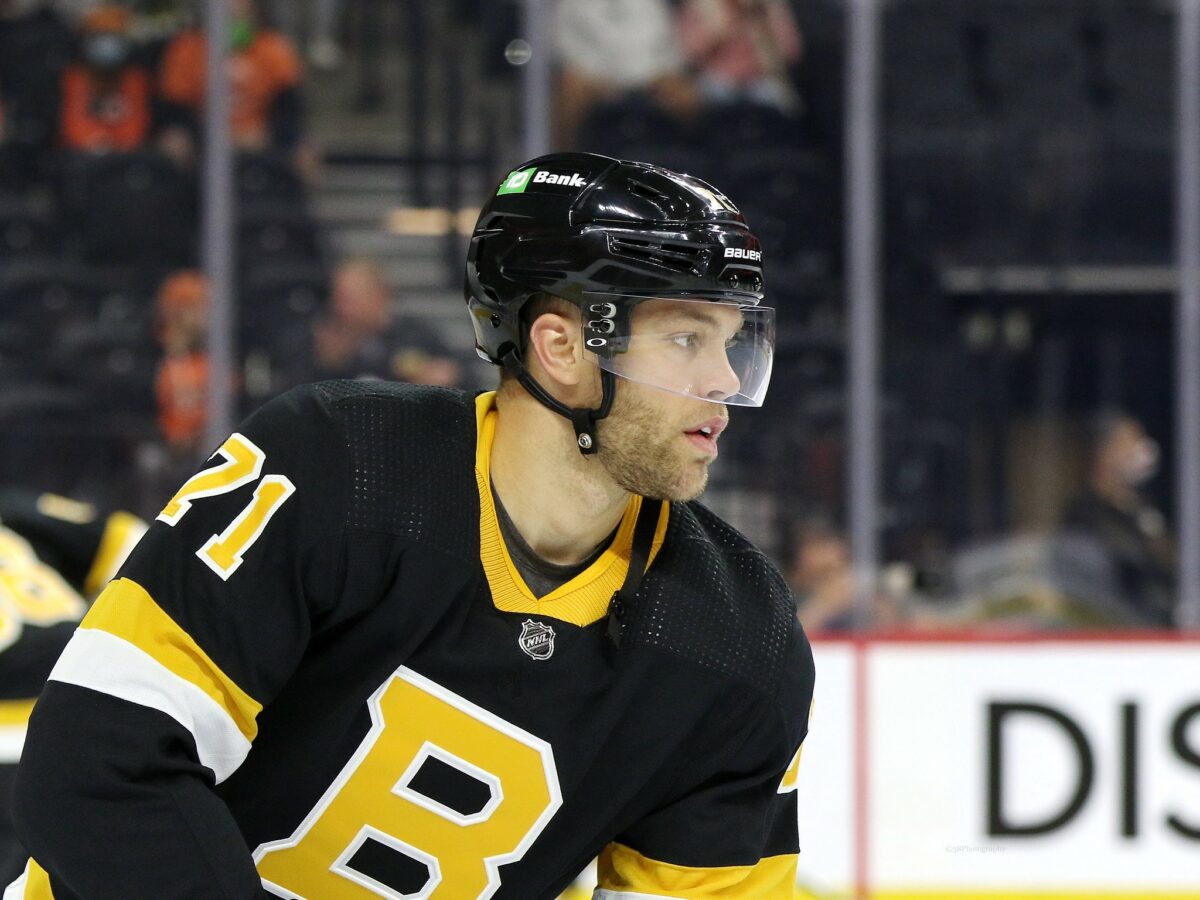 With the return of David Krejci this upcoming season, the Bruins should be stronger down the middle. There is the potential to give him a chance to play with Pastrnak or to reunite the line with him, Craig Smith, and Hall that had great success after the 2021 Trade Deadline. In addition, with Marchand set to miss the start of the season, guys like Jake DeBrusk will have the opportunity to get some major minutes on the top line. 
Getting more guys up above the 50-point line and having consistent contributors would make this a much better team than the one that exited the first round of the playoffs this past spring. It would be a huge win for the Bruins after years of depth scoring plaguing them.
Three Defensemen Scoring More Than 20 Points
Along with the previous points, getting more contributions from the blue line would go a long way to helping the team's depth scoring. McAvoy has made huge strides in his offensive game in recent seasons, but otherwise, the Bruins have struggled since the departure of Torey Krug in 2020.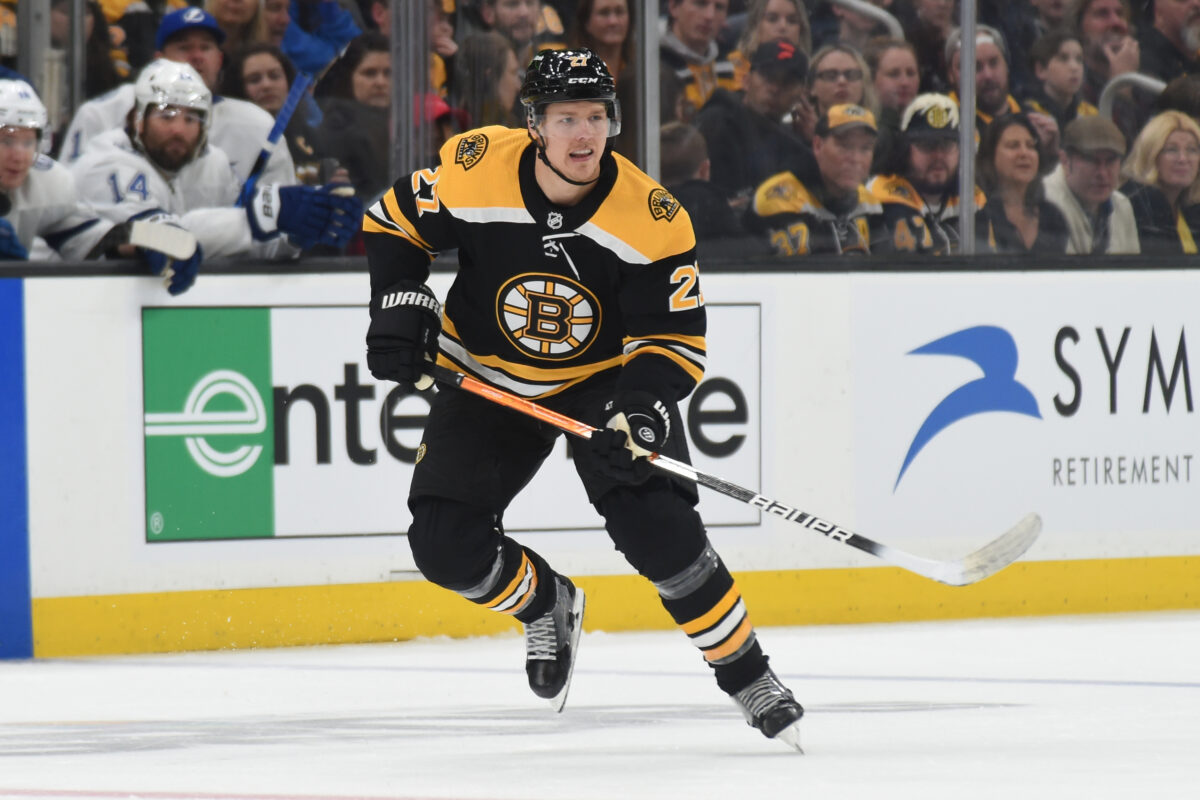 Last season, only McAvoy and Matt Grzelcyk scored over 20 points. They're both set to miss time this season, so other guys are going to have to step up. Hampus Lindholm had five points in his 10 games with the Bruins last season and should be a candidate to get over 20. Brandon Carlo also had 15 points last season and since he'll have more responsibility due to injuries to start the season, he should have a chance to really work on his offensive game in 2022-23. 
Two Rookies Becoming Members of Full-Time Roster
The Bruins are very lucky that they were able to re-sign Bergeron and bring back Krejci this offseason because things were looking incredibly bleak on offense right after the season ended. With very little cap space and a weak prospect pipeline, strength down the middle was going to be a real question mark going into the season.
The Bruins have bought themselves another year with the new signings, but the team still needs to start committing to youth and it should begin this season. Jack Studnicka needs to get some legitimate minutes and if the Bruins aren't convinced he's going to have a spot in Boston, they should cut their losses and swap him for another prospect. Forward Oskar Steen and defenseman Jack Ahcan are also both coming off great seasons playing for the Providence Bruins in the American Hockey League (AHL).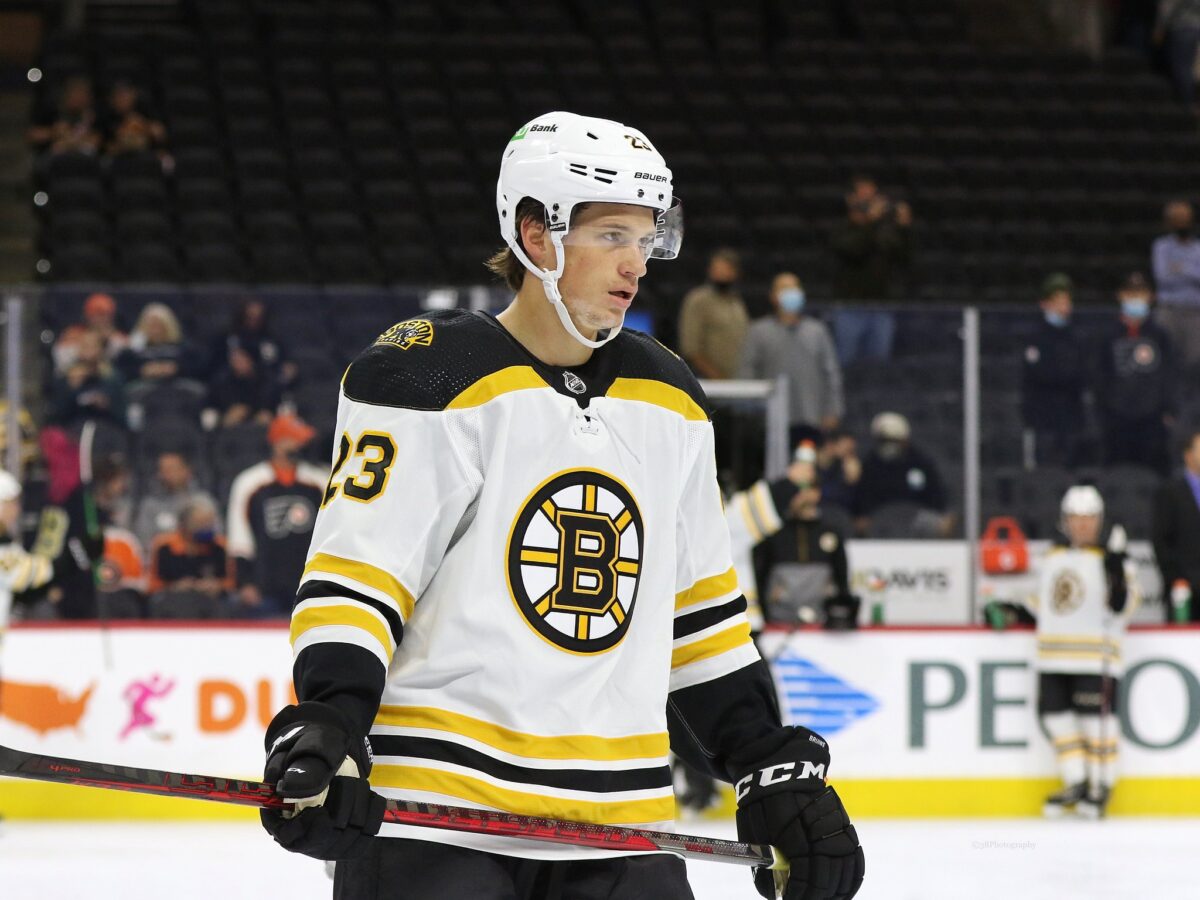 If the Bruins could come out of this season with at least two rookies as full-time NHLers, that would be a huge victory for this team going forward. As I've mentioned before, the team already has the makings of a pretty solid core for seasons to come between Pastrnak, McAvoy, Jeremy Swayman, and Lindholm. But they need to start trying to figure out how they are going to build around them. They never quite figured that part out in the second half of the careers of their previous core (Bergeron, Marchand, Zdeno Chara, Tuukka Rask & Krejci) and cannot continue the same mistakes. Otherwise, some of those guys may not stick around for long. 
The Bruins need to get younger and a big part of evaluating how successful they are this season outside of winning a Stanley Cup will hinge upon their ability to start incorporating youth into their lineup. 
2022-23 Will Be Tough for Bruins
Looking around the Atlantic Division, this upcoming season will not be easy for the Bruins. None of the other playoff teams from this past season (Tampa Bay Lightning, Toronto Maple Leafs & Florida Panthers) took a giant step backwards and teams like the Detroit Red Wings and Ottawa Senators brought in some pretty big names and on paper, are looking much better. 
While the Bruins have added a young center in Pavel Zacha, who may see a big improvement this season with the change of scenery, and brought back Bergeron and Krejci, they really aren't that different from the team that exited the first round of the playoffs in May. While the expectation in Boston continues to be making the playoffs, there is a little more doubt than there has been in the past. 
Related: 3 Bruins Who Could Make or Break the Start of the Season
Success isn't always a Stanley Cup (as much as all us hockey fans wish it would be). It can be measured in other ways and sometimes, a good season can simply be one where a team starts to position themselves to be a legitimate contender in the future. For the Bruins, getting more offense out of their roster and incorporating rookies into their lineup this season would go a long way to preparing for a future beyond the likes of Bergeron, Marchand, and Krejci. 
When this past season ended, there was very little hope or excitement for the future of the Bruins. There were games in 2021-22 where Marchand and Bergeron were absent and the results were…disheartening, to say the least. If no matter when the Bruins' 2022-23 season comes to an end, there is at least a decent semblance of hope or excitement for future seasons based on what was shown this year, then that would be a huge success.
---
---
---
Latest News & Highlights
---