In this latest edition of Boston Bruins News & Rumors, are the Bruins going to make a late-summer push for Winnipeg Jets star center Mark Scheifele? In other news, an unspecified team reportedly sent the Bruins a strong offer for star goaltender Linus Ullmark. Lastly, Jesper Boqvist was a quiet signing made by the Bruins earlier this offseason, but can make an impact for them in 2023-24? Let's discuss all of this in today's (Sep. 5) Bruins News & Rumors column.
Bruins Could Make Another Push for Scheifele Before Season
Throughout the entirety of this offseason, the Bruins have been connected to Scheifele. Things only heightened on that front since Patrice Bergeron and David Krejci retired. The Bruins' limited cap space and weak prospect pool have made it difficult for them to replace them with a player like Scheifele this summer. However, Mike McIntyre of the Winnipeg Free Press believes that the Bruins could make a final push for Scheifele before the 2023-24 begins.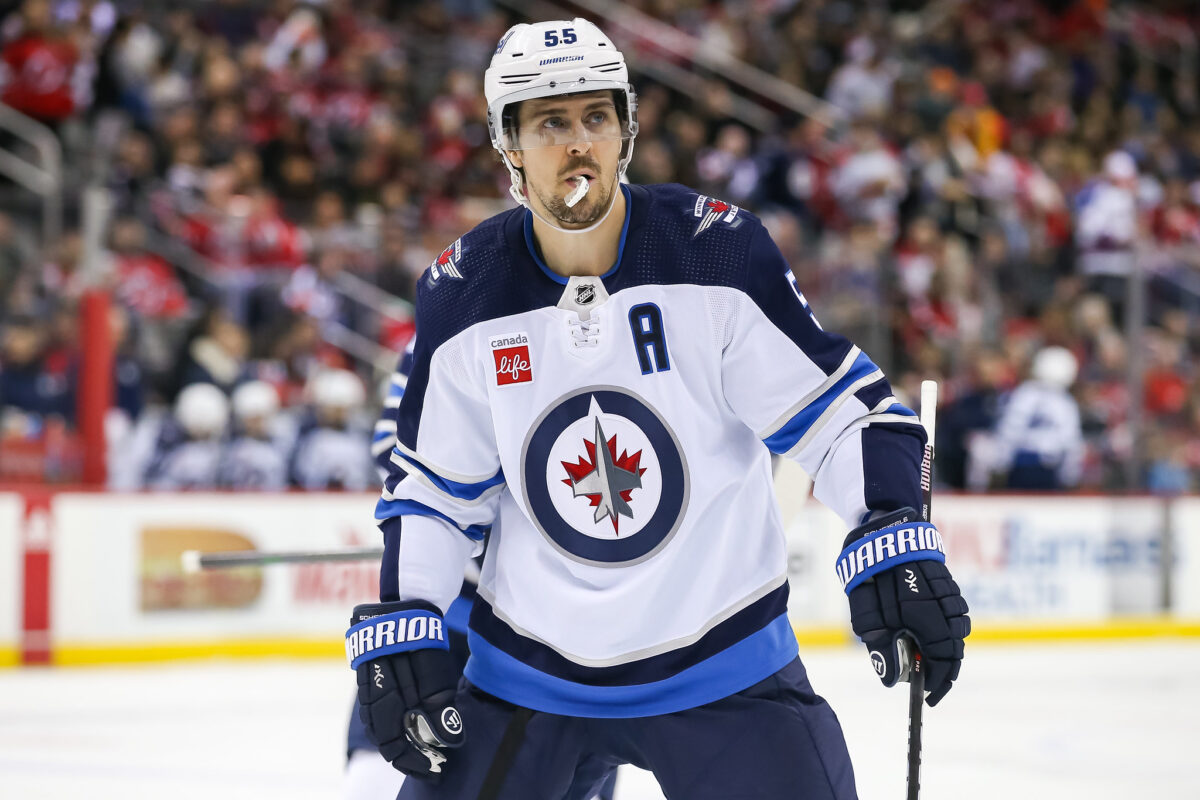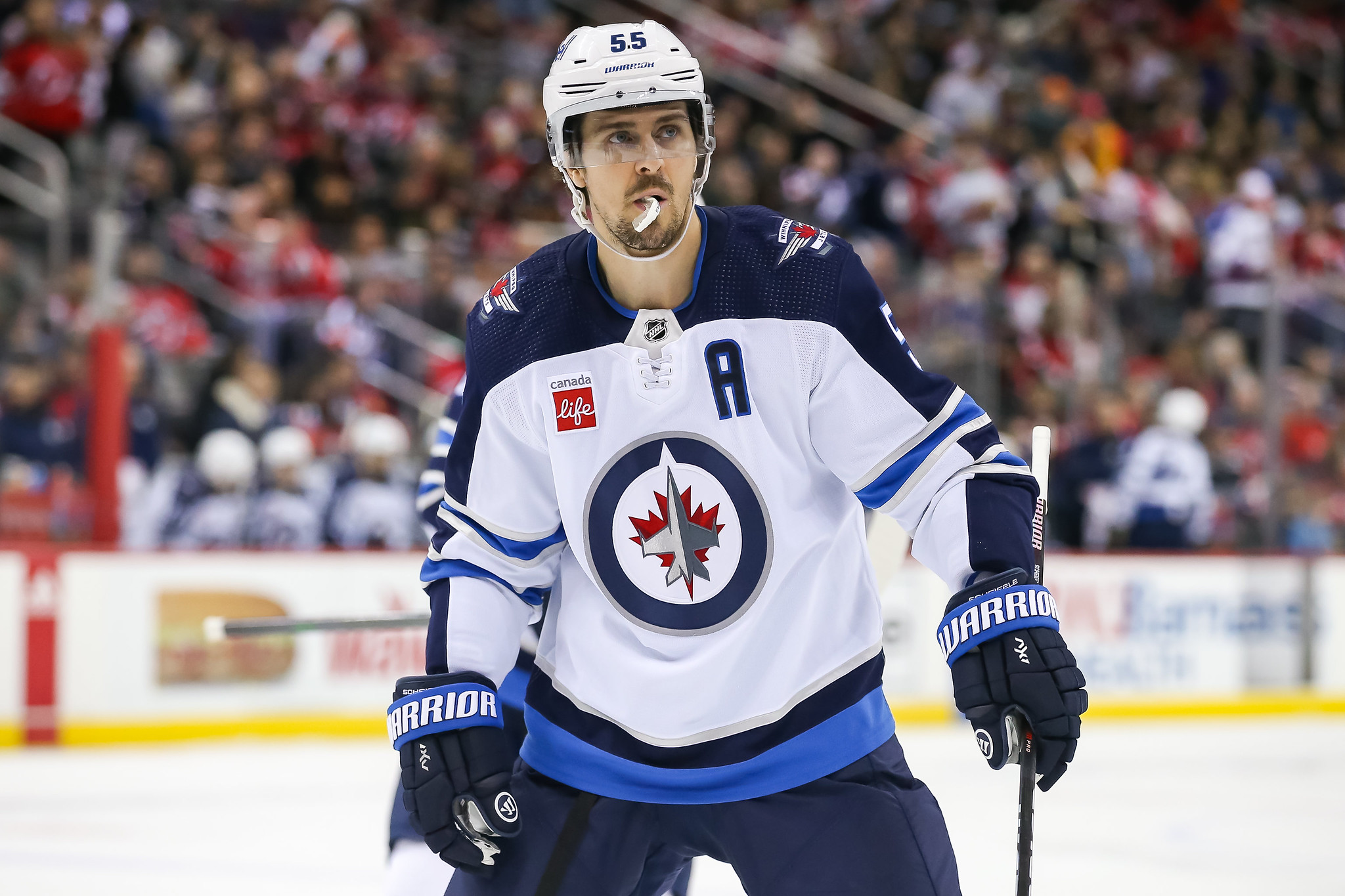 Scheifele is exactly the kind of center that the Bruins need right now. Heading into the 2023-24 campaign, Pavel Zacha and Charlie Coyle are their top centers. This is concerning for a team with playoff aspirations, so adding a star like Scheifele makes sense in theory. He would immediately be their best option for the 1C role and top power-play unit if acquired. However, as noted above, the Bruins' limited trading assets and cap space trouble would make such a move challenging to complete.
Related: Former Bruins Still Looking for New Homes in 2023-24
Bruins president Cam Neeley also said to reporters earlier this offseason that he wants to "bolster" the center position before the start of the season, so a final push for Scheifele certainly is possible.
In 81 games last season with the Jets, Scheifele posted 42 goals to go along with 68 points.
Bruins Received Fair Offer for Ullmark This Offseason
In a recent article for 98.5 The Sports Hub, Ty Anderson wrote that a team sent the Bruins a "fair, market value" offer for Ullmark. However, Anderson also quickly noted that this potential Ullmark trade would have required the Bruins to make another move that did not occur. Furthermore, Ullmark would have needed to approve the trade by waiving his no-trade clause (NTC).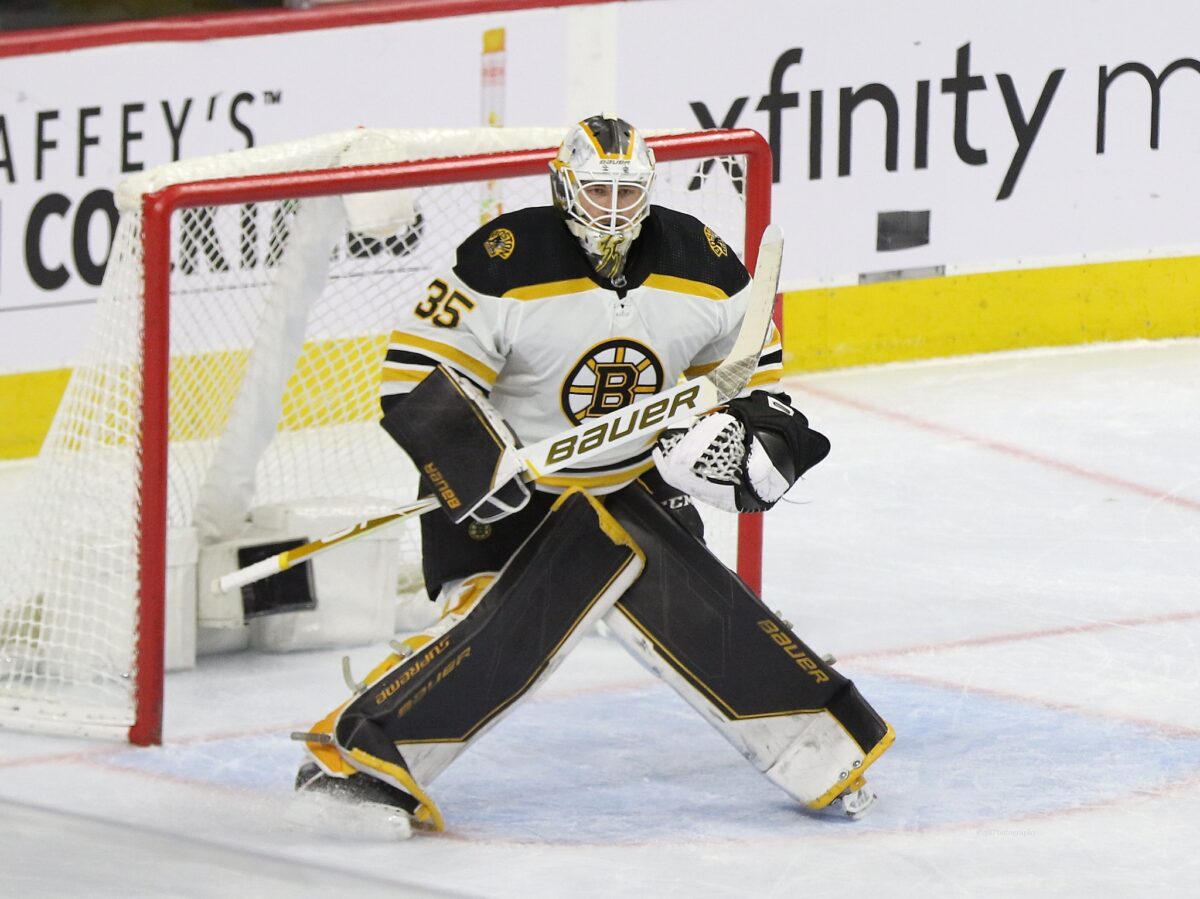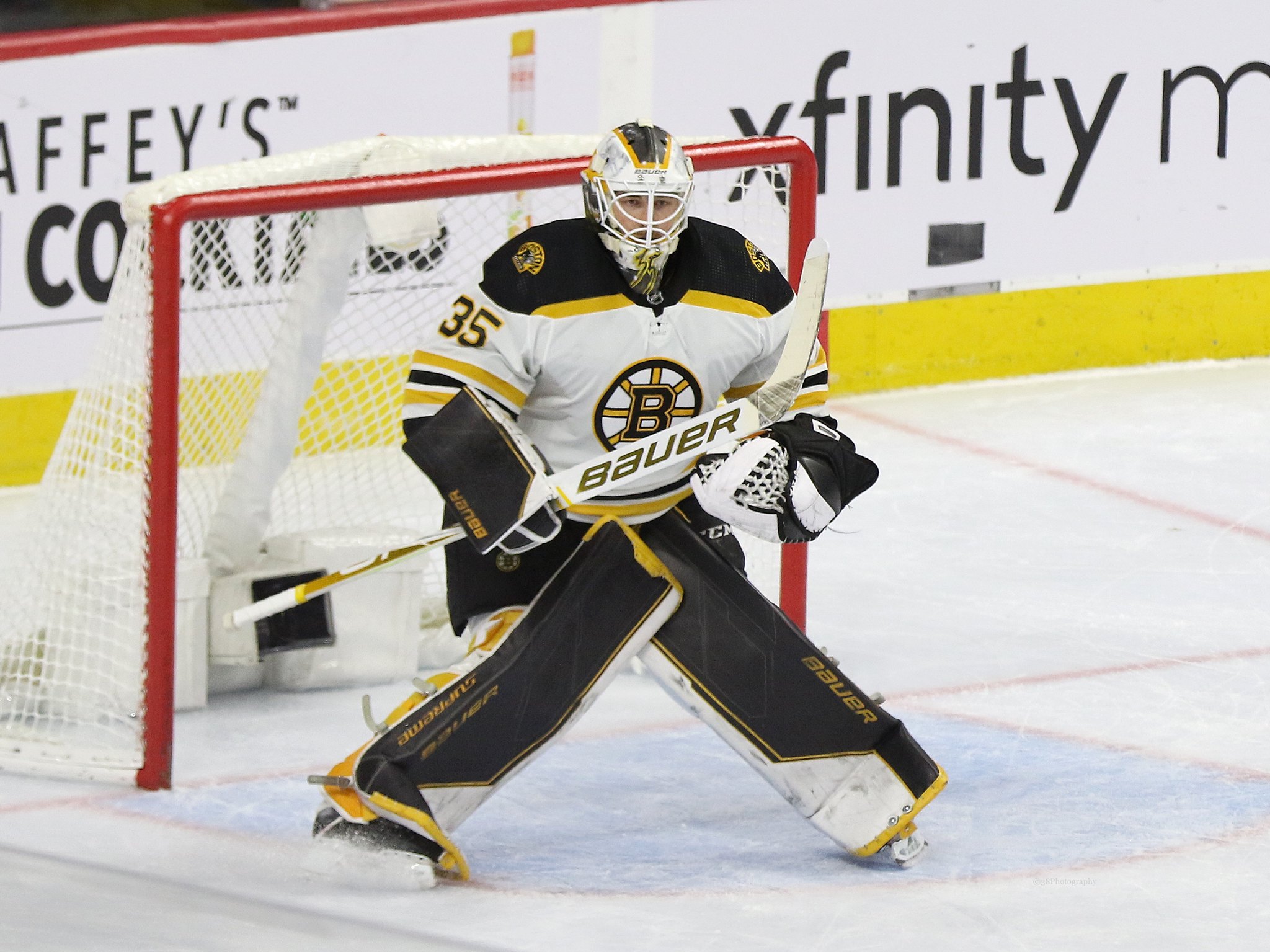 Earlier this offseason, Ullmark was the talk of the town in the rumor mill. It was understandable, as the Bruins were in serious cap trouble during the beginning stages of the summer. With that, he also just had a career-best season, winning both the Vezina Trophy and William M. Jennings Trophy (with Jeremy Swayman). Now, this report from Anderson shows that the Bruins did get an offer that they felt was acceptable for Ullmark. They simply could not pull the trigger for other reasons.
---
Latest News & Highlights
---
As it stands now, the Bruins will instead start the season with the Ullmark/Swayman tandem. This is certainly not a bad thing, as they proved to be the top goaltending duo in the league last season. With the Bruins' forward group being decimated this offseason, they are going to need excellent goaltending to remain a playoff team, so keeping Ullmark in Boston may end up being the right move in the end.
In 49 appearances last season, Ullmark sported a 40-6-1 record, a 1.89 goals-against average (GAA), and a .938 save percentage (SV%).
Boqvist Could Be Impactful Addition to Bruins
One Bruins free-agent addition who has not been getting much attention is Boqvist. The 24-year-old is expected to compete for a bottom-six role at training camp and has a decent shot of being a regular in their lineup. A nice element of Boqvist's game is that he can play both down the middle and on the wing. Due to this, his chances of seeing fourth-line minutes are certainly there.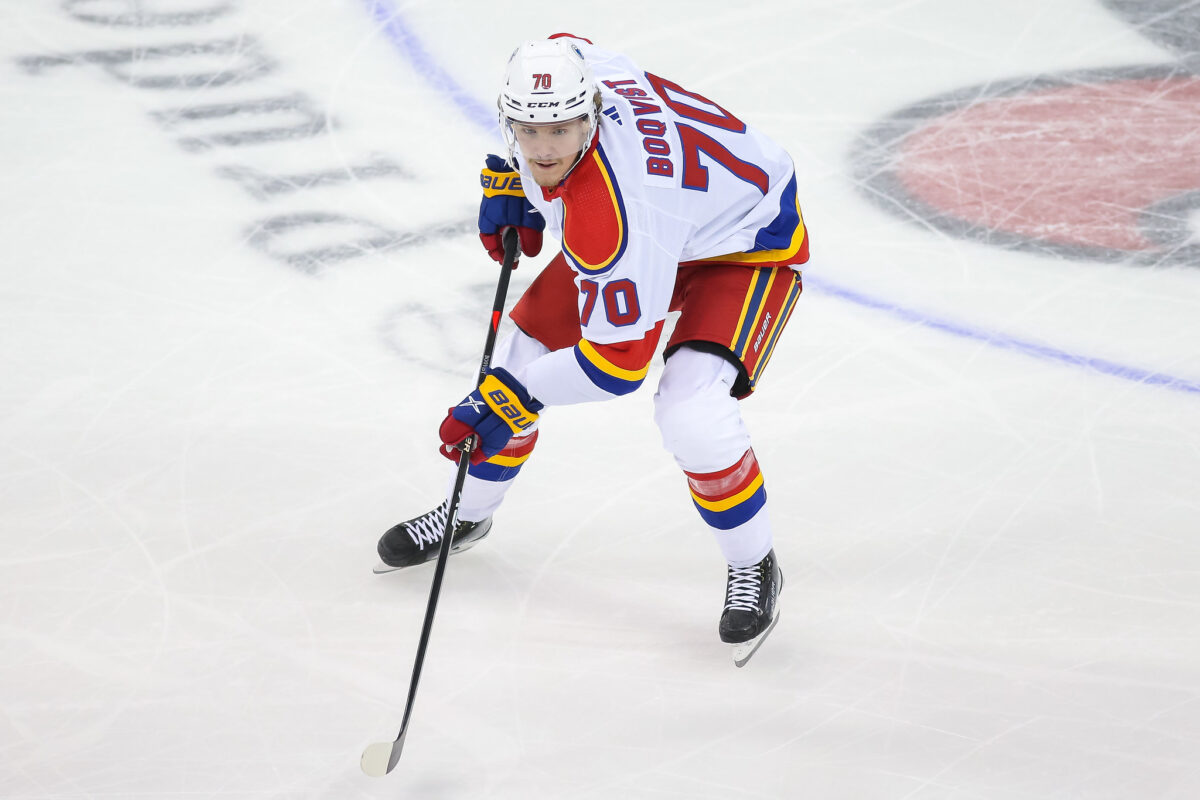 Boqvist, 24, struggled last season with the New Jersey Devils, however. In 70 games, he had 11 goals, 21 points, and a plus-8 rating. Although these numbers are not jaw-dropping, it is important to note that he posted a 23-point campaign in just 56 games in 2021-22. If he can produce at such a level again, he would be another option for the Bruins' third line. It is possible that he even will improve further, as he is still a young forward with decent potential.
Overall, Boqvist will be a solid depth forward for the Bruins at worst, but don't be surprised if he can be more for them in 2023-24.