The Buffalo Sabres are in the midst of one of the most important offseasons in the franchise's 45-year history. In addition to securing a top-tier player in the 2015 NHL Entry Draft — a player likely to be named Jack Eichel –, Buffalo has to find itself a new head coach to lead the team into the future. General manager Tim Murray also has to continue to add talent to his roster to get the Sabres back to the playoffs for the first time since 2011.
The four-year playoff drought is the longest in Buffalo's near half-century history.
From the acquisition of former Winnipeg Jet goal scorer Evander Kane to the emergence of forward Zemgus Girgensons and defenseman Rasmus Ristolainen, the Sabres rebuild from two years of tanking is on a nice path upwards. With the likely addition of Eichel, as well as last year's second-overall selection Sam Reinhart, Buffalo is in good shape towards contending in the future. But what players can the Sabres add this offseason to continue towards a successful rebuild?
Michael Frolik — Right Wing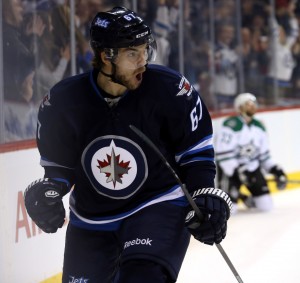 From my posts on my personal twitter account to articles I've written in the past, those who follow me know exactly how I feel about Frolik and the idea of the Sabres signing him this summer. He's a player that can come aboard, join a line with Matt Moulson and, likely, Sam Reinhart and put up some pretty solid second-line numbers. He's had back-to-back 42 point seasons, and was a big reason why the Winnipeg Jets made it to the playoffs for the first time since returning to the NHL in 2011.
He's scored over 40 points four times during his career, and there's no reason to believe he couldn't do the same, if not more, with more ice time that he would likely be given with the Sabres. In terms of free agent forwards, I'd put Frolik at the top of the target list.
Antti Niemi — Goalie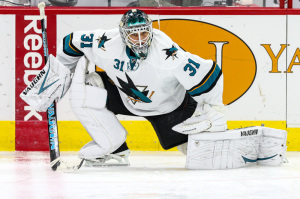 The Sabres need a goaltender; it's priority position number one for Murray during the offseason. Right now, Buffalo has Chad Johnson as the only goaltender under contract with more that 10 games of NHL experience. Matt Hackett is a restricted free agent, and Anders Lindback is an unrestricted free agent.
It's not the strongest class for goaltending, but Niemi represents the best of the available crop. He's put up solid numbers during his five years in San Jose, and has playoff experience to a team that really doesn't have any. If not him, the next best free agent target would be former Sabres goaltender Michal Neuvirth. That being said, if Niemi isn't the guy, it's more likely that Murray trades for a goaltender rather than bringing back an old one.
Justin Williams — Right Wing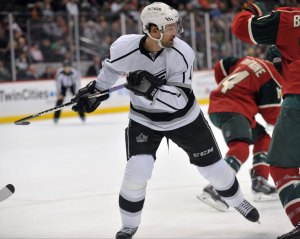 You want to talk playoff experience, there is no one in this group of players with more than Justin Williams. Even at 33 years old, the former Conn Smythe winner will certainly be a coveted player by many teams, including some potential contenders. He's missed just one game over the last four seasons, and has scored 70 goals during that span. Though teams like Pittsburgh and Columbus could make a strong push for his services, the Sabres' ability to offer Williams a larger role on the team could be a major selling point towards bringing him in.
Paul Martin — Defense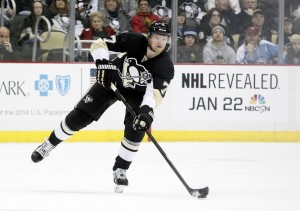 Yes, the Sabres have a plethora of good — and great — defensemen coming up through the organization. However, adding a player of Martin's status would be a nice stop gap while giving the younger guys a bit more time to get ready for the NHL. It's expected that Mark Pysyk will finally join Ristolainen, Nikita Zadorov, Zach Bogosian and Josh Gorges with the Sabres full time this year, but someone has to take the place of Mike Weber. Martin could be the guy.
Joel Ward — Forward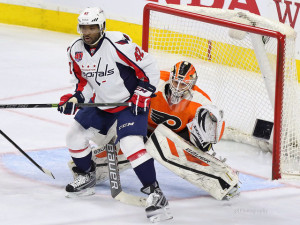 This last target isn't really high on the priority level, but he could be a nice addition should the Sabres not be able to add one of Frolik or Williams. Ward is older than some people actually think (34) due to not becoming a full-time NHL player until age 28, but he could still produce when given the opportunity. He was given his chance to show what he could do in Washington, and he put up a career best in goals, assists and points for a season during 2013-14 with 24 goals, 25 assists and 49 points. If he can come in produce even close to that level, he would a very good second-line winger for Buffalo.  He would also likely command the lowest salary of the three forwards on this list.
Michael is a former Managing Editor for The Hockey Writers. He's covered the Buffalo Sabres, along with the NHL in general, for various outlets since 2009. His work has been featured on outlets such as Yahoo, Sports Illustrated and Fox Sports.