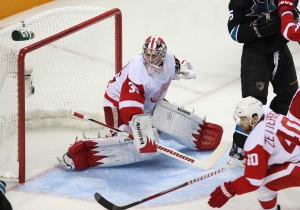 Over the last week, there was new medical research that was conducted at the University of Georgia regarding a material called fracture putty. The material was shown to be highly effective in lab rats who had recovered from fractures in their legs in a matter of two weeks after being injected with the putty. The fracture putty consisted of a gel putty mixed with stem cells that were taken from adult rats. The stem cells that were taken from the adult rats contained a protein that was essential to the rats in terms bone healing and generation.
So why all of this ranting about a substance that has only been tested on a few animals? Well, this small sample size may offer a glimpse into a revolutionary way of dealing with fractured and/or broken bones in athletes in the near future.
While the focus of fracture putty has been its potential application to injured soldiers and injuries that involve cranial replacements, such a medical advancement could be extremely useful in professional sports. Imagine a hockey player in the modern day that has either a fractured finger, hand, or ankle. Chances are, this player will probably take a few weeks to recover from his injury at the very least. Now imagine that same player has an opportunity to be injected with stem cells that can regenerate his fractured finger, ankle, or hand within a matter of days or a couple of weeks.
Take Jimmy Howard's injury for example. The Red Wings netminder suffered a broken finger that kept him out of duty for over a week, but the goalie was able to recover rather quickly as he started to take shots in practice in a matter of days. With the use of fracture putty it could have been possible that Howard could have missed a minimal amount of games.
One might view the use of such a substance with great scrutiny as the fracture putty is still in its developmental stages, but the gel has also been tested on sheep and shown much of the same effects that were evidenced with the injured rats. Furthermore, studies at the University of Texas, Rice University, and Baylor College of Medicine are also conducting research that involve bone healing techniques.
Athletes suffer broken bones all the time and the severity of injuries has to be constantly downplayed by the coaching staff so that the opposition doesn't gain an upper hand on team weaknesses. If the use of fracture putty can be shown to properly heal bones in large animals and humans, the incorporation of such a material in professional sports such as hockey can have a drastic impact.
Here's a list of injured hockey players who currently suffer from broken/fractured/cracked bones:
1.) Blair Jones
2.) David Moss
3.) Jared Boll
4.) Marc Methot
5.) Brett Lebda
6.) Jimmy Howard
7.) Taylor Fedun
8.) Ed Jovanovski
9.) Travis Hamonic
10.) Ryan Carter
11.) Andrew Ebbett
Only 11 players are absent from their respective lineups because of broken/fractured/cracked bones, but take a second to think about the role of defensive players who excel at a particular task such as shot blocking. At some point in the season, a shot blocking defenseman will undoubtedly take a shot off of their ankle or other body part which might not be as well protected as others. Some players hide injuries that they feel they can play through, but fracture putty can possibly eliminate the need to hide injuries to broken bones. Furthermore, broken bones need to be healed properly and hockey players can make judgments that are not in their best long-term health interests.
Yes, fracture putty and research into the benefits of the material are still in their infantile stages and such a breakthrough in medical science is at the very least a decade away. However, if the substance is able to aid humans and large animals, then athletes on a worldwide basis can stand to gain the most.