The Montreal Canadiens will enter the 2023 NHL Entry Draft with the fifth-overall selection, earning the honour of drafting a player that will improve their team for years to come. It's expected that Connor Bedard goes first, with Adam Fantilli following behind, leaving a stock of excellent players to go between the third and fifth picks. Leo Carlsson, Matvei Michkov, and Will Smith are three names that jump to mind.
Once the announcement came that the Canadiens secured their pick in the top five, all eyes shifted to the Florida Panthers. The Canadiens own their first-round selection, thanks to the Ben Chiarot trade last March, which started as the 17th overall pick at the start of this year's NHL playoffs. Thanks to upsets against the Boston Bruins and Toronto Maple Leafs, that pick now becomes the 29th selection and could slide lower depending on how far the Panthers go.
Related: 2023 NHL Draft: Baracchini's Top 96 April Rankings
---
Latest News & Highlights
---
With that pick falling towards the end of the round, Montreal's choices now become slightly less enticing but also open up more options to find a hidden gem. Whether someone slides, goes overlooked, or the team feels they can draft from a positional need, here are three draft targets for the Canadiens with their other first-round selection.
Quentin Musty, LW, Sudbury Wolves (OHL)
Quentin Musty is a big, crafty winger who is at his best when the puck is on his stick. He has a powerful and accurate wrist shot, and the combination of speed and quick hands makes him someone that can elude defenders with ease. He has overcome adversity, most notably a coaching change and an injury leading up to him missing significant time. It also knocked him out of the CHL/NHL Top Prospects Game, an unfortunate event to miss out on.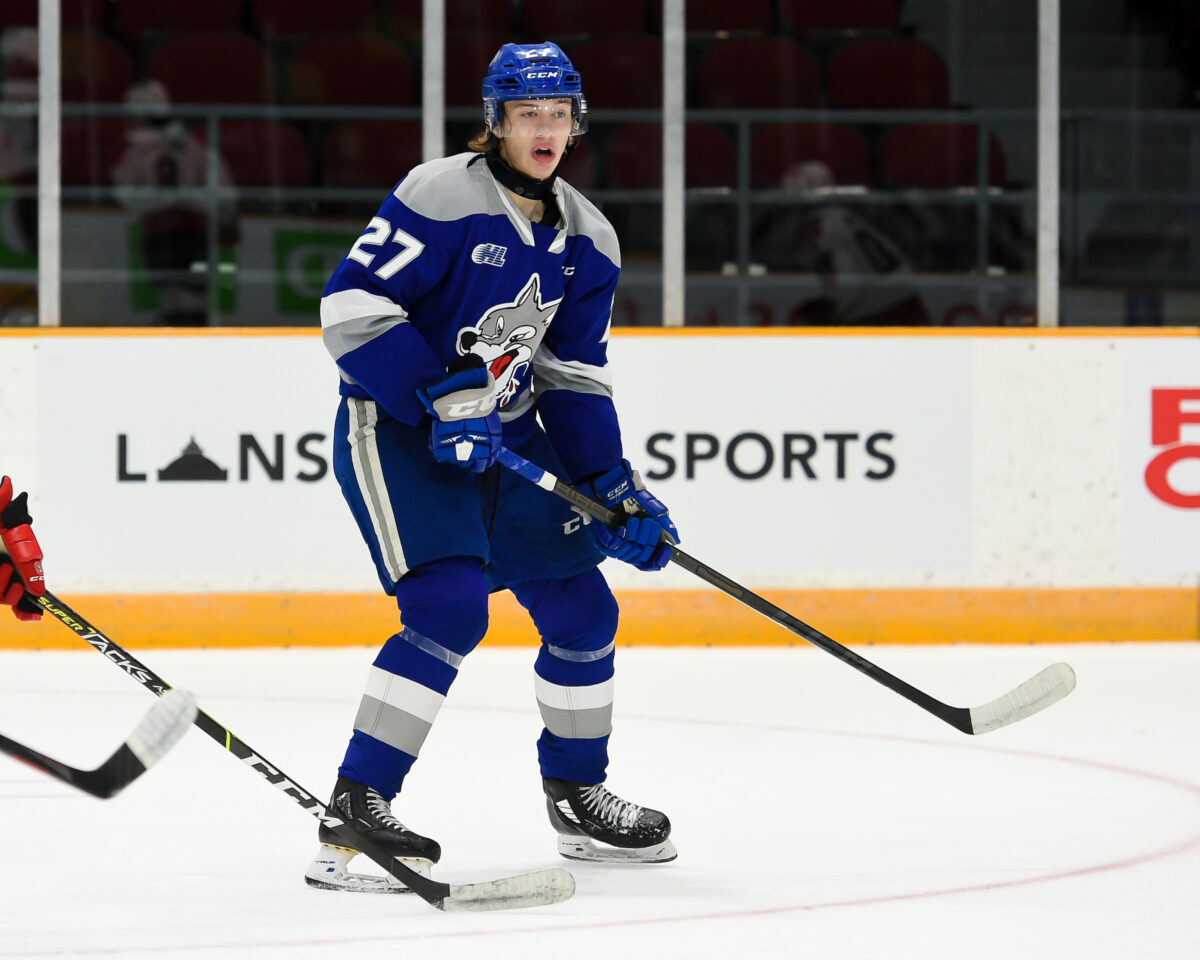 Montreal's left side has some good pieces in the prospect pipeline, such as Luke Tuch and Sean Farell — who are both participating at the 2023 IIHF World Hockey Championship — along with notable American Hockey League (AHL) standout Emil Heineman. Adding Musty would solidify the left side with a mix of scoring, size, speed, and organizational competition to battle for a roster spot alongside Cole Caufield and Juraj Slafkovsky.
For more info, check out Mark Scheig's prospect profile on Musty.
Ethan Gauthier, RW, Sherbrooke Phoenix (QMJHL)
On the right side, Ethan Gauthier makes a case for himself as someone the Canadiens would love to have. In his second season with the Sherbrooke Phoenix of the Quebec Major Junior Hockey League (QMJHL), he recorded 30 goals and 69 points in 66 games despite a decline in production in December. Billed as a player you'd love to have but hate to play against, Gauthier is relentless on the forecheck and will make any opposition's life miserable.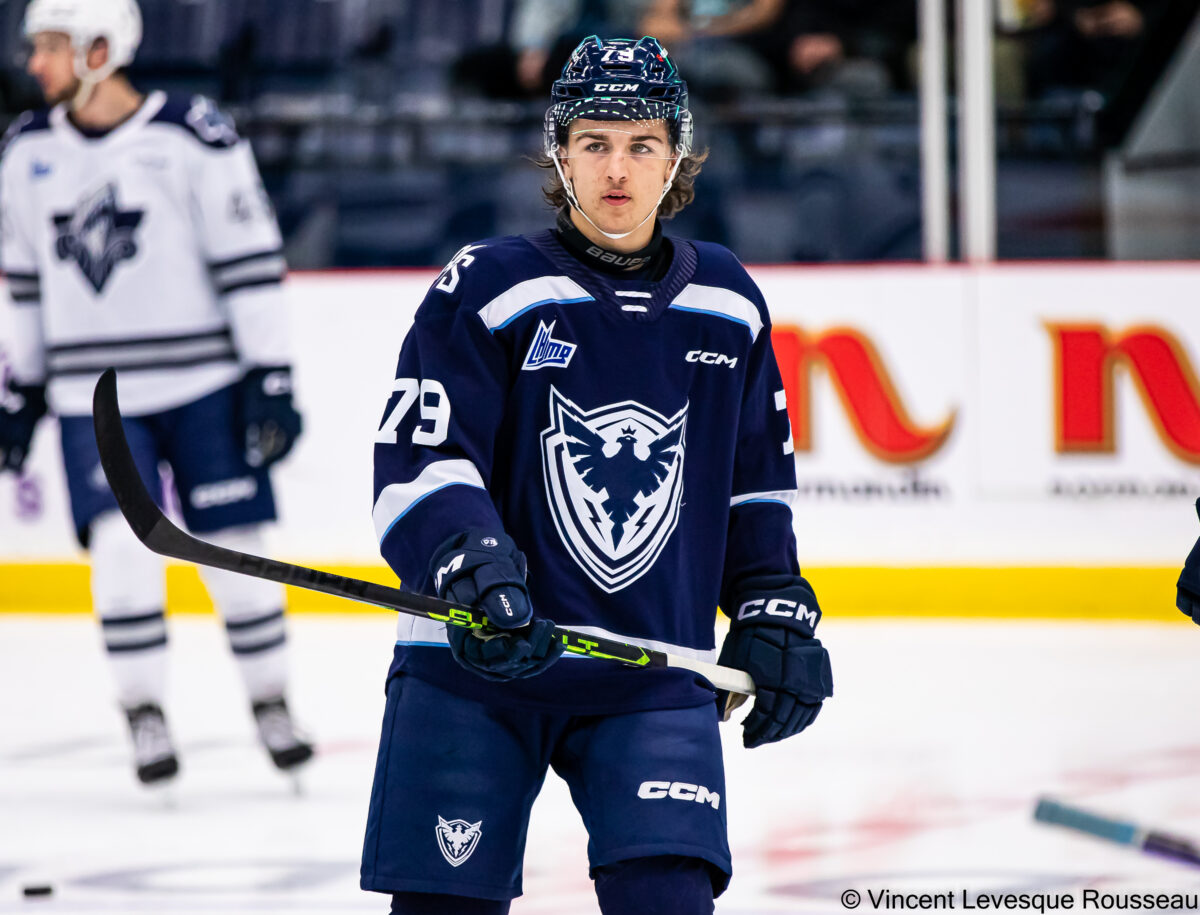 The team's organizational depth on the right side leaves a lot to be desired in Montreal. Joshua Roy was excellent this year, earning his second consecutive QMJHL Personality of the Year honour, but after him, the list trails off with Jesse Ylonen and Alexander Gordin. Adding Gauthier makes perfect sense if he can slip down to the end of the first round, as he adds another dimension to the right side while pleasing the Francophone sector of the city.
For more info, check out Peter Baracchini's prospect profile on Gauthier.
Lukas Dragicevic, D, Tri-City Americans (WHL)
The top 16 of this year's draft may be loaded with offense, but the bottom half of the round holds quite a few gems on the blue line. Lukas Dragicevic is the top-ranked North American defensive prospect and offers an offensive punch from the back end that is unrivaled in this year's draft. His speed is a work in progress, but his vision and IQ make him a dangerous weapon, especially on the power play.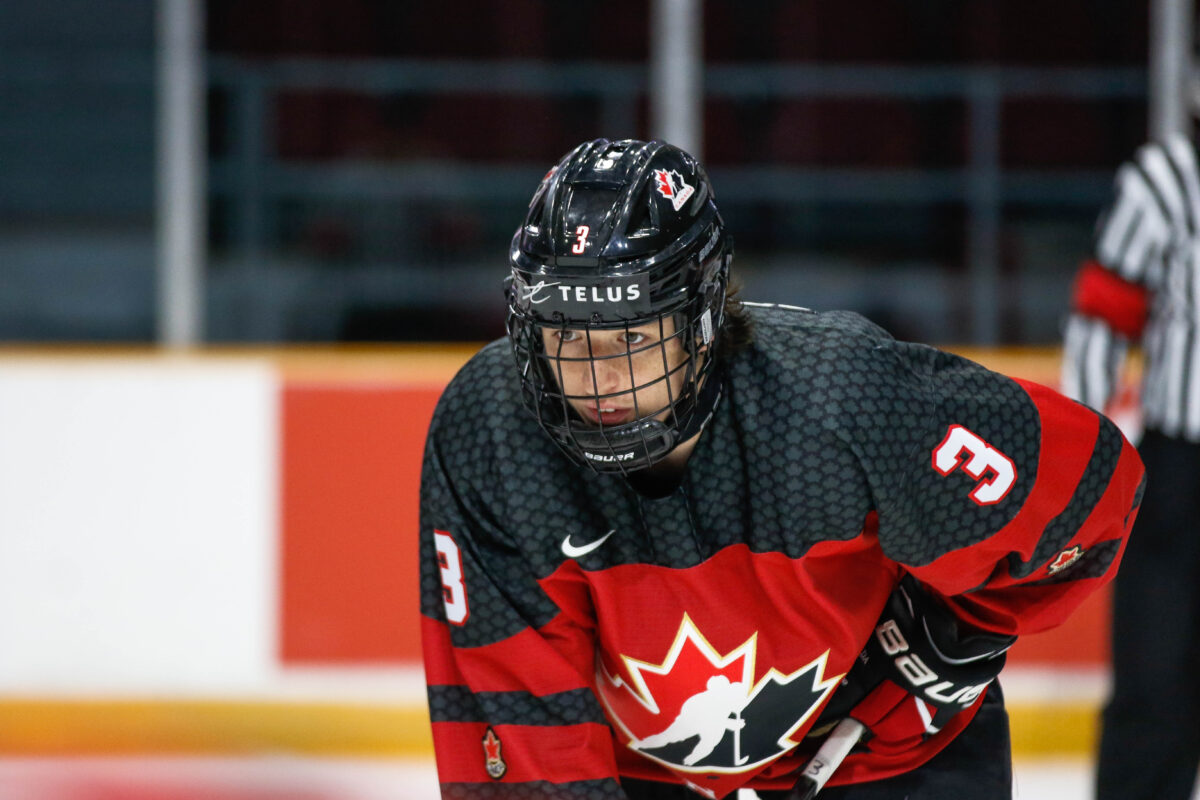 Dragicevic's ranking is a mixed bag, with some predicting he'll go in the top 20 while others have him falling out of the first round. His defensive game is something he'll need to work on, but under Montreal's development, that shouldn't be a problem. Along with Jordan Harris, Logan Mailloux, and Lane Hutson, the Canadiens' future on the blue line will be dangerous for years to come.
For more info, check out Adam Kierszenblat's prospect profile on Dragicevic.
Tom Willander, D, Rögle BK J20 (Nationell)
If the Canadiens want a more reliable two-way defender in this spot, Tom Willander fits the bill. His active stick and gap control keep the opposition to the outside, and he is fully capable of rushing the play up the ice quickly and efficiently. What he gives up in offensive upside to Dragicevic, Willander provides a more well-rounded game. That's not to say he can't produce, his season in the J20 Nationell saw him finish with 25 points in 39 games, while he carried that over to the World U18 Championship as Sweden's second-best point producer.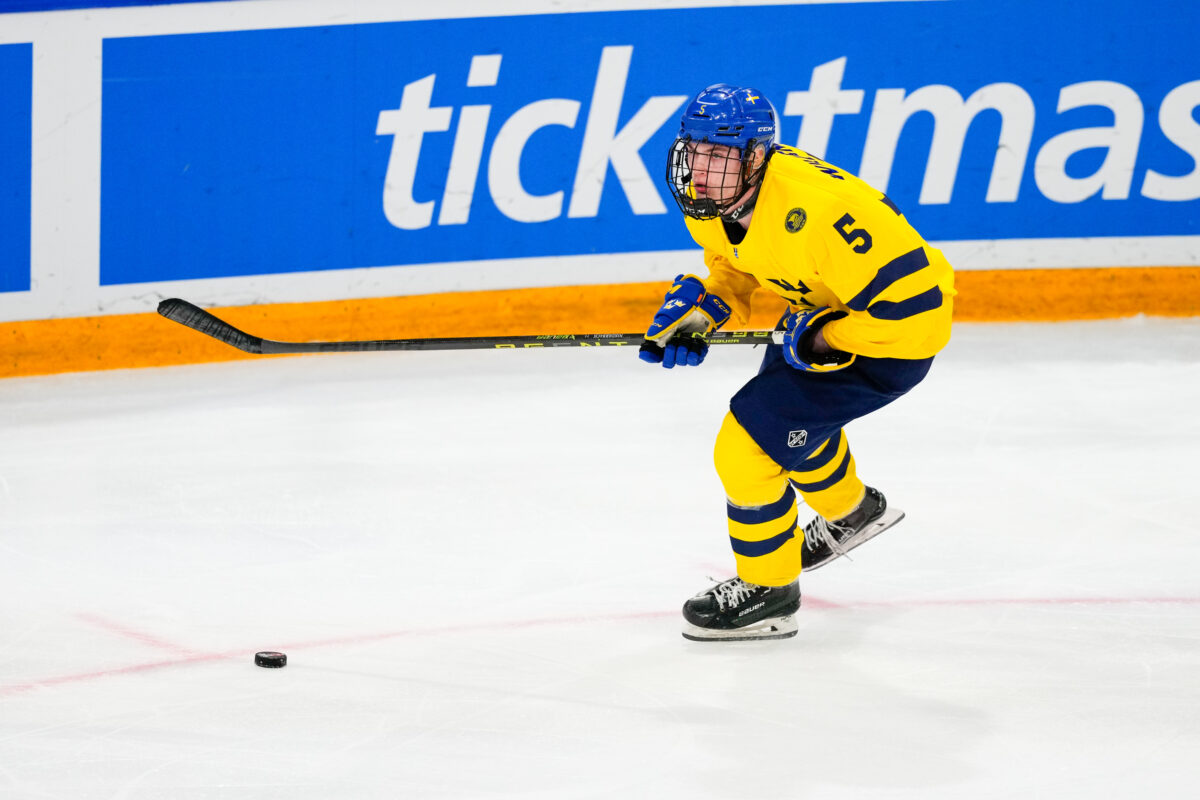 Willander shot up the draft rankings this year, going from 16th among European skaters to 12th after a strong international performance. Adding a right-handed defenseman would be ideal, as Montreal's depth on the right side lacks depth compared to the left. If Carlsson is Montreal's choice with the fifth selection, it would be entertaining to see the team select two members of the same nation as they did in 2022 with Slafkovsky and Filip Mesar.
For more info, check out Peter Baracchini's prospect profile on Willander.
Trey Augustine, G, USA U18 (USDP)
Taking a stab at potential goaltending options, Trey Augustine stands out as one of the best prospects for his position in this year's draft class. He's excellent at tracking the puck with traffic obstructing his view, and his agility and lateral movement make it easy for him to cover cross-crease, high-danger chances. His rebound control is something to work on, and he'll have the opportunity to do so with Michigan State University next season.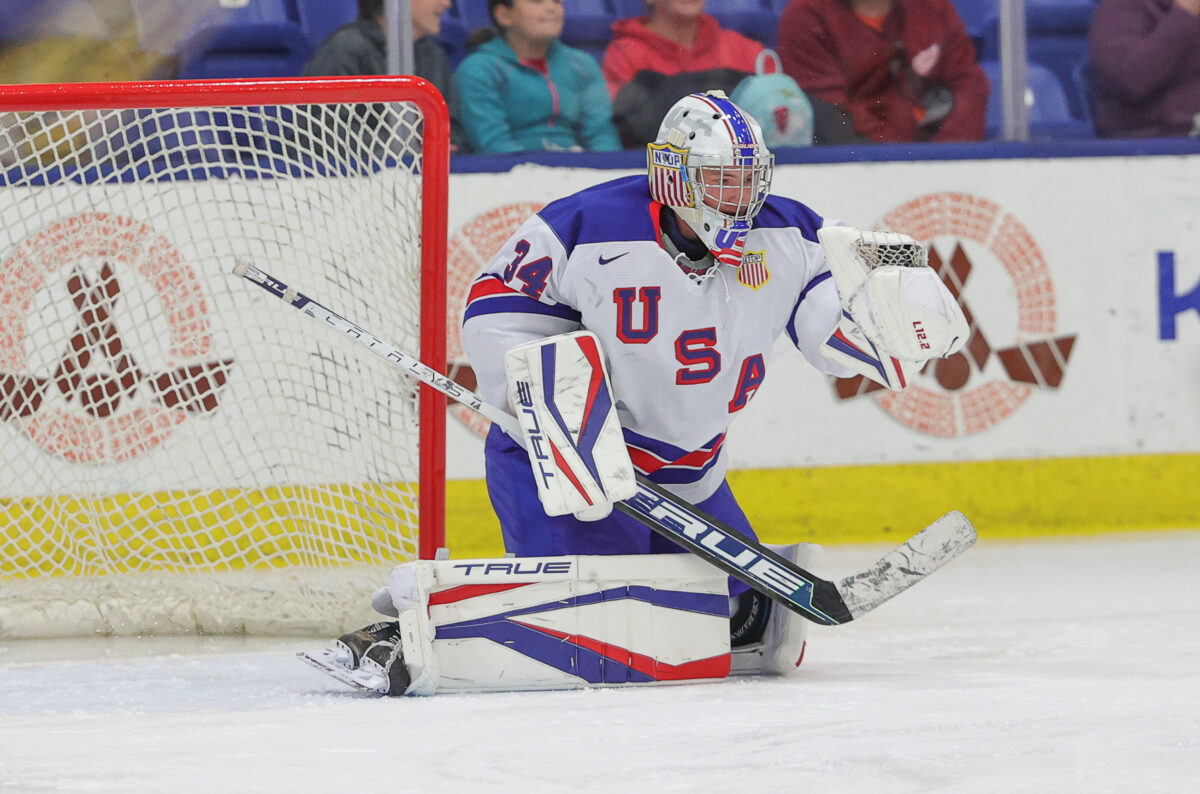 Lacking a stand-out goaltending prospect with the potential to become a number-one goaltender, the Habs could make a reach to grab one of the few in this position. Other notables are Michael Hrabal and Carson Bjarnason, and any of the three would give the goaltending pipeline a fantastic upgrade. Of course, the Canadiens have a high-end second-round pick and can choose to scoop one of them up at 37 or even take a gamble in the third and fourth rounds.
For more info, check out Jacob Billington's prospect profile on Augustine.
Draft day is always exciting for those who enjoy tracking the next generation's talent, but this year holds something special for the Canadiens. Considered one of the deepest pools for drafting, Montreal owns seven picks in the first four rounds and can make a monumental impact on their organization with precise selections. The 2023 NHL Entry Draft takes place on June 28 and 29.
---
---