In a bid to improve the team's transparency, Montreal Canadiens general manager Marc Bergevin recently answered fans' questions. Consider it mission partially accomplished.
To Bergevin's credit, he was candid in some of his responses (i.e., with regard to how trades go down)… not so candid in some others (his most important lesson learned). Regardless, the fact remains the questions answered from over social media were selected from a pool of hundreds. So, the featured ones were logically handpicked as being easier to answer. How about some tougher ones?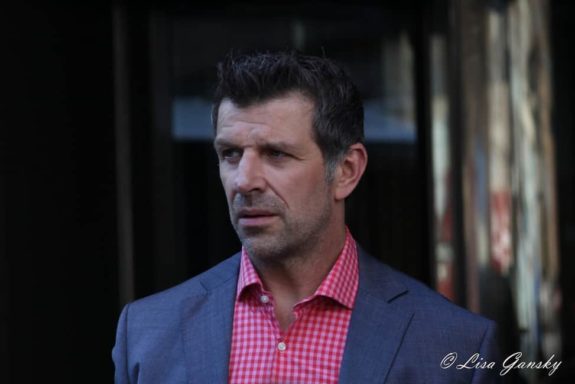 As a follow-up to an earlier piece from years ago, here are five more fair questions Bergevin should answer, you know, in the spirit of transparency:
Is It True You Will Not Re-negotiate with Pacioretty?
Earlier this month, The Athletic's Marc Antoine Godin reported the Habs had told Max Pacioretty they will not negotiate an extension with him.
If true, the issue with Habs management wouldn't necessarily be that the news got leaked. Things like that are hard to control. The problem would be in the nature of the news itself, namely how wise is it to close the door on re-signing the player who's led your team in scoring every year up until last season since 2011-12? Right before his contract year, when he could potentially rebound significantly?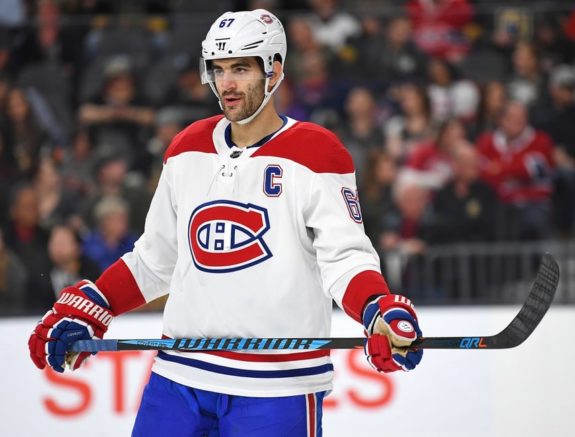 It's obvious that Bergevin believes the team needs a change in leadership, even if he said just the opposite at the team's post-mortem press conference. However, as an indirect result of the hypothetical decision to tell Pacioretty he's as good as gone (and to potentially trade him), Bergevin will find it much harder to maximize the return on a perennial 30-goal scorer.
In a season they've argued they will be competing to make the playoffs no less.
How Will the Team Make the Playoffs Without Weber?
Bergevin did in fact say the team would strive to make the playoffs this coming season. That was always going to be a lofty goal heading in to 2018-19, as the team has yet to address its need for a No. 1 center or someone to play on the left side with Shea Weber on the top paring.
Then came news a few days later that Weber would be out until December. Forget the fact the Habs waited two weeks to announce the news (or how Bergevin presumably knew about the development prior to making it clear the Habs would vie for a playoff spot). In spite of how, with Weber, the team was out of the playoff race by last mid-December when he got put on the shelf, all of a sudden the Habs are good and deep enough to tread water until that same point next season?
Something doesn't add up.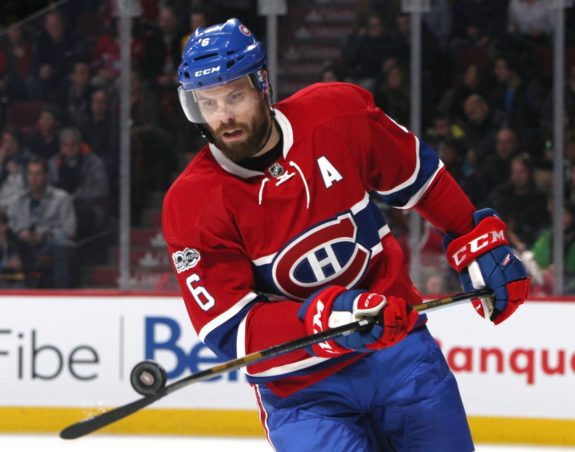 The issue isn't (just) that the Habs weren't transparent with the news that Weber will be out for a half-year. It's that all signs point to them rebuilding, i.e., not actually trying to make the playoffs despite saying just the opposite. In some circles, they call that lying. Only the round ones, though.
Why Continue Playing Jonathan Drouin at Center?
By Bergevin's own admission, Drouin is not the team's idea of an ideal No. 1 center. The facts seem to indicate he's not a center at all, let alone a No. 1 pivot. Nevertheless, according to stats compiled by the University of New Brunswick, of the team's 31 most common forward line combinations, Drouin centered 12 of them.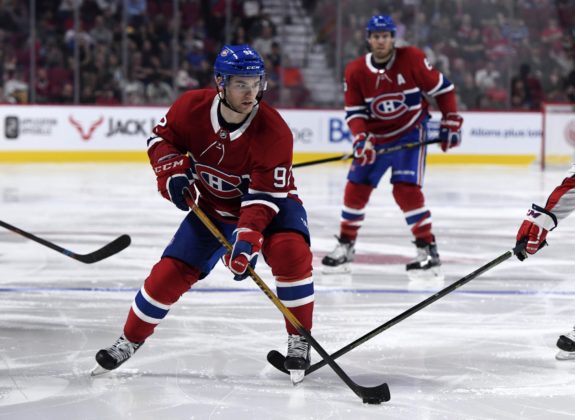 Now, there's no denying the Habs are short on game-breaking talent down the middle. They are not short on actual pivots, though. According to the team's own roster page, excluding Drouin, four players line up at center: Phillip Danault, who may be their actual No. 1 center, Byron Froese, Matthew Peca and Tomas Plekanec.
That's not taking into consideration players like Paul Byron, Max Domi and Andrew Shaw, each of whom has played center in the past and has offensive talent. Hell, even Jacob De La Rose, whose 19 career points in 119 games would put him on pace for 13 over 82 games, lined up down the middle in a top-six spot at one point, at the expense of Alex Galchenyuk, who was kept on the wing.
Can Bergevin explain why there seems to be a drastic disparity in how those two specific players were treated by the organization last season? And will Drouin continue to be handed chances next season if his play fails to improve? When the team is supposedly looking to make the playoffs?
What Is Your Biggest Success as Habs GM?
At first glance, this appears to be a softball question, but there is a method to the madness, here. Last season, as the Habs were struggling to ice a winning line-up, Bergevin admitted to having made some mistakes, but said he was nevertheless proud of his accomplishments as Habs GM.
"Have I made mistakes? Yes. Have I done some good things? Yes. But that's the reality for a general manager. But I'm proud of what we've done." -Marc Bergevin#GoHabsGo

— Canadiens Montréal (@CanadiensMTL) January 7, 2018
That quote begs at least one question: Which accomplishment is the biggest? Probably the first that comes to your mind would be reaching the Eastern Conference Final in 2013-14. Still, that was with a line-up largely assembled by Bergevin's predecessors Bob Gainey and Pierre Gauthier, which included P.K. Subban, despite the overwhelming narrative being that the Habs couldn't win with him.
Obviously, recent (and old) evidence speaks to just the contrary. So, to prevent any second-guessing, Bergevin would have to respond with an accomplishment from one of the last few seasons since the trade that brought Weber over from the Nashville Predators.
The only one that kind of fits the bill is the Habs' regular-season Atlantic Division championship from 2015-16. It would feel odd to answer with a season that ended with a first-round exit, though… the only campaign of the last three in which the Habs even made the playoffs.
All in all, the quote was incredibly odd in that it seemed to suggest the team has enjoyed recent success, which couldn't be further from the truth. So, some clarification is in order… as well as justification as to why Bergevin is still GM.
What's Been Your Biggest Mistake as Habs GM?
Another question that quote begs: Which mistakes was Bergevin alluding to?
In the original article on the Canadiens website that served as the basis for this piece, Bergevin seemingly side-stepped a very similar question: "What have you learned since 2012, your most important lesson?"
Bergevin responded with saying that you need to build through the draft to get elite players, which doesn't sound as much as a lesson learned as something he's been saying for years. Whether or not he's made good on that strategy since being hired is up for debate. What isn't is how things have gone far from smoothly for the Habs since 2014-15, when they got eliminated in Round 2 by the Tampa Bay Lightning.
Things were nonetheless looking good for the team at that point. The Habs were just one season removed from reaching the conference final and Price was set to claim the Hart Memorial and Vezina trophies. He then went on to only play 12 games due to injury in 2015-16 and the flaws in the team's make-up began to reveal themselves in a campaign that embarrassingly ended in a non-playoff finish despite a 9-0 start.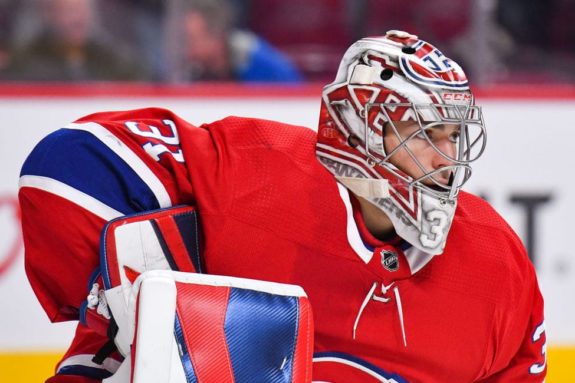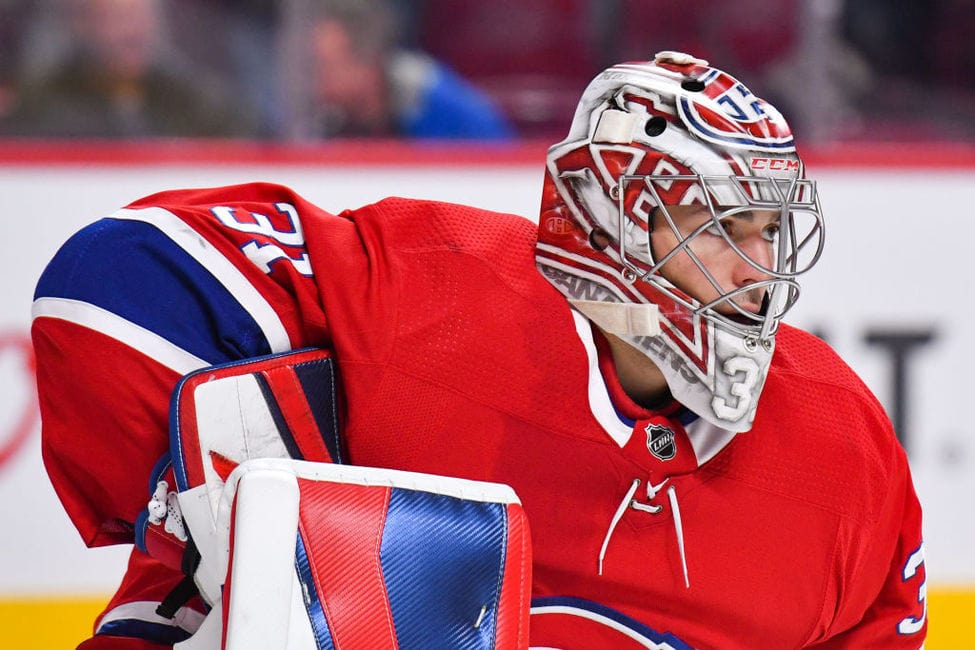 Since then, the Habs have been mired by controversial trade after controversial trade by Bergevin, with a single playoff berth, which ended in a disappointing first-round upset of an effort, to show for his efforts to get the team back on track.
There has to be at least one regret Bergevin has from the downward spiral the team has been in for the last four seasons. Bergevin's essentially admitted as much already. It's just a matter of him filling in the blanks. Like the holes in the team, there are still a lot of them.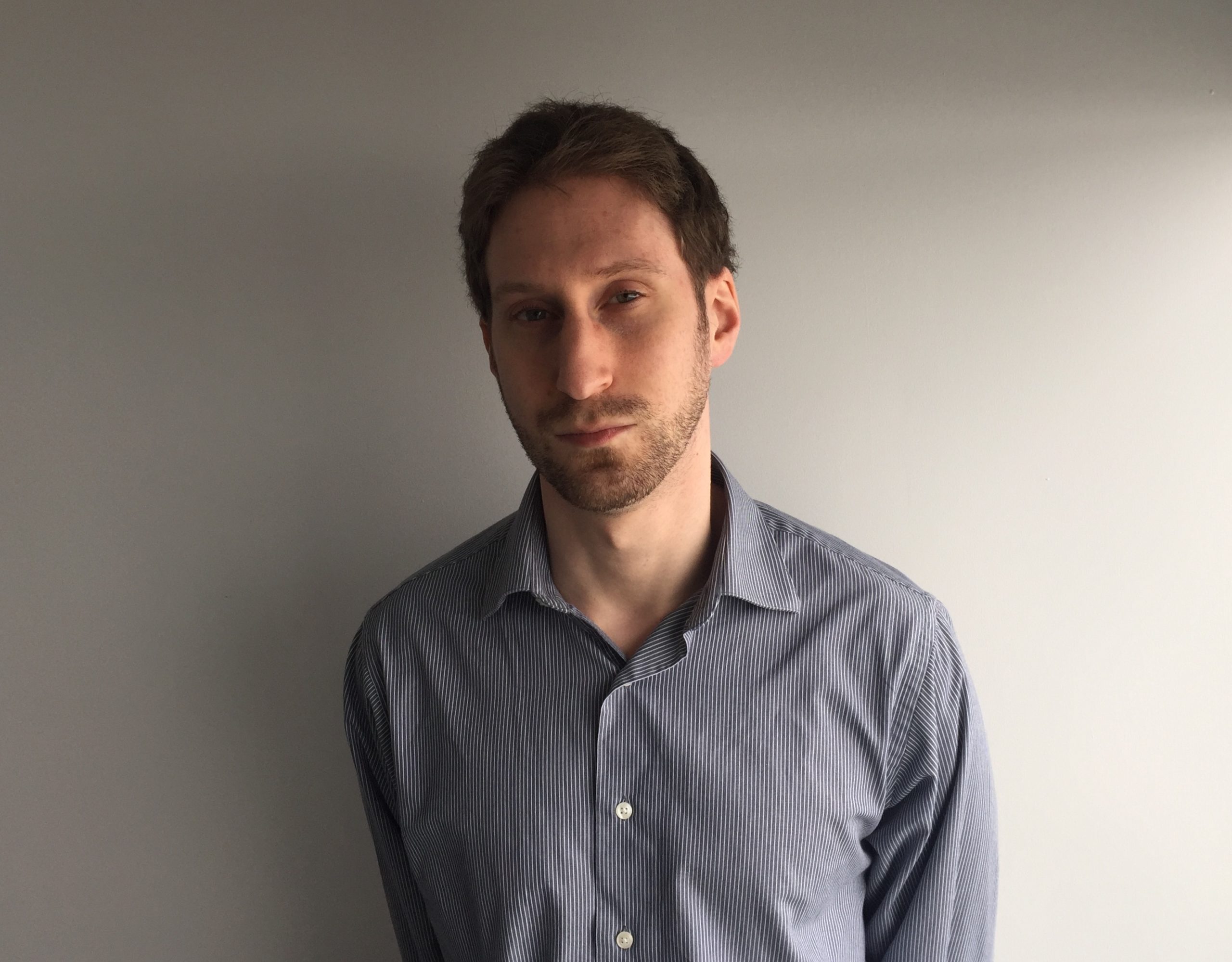 After 10 years of writing hockey, Ryan decided it was as good a time as any to actually join The Hockey Writers for the 2014-15 season. Having appeared as a guest on such programs as CBC Radio One's Daybreak, Ryan has also written for the Montreal Gazette and Bleacher Report and worked for the NHL itself and his hometown Montreal Canadiens. He currently writes about all things Habs for THW, with it being a career highlight for him to have covered the 2021 Stanley Cup Final as a credentialed member of the press.