Many may doubt the sincerity of Montreal Canadiens general manager Marc Bergevin when he says the Habs' problems are all on him.
#Habs Bergevin: "All the critiques should be directed to me… It's on me, only." Michel Therrien and the players "are not going anywhere."

— John Lu (@JohnLuTSNMtl) January 21, 2016
Of course, he clearly stated that the team's coaching staff is safe for the rest of this season, regardless of what happens. One can question the intelligence of making such a bold statement, especially when, almost immediately afterward, the team proceeded to drop two 5-2 games in a row to the league's worst team in the Columbus Blue Jackets.
However, the way the statement was phrased, it brings into question Bergevin's motives once spring almost inevitably comes early for the Habs this year… at least that's how it seems with the team playing the way it has.
So, Bergevin can nobly take the fall, for now at least, if he likes. However, doing so means having to answer some tough questions. At least it should.
What's the Deal with Carey Price? Seriously?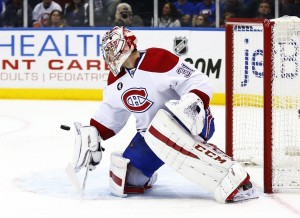 Everyone knows MVP goalie Carey Price has been out since late November. It's been publicized enough anyway.
What some people tend to forget is not only is this the second time this season, with Price missing nine games earlier before reaggravating the injury, but he was initially only out for a minimum of six weeks. Then it was after the All-Star Game that he was supposed to return.
Now, with his recovery going "slower than expected," he's slated for a late February return, just in time for the trade deadline. It may be too late by then, though.
Obviously, injuries can be unpredictable, and Bergevin is not to blame. However, if it turns out that this "lower-body injury" was known to be this serious from the get-go and the team just refrained from telling the fans, heads should roll, because, at that point, you're consistently misleading them into paying for tickets.
Granted, this is Montreal and they'd be paying for tickets no matter what, but if Price isn't going to return at all this season, fans should at least know what they're getting themselves into: apparently a season that's looking more and more like a losing—and a lost—one.

Will the Team Be Buyers or Sellers at the Trade Deadline?
Admittedly, this may depend on Price's return date. Or, if things get bad enough, it might end up the other way around, with there being little reason for Price to return past a certain point (in the standings).
Nevertheless, fans want to know if Bergevin will be doing anything to improve his team. There may not be trades to make a the moment, but, with every passing day, any potential deal to jumpstart this team's chances becomes less likely to have a lasting effect.
It would be worth asking what is Bergevin waiting for instead, but, if you look at his relatively good management record, this is actually par for the course.
Was It a Conscious Effort to Keep Gauthier's Team Largely Intact?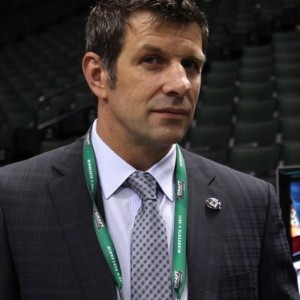 For better or for worse, Habs fans should know what they're getting in Bergevin, a GM that is generally risk averse and doesn't shake things up.
There are some benefits to that approach and certain teams can certainly get ahead with some tinkering and minor tweaks. This specific team is not one of them… making more of a case for the team to tank (or not).
In any case, it's interesting to note that the core of the last team of Bergevin's predecessor, Pierre Gauthier, which finished with the third-worst record in the league 2011-12 is still largely intact (with exception to the addition of Jeff Petry).
That's not necessarily a bad thing, especially seeing as this current regime has earned three straight 100-point seasons. And, despite popular opinion to the contrary, it's not as if Bergevin has done nothing at all, as there's not one player currently on the roster he hasn't had a hand in acquiring or re-signing.
However, it's at the very least curious that Bergevin's vision for this team is eerily close to that of Gauthier. So, are there really no big trades to be made to shake things up? Or does Bergevin simply not want to make (another) one?
What's the Problem with the Team's Scouting?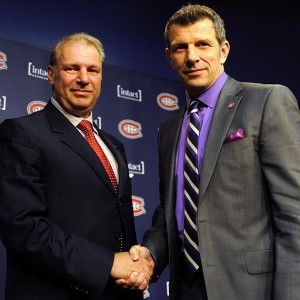 Trevor Timmins, the vice president of player personnel and director of amateur scouting, seems to be doing a decent job with a prospect pipeline that is in great shape by most accounts. It's everyone else that fans might have to worry about.
Daniel Briere, P.A. Parenteau, Alexander Semin, Zack Kassian… these are just four names that have been brought in to help and failed to fill the gap on the right side, which consists of Brendan Gallagher and a bunch of third and fourth-liners.
It begs the question: Why hasn't Bergevin been able to solve that one, singular problem that's been present ever since Brian Gionta left town—and arguably before. Bergevin may only be one man, but so should the second-line right-winger… and he doesn't have many people, including many presumably talented scouts, working underneath him.
So, is it the scouting? Or should fans look elsewhere for the reason as to why not a single player is working out at that position?
What Was so Confidential About the Tinordi Trade?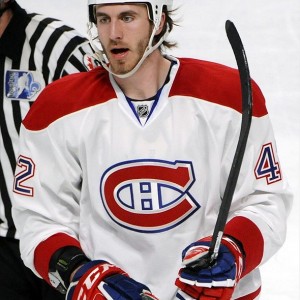 Defenseman Jarred Tinordi, personally, had to be traded. He just wasn't gaining any traction under head coach Michel Therrien. Fair enough.
Looking at it another way, though: Did the Canadiens, themselves, absolutely have to trade him? Especially when the return was as underwhelming as it was, including a replacement defenseman they're not even using in Victor Bartley?
The deal can really only be considered a decent one if the Habs opted to use the player they were getting, but Bartley's currently in the minors… and slated to become an unrestricted free agent that they Canadiens will most certainly lose, "lose" being a common theme around these parts right now.
Still, if you were to ask Bergevin about the trade, the Canadiens had no choice in the matter. He just won't say why.
#Habs Bergevin on Tinordi to Coyotes: "I had to make that trade," but stopped short of disclosing reasons, calling them confidential.

— John Lu (@JohnLuTSNMtl) January 21, 2016
It's answers like this one that caused the conspiracy theorists to speculate as to the exact cloak-and-dagger extremes the league, Arizona Coyotes, host Nashville Predators and now potentially accessory-to-a-crime Canadiens were willing to go to in order to prevent John Scott from playing in the All-Star Game.
Before ultimately allowing Scott to play, did the league use its influence to pressure the Habs into making the trade? Did they offer them a draft pick in exchange? Did they promise them an outdoor game? What???
Whatever it is, if it's anything at all, Bergevin isn't saying. He should be, though. It's part of his job to answer to the fans for the moves he makes… and doesn't.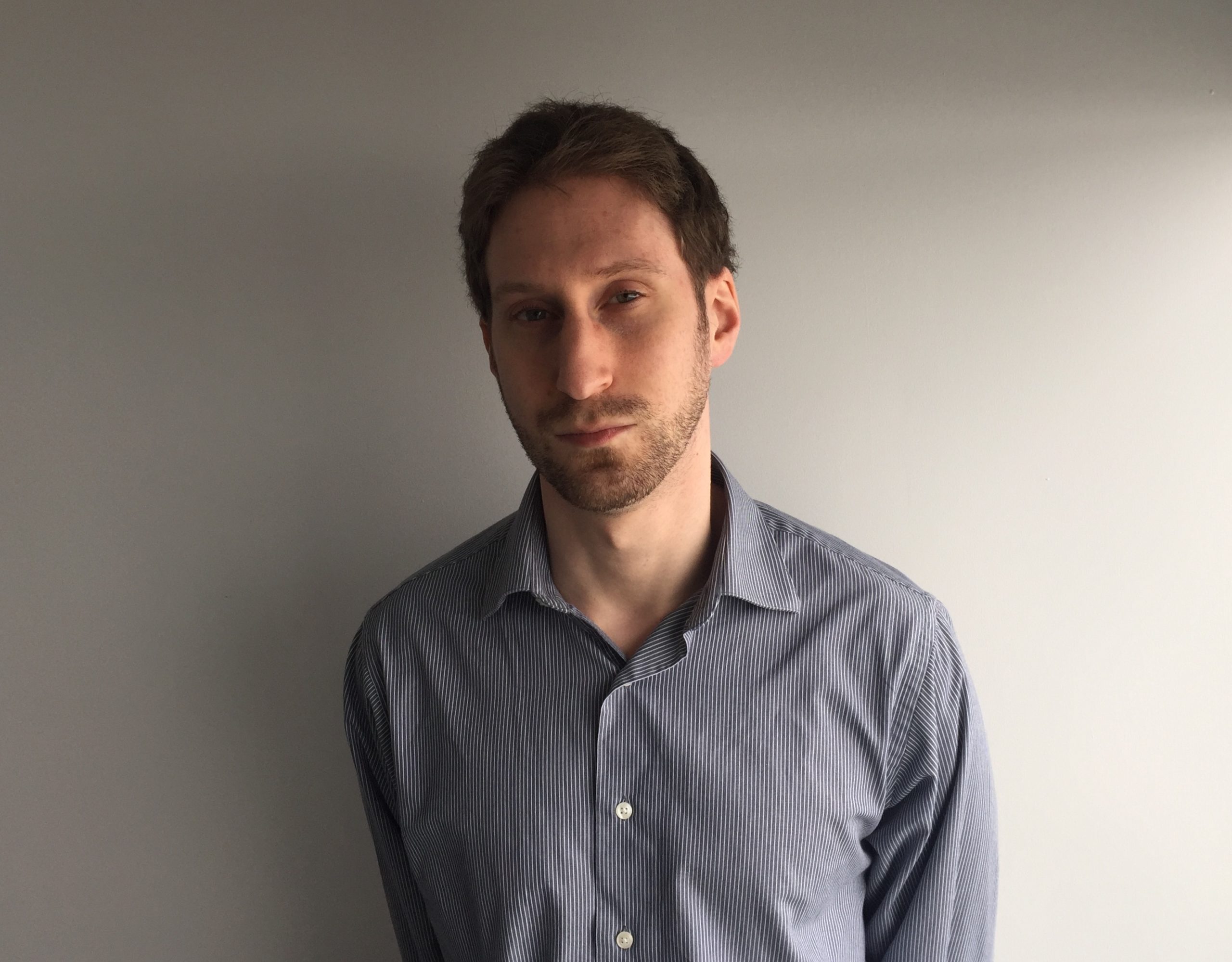 After 10 years of writing hockey, Ryan decided it was as good a time as any to actually join The Hockey Writers for the 2014-15 season. Having appeared as a guest on such programs as CBC Radio One's Daybreak, Ryan has also written for the Montreal Gazette and Bleacher Report and worked for the NHL itself and his hometown Montreal Canadiens. He currently writes about all things Habs for THW, with it being a career highlight for him to have covered the 2021 Stanley Cup Final as a credentialed member of the press.